Fifth in a series about the BC Sugar records
In an earlier post we showcased the work of BC Sugar chemists and the records they created and used. Company agriculturists and plant geneticists also contributed to sugar beet production research. The first PhD hired by BC Sugar was Dr. Frank Peto, an agriculturalist with a doctorate in cytogenetics from the University of Wales.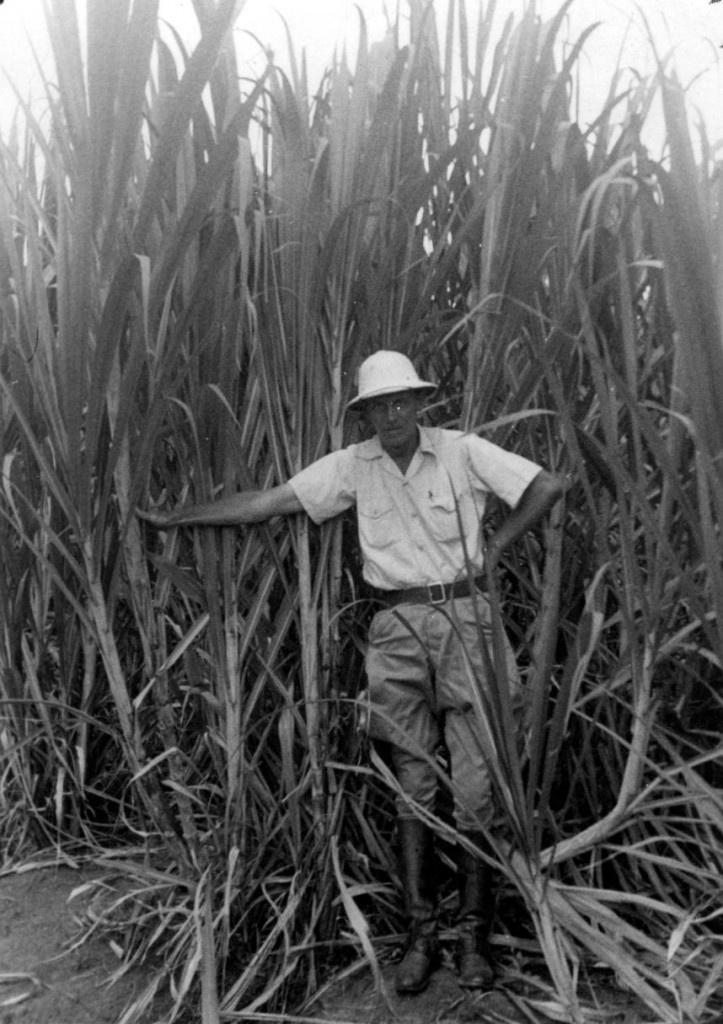 Dr. Peto was head of BC Sugar's agricultural research department. His career started as a National Research Council plant researcher and his specialized knowledge led to working with beet seeds at Buckerfields Ltd. In 1944 the portion of Buckerfields dealing with sugar beet seeds was purchased by BC Sugar.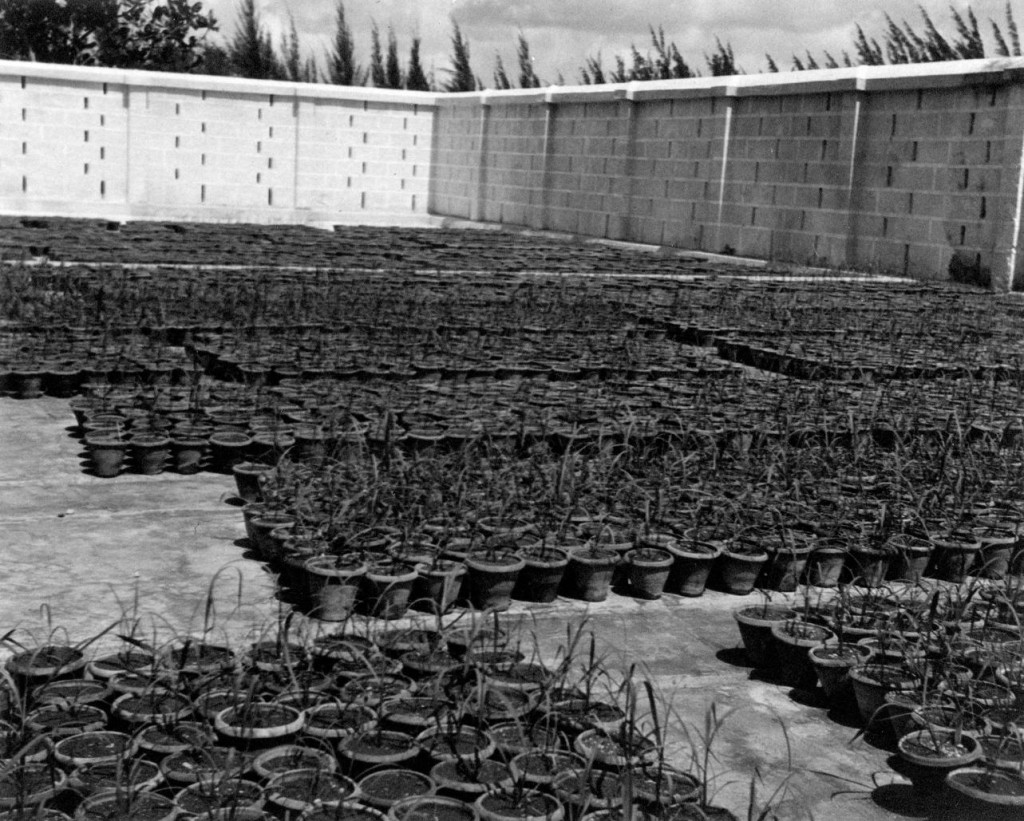 Dr. Peto's work in agricultural research reflected an interest in both sugar beets and sugarcane. His work with fertilizer at the Ozama plant in the Dominican Republic greatly increased yields over what had been normal before the fields were managed by BC Sugar. The growing of quality sugarcane crops was also of concern to BC Sugar in Fiji, at the Vancouver-Fiji Sugar Company.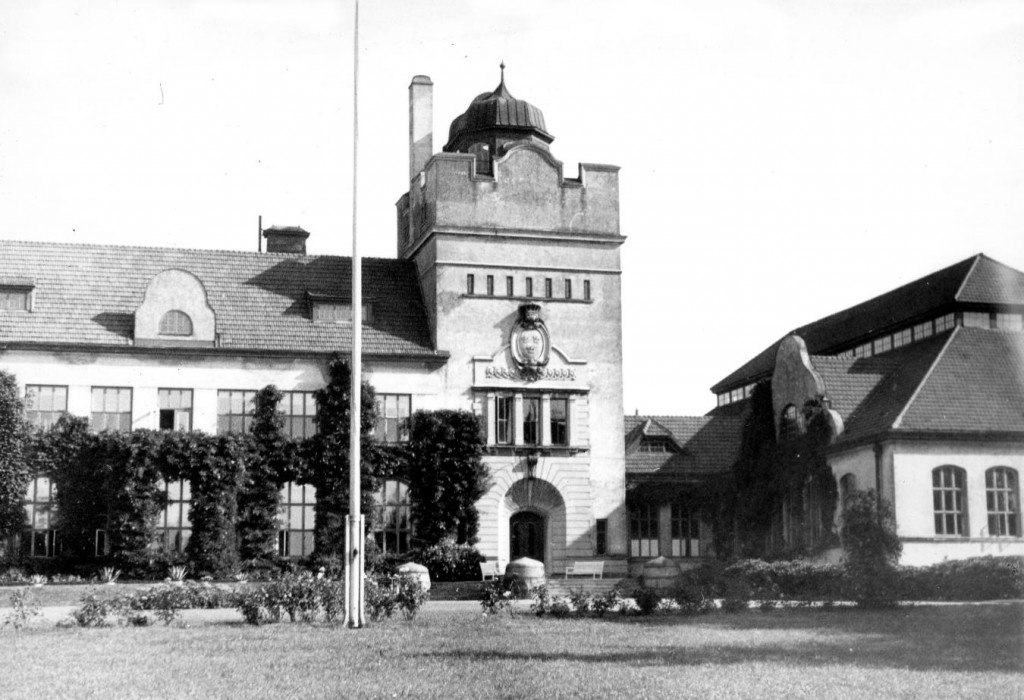 Dr. Peto's records are many and varied. They include a collection of photographs of plant specimens and fellow agriculturists from a working holiday in Europe. His travels included a visit to the Plant Breeding Institute in Svalöv, Sweden.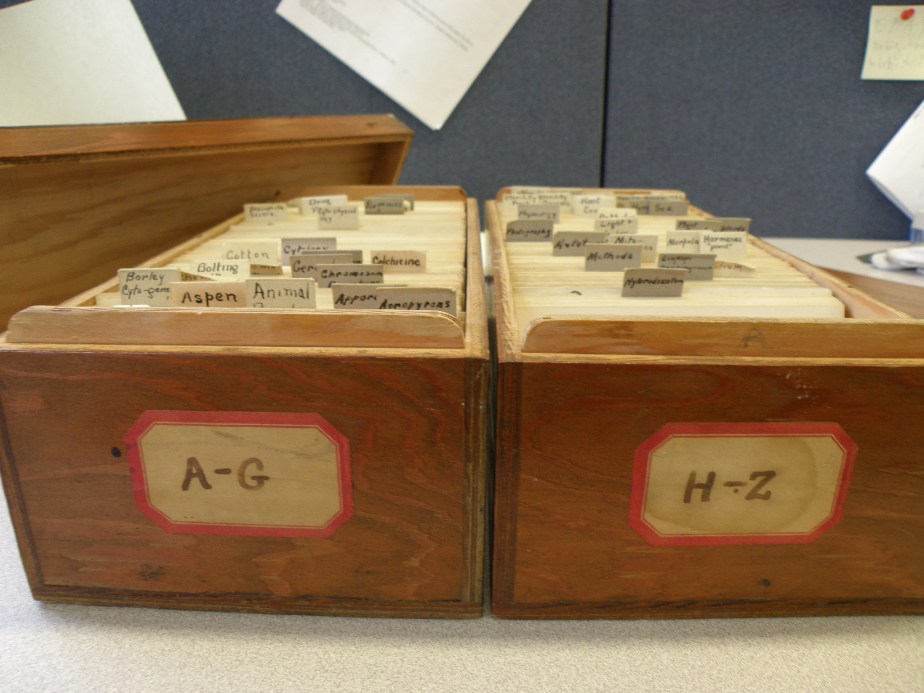 The records also include an annotated bibliography for use by the agricultural research department staff. It arrived at the Archives in two wooden boxes. The cards are organized alphabetically by subject: from Agropyrons to Genetics (general) and from Hybridization to Weeds. From the handwriting on the cards it is obvious that many people contributed to this resource. The index was maintained from around the 1940s, but mentions works from as early as 1910.

In the 1930s, BC Sugar expanded to own beet sugar refining factories in Alberta. By the 1950s, BC Sugar owned three beet sugar refineries in Alberta and one in Manitoba. As an industry, beet sugar production is much younger than making sugar from sugarcane. Many theorize that sugarcane was first domesticated as a crop in New Guinea around 6000 BC. Certainly it was grown all over Mesopotamia by the 10th century. Sugar beets, on the other hand, became popular in the 19th century after the Napoleonic wars. They were not grown in North America as an industrial crop until 1890. As a result, this new industry had some catching up to do.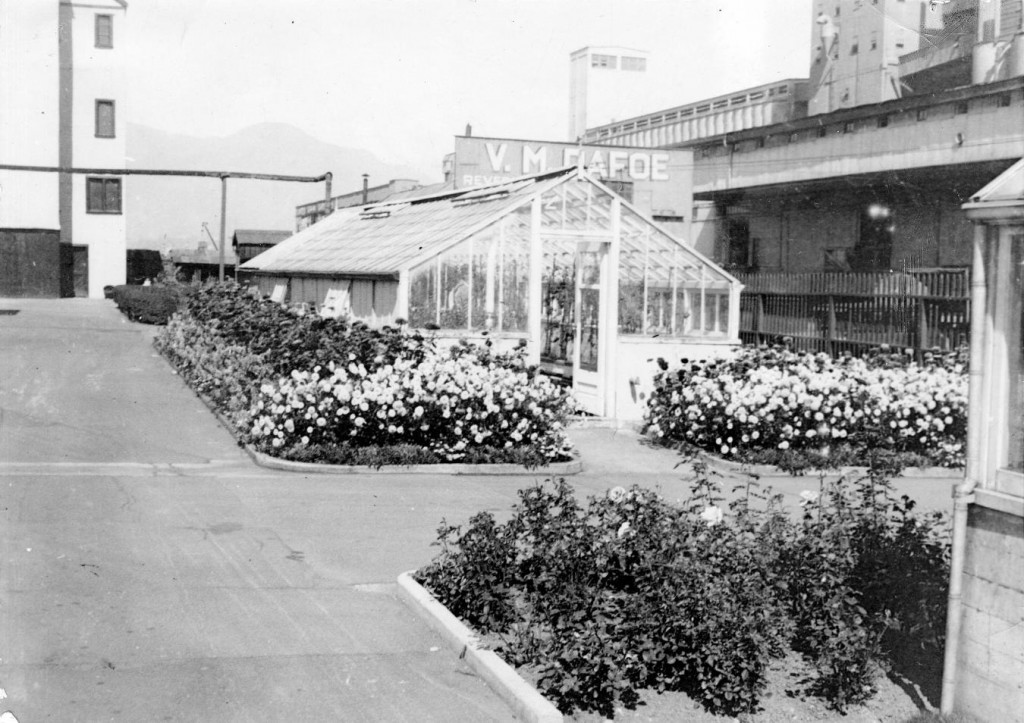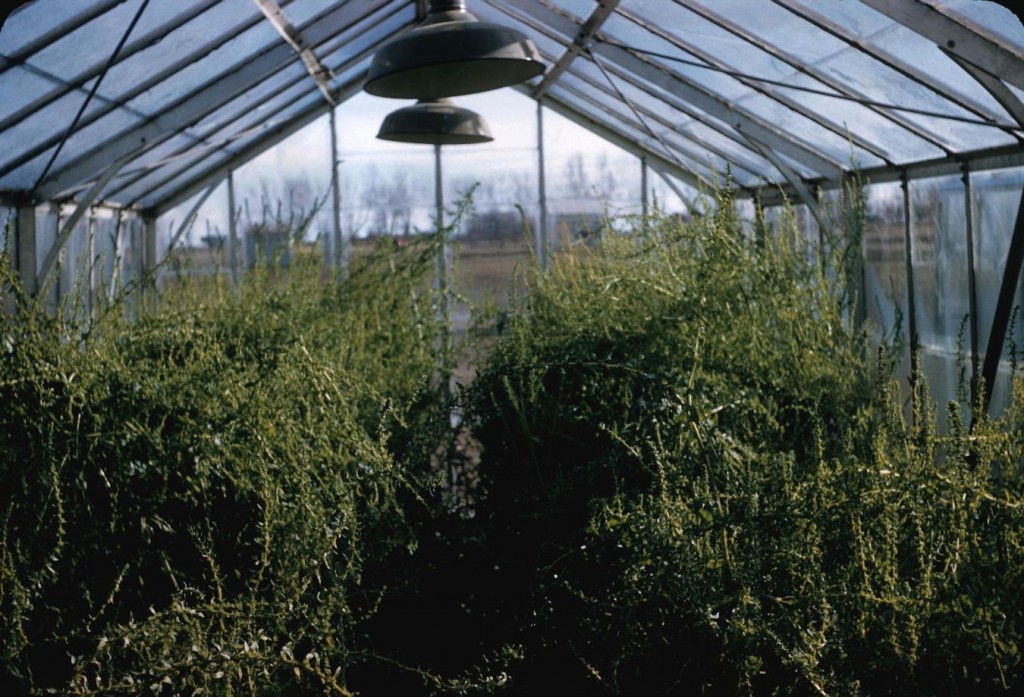 Greenhouses were necessary for plant research. As you can see in the black and white photograph above, there was space at BC Sugar's site at Port Metro Vancouver for agricultural experiments and research. However, larger scale beet seed growing was done in Ladner, at what is now the George C. Reifel Migratory Bird Sanctuary.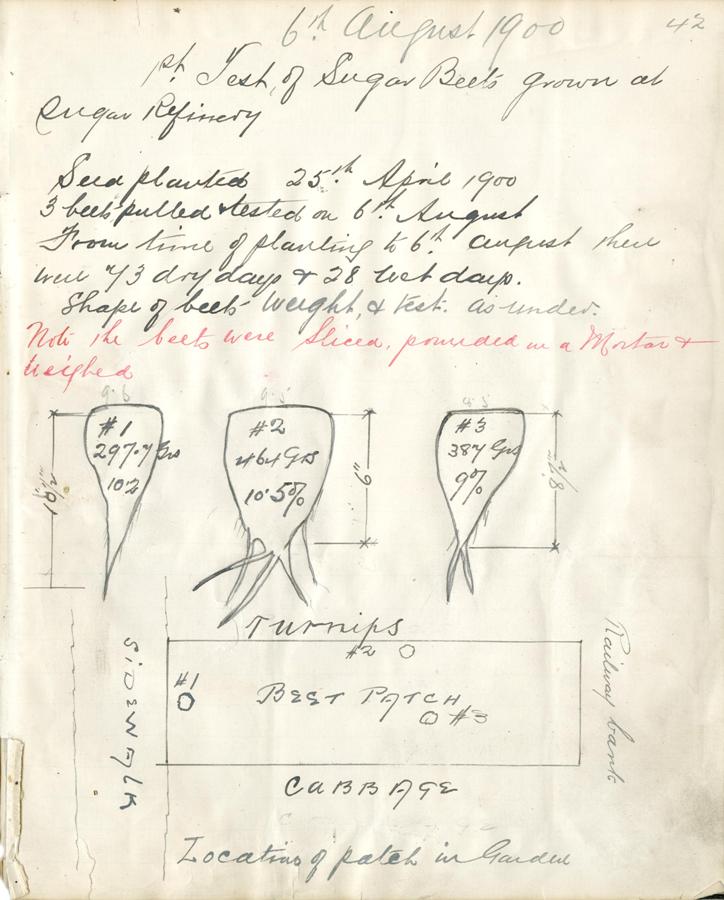 Improving the quality of sugar beets and studying them began early at BC Sugar and only became more intense as their investment in the sugar beet industry grew. Lantic Inc., the donor of the BC Sugar records and a Canadian sugar company based in eastern Canada, still owns and operates a beet sugar factory in Taber, Alberta.
A handbook for chemists of beetsugar houses and seed-culture farms, published in 1897, was one of the things that the BC Sugar Museum chose to display to represent Knight Sugar Company. The item had been acquired by the Museum along with the records created by Knight Sugar, the first sugar beet refining company that operated in Alberta.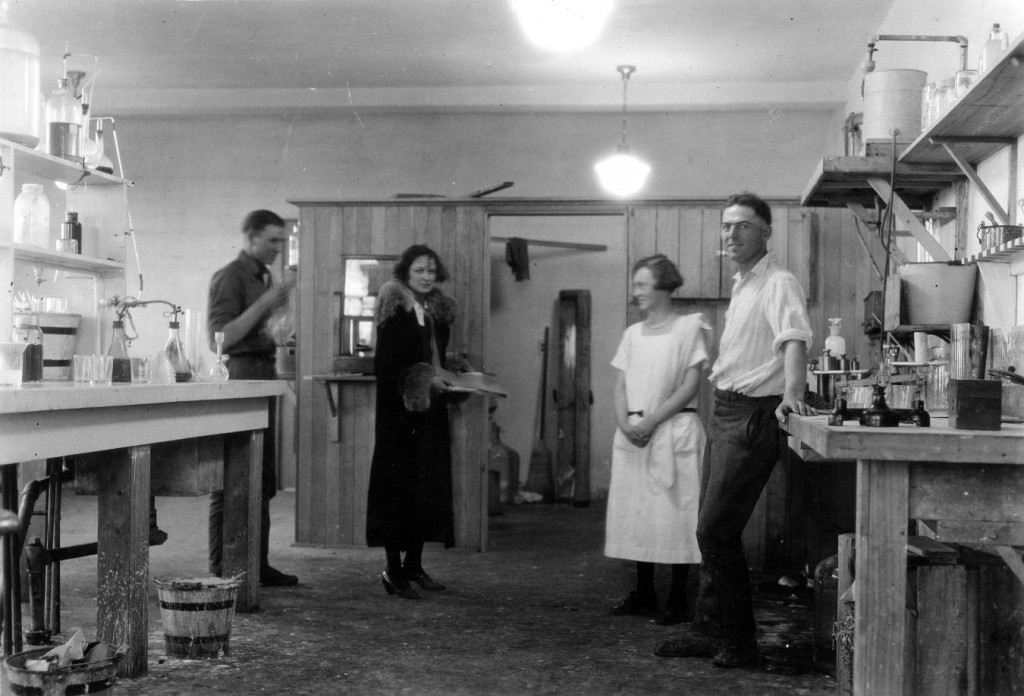 Lab work was not restricted to BC Sugar's home base operations in Vancouver. While the records of subsidiary companies of BC Sugar are not as extensive as the records of the Vancouver factory, there is ample evidence that scientists were employed by BC Sugar across Canada. The photograph above shows the interior of the laboratory workspace located in Raymond, Alberta.
Editor's note: Over the course of the past two years the majority of the records in the BC Sugar fonds have been arranged and described and will be made available to researchers in a few month's time. We look forward to providing access to and sharing more stories and highlights from this exciting fonds!
The City of Vancouver Archives would like to thank Lantic Inc. for its financial support for the archival processing of the BC Sugar fonds, which has made it possible for the Archives to make these records available to the public at this time.