Next week is Vancouver Fashion Week. Let's look at some of the records we have related to fashion.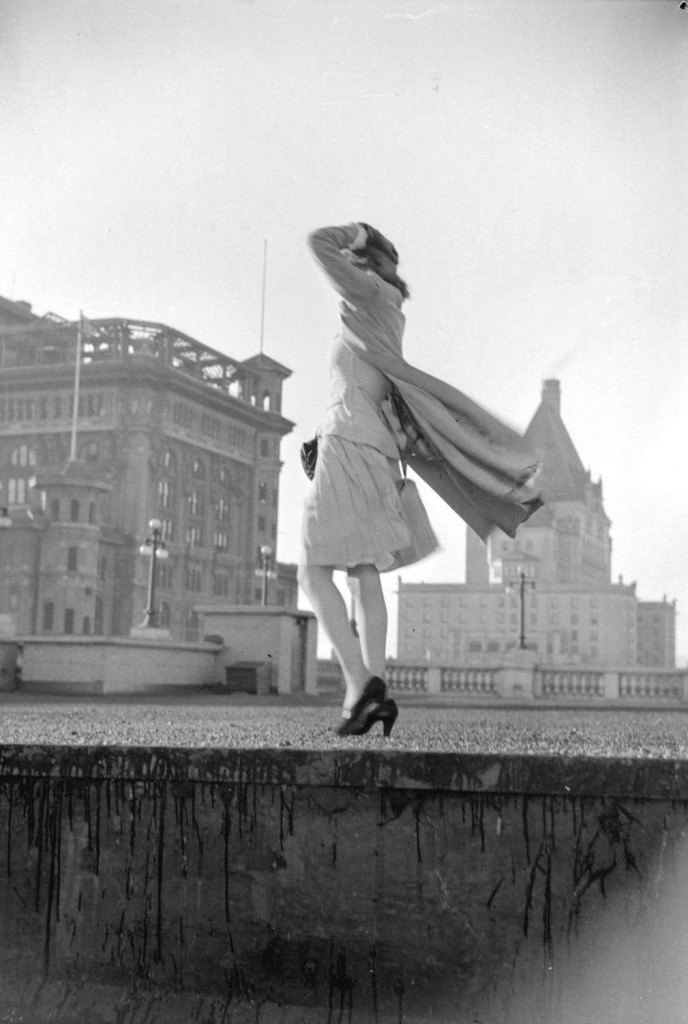 We have images from fashion shows of the past. These runway models are wearing belted bathing suits made by Jantzen, as the "diving girl" logo is visible. It's hard to tell if they are made of wool, but it was still a popular material for knitted swimsuits in the 1930s.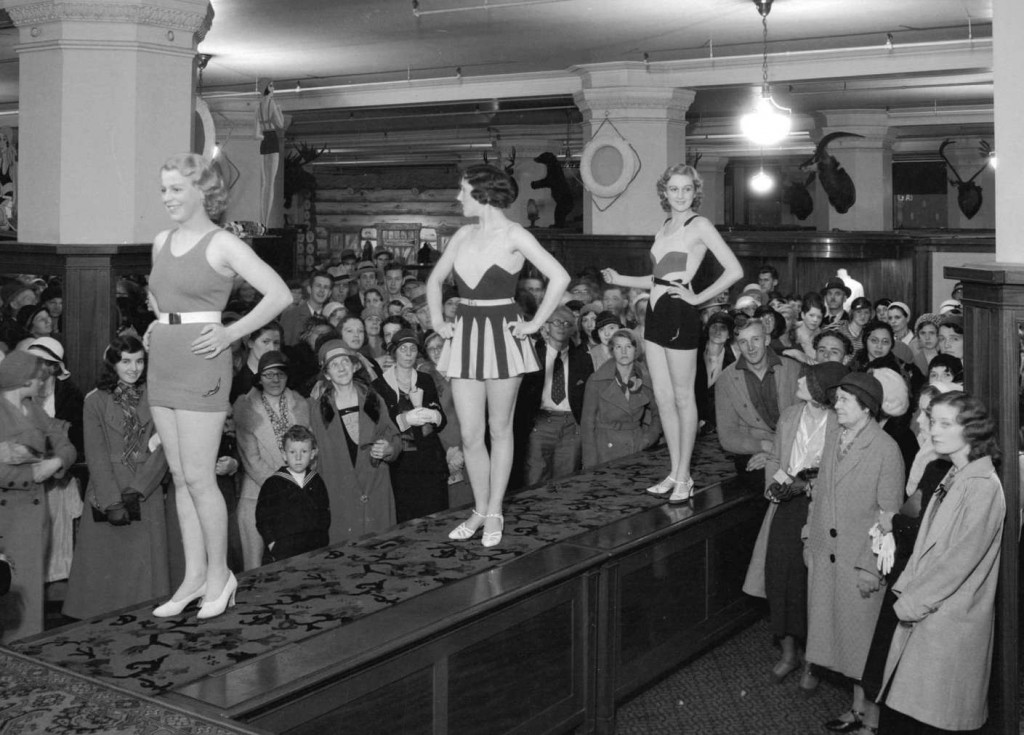 This show was held the same day but possibly in a different space, and features loungewear. You can see murals that look like illustrations from a children's book painted on the large pillars. It appears that, as in the image above, the runway was created by pushing desks together and placing a rug on top.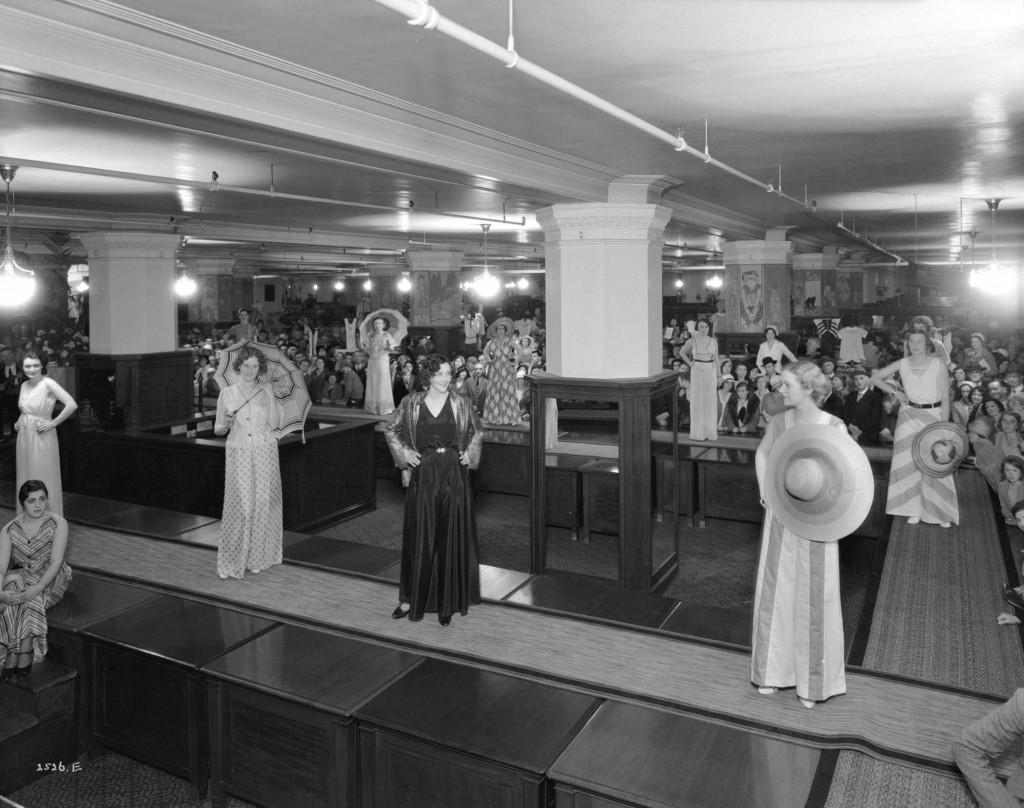 Not all fashion shows were held in the store. The following one was also sponsored by The Bay but was held at the Orpheum. It features Dal Richards' band as entertainment, probably to draw the young crowds.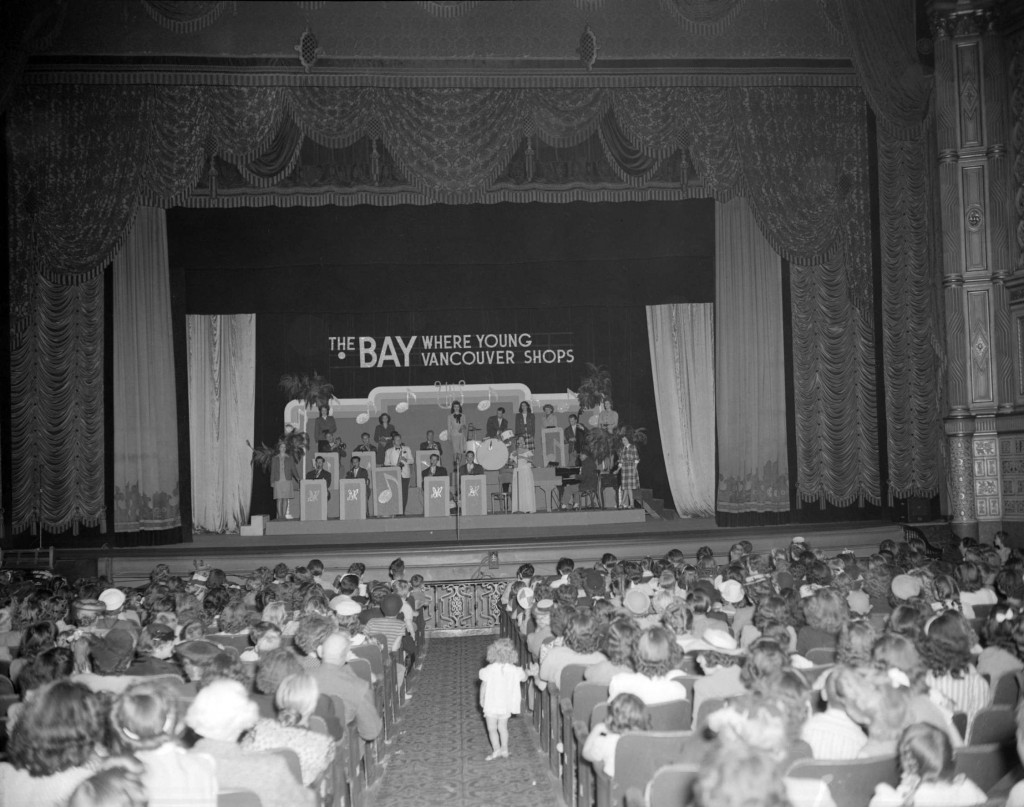 As well as records of fashion events, we have original negatives created for clothing catalogues and advertising. Photographer Stuart Thomson created many catalogue images for David Spencer department store.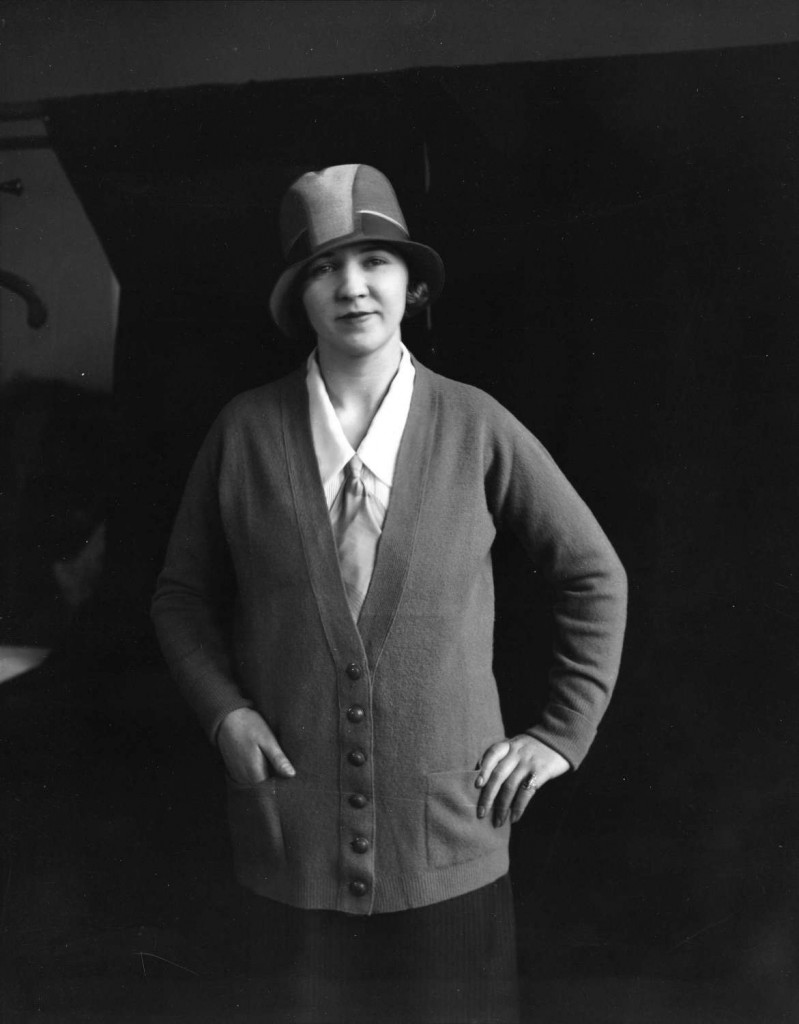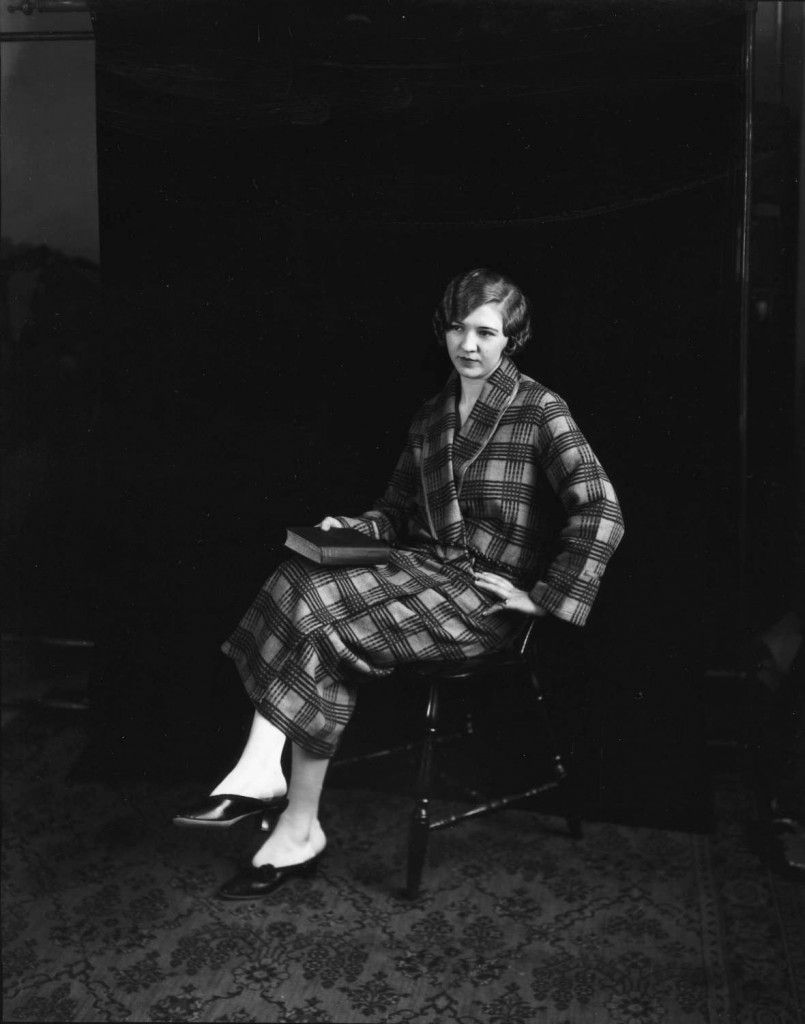 The Williams Brothers Photographers Collection contains many images taken for Woodward's and Spencer's catalogues.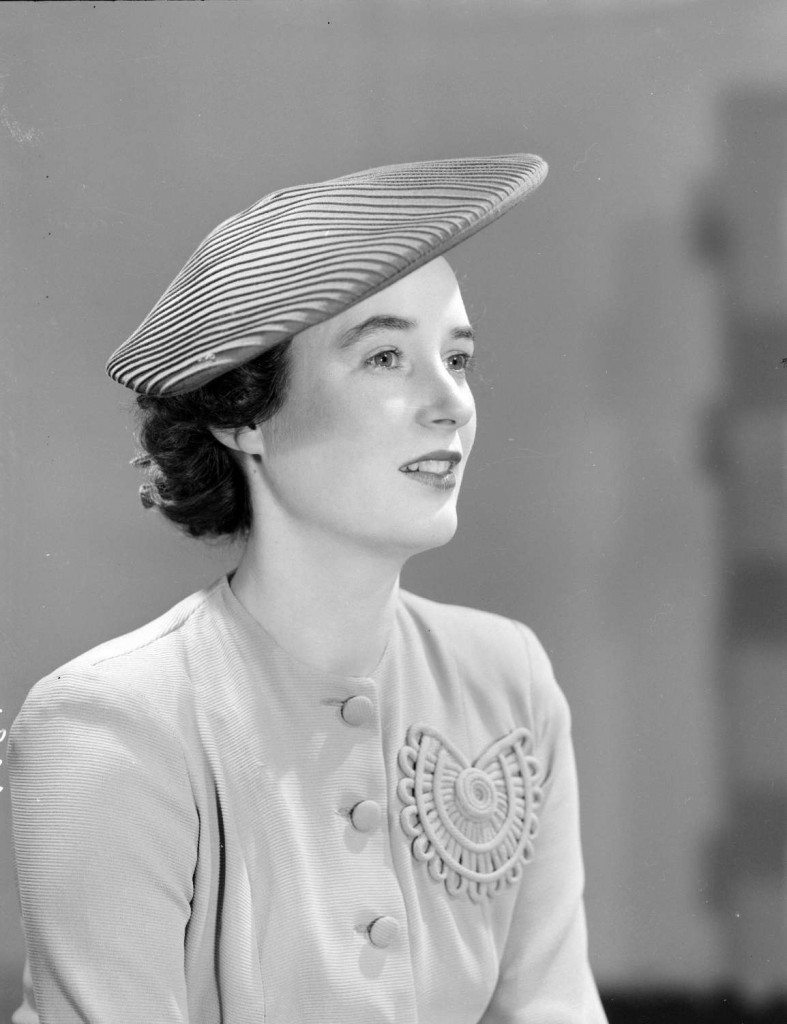 Here are a couple of coats from the 1936 Spencer's catalogue that was included in the Jubilee Time Capsule created by Spencer's. If anyone knows what "thibbetine" fur is, please let us know.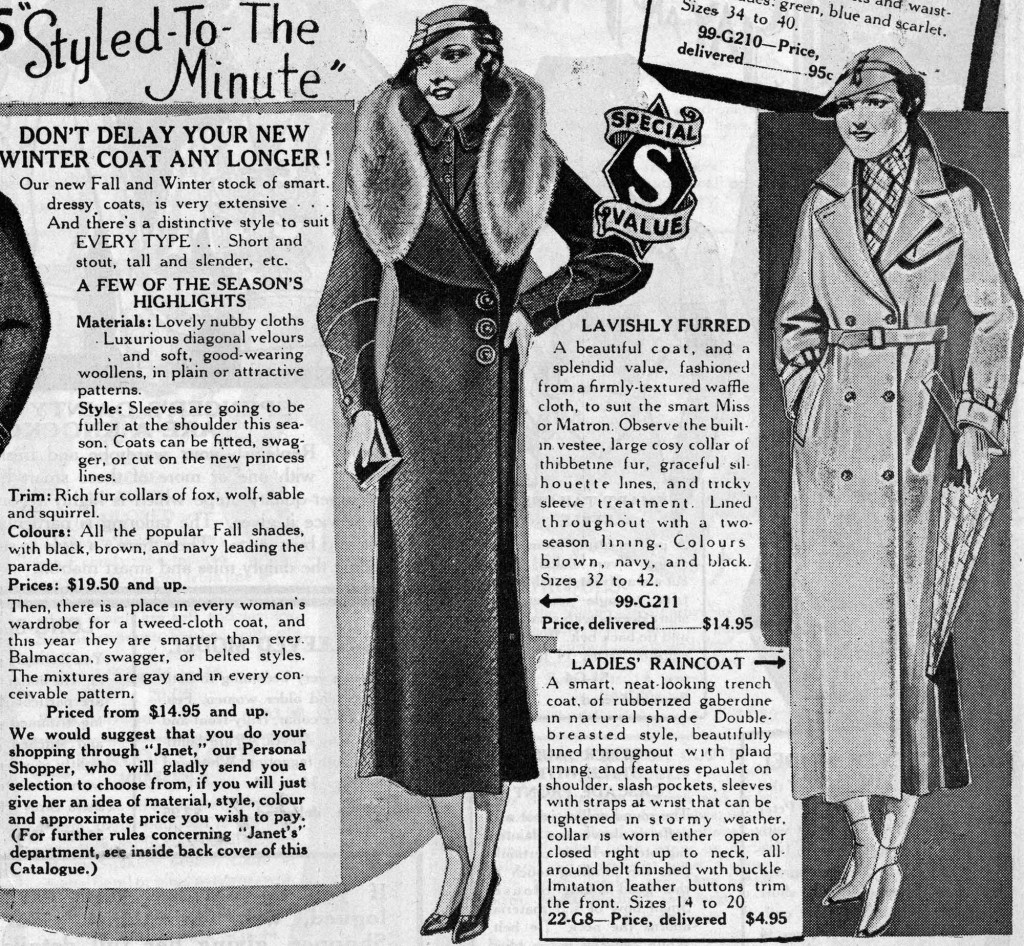 Finally, we have catalogues containing samples of materials used for manufacturing clothing, like this sample book from the Kuo Kong Silk Company.