The City of Vancouver Archives is pleased to announce the public release of the second batch of records from the British Columbia Sugar Refining Company fonds (BC Sugar), donated to the Archives in 2011 by Lantic Inc.
The records of BC Sugar document the activities of Vancouver's first large-scale industrial operation that was not a sawmill or related to the railways. The company continues to operate its historic refinery on Vancouver's waterfront to this day.
This second release (of an anticipated three) focuses on the business records of the company's subsidiary, Canadian Sugar Factors Ltd., and the holdings of the BC Sugar Museum, founded as a unit at BC Sugar in the 1970s. This release includes records that document how BC Sugar extended its reach across Western Canada through acquisition of competitors, and how the BC Sugar Museum built its collection and made it available to the public:
acquisition and further operations of Canadian Sugar Factories, Ltd., including renovations to their sugar beet refinery in Raymond, Alberta, and construction of the two later refineries in Picture Butte, Alberta and Taber, Alberta;
artifacts from the Rogers family, BC Sugar and its subsidiaries;
the foundation and operation of Western Canada's first sugar beet refinery in Raymond, Alberta by the Knight Sugar Company; and
the operation of the BC Sugar Museum and their acquisition of records and artifacts from BC Sugar, as well as small collections of records from other Canadian sugar companies.
Unexpected finds in this second release of records include ­­­­ephemera from the Rogers family, acquired by the BC Sugar Museum, including records of family members' involvement in BC Sugar. Below is Forrest Rogers' driver's license from when he was a manager at BC Sugar subsidiary Ozama Sugar Planation and Factories in the Dominican Republic.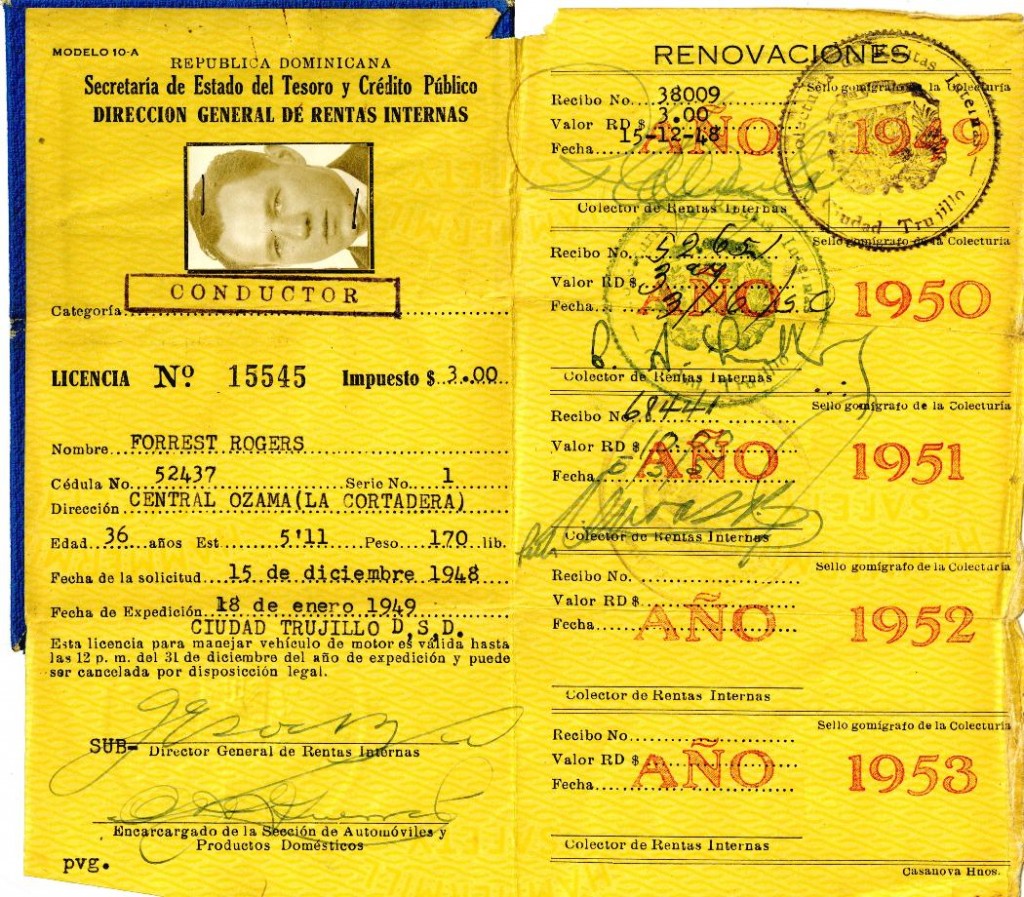 The records of the BC Sugar Museum include a collection of ephemera related to BC Sugar operations, including examples of bags used to package sugar. Packaging sizes went up to 100 pounds!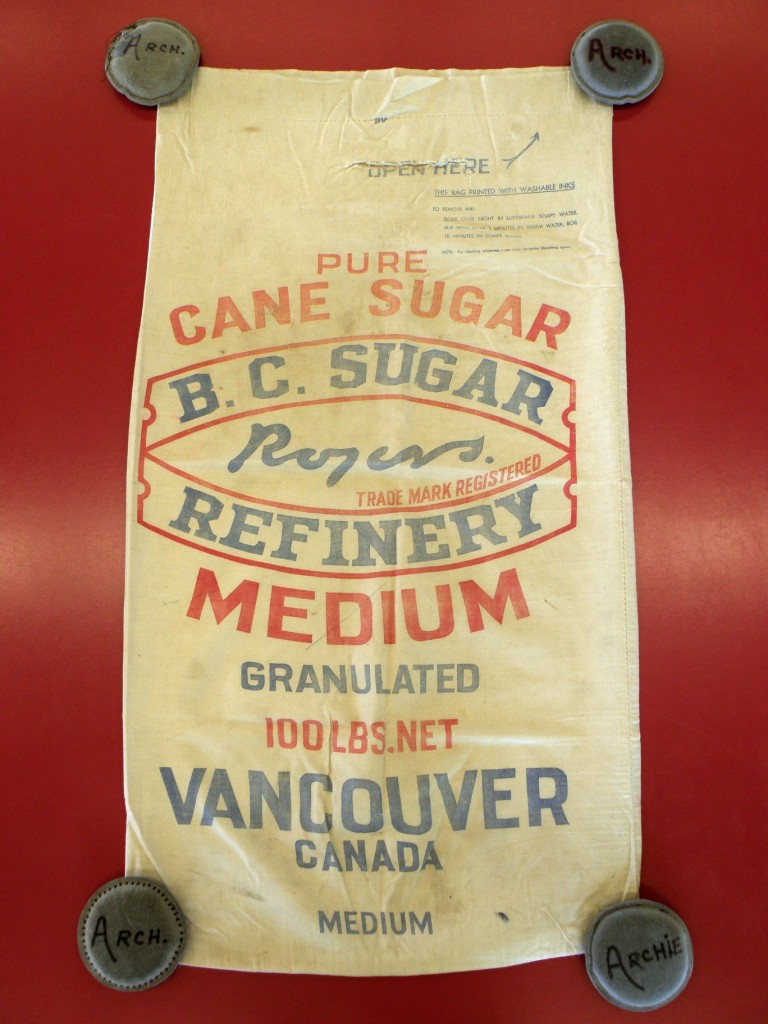 Note the instructions for removing ink from the bag. Sugar bags were commonly recycled for household textiles and clothing.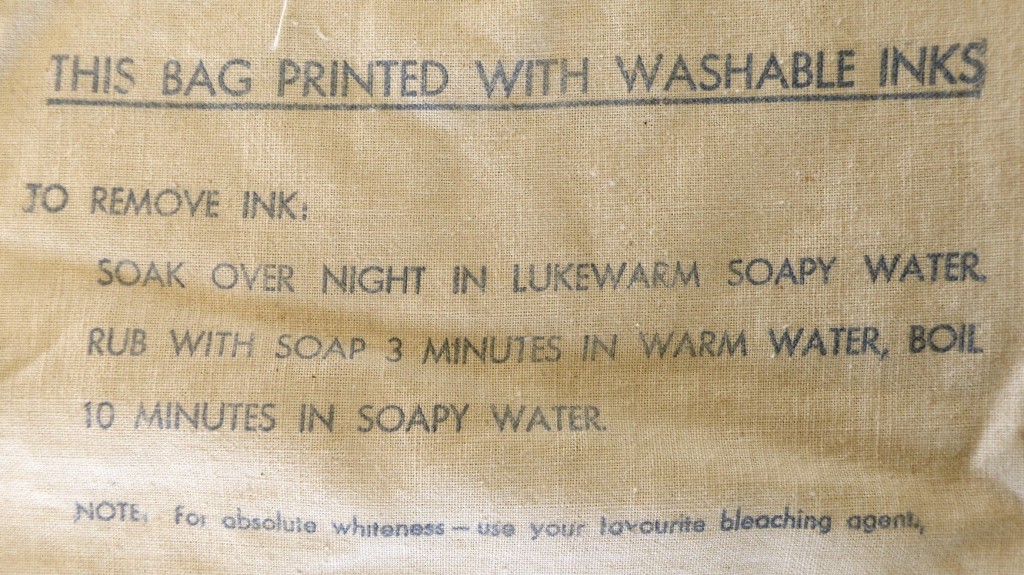 This release also includes records of BC Sugar's longest-lived subsidiary: Canadian Sugar Factories, which has refined sugar beets in Alberta for almost 80 years. The Company's first refinery was located in Raymond, Alberta. The following map shows the location of the Canadian Sugar Factories refinery relative to the location of the old Knight Sugar Company Refinery, the first sugar beet refinery in Western Canada.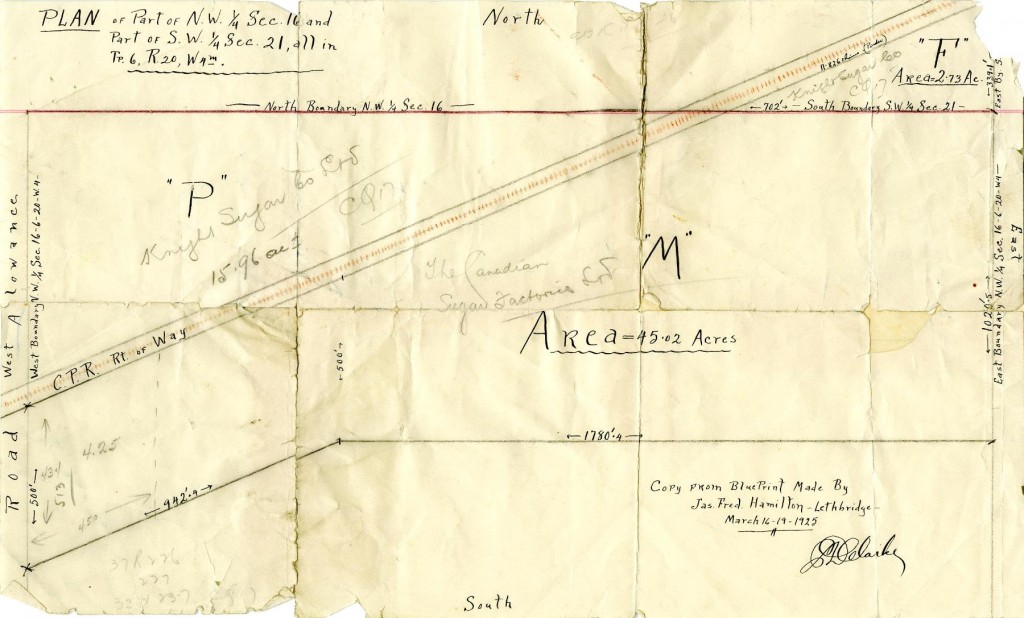 Over the course of the year, we expect there will be one more release of BC Sugar records, which will consist primarily of the extensive photographic holdings of the BC Sugar Museum. Stay tuned for further information!
The City of Vancouver Archives would like to thank Lantic Inc. for its financial support for the archival processing of the BC Sugar fonds, which has made it possible for the Archives to make these records available to the public at this time.