On January 1st, the copyright expired for some of our holdings: these are now in the public domain in Canada. These digital materials may now be legally re-used for any purpose. Here's a quick look at some of the images, maps, and moving images that have become easier to re-use.
Trading Post, a 1967 production from CHAN-CHEK TV, came to us when we acquired the Playhouse Theatre records. It was thought to be related to the Playhouse Theatre, but when the 2" videotape was digitized, it was discovered to be a program that allowed people to phone the host with items for barter or sale. Reference code AM1487-: LEG188.7.
Mildred Valley Thornton was a professional artist who died in 1967. Thornton was a Fellow of the Royal Society of Arts and the art critic for the Vancouver Sun for 16 years. A biography of her was published in 2011 by Sheryl Salloum. She painted The Pilotage in 1940, approximately, and it shows a pilot house in Skunk Cove, West Vancouver. If you view the image below in high resolution, you can see the impasto texture of the paint.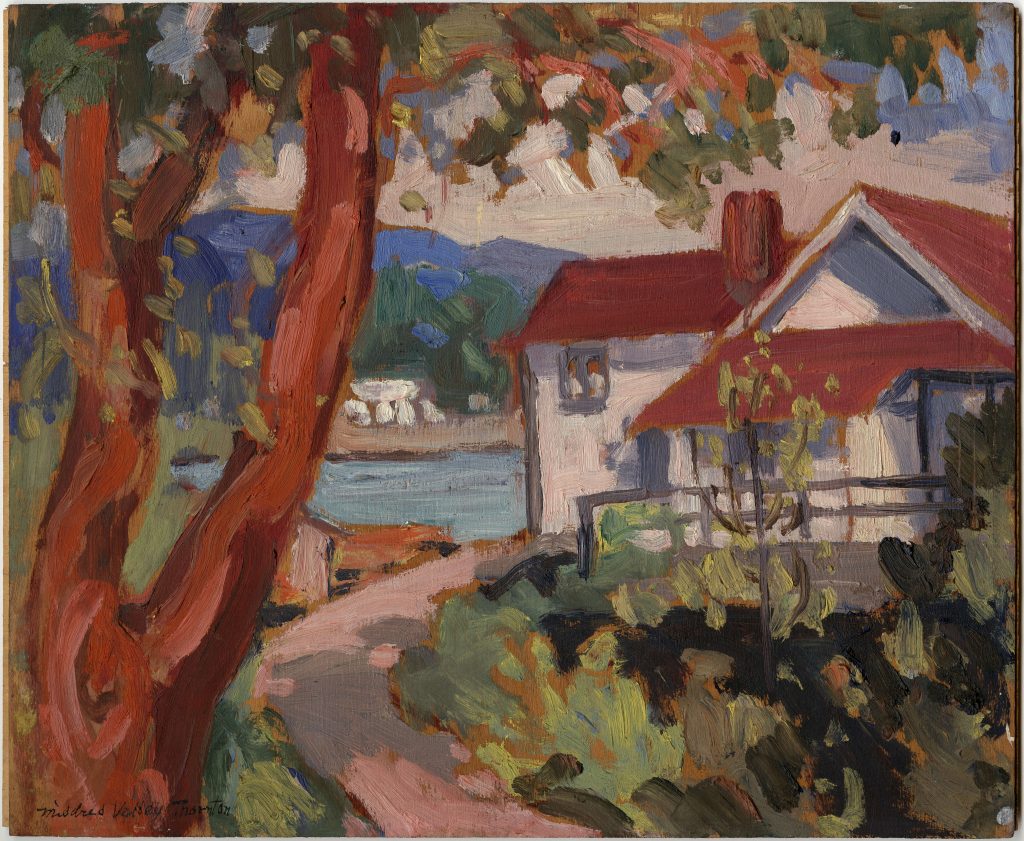 This is one section of a multi-sheet sectional plan of the City of Vancouver. It was created by the City in 1912 and revised in 1942.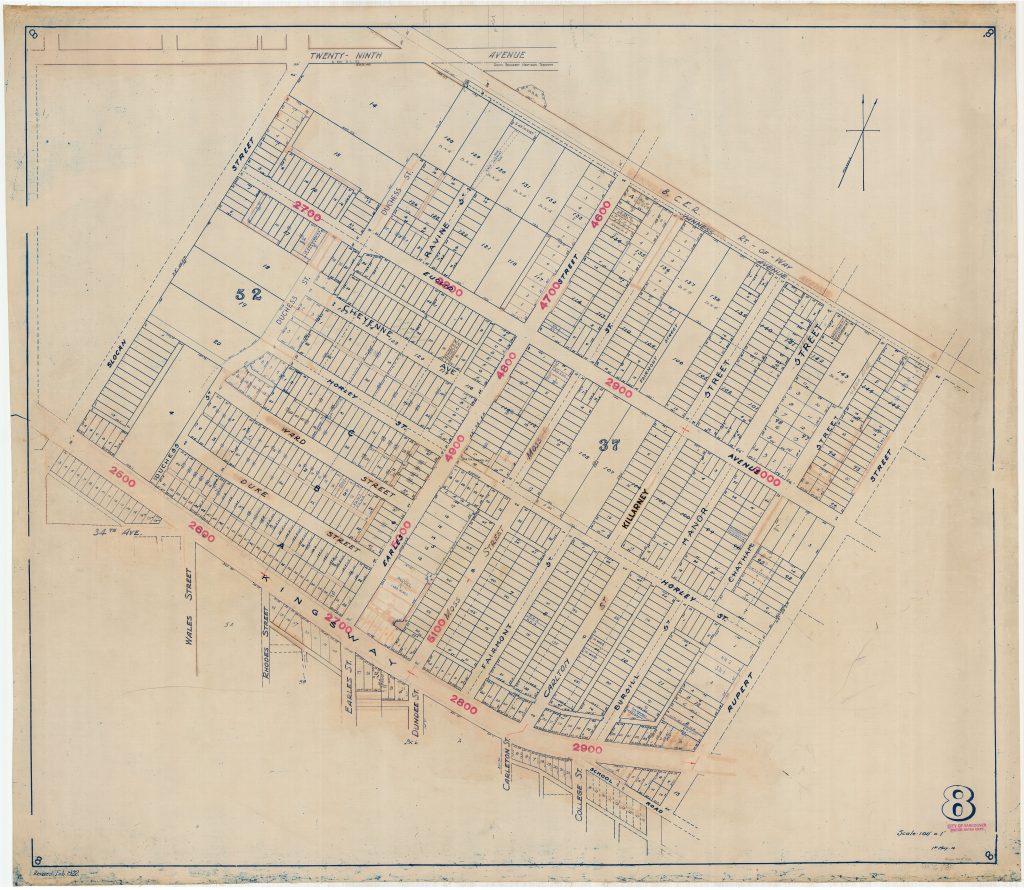 Here's a 1960 photograph of a house at 3399 Kingway. According to Major Matthews, it was originally a roadhouse named "The Pig and Whistle". Matthews says that it was one of several roadhouses along Westminster Road (later Kingsway). By 1960, it had been turned into a private house.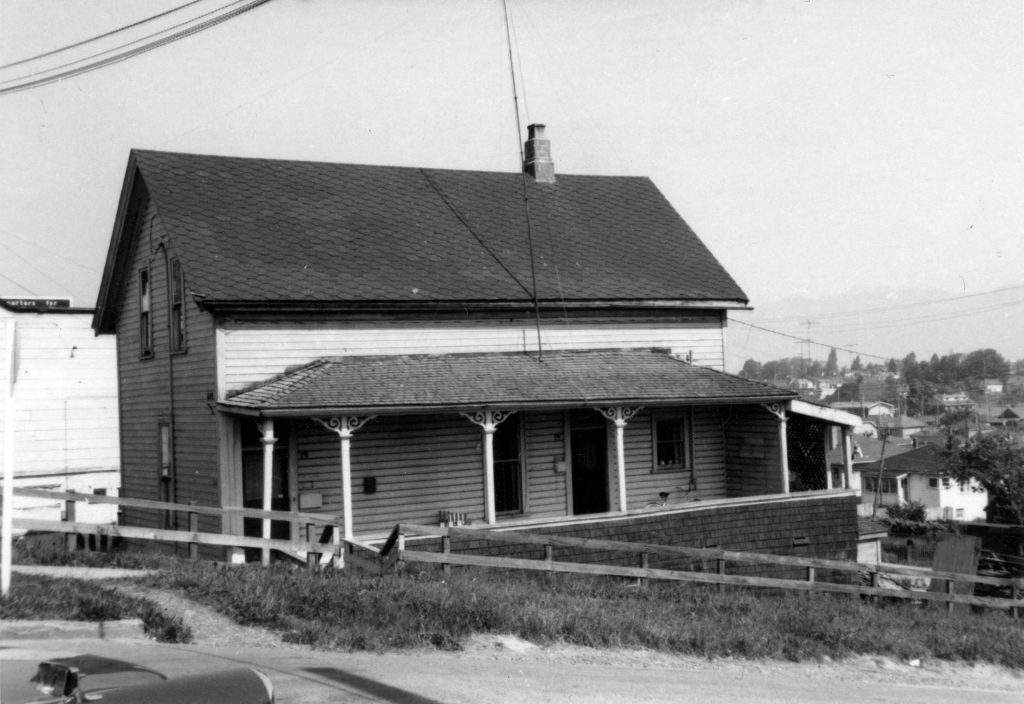 A Place to Be is a short documentary from 1967 about Grouse Mountain. It shows the gondola, skiers on the slopes, the restaurant, and people singing along to German songs. Reference code AM1466-: MI-22.
This is just a small selection of the items which have recently come into the public domain.