The Archives will be closed from noon December 22 to 9am Wednesday, January 2, 2018.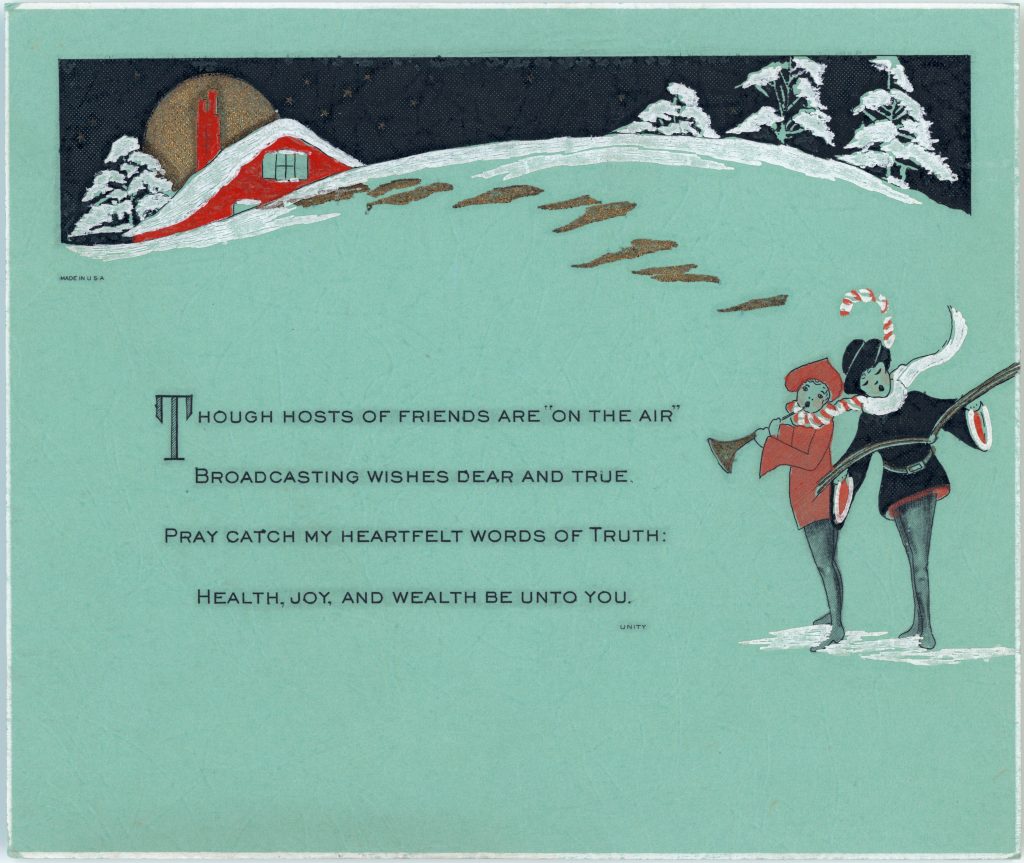 This greeting card "wishing health, joy and wealth be unto you" is from the Lorne Brown fonds. Just who the "broadcaster" was is uncertain, but the delightful colours and message ring true this time of year.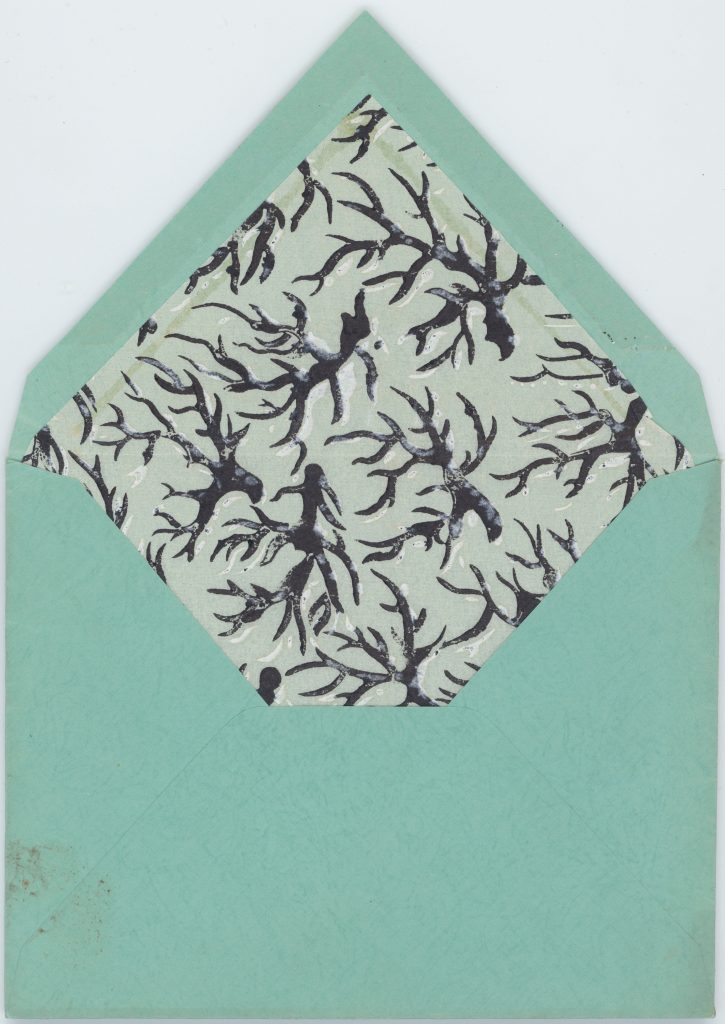 The matching textured envelope with block printing inside the flap is a wonderful added touch to this charming circa 1930 card.
With contributions by Bronwyn Smyth.