We are excited to announce a new accrual to the Harold Kalman fonds (AM363). Kalman is an architectural historian and heritage planner with an extensive body of work of local, national, and international significance. He is well known within the heritage preservation community for both his scholarship and his practice. Kalman is the author of many articles and books including A History of Canadian Architecture and the Archives reading room favourite Exploring Vancouver, the recipient of numerous awards and honours, and was made a member of the Order of Canada in 2012 for his work to study, protect and share Canada's built heritage.
Though now living in Victoria and (mostly) retired, he spent most of his professional career working in Vancouver, first teaching the history of art and architecture as a professor in the UBC Department of Fine Arts, and then later as a heritage consultant, doing business under the name Commonwealth Historic Resource Management (CHRM).
While winding down his practice, Kalman donated his personal and professional records to the Archives in a series of donations between 2011 and 2022. The largest portion of these are the project files (also referred to by Kalman as the "job files") from his work with CHRM, based in Ottawa from 1975-1988, and in Vancouver from 1988-2015. CHRM provided architectural conservation advice and interpretive planning services related to the conservation, interpretation, and management of built and natural heritage resources. These records have been processed and are now available as AM363-S07 : Consultancy project files.
Documented within the donated records are 455 projects. Of these, 101 were for sites in the Greater Vancouver region, 100 in other parts of British Columbia, 225 in the rest of Canada, and 29 international projects. The list of notable Vancouver projects that Kalman consulted on is too long for this post, but include sites such as Woodward's, the Marine Building, Tudor Manor, Hotel Georgia, Firehall Arts Centre, the Vogue, Stanley, Orpheum and Queen Elizabeth Theatres, and the Chinatown and Gastown neighborhoods.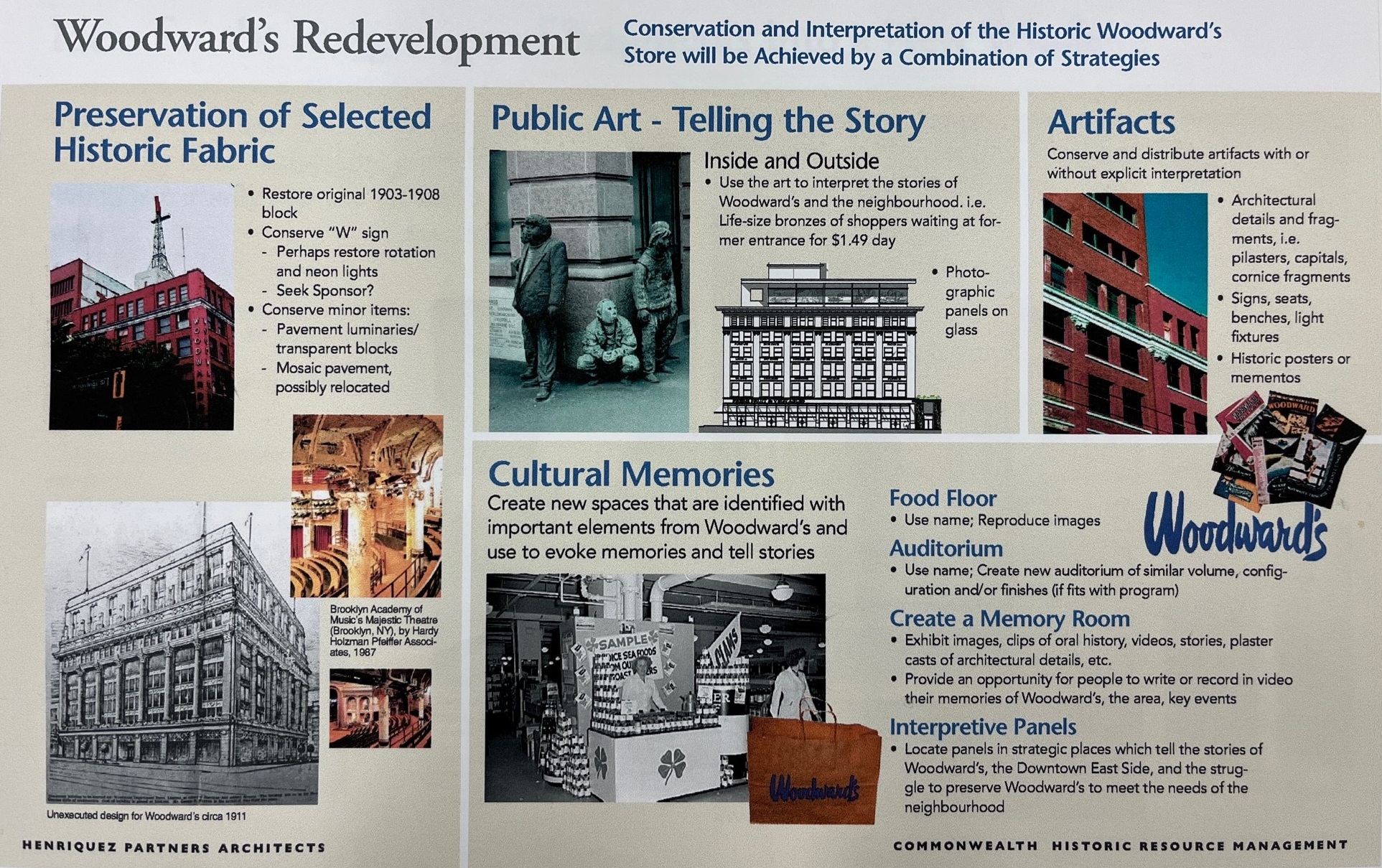 There is considerable variation in the scope and scale of the projects. Some are very limited, such as creating heritage preservation recommendations used to restore the subject to its original condition, or to preserve key characteristics when adapting the building to a new use. These can be for individual sites, buildings, or even part of a building (like a particular façade or feature).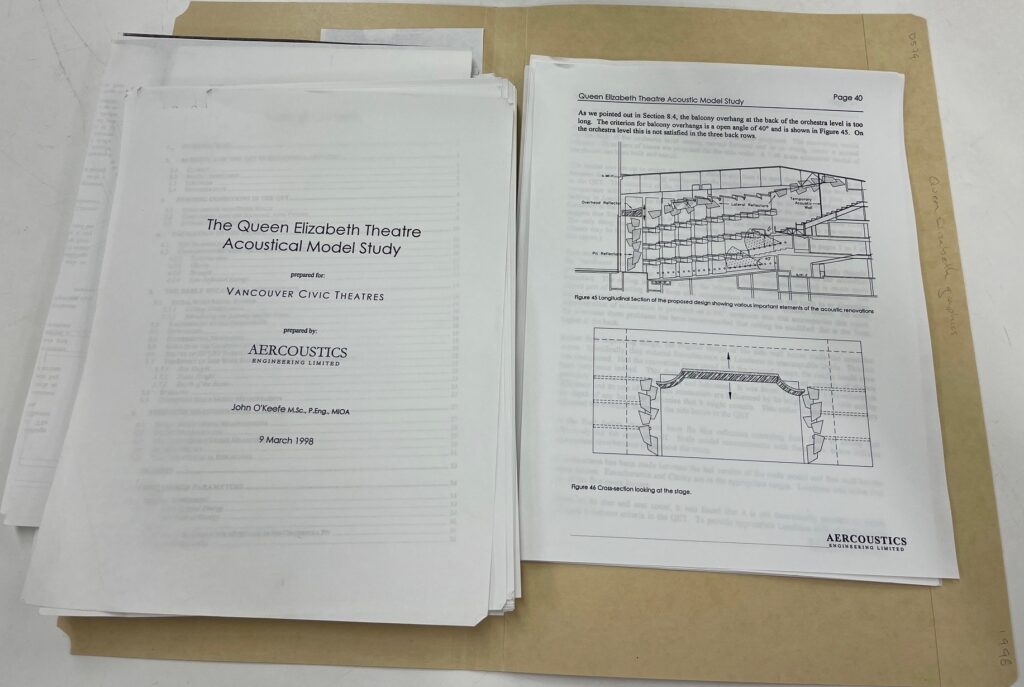 At the other end of the spectrum, there are projects that encompass multiple sites over large areas–heritage inventories that identify and catalogue significant buildings or sites in a given region, conducting feasibility studies for new museums and other cultural institutions, creating interpretive plans for heritage sites, and writing heritage conservation guidelines and policies.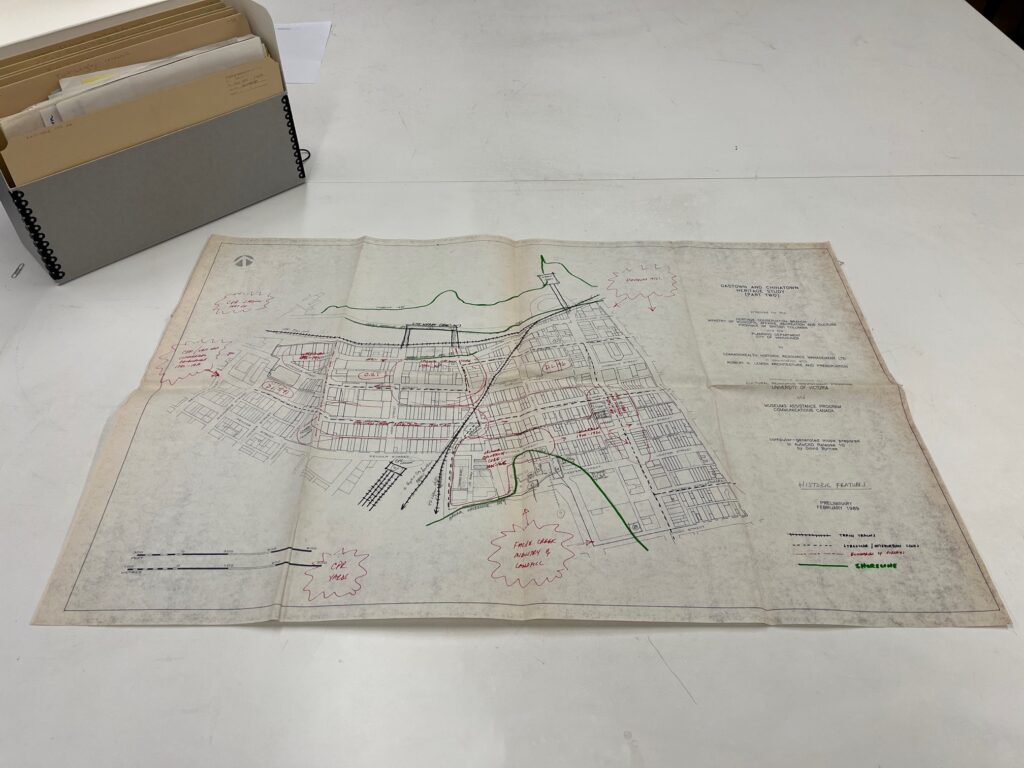 The types of records found within the files varies, depending considerably on the nature of the project. Unsurprisingly, some projects are documented much better than others. A given file may contain primary sources collected in the course of research, excerpts of copies from relevant secondary works (some difficult to find), interviews, photographs, maps and site plans, histories of the subject site or building, and drafts and final reports or recommendations prepared for the client.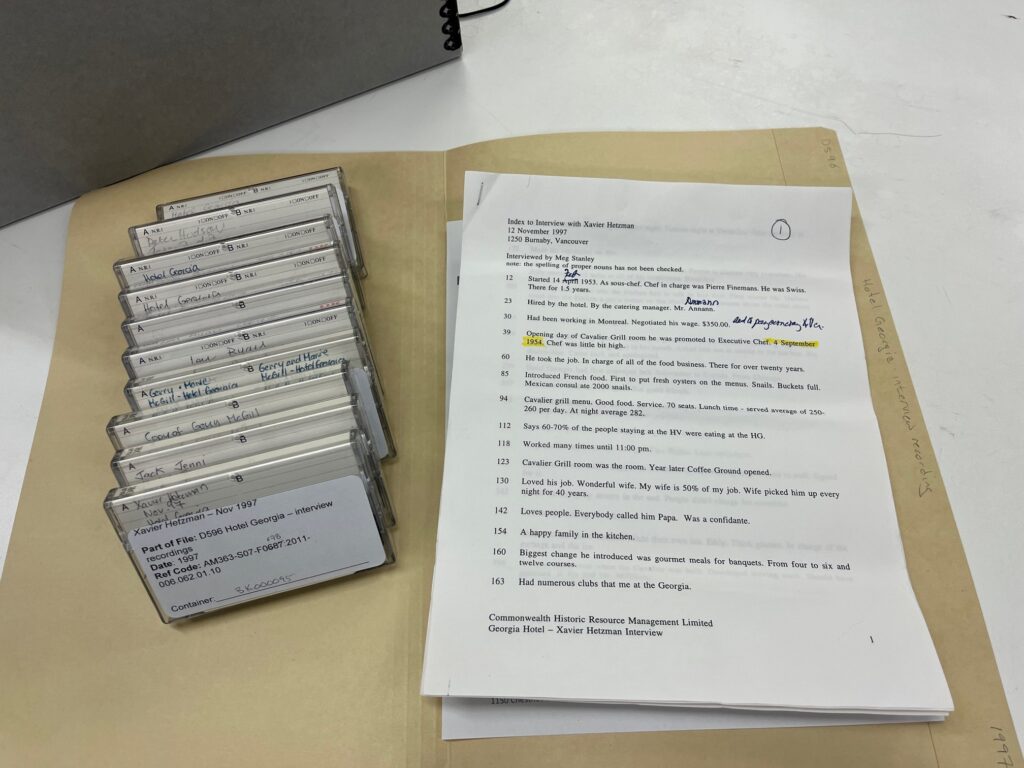 We expect that the files in this series will be a valuable resource to researchers interested in heritage preservation, architectural history, planning and development, and other enquiries related to built environments. They are a great place to start your research into a particular site, as Kalman's files frequently contain historical details accumulated from authoritative sources. Please note, however, that the files are stored at our satellite site and take time to retrieve; reference staff will advise on delivery date when you make your request.
These project files are form only a part of the records donated by Kalman in the past decade. Expect to see further announcements of records available for research within this fonds as they become available, including a substantial volume of digital project files that are also part of this series.