A reminder that the Archives will be closed from 5:00 pm on Friday, December 23, 2022, and will reopen at 10am on Tuesday, January 3, 2023.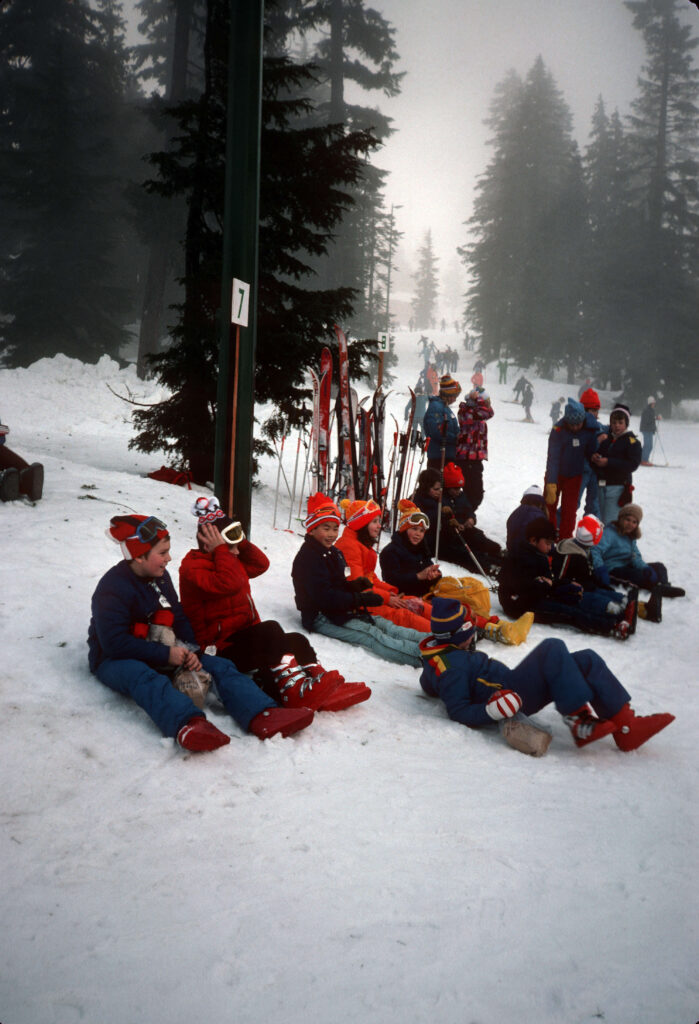 Here's to making happy memories this winter with friends and family just like this group of youngsters.
This year's holiday greeting image comes from the Vancouver Board of Parks and Recreation fonds, series 625 – Park Board photographs. Series 625 is filled with images of downtown Vancouver, local areas within the city, parks, community centres, beaches, landscaping, gardening, the Stanley Park Zoo, and activities such as swimming, golfing, tennis, lawn bowling, and skating. Also depicted are Park Board offices, employees and Park Board Commissioners. There's something there for every season!