A reminder that the Archives will be closed from noon on December 24, 2020, until 10 am on January 4, 2021, for the holiday season.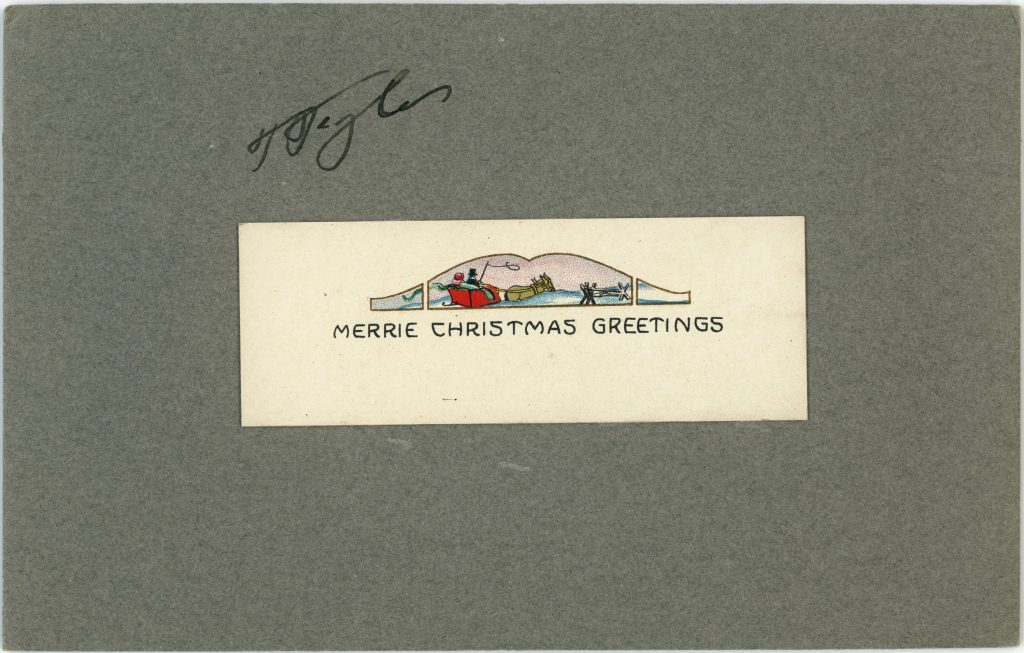 This year's "Merrie Christmas Greetings" is a card from the Carnwath-Anderson family fonds. On the reverse side of the card is a photograph of five hikers climbing up a snowy slope. The sender of the card, Tom Fyles, whose signature appears on the card's front, with William (Bill) Scott Anderson, the card's recipient, were members of the British Columbia Mountaineering Club. Fyles was an enthusiastic outdoorsman and respected mountain climber who for many years organized and ran the hikes for the BCMC. This card is one of several mountain-themed Christmas cards Anderson received from BCMC members and is a part of this fonds.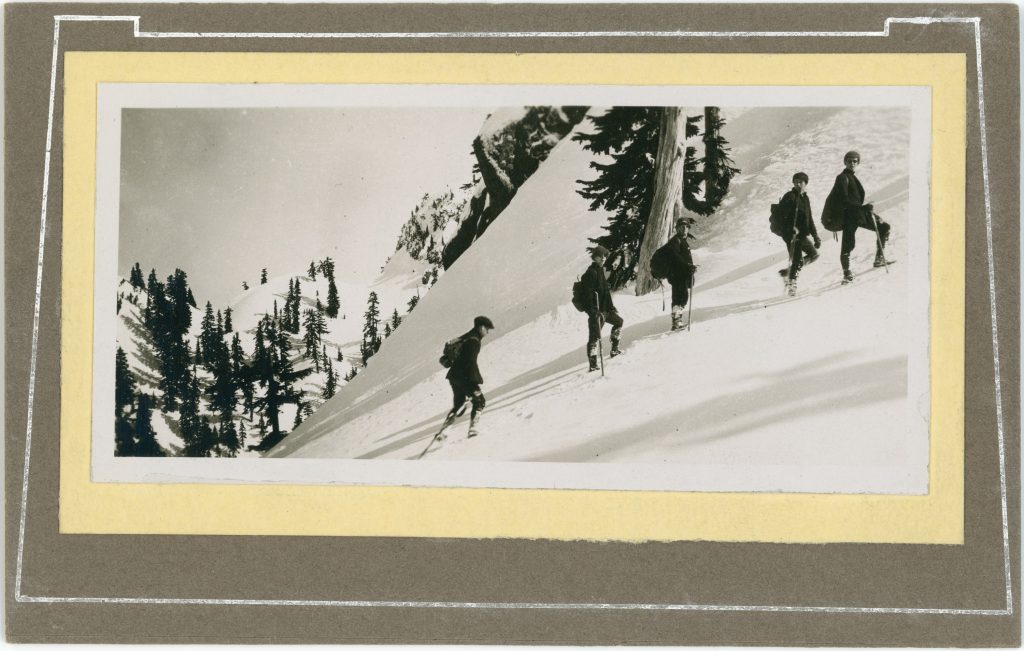 Just like individuals pictured on the card we hope you are able to get outside and enjoy this holiday season, even if it looks different from previous years. Take care.