With thanks to funding from the British Columbia History Digitization Program and the Friends of the Vancouver City Archives, we are pleased to announce that we have recently completed a project to digitize over 400 audio tapes from the Pender Guy Radio Collective fonds. The audio files and their accompanying descriptions have been uploaded to the Archives online database and are available to be viewed and listened to for fair dealing purposes.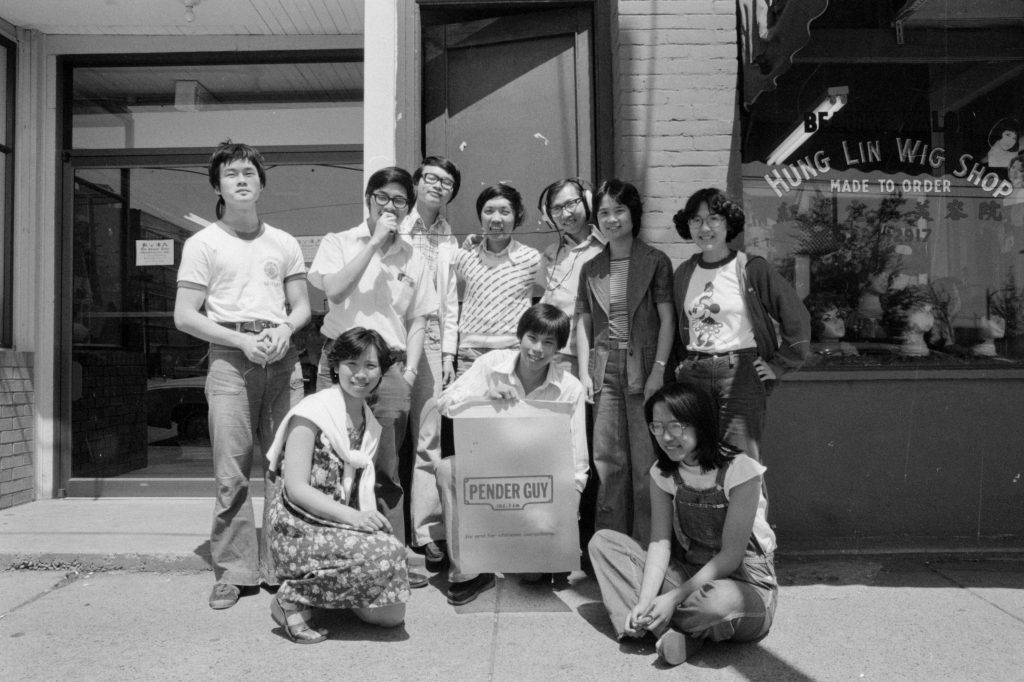 Operating out of Vancouver's Chinatown, the Pender Guy radio collective grew out of a wave of Chinese-Canadian youth activism in the early 1970s. Pender Guy began airing on Vancouver Co-operative Radio (Co-op Radio) in 1976, exploring issues related to Chinese-Canadian identity, history, politics, and art through interviews, reportage, humour, drama, and music. The program was produced entirely by volunteers, and offered a way for young Chinese-Canadians to gain community media skills and counter mainstream media representation of Chinatown and Chinese-Canadians. Pender Guy ran until 1981.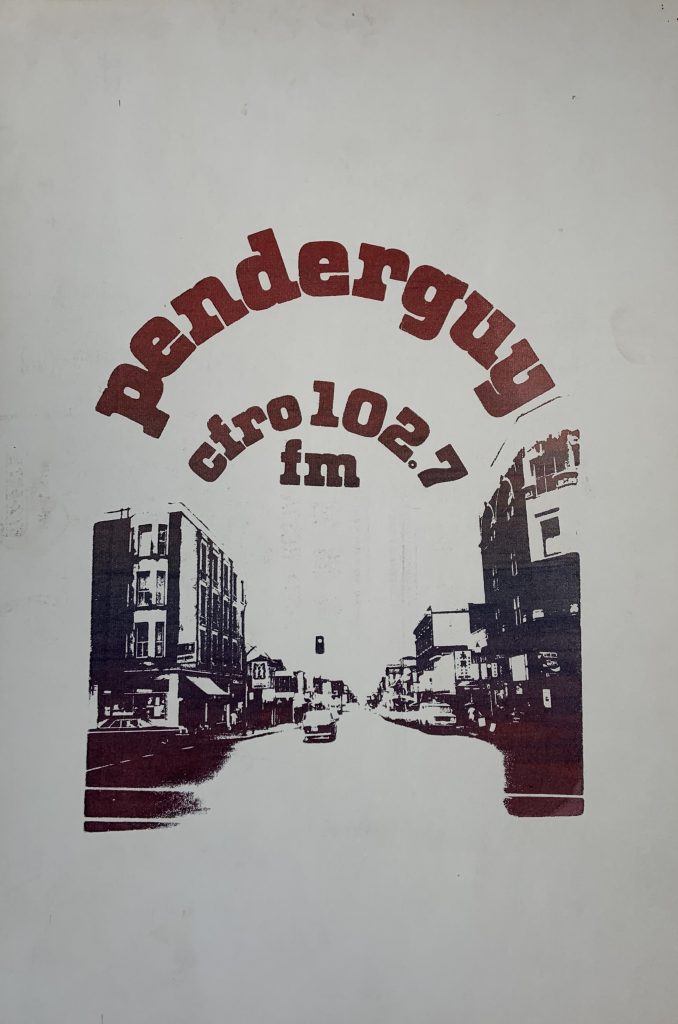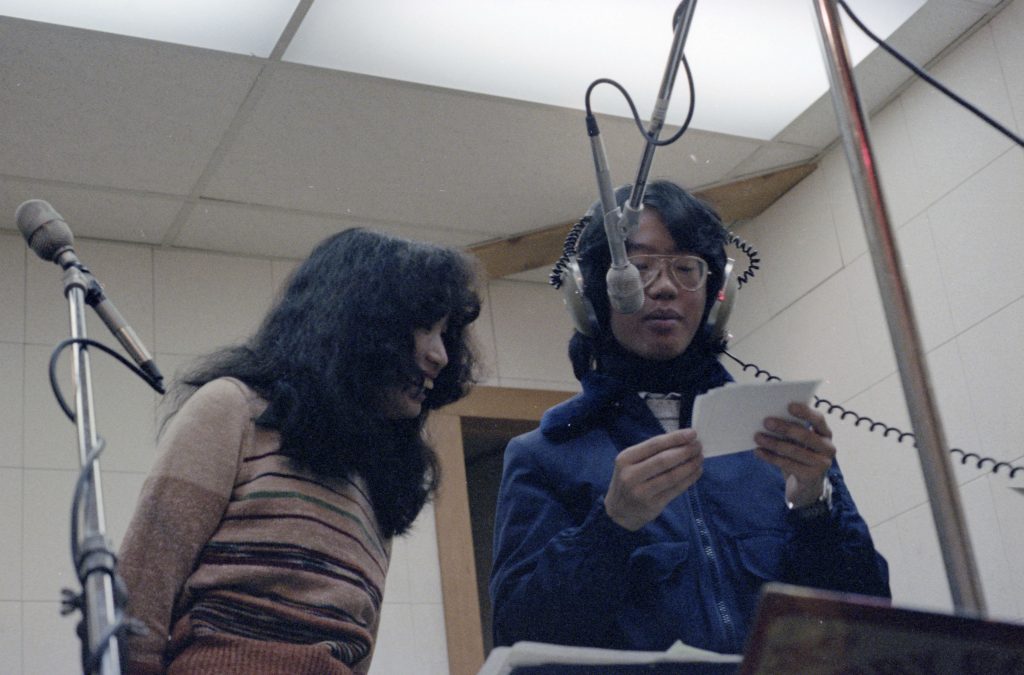 The Pender Guy Radio Collective fonds contains the full run of Pender Guy program recordings, as well as background research material used in making the program. Background research tapes contain documentation of events featuring Chinese and Asian-Canadian poetry, literature, and music; and interviews with community members and visiting Asian-Canadian and Asian-American writers and artists. Also included in the fonds are tapes with documentation of community meetings and conferences such as CASHRA (Canadian Association of Statutory Human Rights Agencies) and PAAC (Pacific and Asian Affairs Council).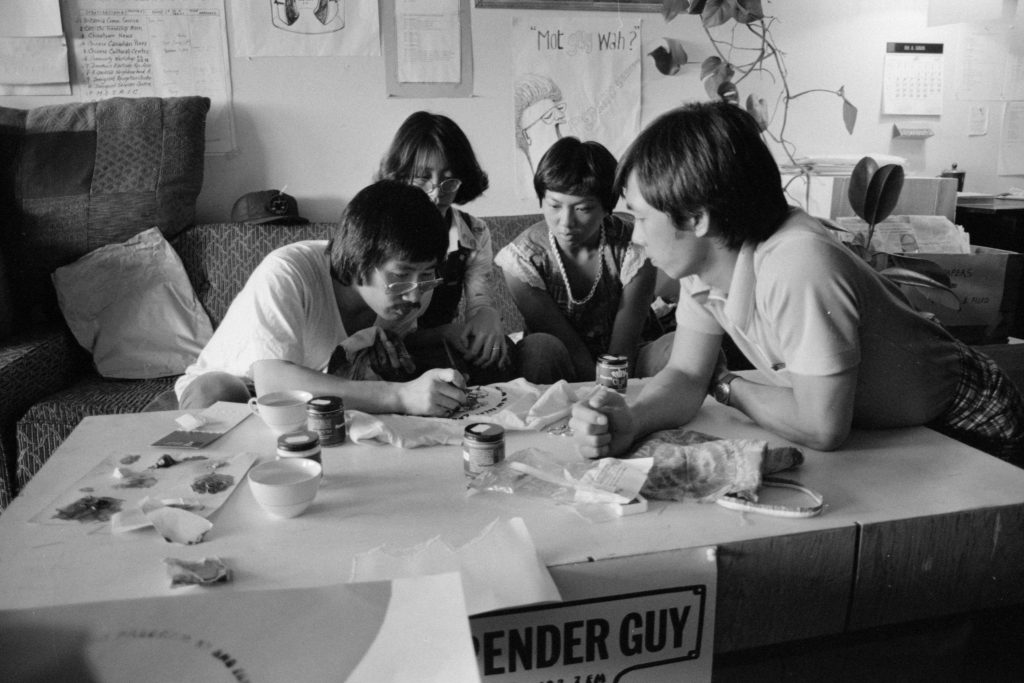 The show usually began with a very identifiable and fun theme song created by the Pender Guy Radio Collective. Have a listen!
These Pender Guy shows were created and recorded by a collective and broadcast through a co-op. This has resulted in many owners for each tape, some unknown. Therefore, reproduction and use of the Pender Guy audio recordings are allowed for fair dealing purposes. Further information may be available the Canadian Intellectual Property Office.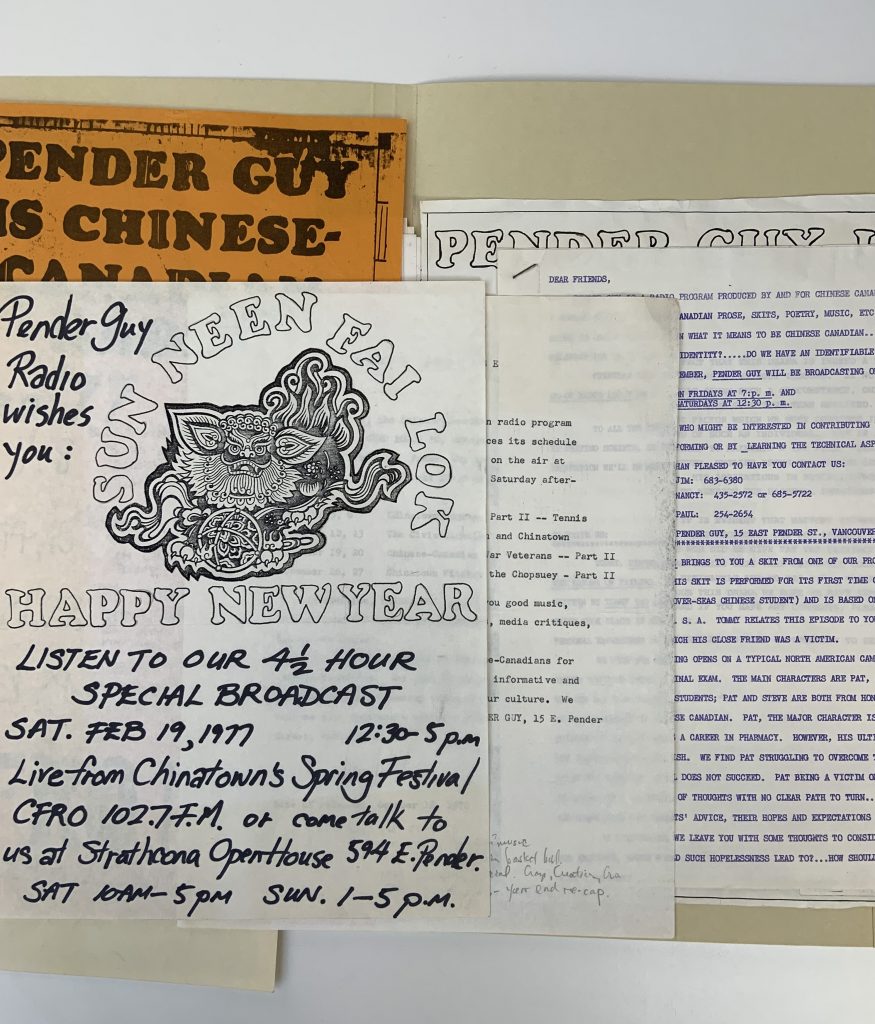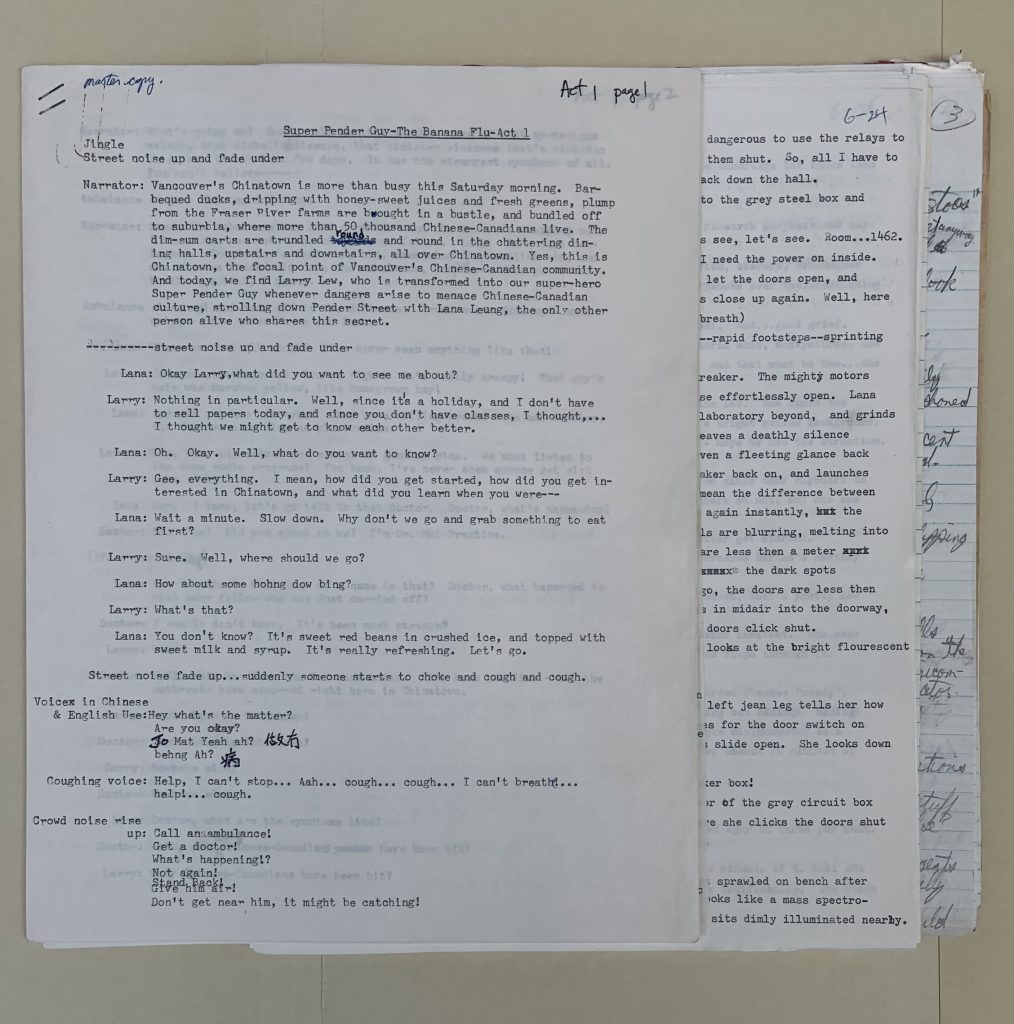 If you would like to know more about Pender Guy, you can find additional archival materials including scripts, posters, transcripts and publicity documents in the Paul Yee fonds. There are also Co-op Radio program guides that contain scheduling information and articles about Pender Guy in the Co-op Radio fonds.
**************************
Images, assembled by Kristy Waller, in the above theme song video are:
Image 1 – Pender Guy, 102.7 fm by and for Chinese Canadians poster, ca. 1980. Photo by Kristy Waller. Reference code: AM1523-S4-F189
Image 2 – Kathy Wong and Donald Yee at Pender Guy Radio office, 15 East Pender Street, 1977. Reference code: AM1523-S6-F11-: 2008-010.0269
Image 3 – Pender Guy radio program activities, ca. 1979. Reference code: AM1523-S6-F48-: 2008-010.2126
Image 4 – Pender Guy information booth at Habitat Chinatown Festival, June 1976. Reference code: AM1523-S6-F02-: 2008-010.0042