Nothing beats a good set of diaries for getting a flavour of how people lived in the past. In 2017 the Archives received the diaries of Henry Mole, a Vancouver settler in what is now Kerrisdale, who regularly chronicled his days from 1872 to 1914. There are 35 volumes, each averaging about 50 pages.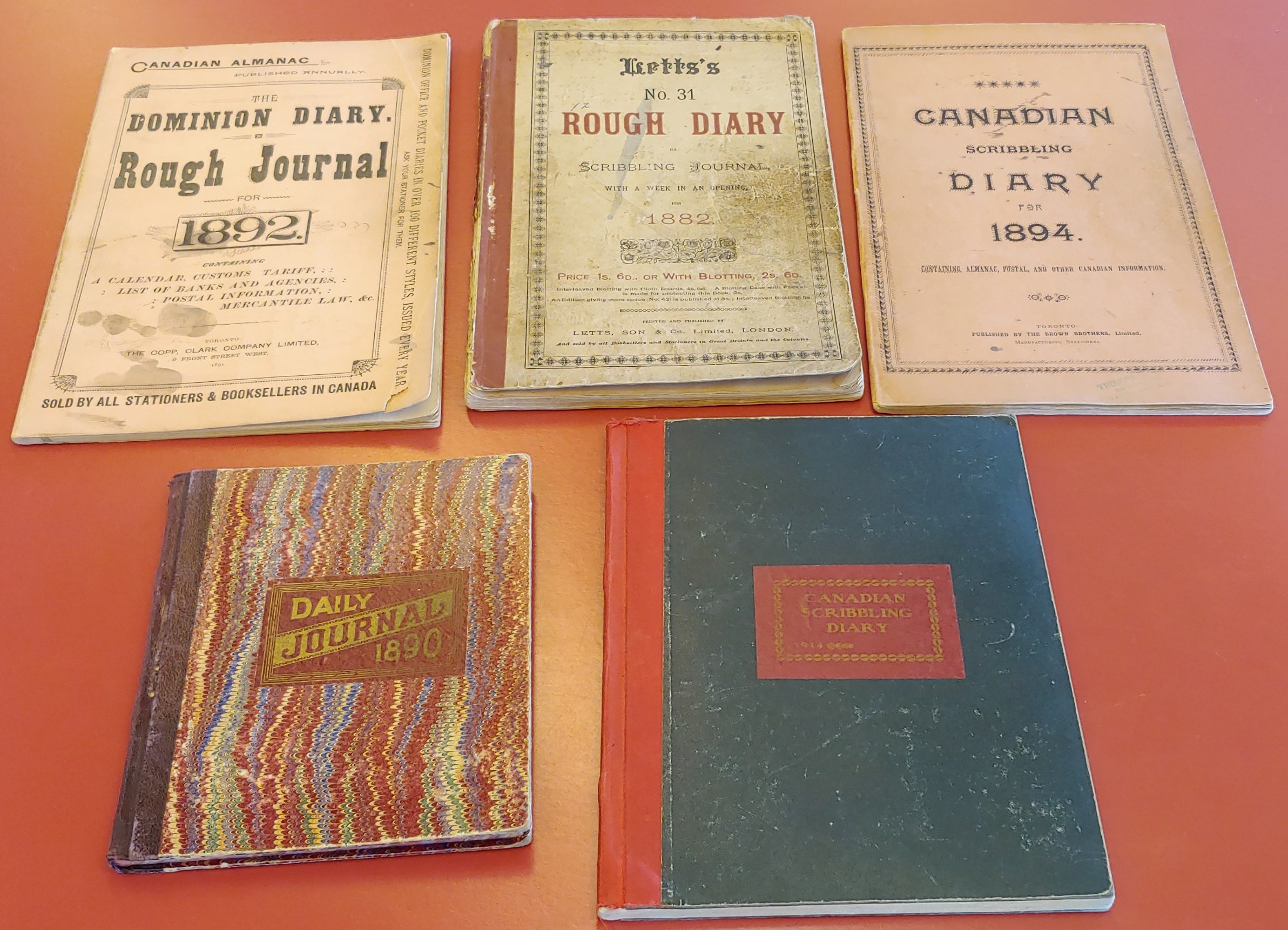 A selection of the Henry Mole diaries. Photo by Chak Yung
Mole, who lived from 1839 to 1923, was a successful farmer as well as, from 1894 to 1903, a councillor for the Municipality of South Vancouver. South Vancouver was established in 1892 and comprised all of current-day Vancouver south of 16th Avenue (up until 1908 when the Corporation of Point Grey was created south of 16th and west of Cambie). It amalgamated with the City of Vancouver in 1929.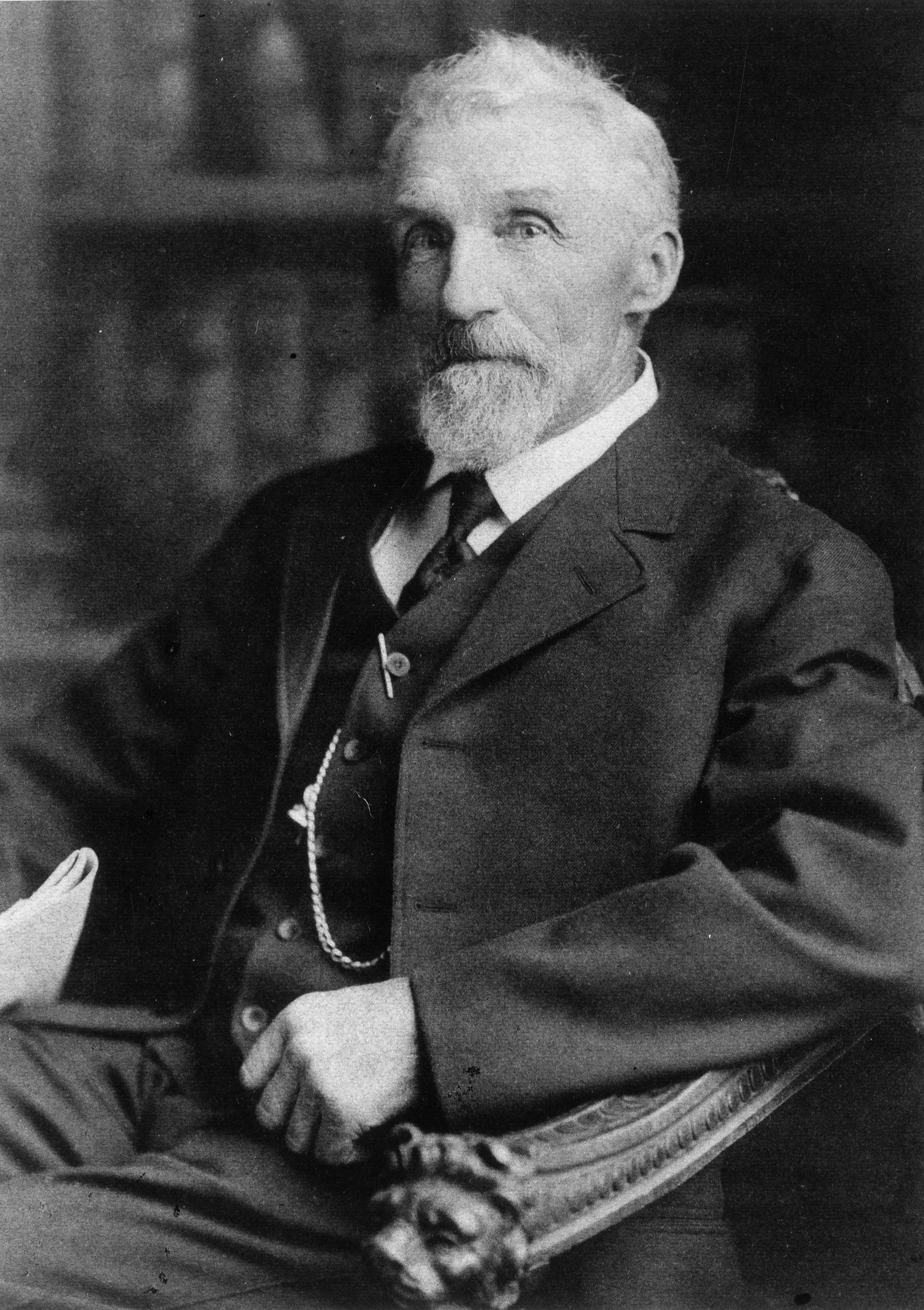 In 1855, the then-16-year-old Mole left his home county of Huntingdonshire, England and settled on Ontario's Niagara peninsula. After a few years, he decided to head for the gold fields out west. Arriving in Victoria in 1862 and then, shortly after, in New Westminster, he found the gold was almost gone. Instead of returning home, he decided to settle in Vancouver. He and a partner, E.J. Betts, pre-empted a piece of land and established a farm in North Arm, now the Kerrisdale area, and in doing so became one of the area's first settlers.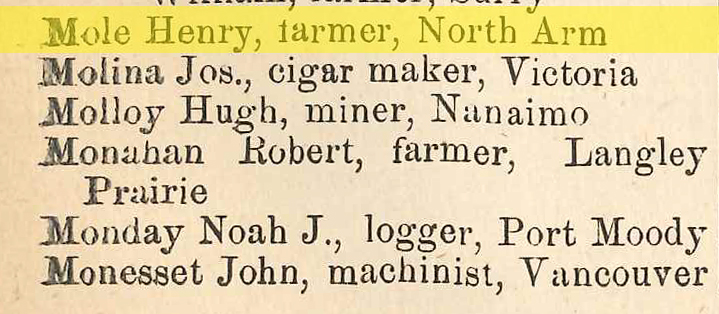 Mole's farmland and house were located between Blenheim Street and SW Marine Drive: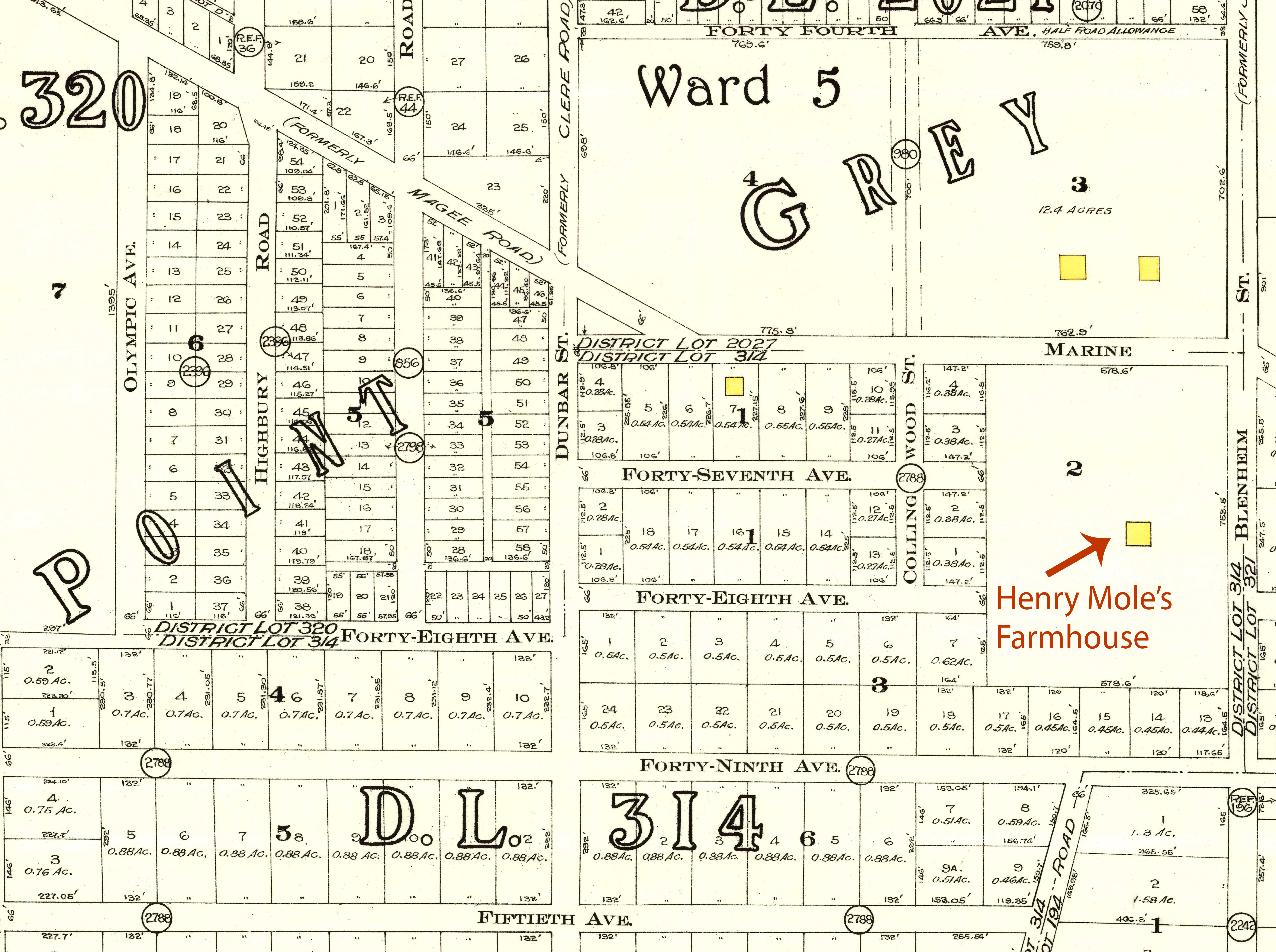 According to a later description by Mole's grandson, Henry F. Mole, the area in the 1860s was:
. . . nothing but sloughs and ridges . . . .There were no roads – only trails. The only way to travel was to walk – or go by boat up the Fraser River to New Westminster or around Point Grey to the False Creek area and Burrard Inlet. Buildings, fences, implements, bridges and flood gates were all made from lumber cut on farm.[1]
This difficult life was reflected in Mole's dairies. Each entry started with the weather (he was a farmer, after all), and then proceeded to the day's business. Entries for each day are quite brief, but nevertheless informative, and the diaries are easy to read thanks to Mole's quite beautiful and legible hand writing. Here is his first entry from his first diary, from 1872: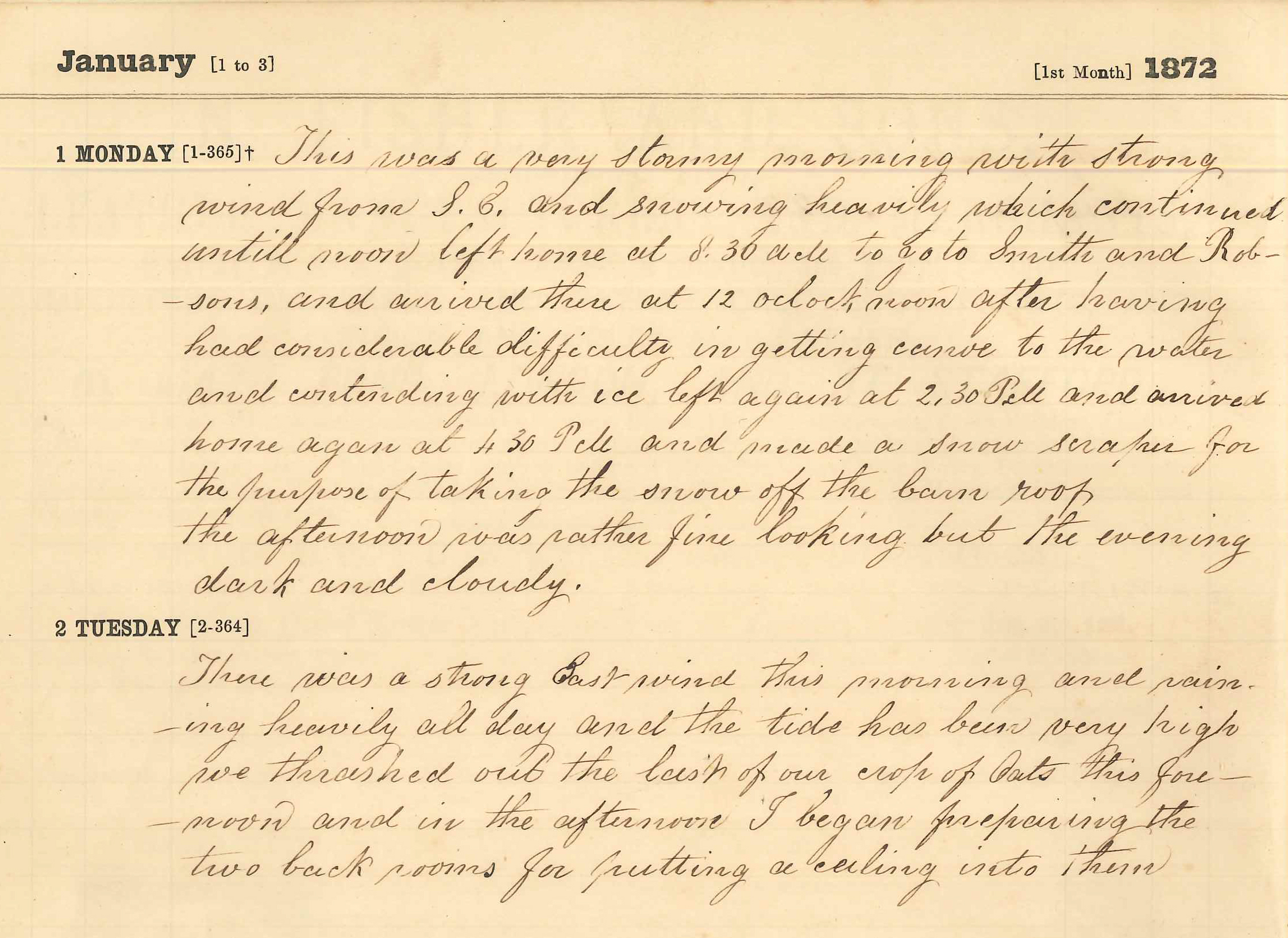 The entries clearly document how busy the life of a pioneer farmer was. Mole worked seven days a week and his daily routine included farm work, building and repairing dykes, rearing cattle and transporting beef, hay, butter and milk to different places in Vancouver and New Westminster by canoe. He began his work as early as 5 o'clock in the morning and was back home as late as 9 o'clock in the evening or, in some cases, 1 o'clock in the morning.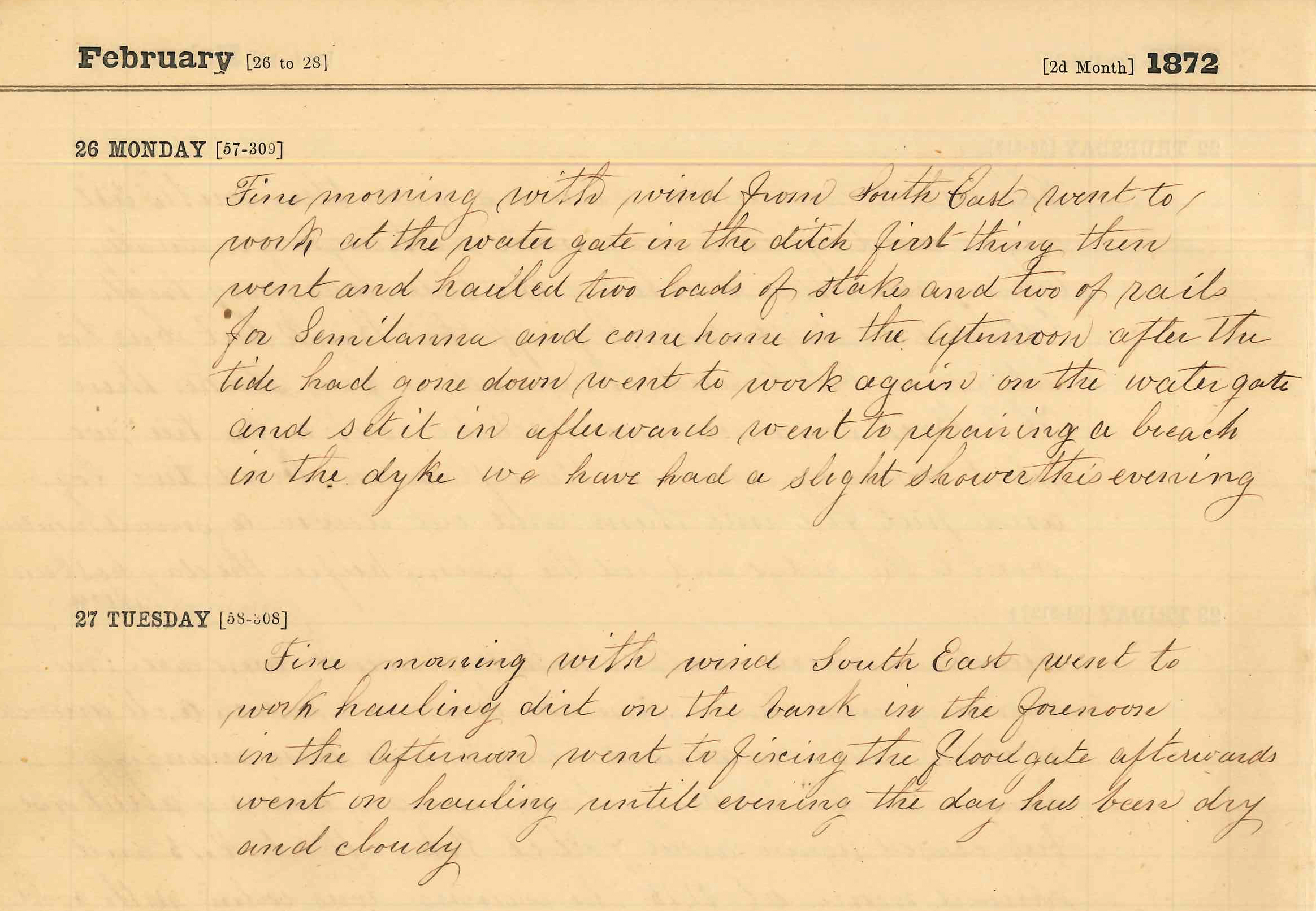 After years of hard work, Mole's farm began to flourish. Sales increased and farm products were sold further afield to the Vancouver Island area. In 1878, for example, a large order of 14,218 lbs. of hay and 3,985 lbs. of oats was sent to a client named Taylor in Nanaimo. Six cattle were also sold in 1878.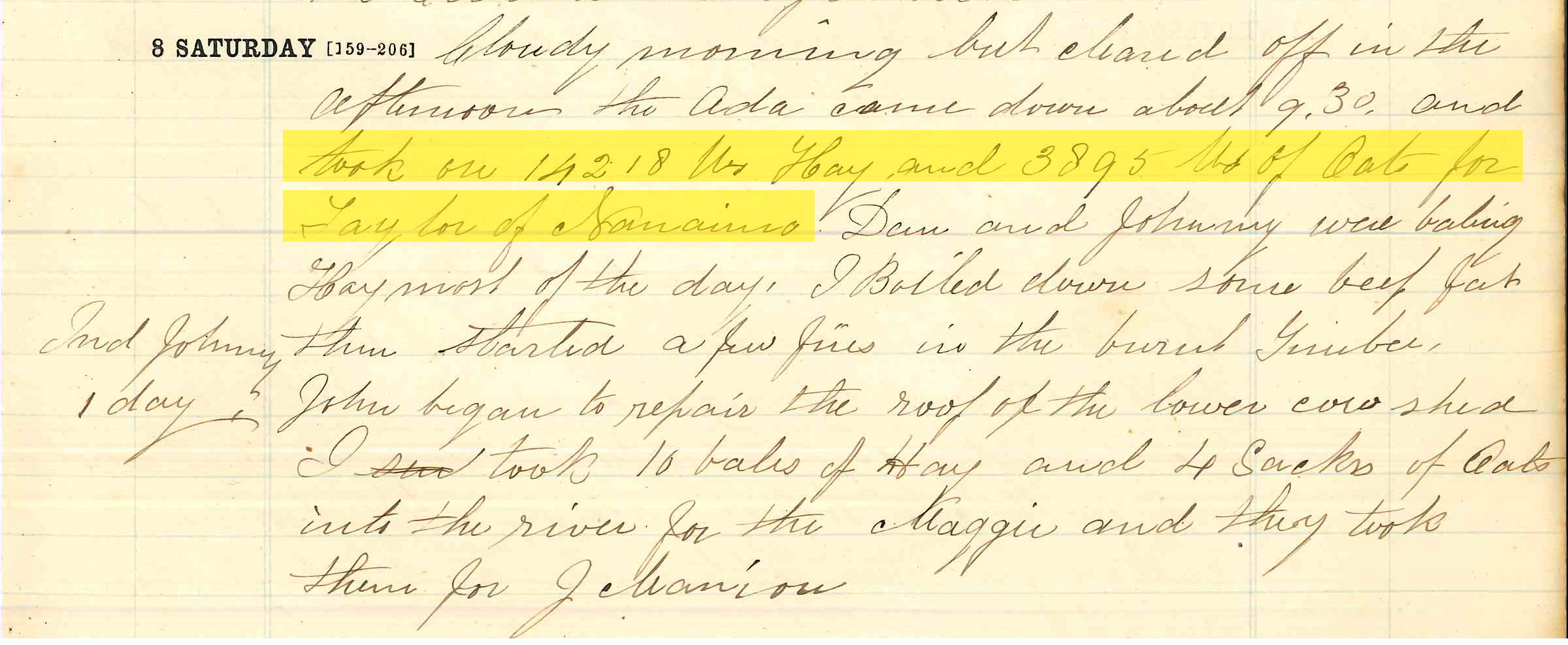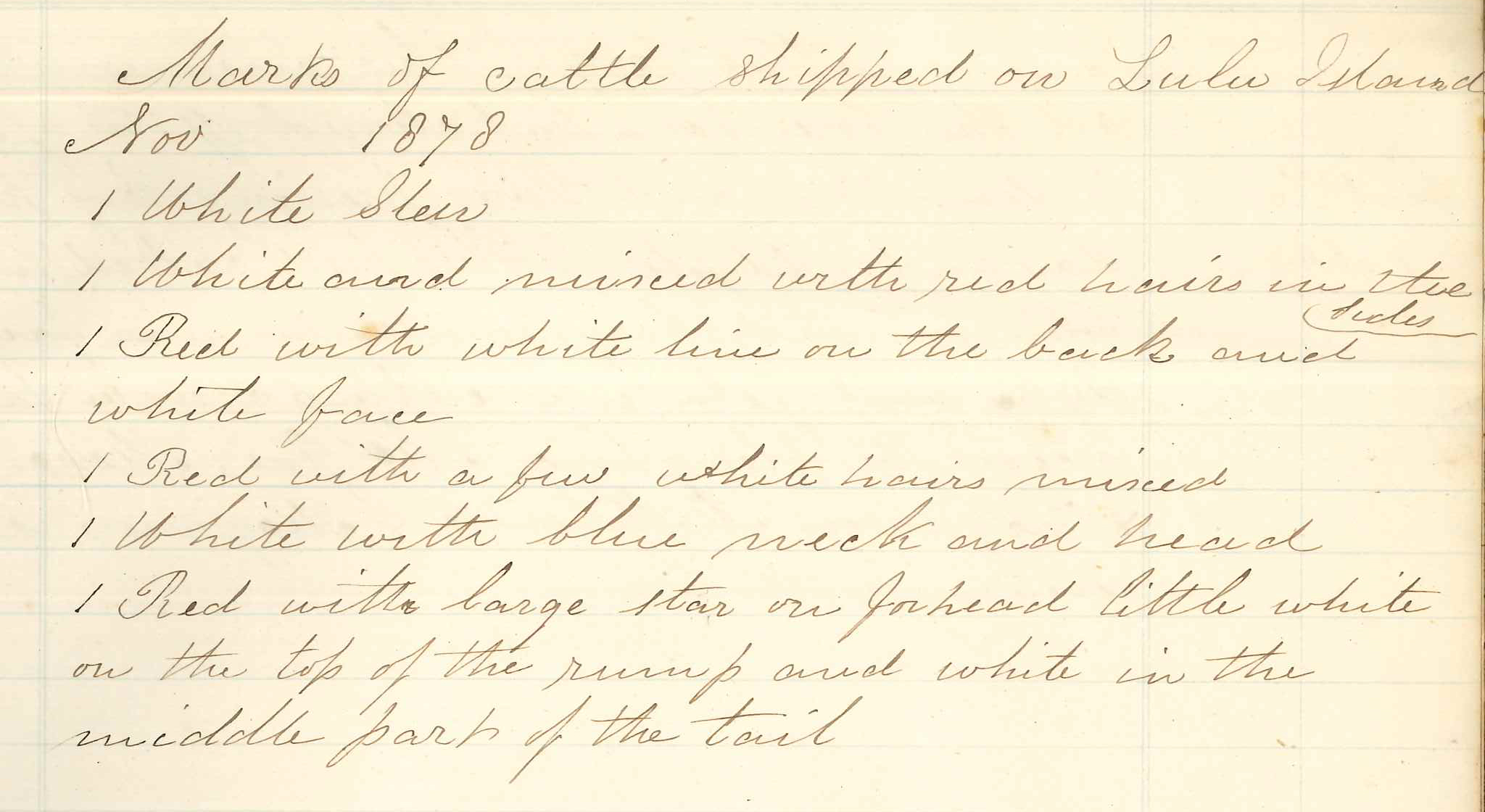 Although Mole wrote mainly about farm business in his diaries, he did mention some important personal events. On November 7, 1881 he noted his marriage to Elizabeth Ann Cornish: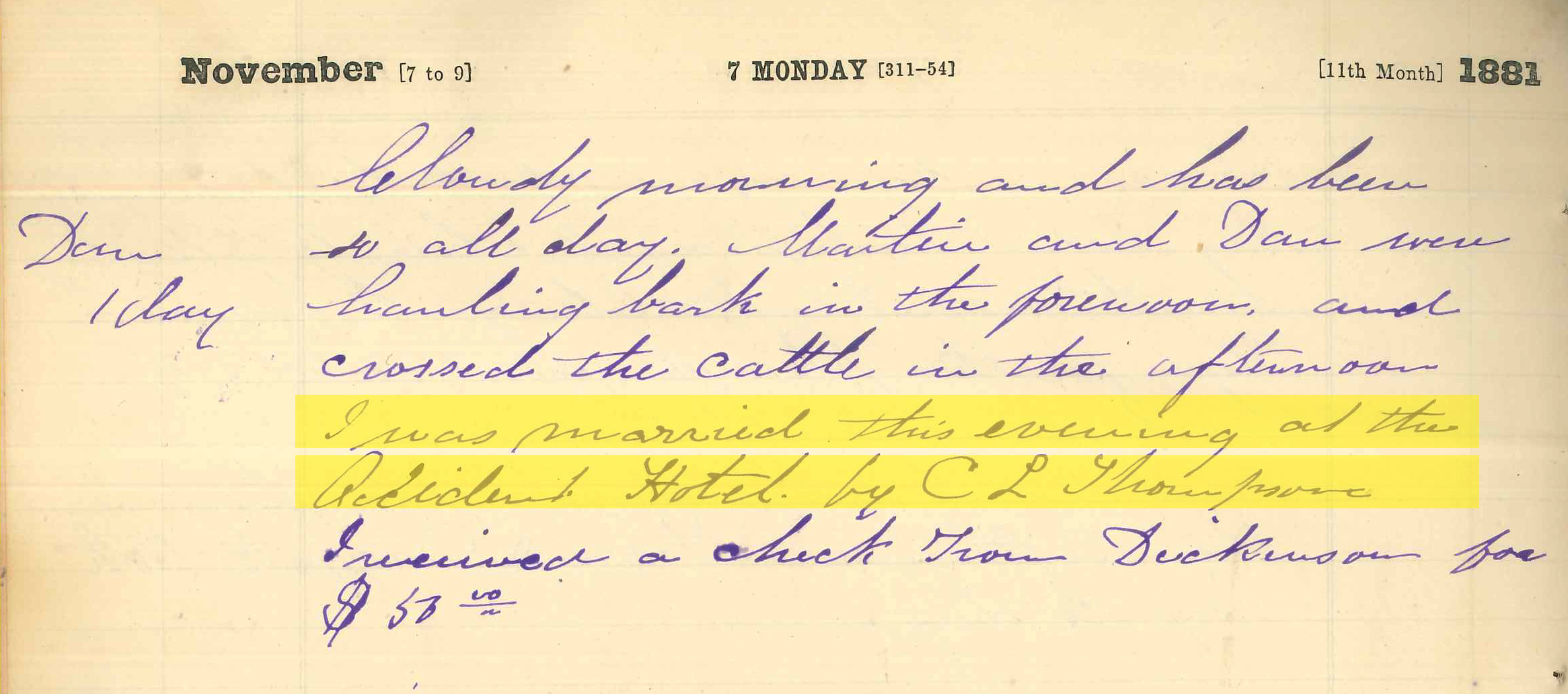 The family grew in 1882 with the birth of twins: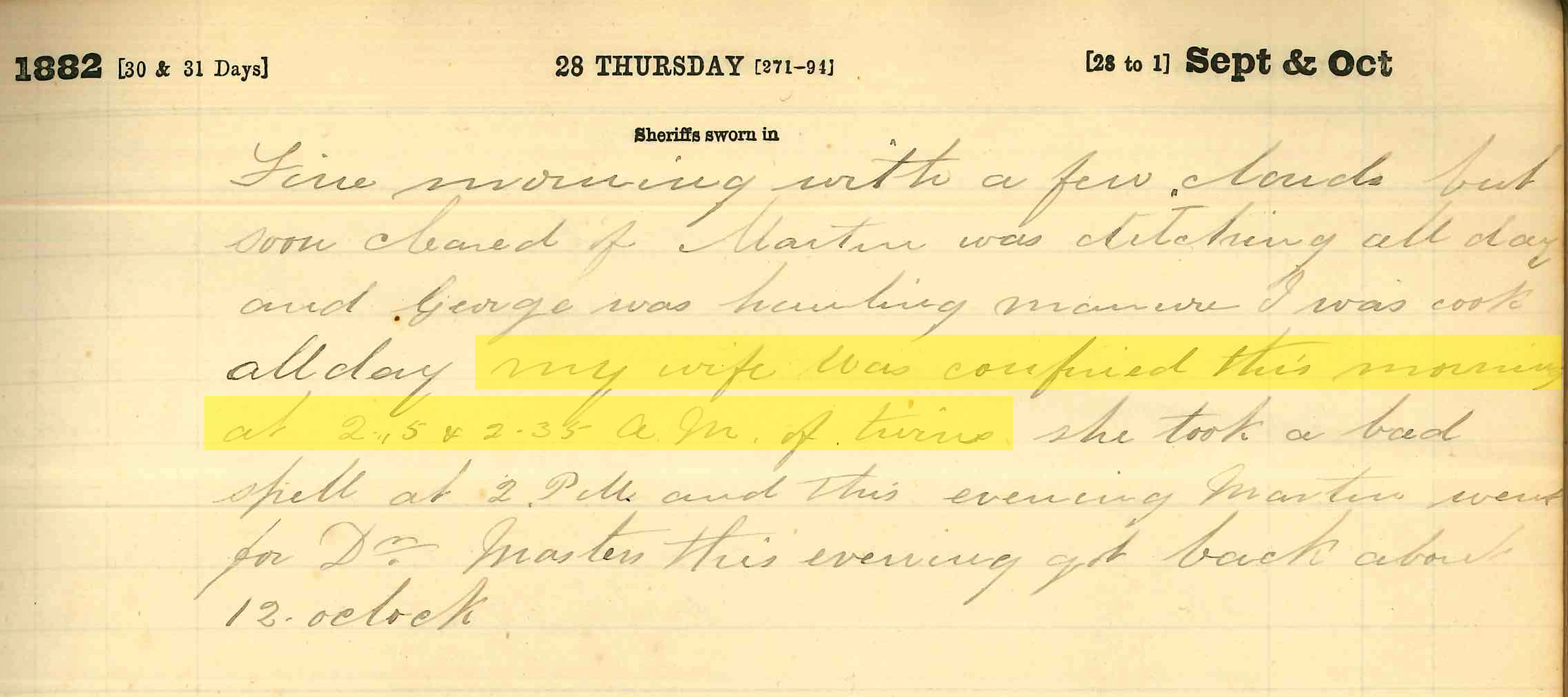 Mole was also involved in municipal affairs, and noted his election as a "Councilman" by acclamation in 1894:

Mole keeps writing right up to 1914, ever focused on the weather: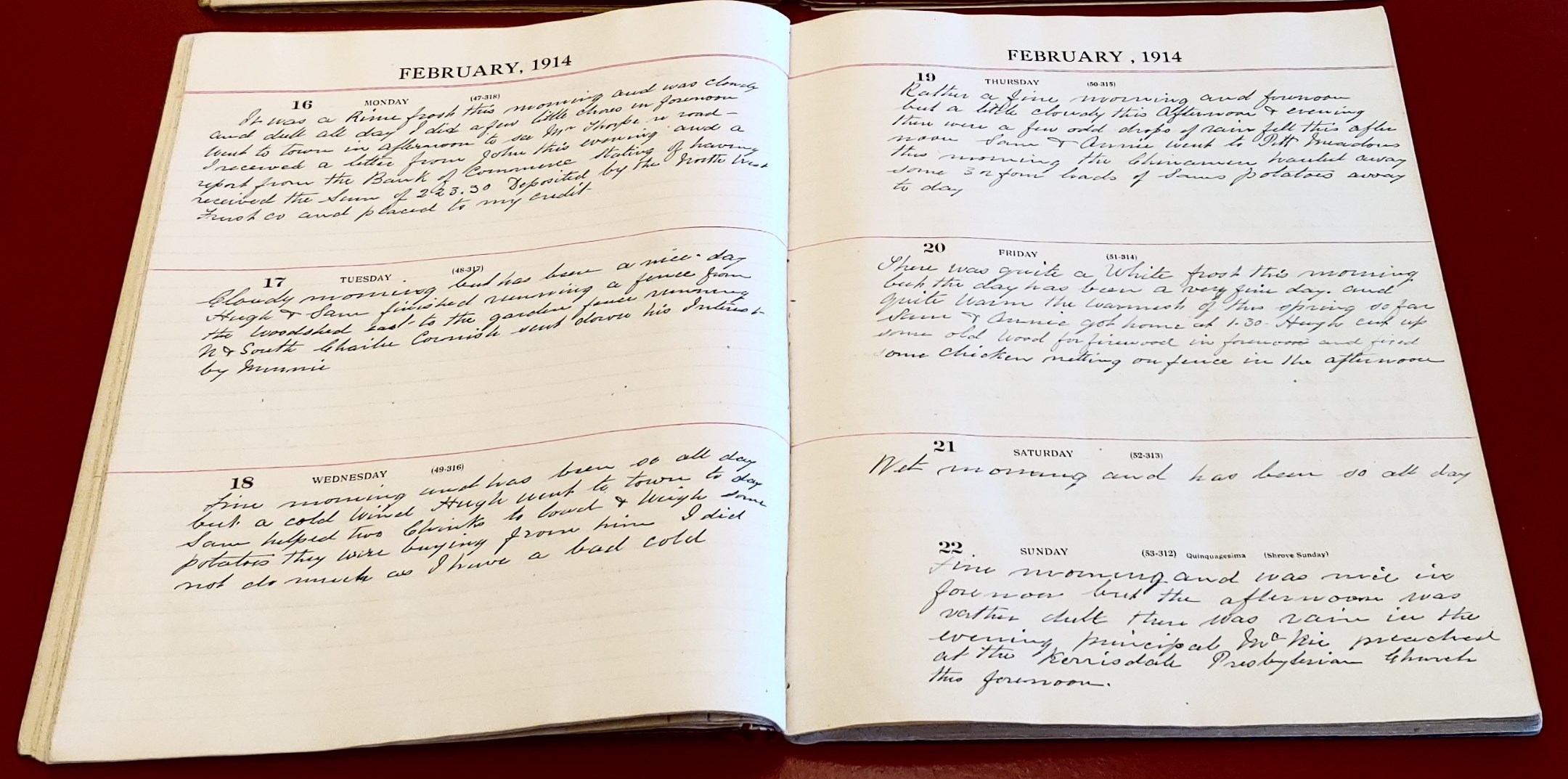 Henry Mole's diaries are an important addition to the Archives' holdings. Not many daily records of life in Vancouver from the perspective of an early settler exist, and Mole is remarkable in his dedication to the daily task of writing for over more than four decades.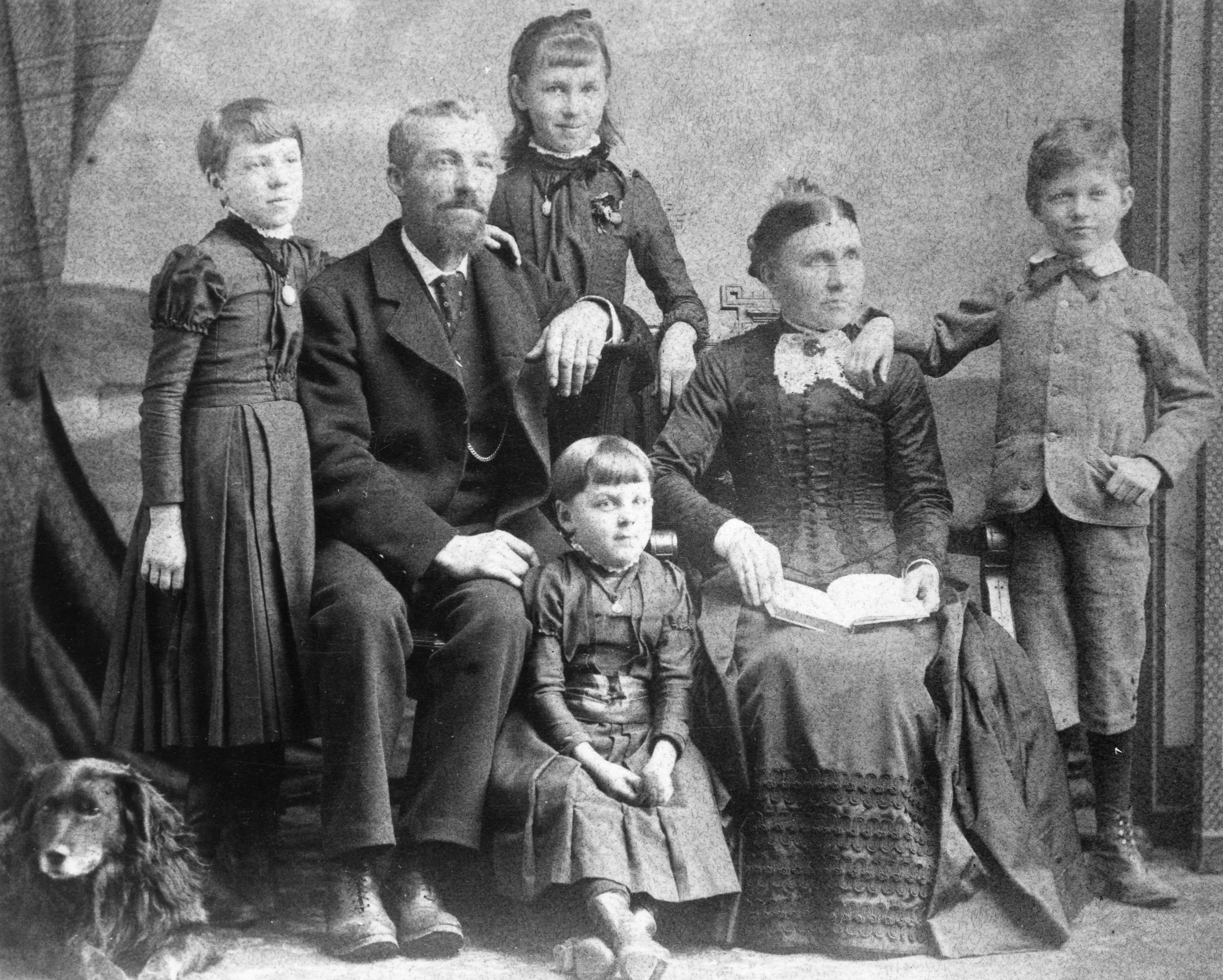 We invite you to come to the Archives and have a look through these diaries and re-live life in late 19th century south Vancouver.
[1] Peter S.N. Claydon and Valerie A. Melanson, ed., Vancouver Voters, 1886, (Richmond, BC: British Columbia Genealogical Society, 1994), 462.