On January 1st, the copyright expired for some of our holdings: they are now in the public domain in Canada. These materials may now be legally reproduced and used for any purpose. Here's a quick look at some of the images, maps, films and documentary art that have become easier to re-use.
We have documentary art, including some cartoons, relating to the social, political, cultural and artistic history of Vancouver. This one is a pen-and-ink drawing about a perpetual problem for small boats exploring the coast.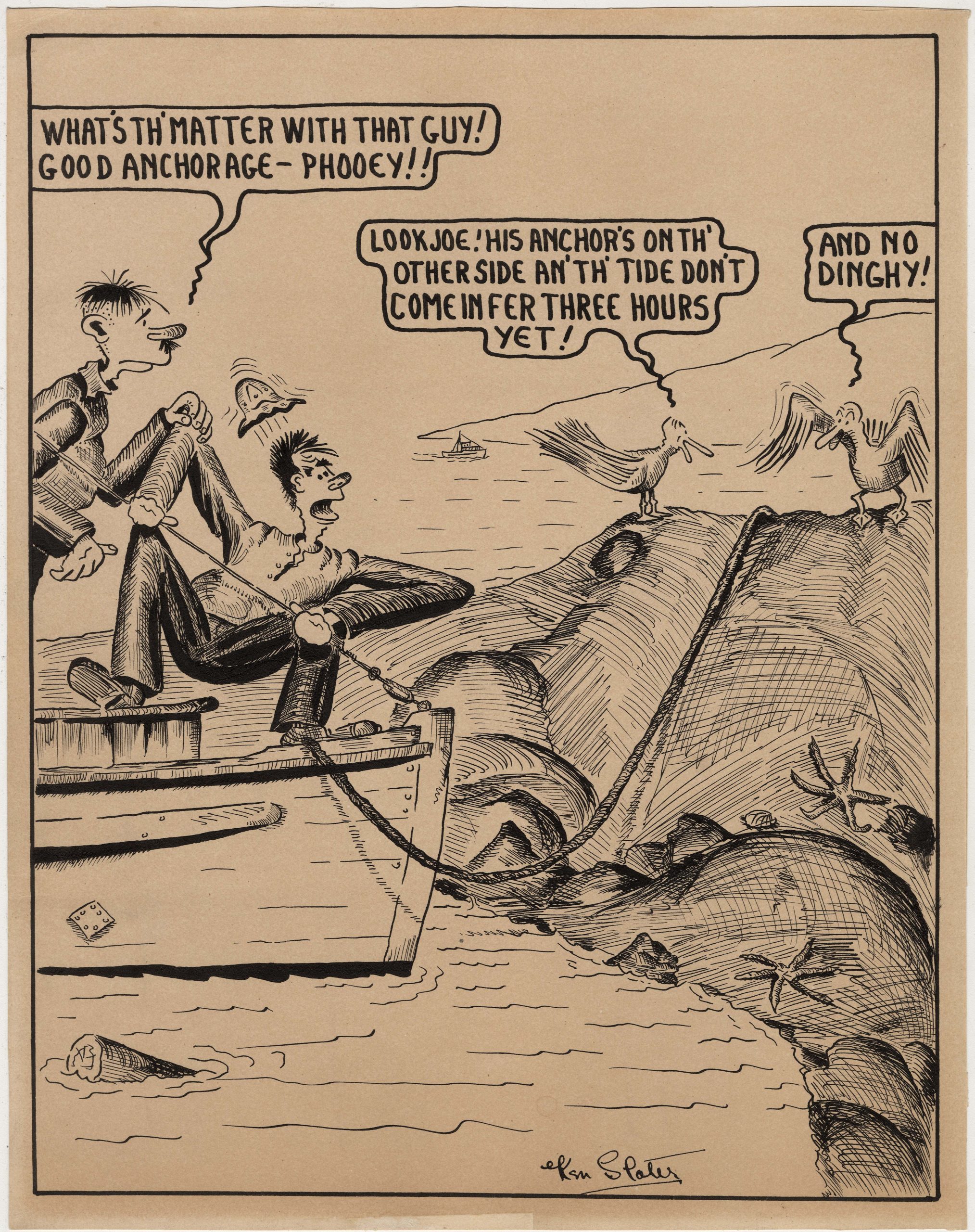 Major Matthews, the first City Archivist, created this illustration of what he believed happened during the Great Vancouver Fire of June, 1886. It was printed from a sketch he made. Since the City of Vancouver owned Major Matthews' copyright, we've made his works freely available for years. He died in 1970, however, so the works he created (as opposed to the records he collected) entered public domain this year, 50 years after his death.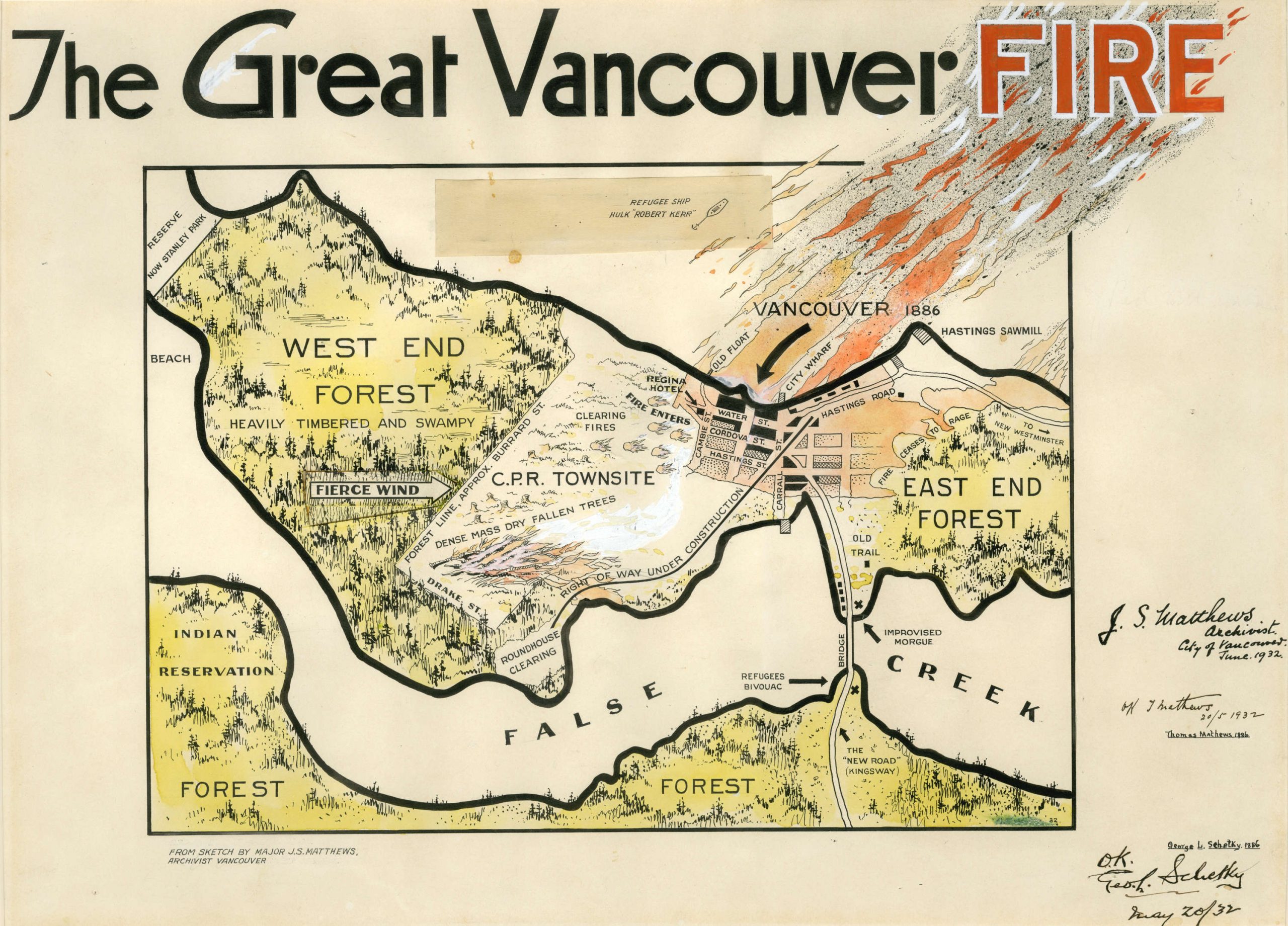 This is a map of a military grant given to Corporal W.H. Rowling, R.E. in South Vancouver. It has a lot of interesting detail about the topography, roads, buildings and plantings. It was also created by Major Matthews.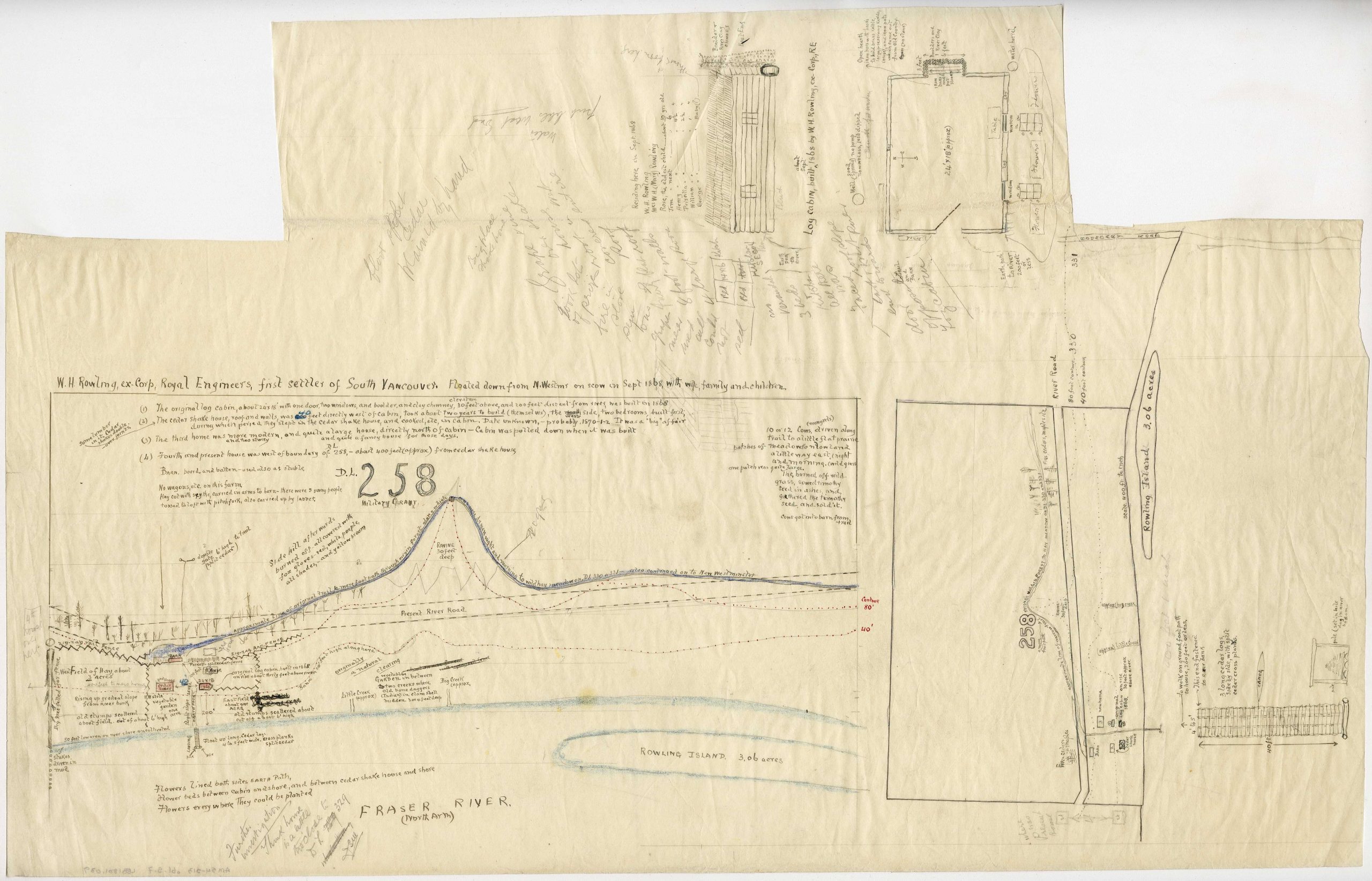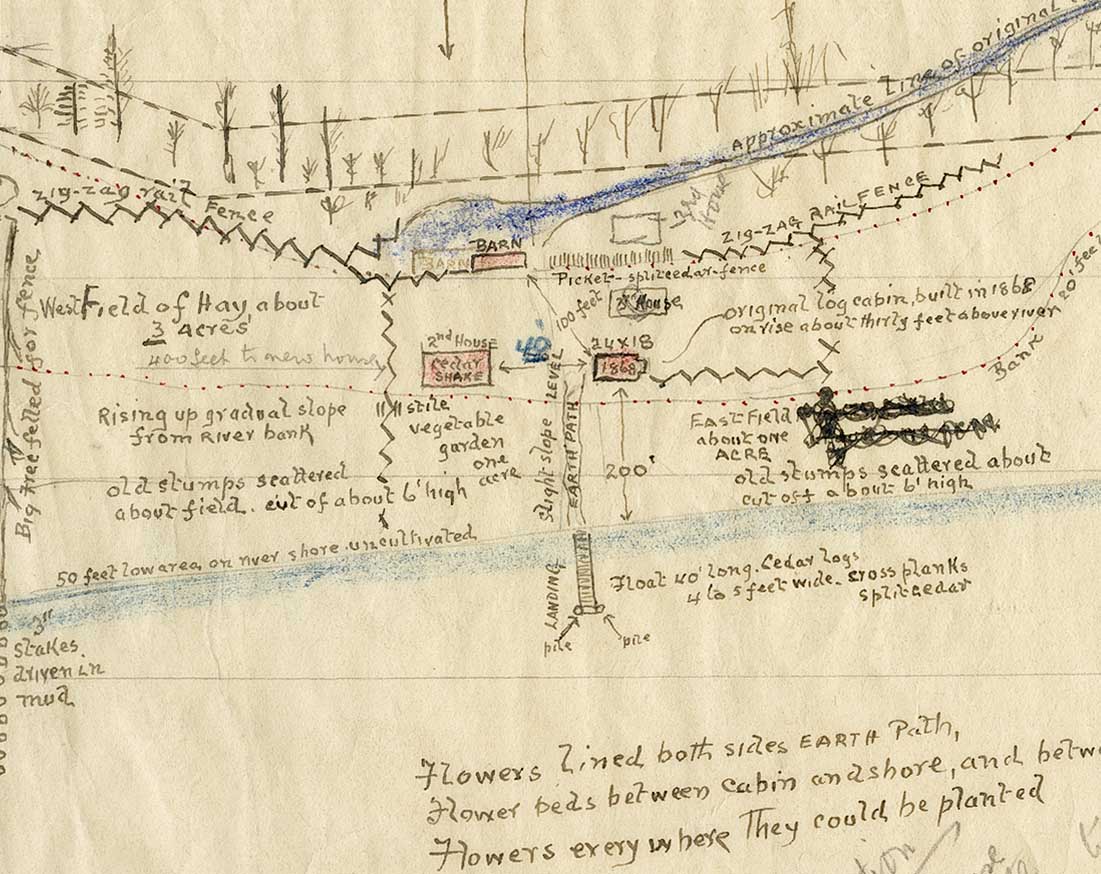 The Centennial Fountain was installed in 1966 to commemorate Mainland British Columbia and Vancouver Island uniting in 1866. It was removed in 2014. Our postcards are shown with both the front and back in the same image.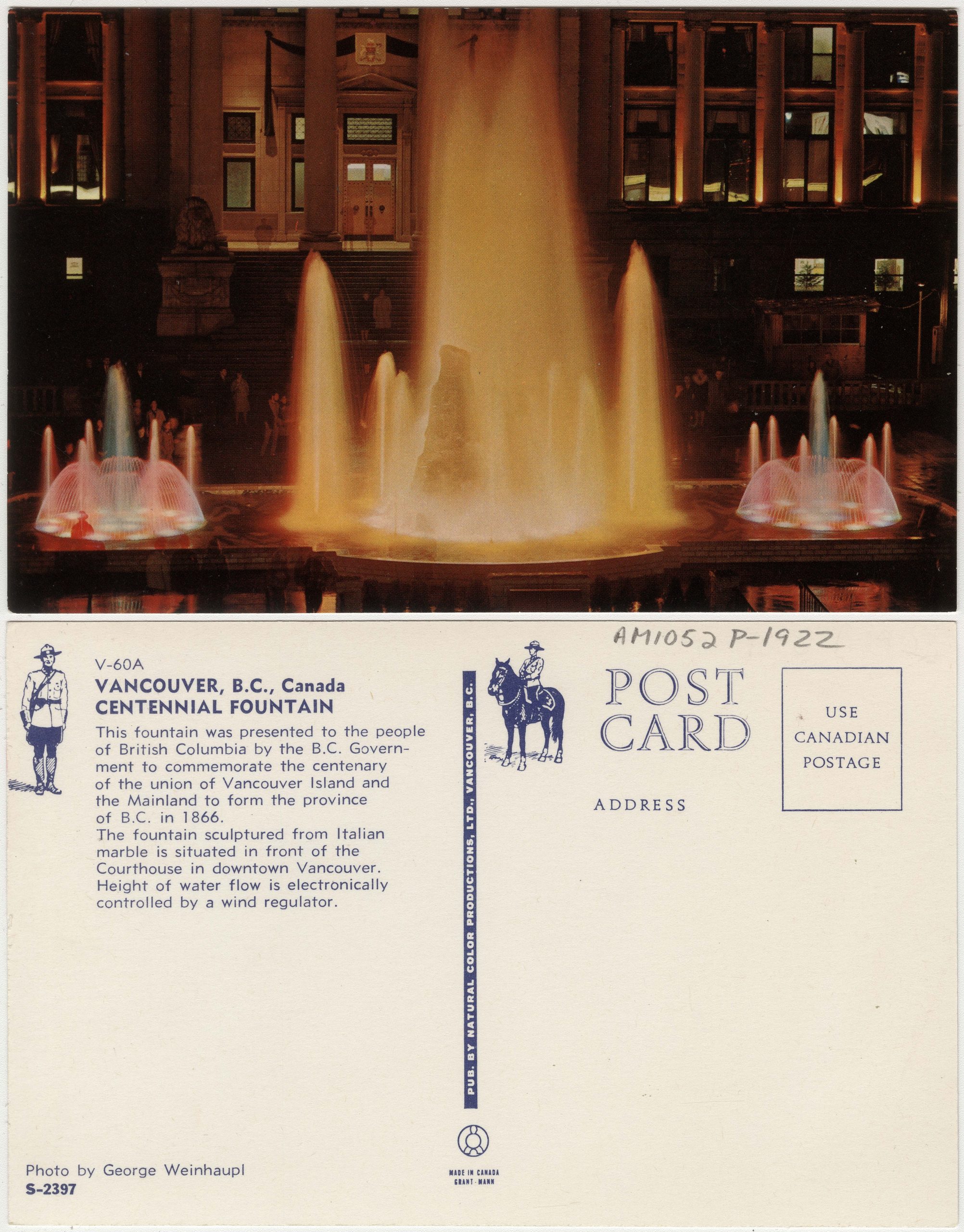 Every year images from the Pacific National Exhibition fonds enter the public domain. This PNE image shows the way to the "Wonderful World of Art" Art Show in 1970.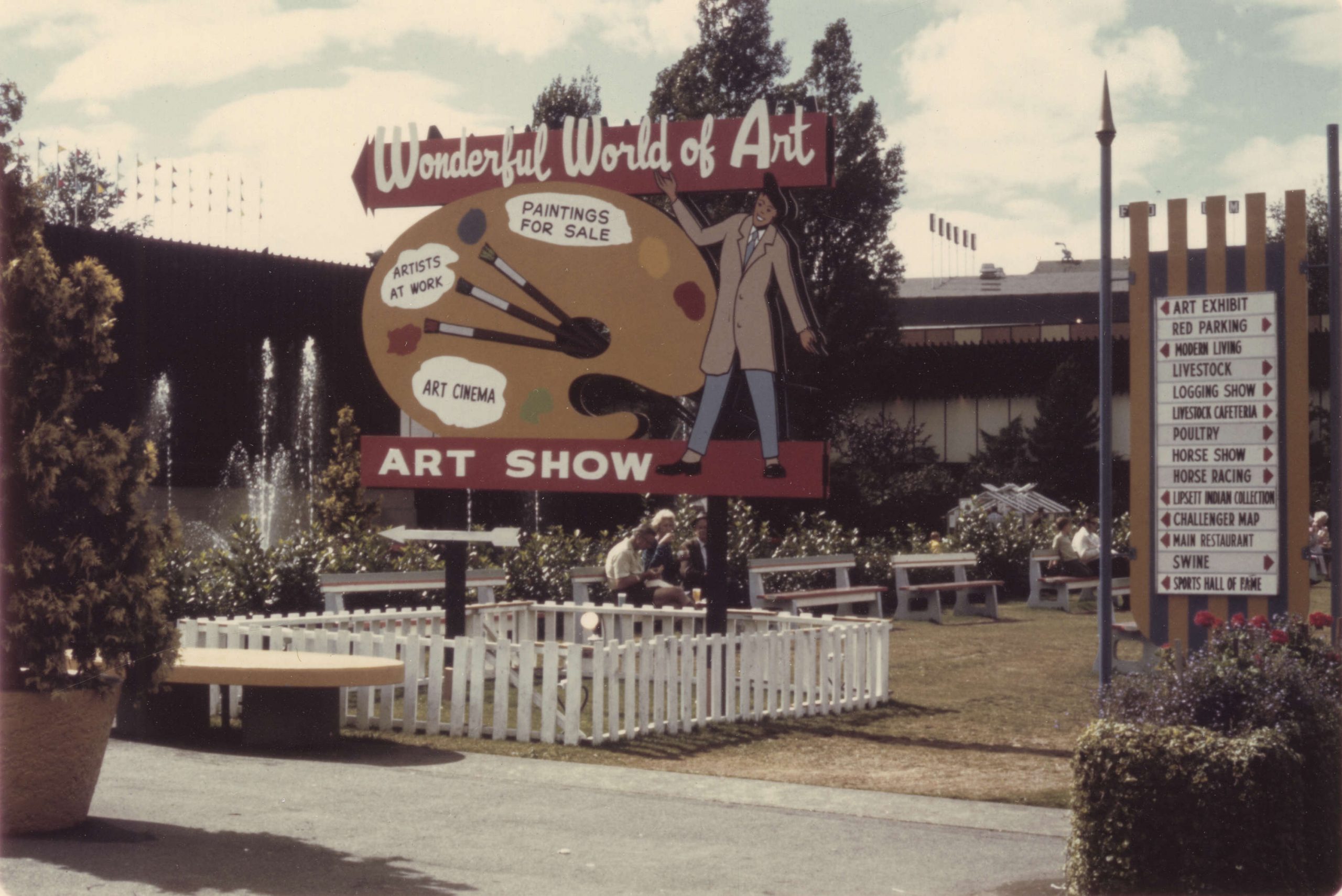 This is one of six films that are part of the Sweeney Cooperage Ltd. fonds. The rest of the fonds contains an audio tape, architectural drawings, a few photographs and some business records.
KING-TV Film, S.C.L. Seattle. Sweeney Cooperage Ltd. barrel manufacturing. Reference code: AM1033-: 2013-015.2
This is just a small selection of the items which have recently come into the public domain.