The Tales of the Cocktail tour is back in Vancouver for its second year. We found a few archival images that illustrate Vancouver's cocktail history.
Cocktails in some form have been served in Vancouver since the very early days. Sam Brighouse, one of the Three Greenhorns, is in the "Stanley Park Hotel" bar below. We can't tell what they are serving, but the price of "2 bits" is attractive. (This photo was staged as a joke).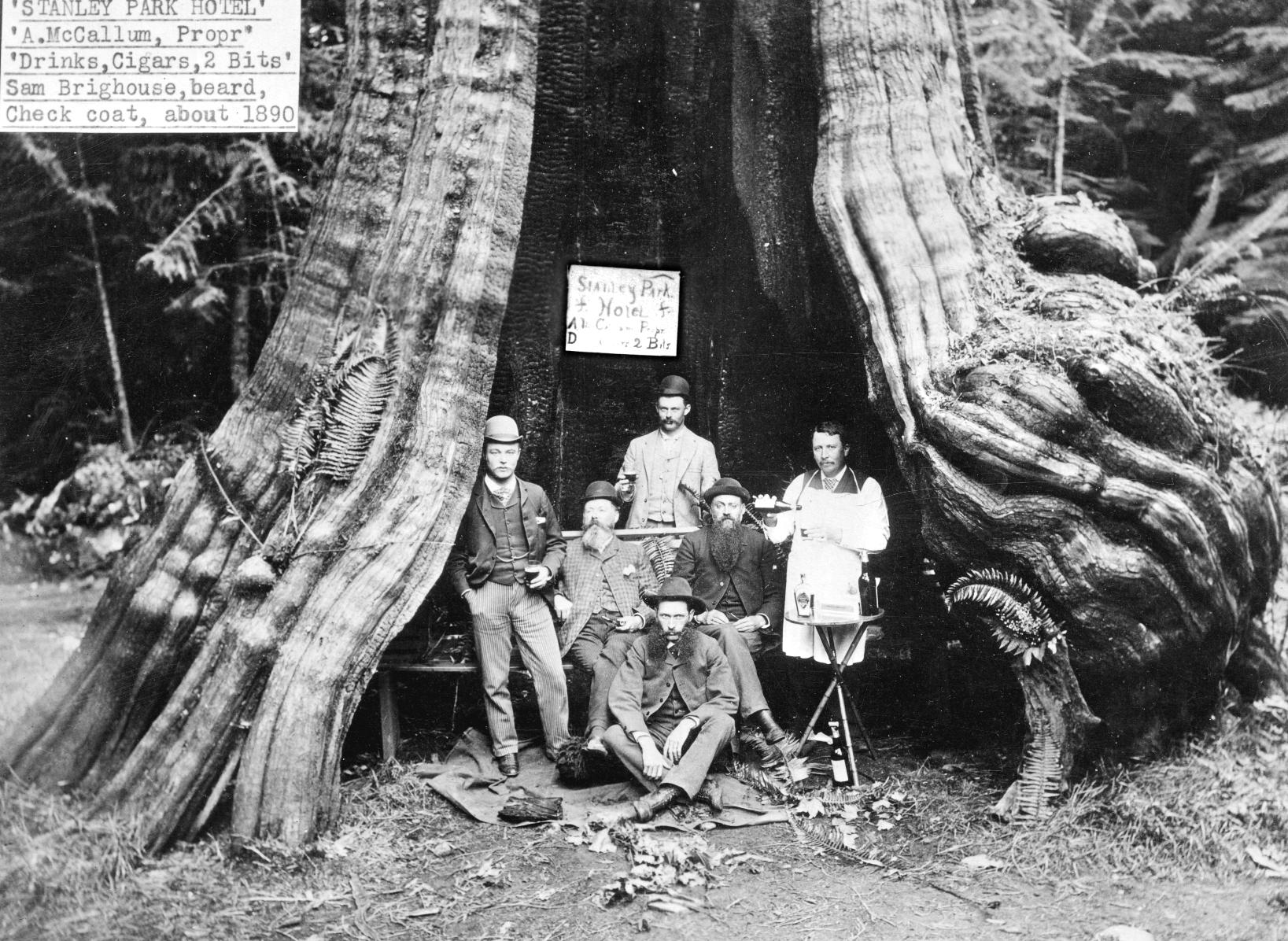 The Balmoral Bar looks better stocked than the Hollow Tree.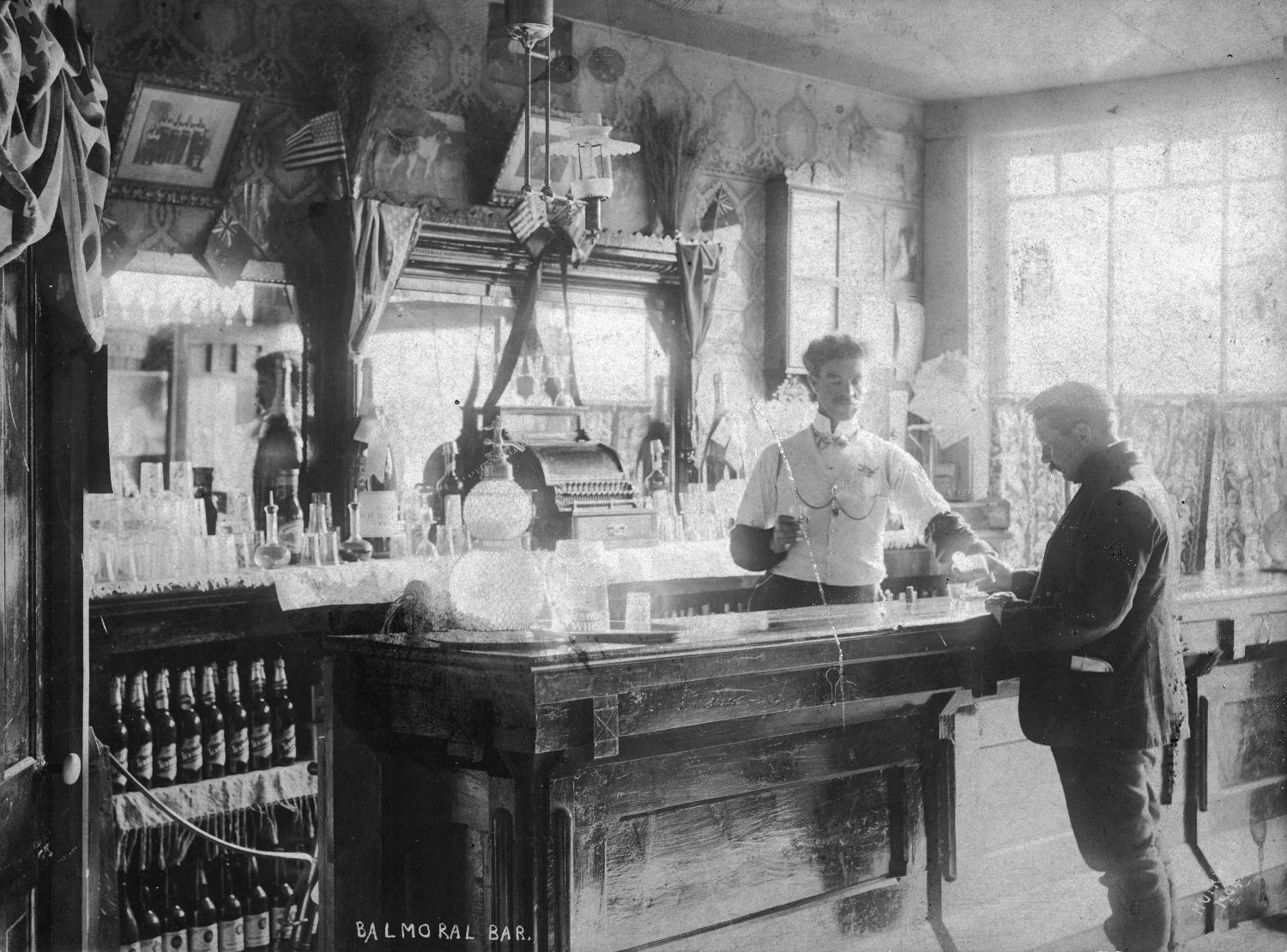 Perhaps they are serving a pre-mixed Manhattan from Vancouver bottler Nesbit Johnson.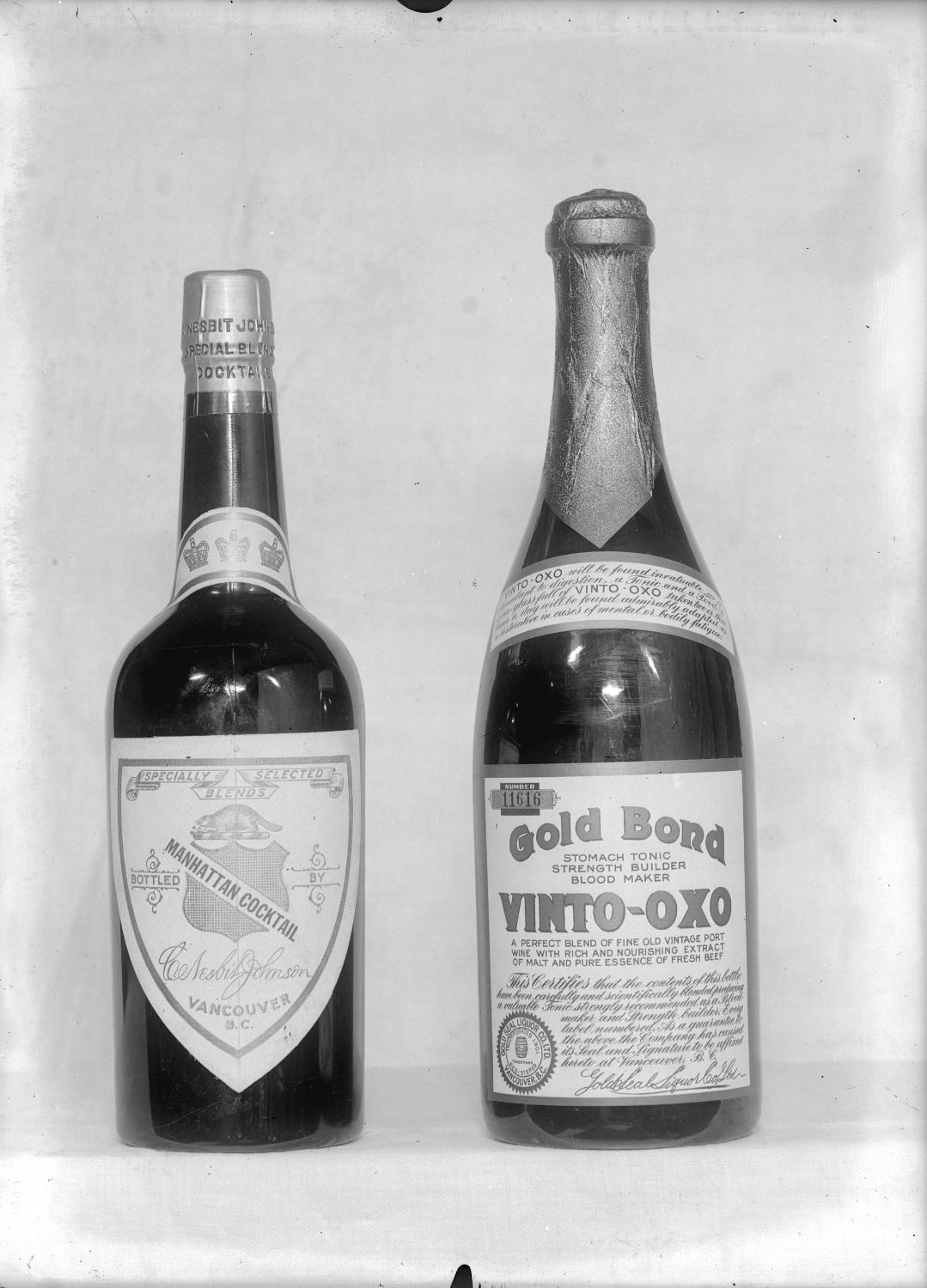 Or three-star brandy "bottled, labeled and capsuled" by the Gold Seal Liquor Company.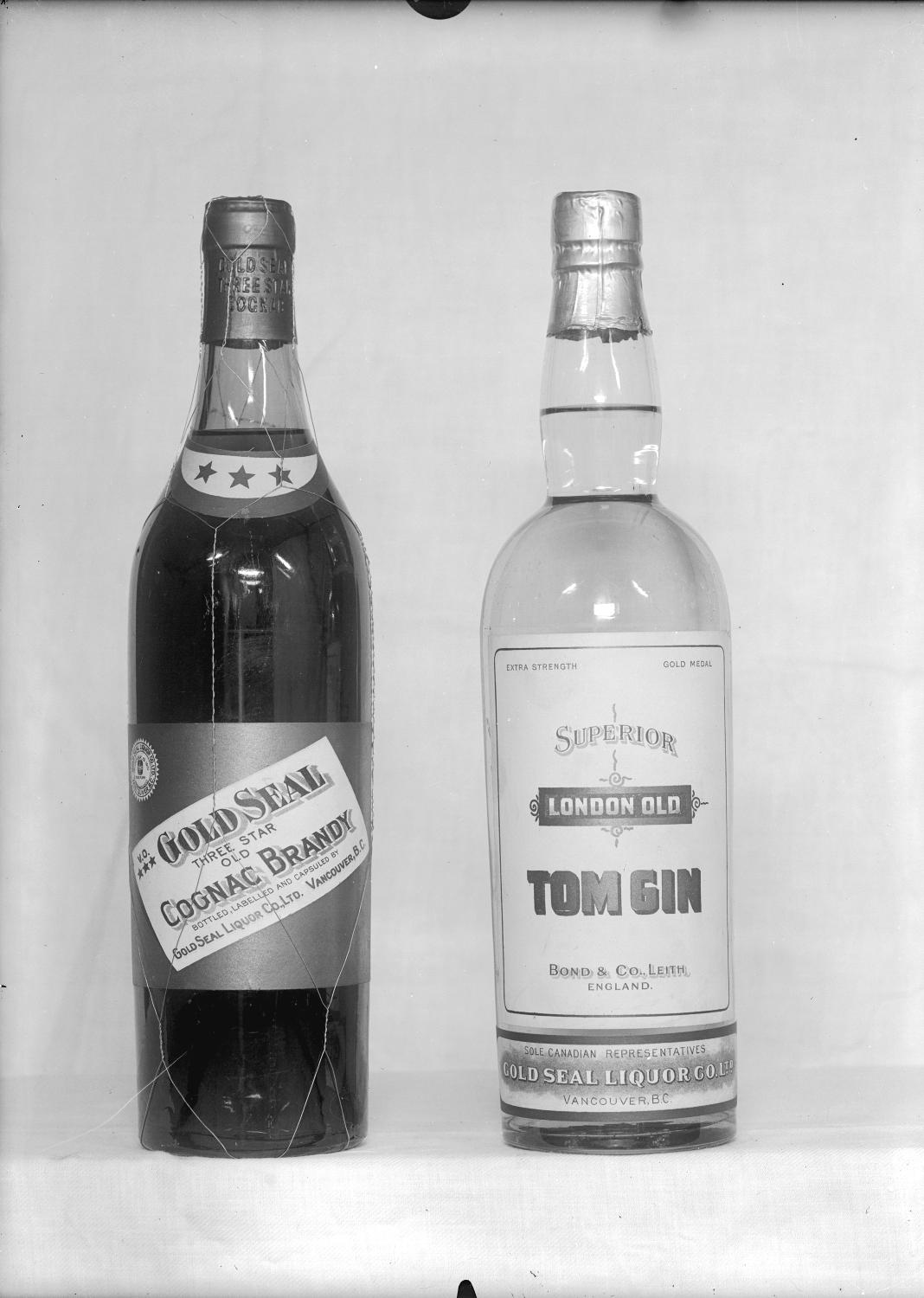 Or the St Elmo Port, "best of all native wines", from Niagara Falls, Canada vineyard.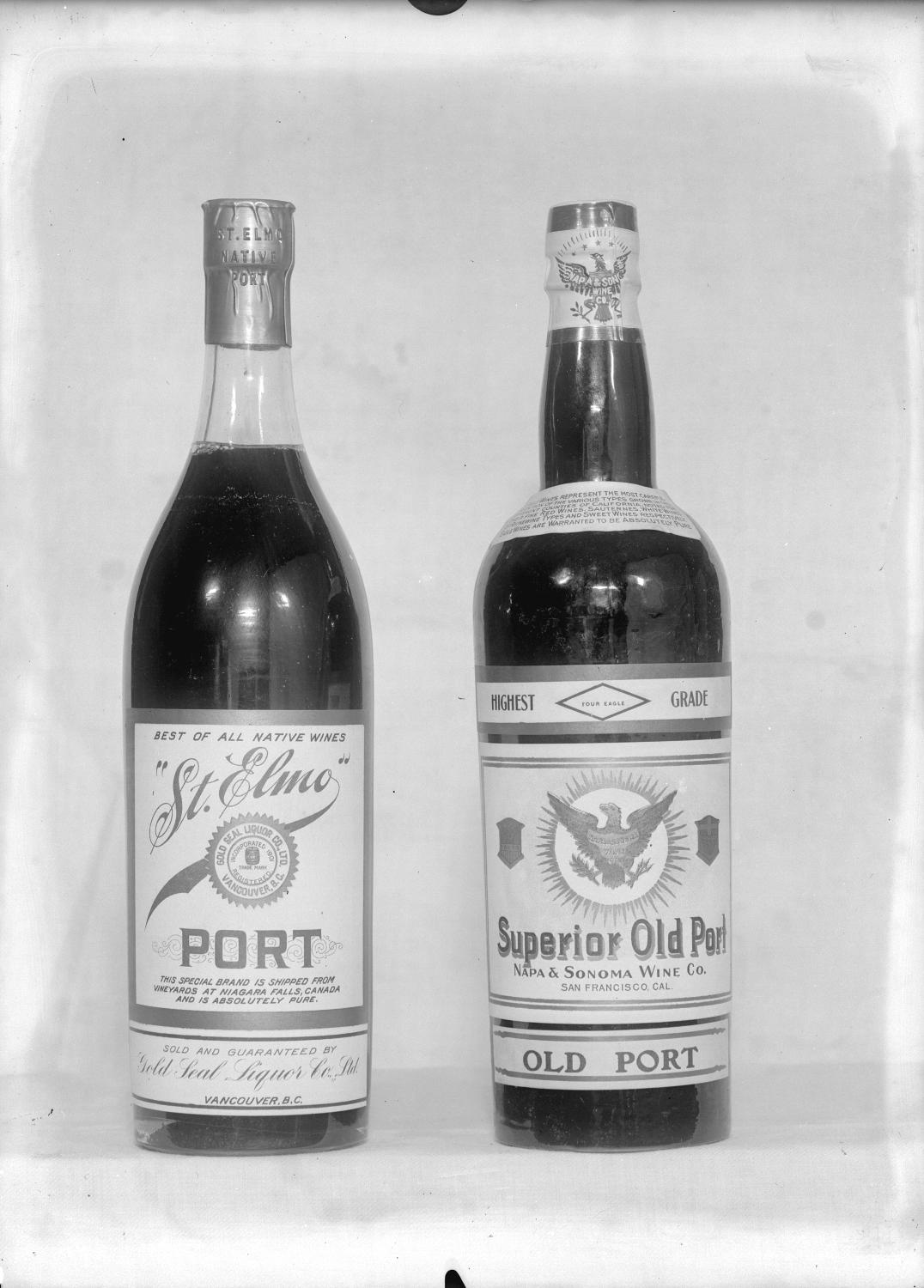 From the Hamber family fonds, these drink recipes were to be used on Eric Hamber's ship, Vencedor, at some time between 1932 and 1942. Guests on the Vencedor included everyone from friends and sea cadets to British royalty. Eric W. Hamber was, among many other things, a commodore of the Royal Vancouver Yacht Club (1931-36) and he held the trophy for having the most hospitable ship. Could these recipes be part of the reason for that honour?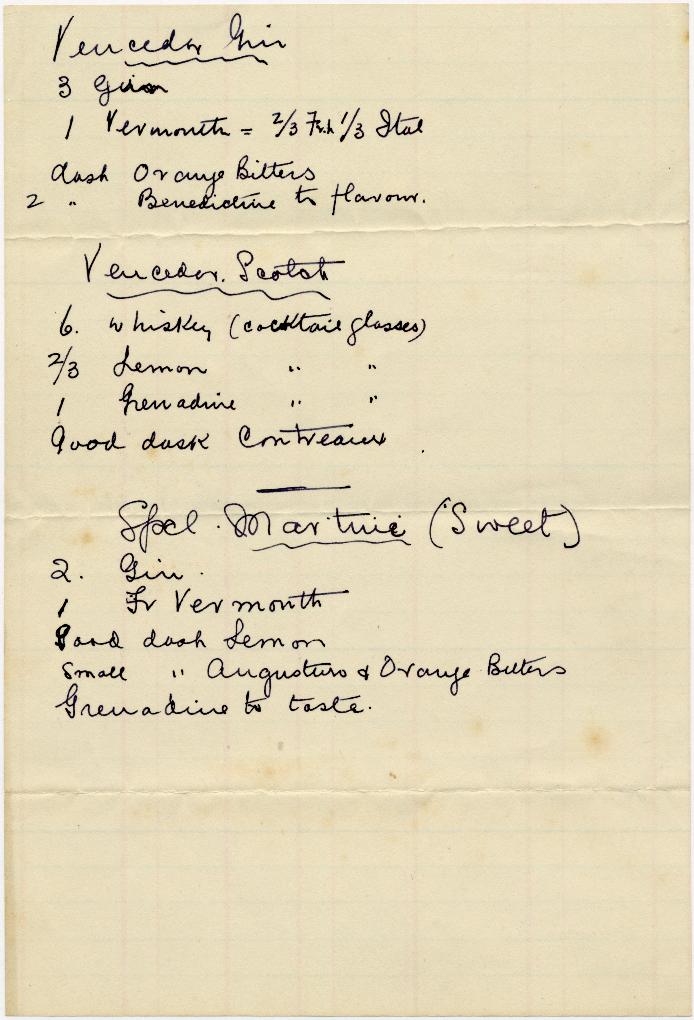 Feel inspired to try these recipes? Let us know what you think.
The Waldorf Hotel is the site of several Tales of the Cocktail events this year and it has been influential in Vancouver's cocktail culture since 1955, when it was remodeled to adopt a tiki theme. We have a small flickr set showing the Waldorf interiors after this transformation.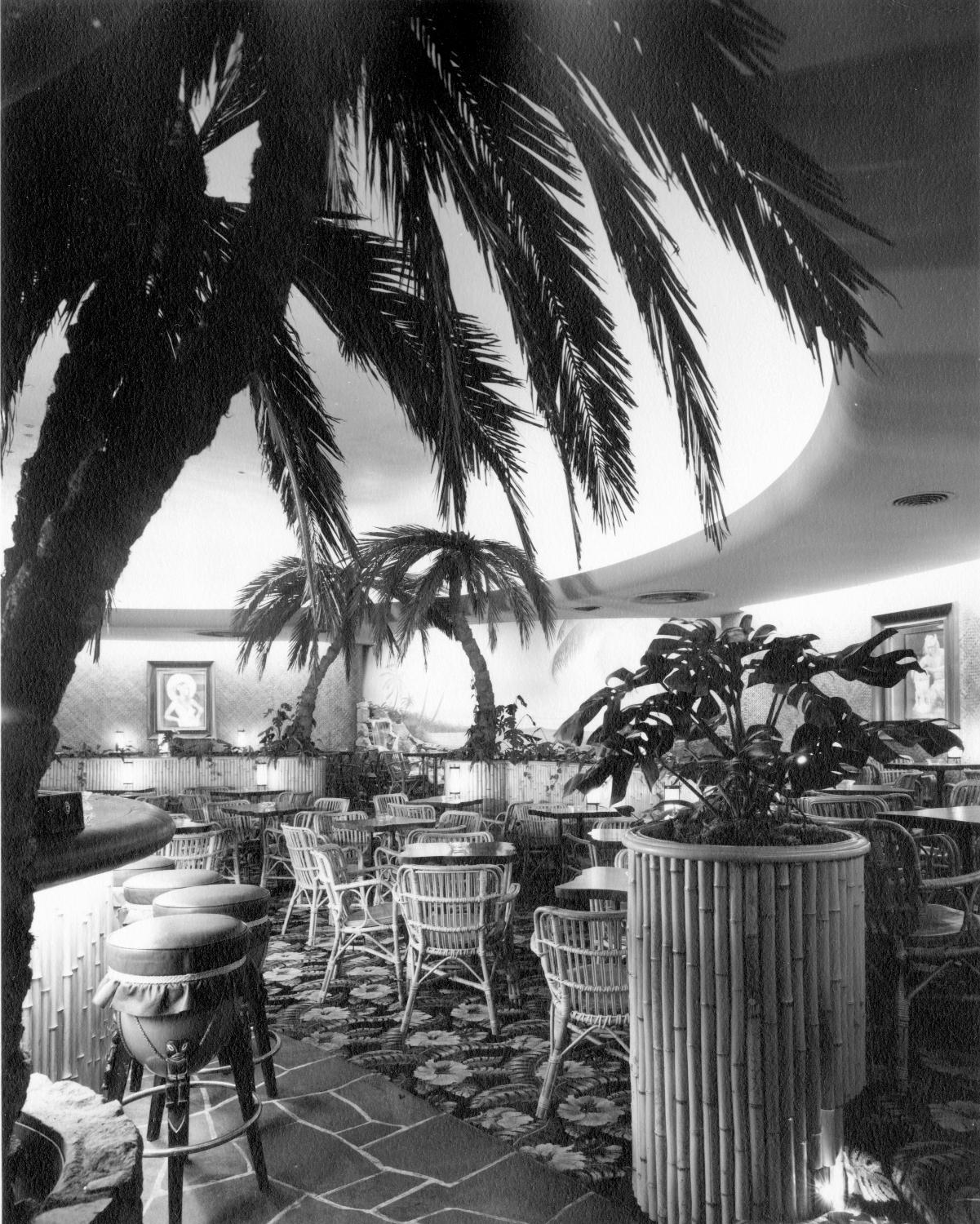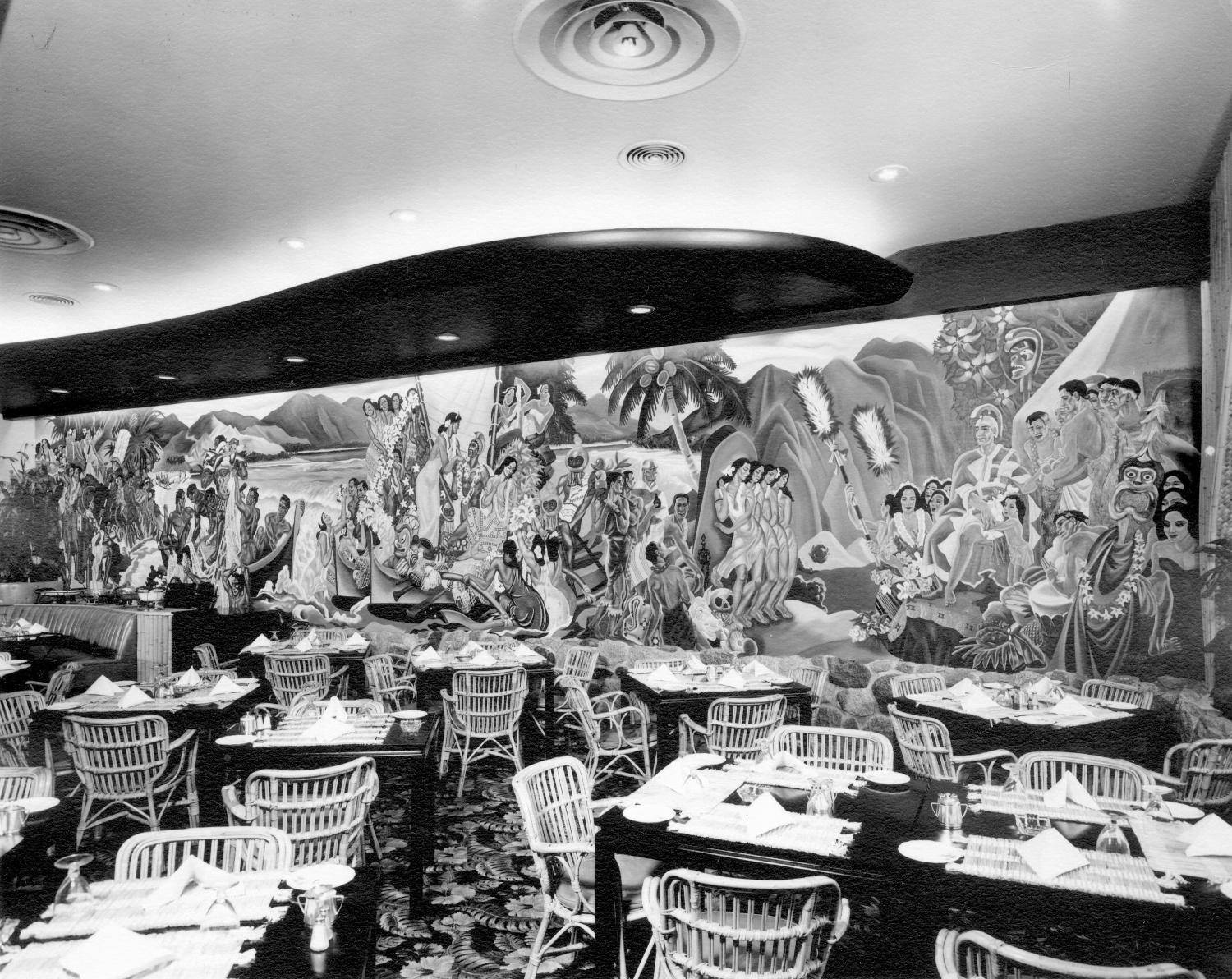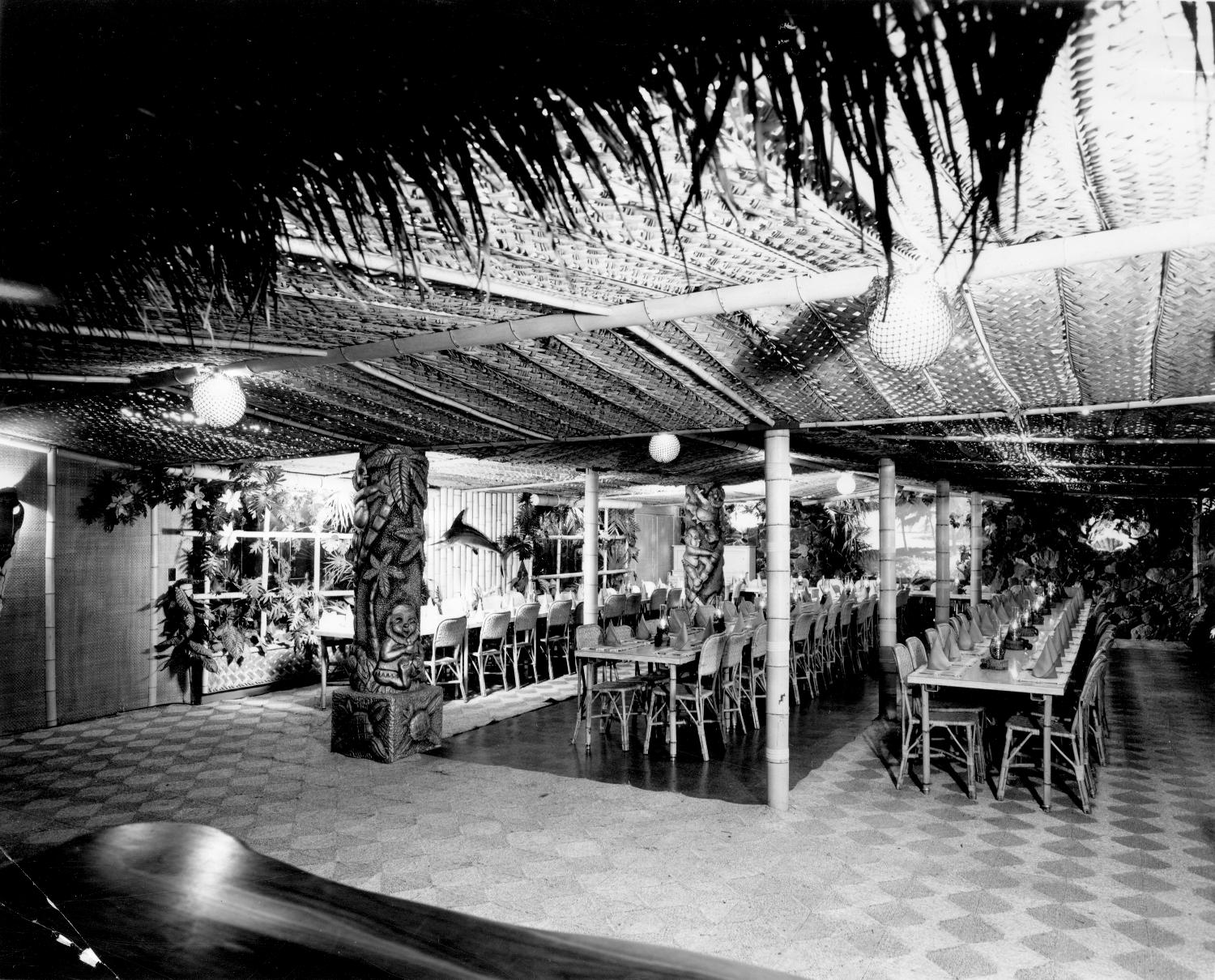 Check out flickr for more. Cheers!