This year, we received funding from the B.C. History Digitization Program to digitize more maps and plans from our holdings. The maps need conservation work done to them before they can be digitized. Here's an example of a map that had an unusual old repair.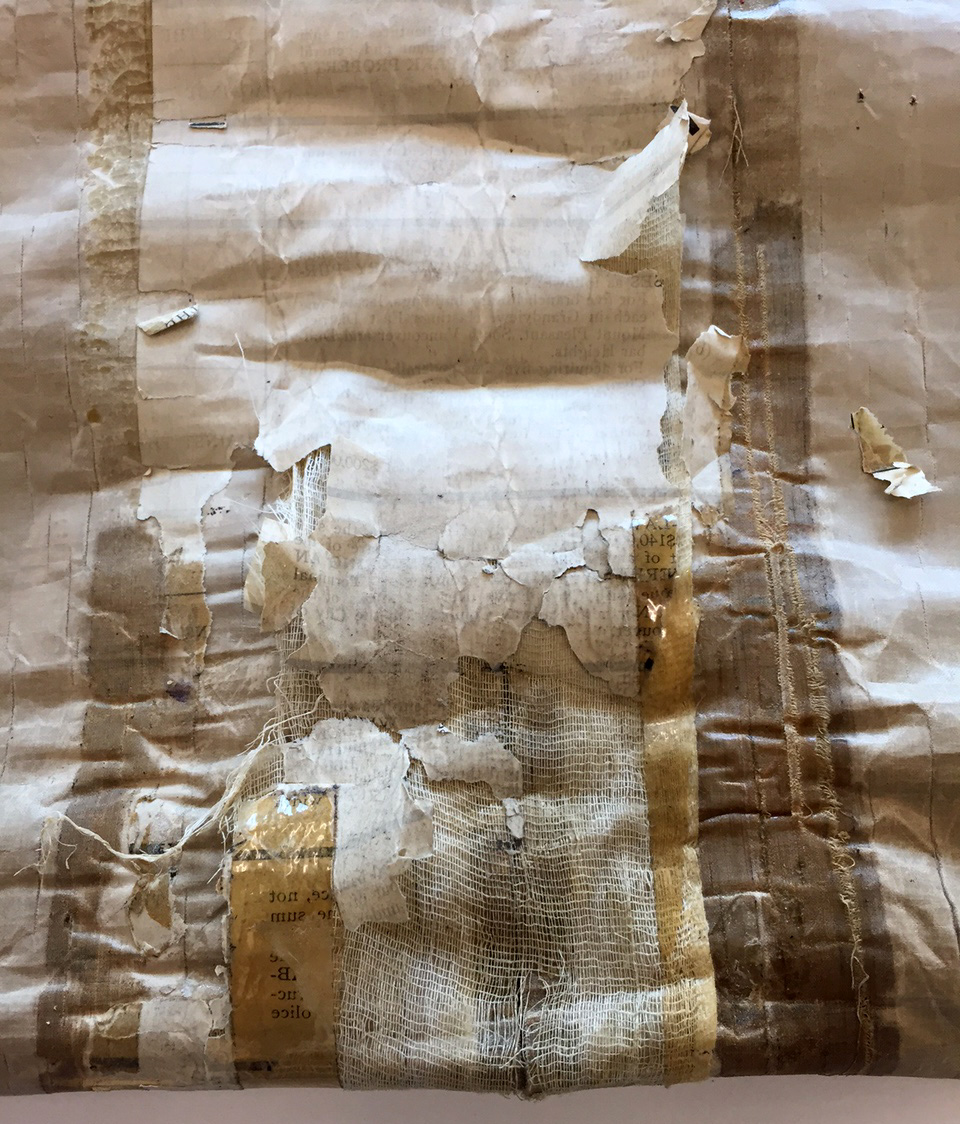 This is one sheet from a set of Point Grey sectional maps from the 1920s. The map is 2.8m long, printed on cloth and has several tears at one end. A very long time ago, probably in 1929 or soon after, someone repaired it with cheesecloth, paper and glue, and later with adhesive tape.
The repair paper caught my eye. Once it was removed, I took a closer look. It was made of blank ballots!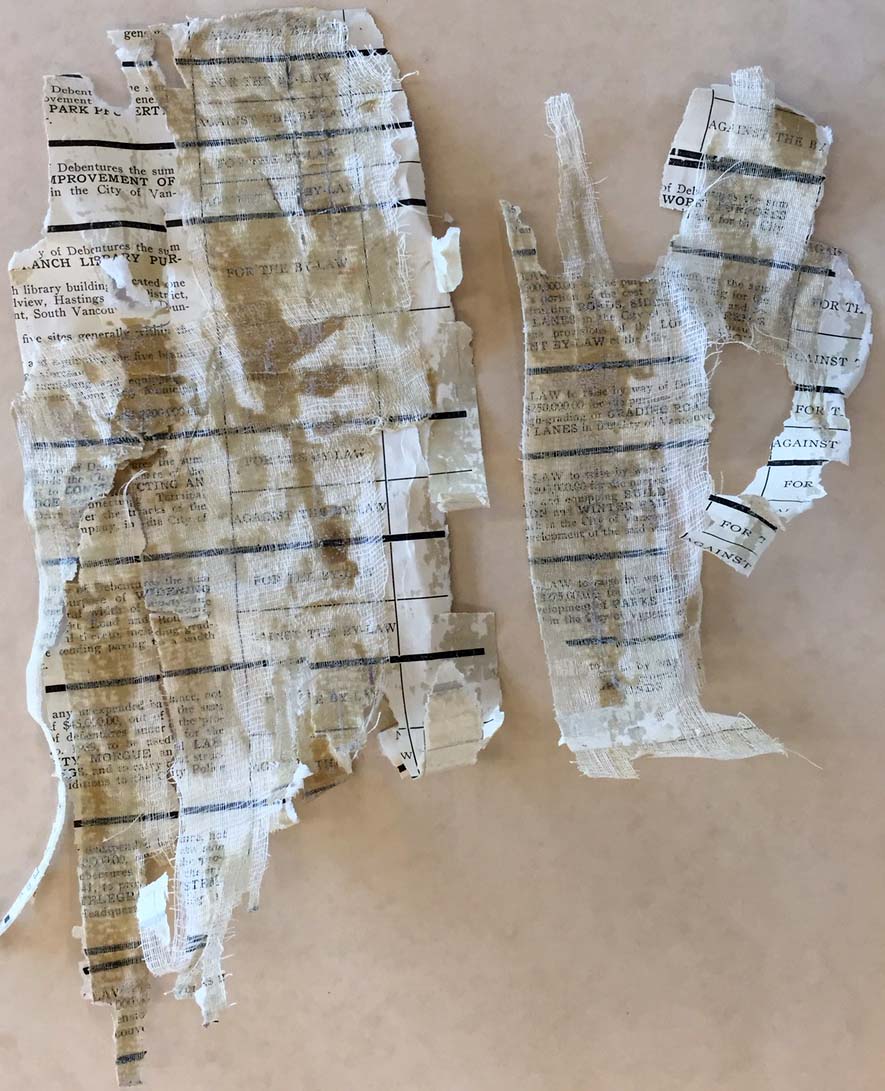 The questions on the ballot identified it as the second page of the money ballot from May 15, 1929, which we have as part of the City of Vancouver Record of Elections.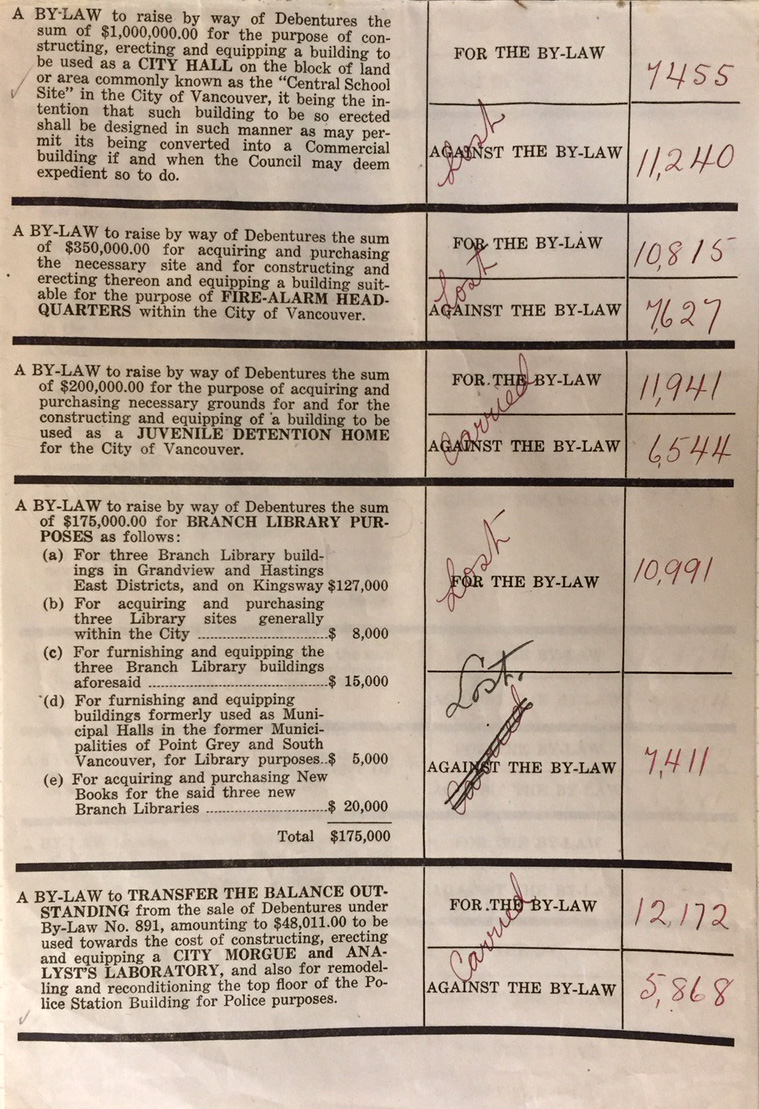 Today's equivalent of the money ballot is the capital plan borrowing questions section of the modern ballot.
Since the original map was created by the Municipality of Point Grey, and the repair pages are 1929 City of Vancouver ballot papers, it seems likely that the maps were received during the process of amalgamating Point Grey and Vancouver (along with South Vancouver) in 1929. The repair was probably made by someone in the City of Vancouver who needed to use the map. Amalgamation included coordinating the street grid and street naming.
The map was repaired and the torn end now looks like this: