Here at the Archives, we continue to operate by appointment for in-person research and provide remote reference service via phone and email. In fact, March 2021 was one of the highest we've had in several years for the total number of monthly enquires coming in from the public – 301 questions!
Behind the scenes, staff also functioned under "new normal" conditions, but were able to complete some arrangement and description as well as digitization work on holdings now available to researchers. We thought we would showcase some of these records that have been arranged and described by archivists over the past year. Let's go!
City by-laws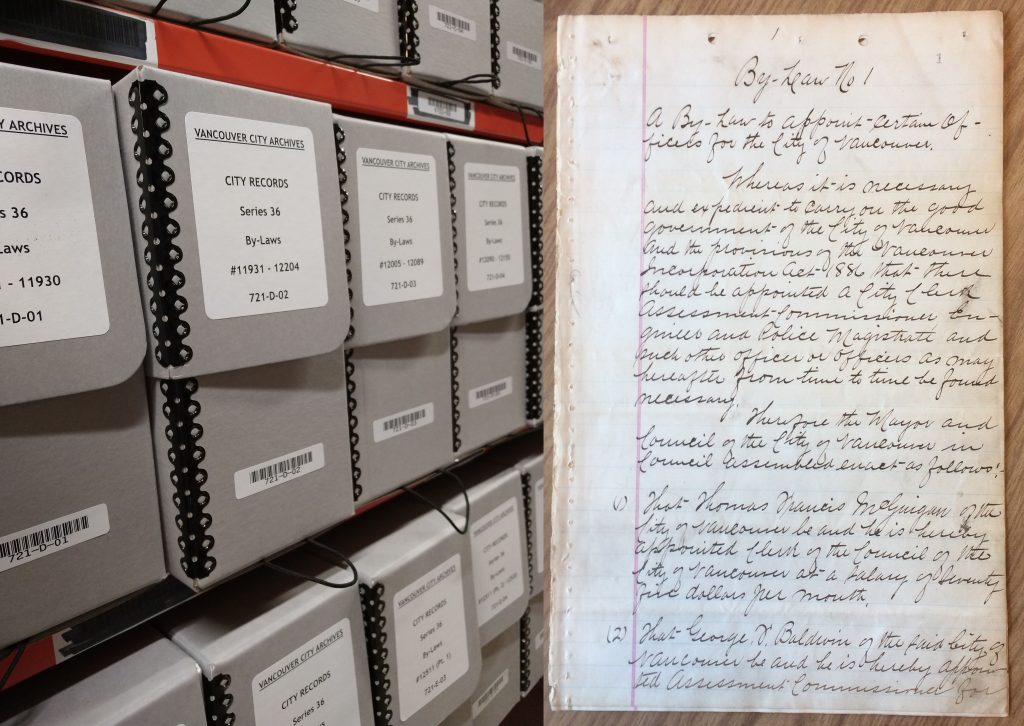 The City Clerk's Office regularly transfers to the Archives the signed and sealed by-laws approved by City Council. We preserve these official records documenting municipal governance and make them all available to the public. We have every one of them–dating right back to the very first by-law (which established the first appointed staff officers) approved on May 18, 1886.
The City's website also offers online copies of more current and in-force by-laws.
Radio chart hits, 1959-1975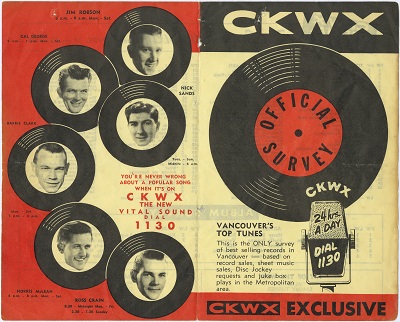 The Walter Warner collection consists of radio charts from local radio stations CKWX, C-FUN, and CKLG spanning 1959 to 1975. These weekly charts show top songs and albums surveyed in Vancouver. Wanting to find out how many weeks Harry Belafonte's live album stayed at No. 1 in 1960? Or what top tunes Vancouverites were listening to in 1973? Visit our Reading Room to check out these charts, a sampling of which is below.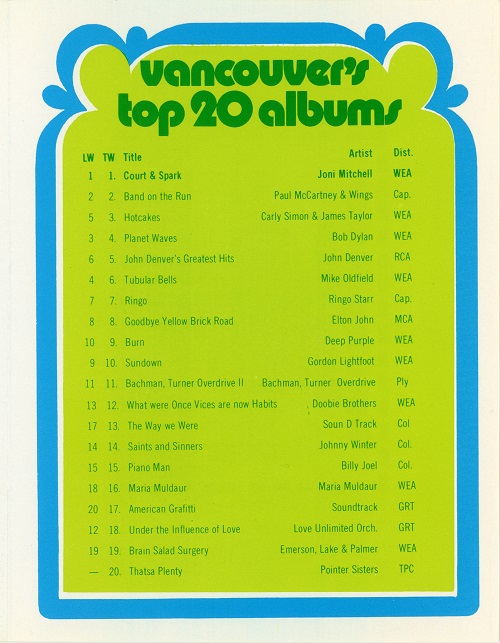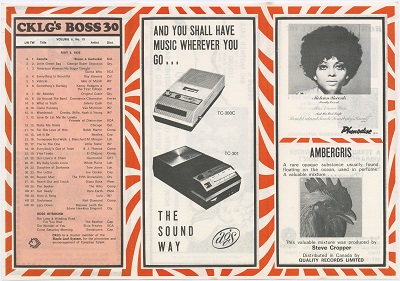 VPD Photographs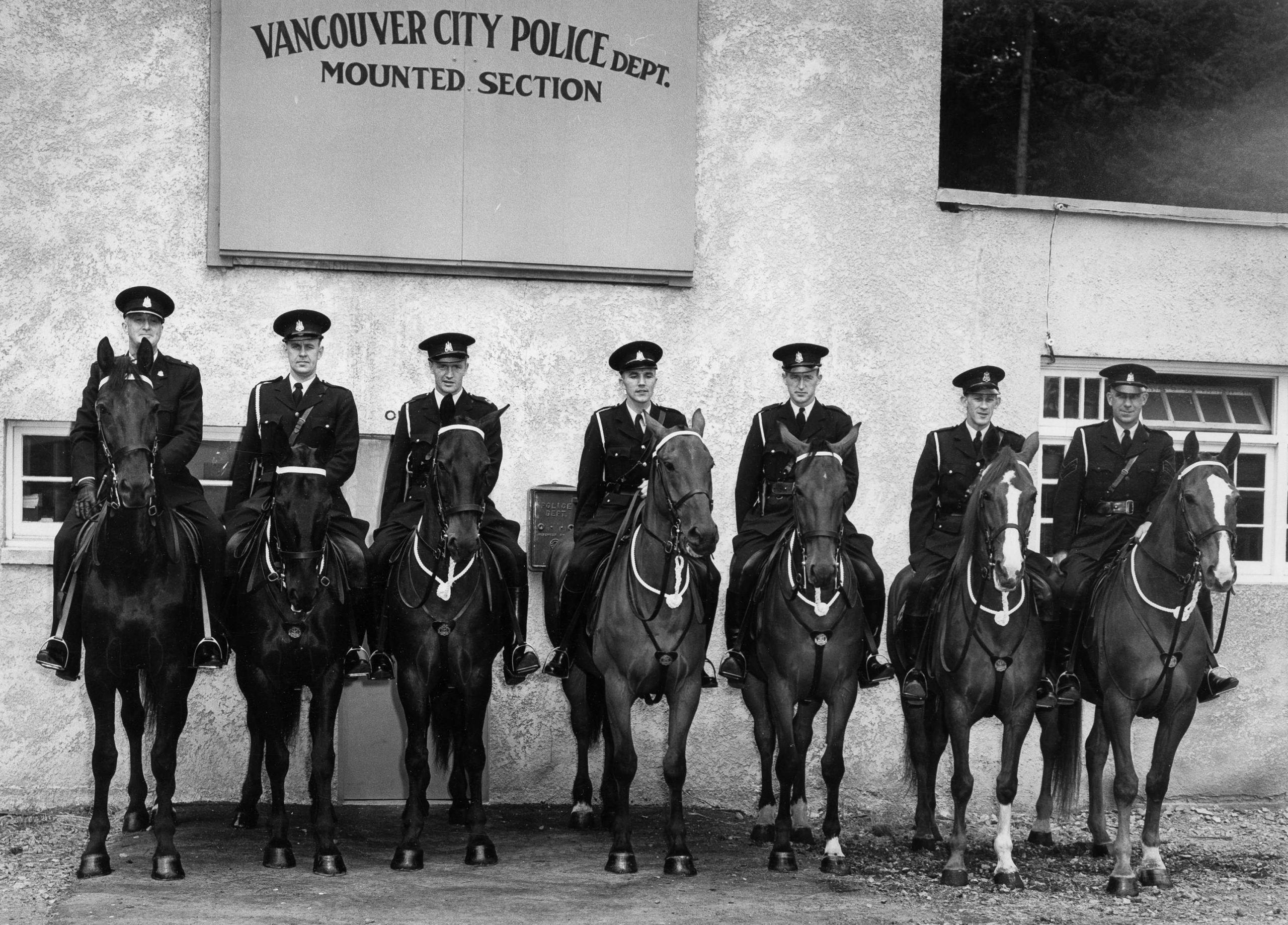 City record series 214 – Police Department: Board and member photographs is comprised of over 400 images documenting the activities of the VPD from 1894 to 1970. Included are portraits of police members and civilian staff; squad and sports team portraits; photographs of equipment such as police boats, motor vehicles, fingerprinting tools, and radios; and images demonstrating traffic safety education, vehicle inspection, call staff, patrols and other types of police work.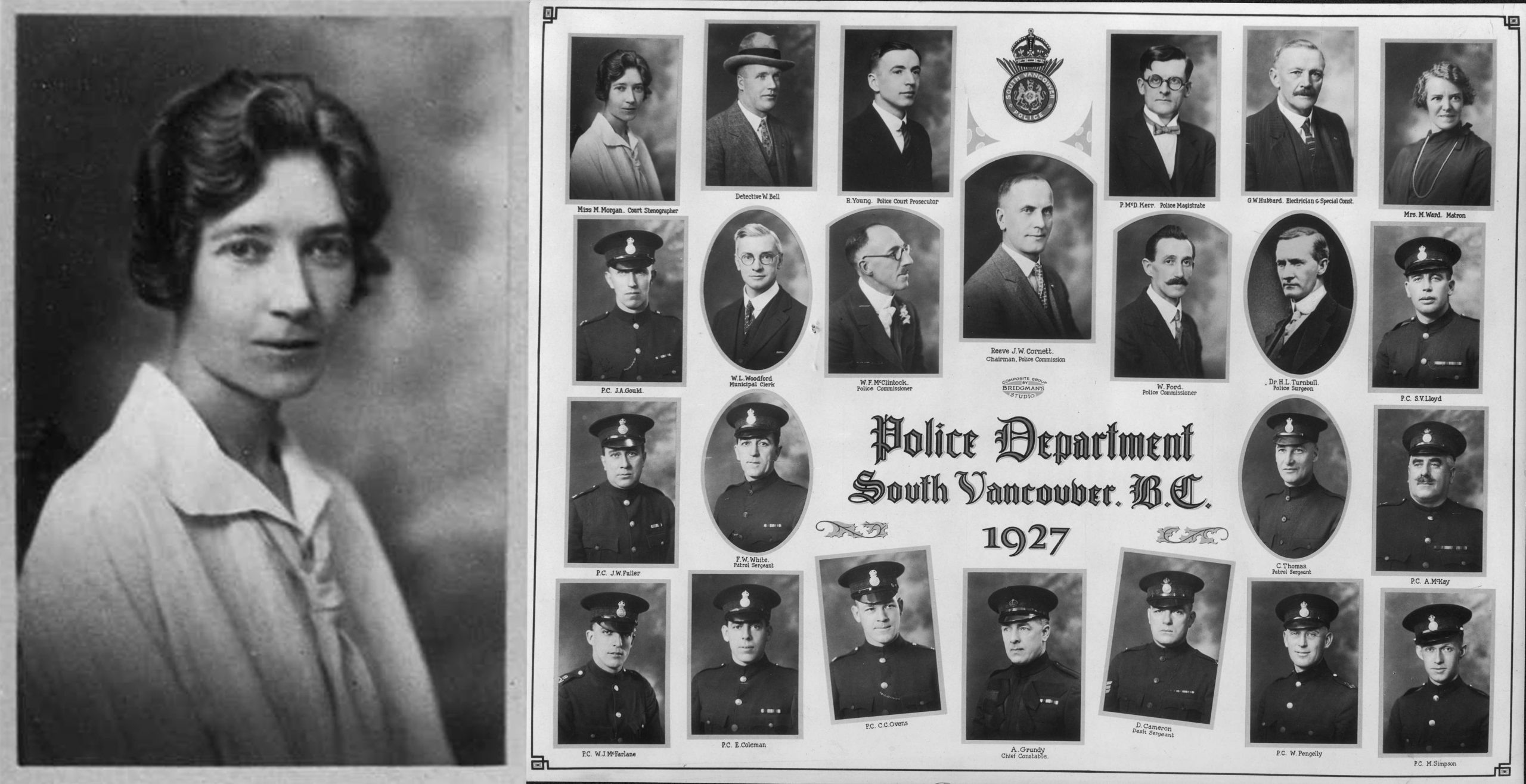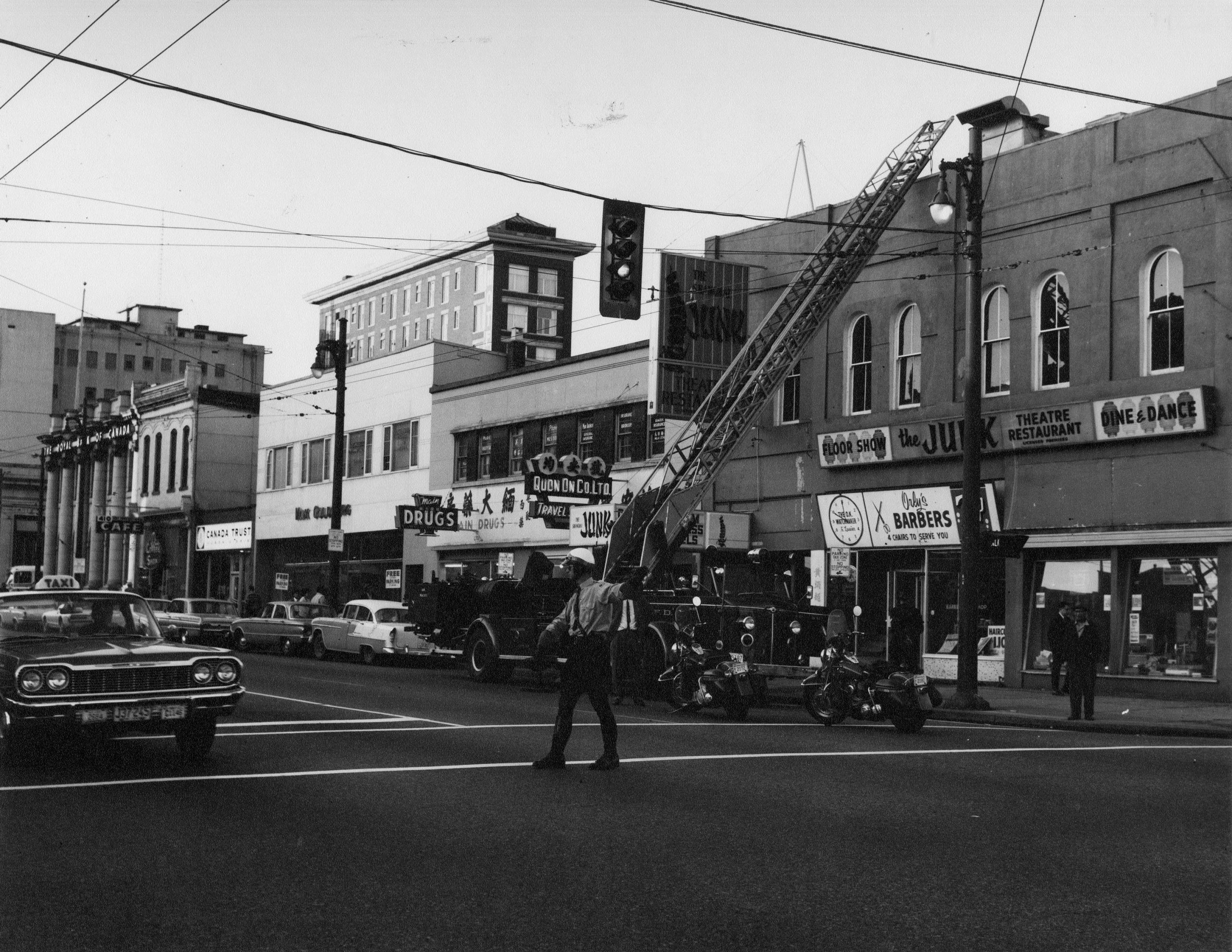 This series has actually been available at the Archives for many years with researchers previously able to review a hard copy list to identify records relevant to their research. All of these item-level descriptions have now been imported to our online database and the photographs have been digitized to discover and view online.
We've also made a Flickr album for these photographs if you'd like to see a larger sampling.
W.H. Walsh Grocer photographs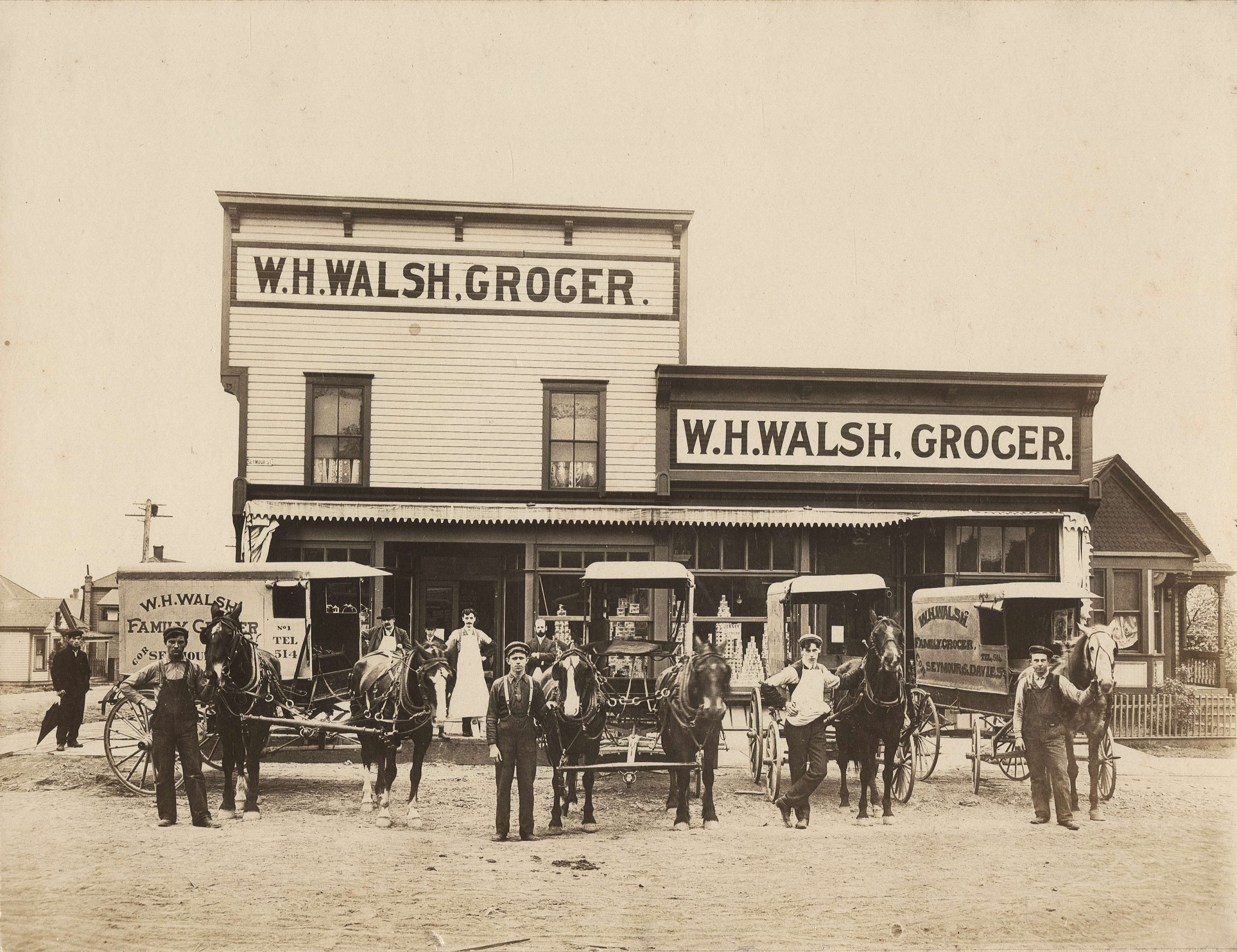 A few years ago, the Archives received a donation of eight photographs showing exterior and interior views of this grocery market formerly located at the corner of Seymour and Davie. Funding to digitize these photographs is courtesy of contributions made to the Friends of the City of Vancouver Archives. Thank you Friends and all who donate to the society!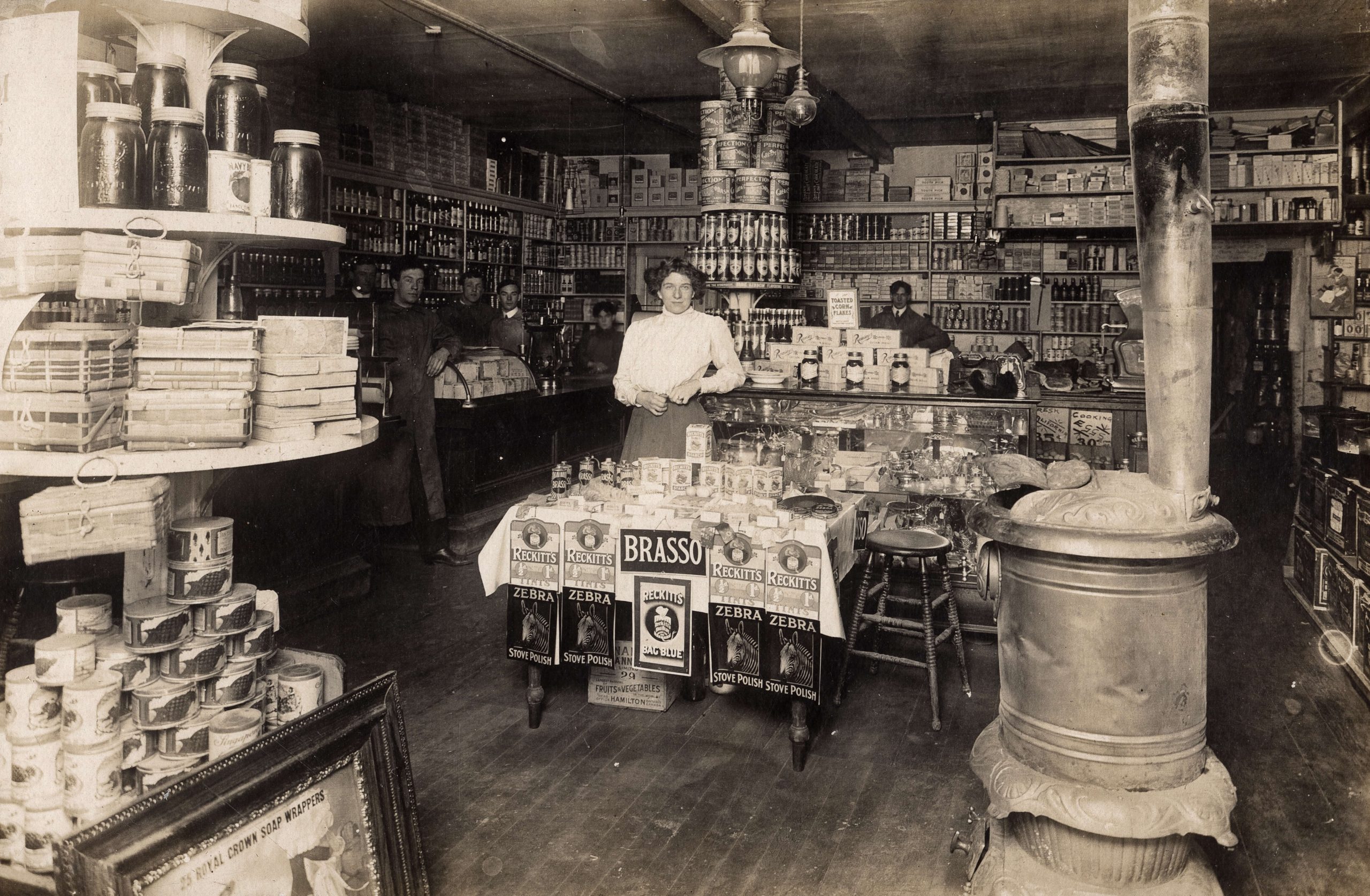 See all eight photographs here.
We hope to make Records Round up a regular feature of AuthentiCity, so stay for tuned for more!