In the first of our "Records Roundup" series posted in April, the Archives was still operating at modified service levels due to COVID-19. We are extremely pleased to be back this fall to our regular drop-in service with Reading Room and reference service hours Monday-Friday, 10:00-5:00, and last record retrieval at 4:30. Come on by or drop us a line to ask questions about your research topic before you make the trip over. There are lots of records newly available to view!
In Records Roundup we highlight both City records and private-sector record holdings that have been recently arranged and described and are now available for public access. Some material has also been digitized to view and download remotely from our online database.
Fire Department Photographs
City records series 280 – Fire Department photographs consists of about 500 images of Vancouver Fire Rescue Services staff over the decades, from 1889 up to 1973.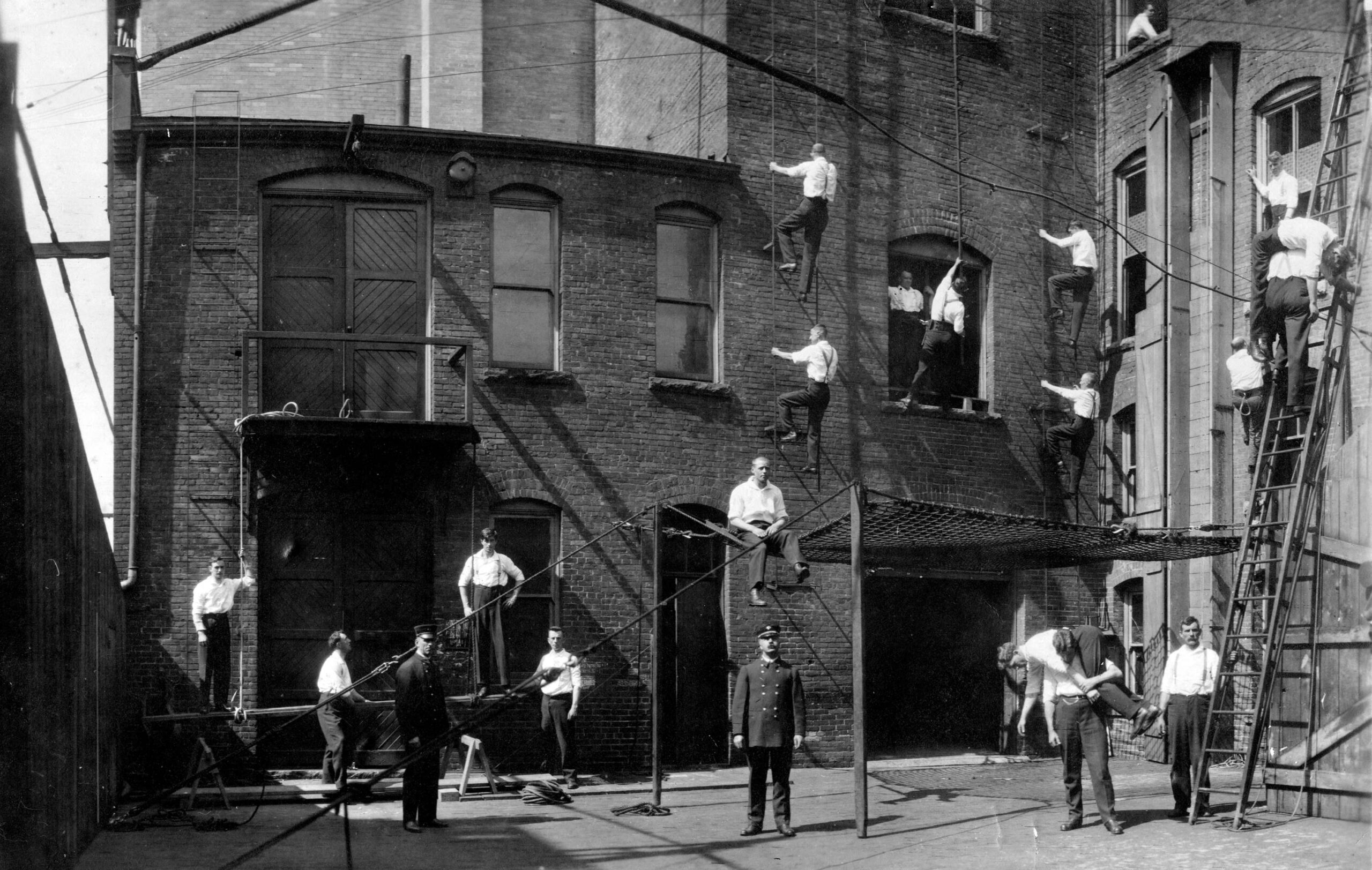 This record series, like that of the police department photographs mentioned in the previous Roundup, was previously available to researchers through a hard copy finding aid that listed all the images, with poor-quality photocopies for reference. Now, each photograph has its own description in our online database and they have also been digitized for online viewing.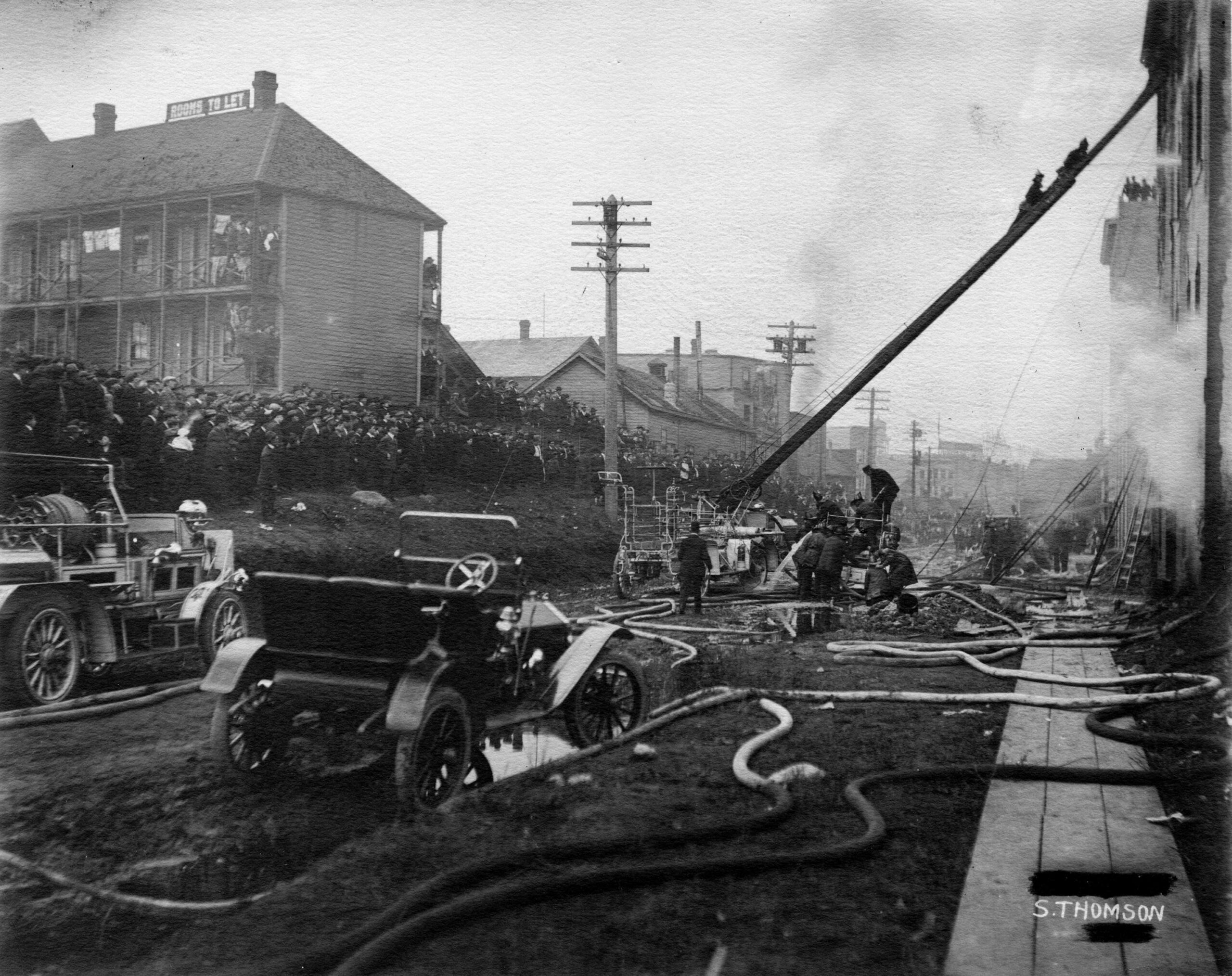 Photographs in this series show firefighter portraits and early fire halls, fire trucks and rescue equipment, fire prevention and safety programming activities, charitable activities, sports teams and more related to the department. Here are a few of our favourites.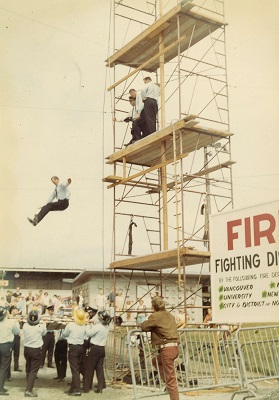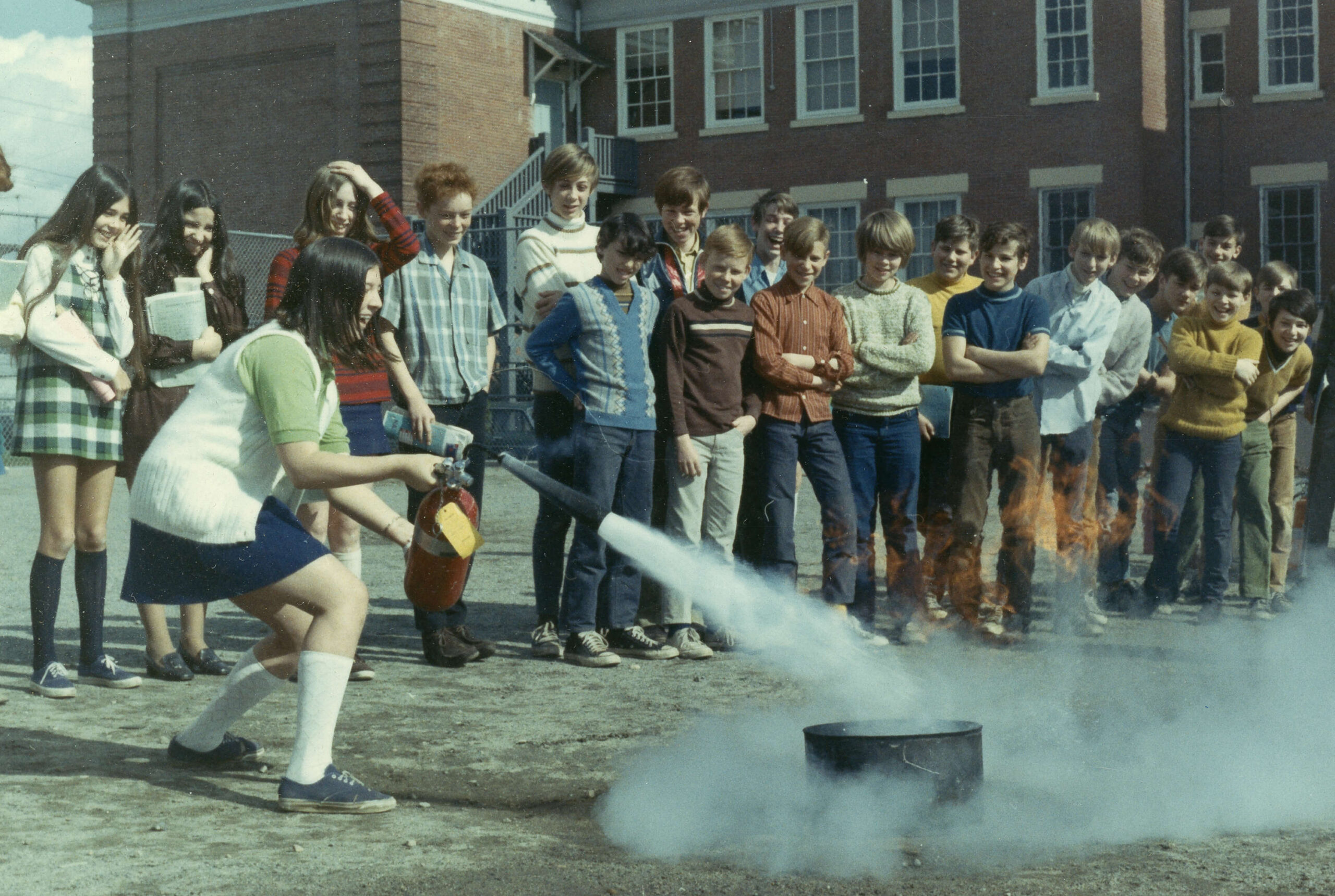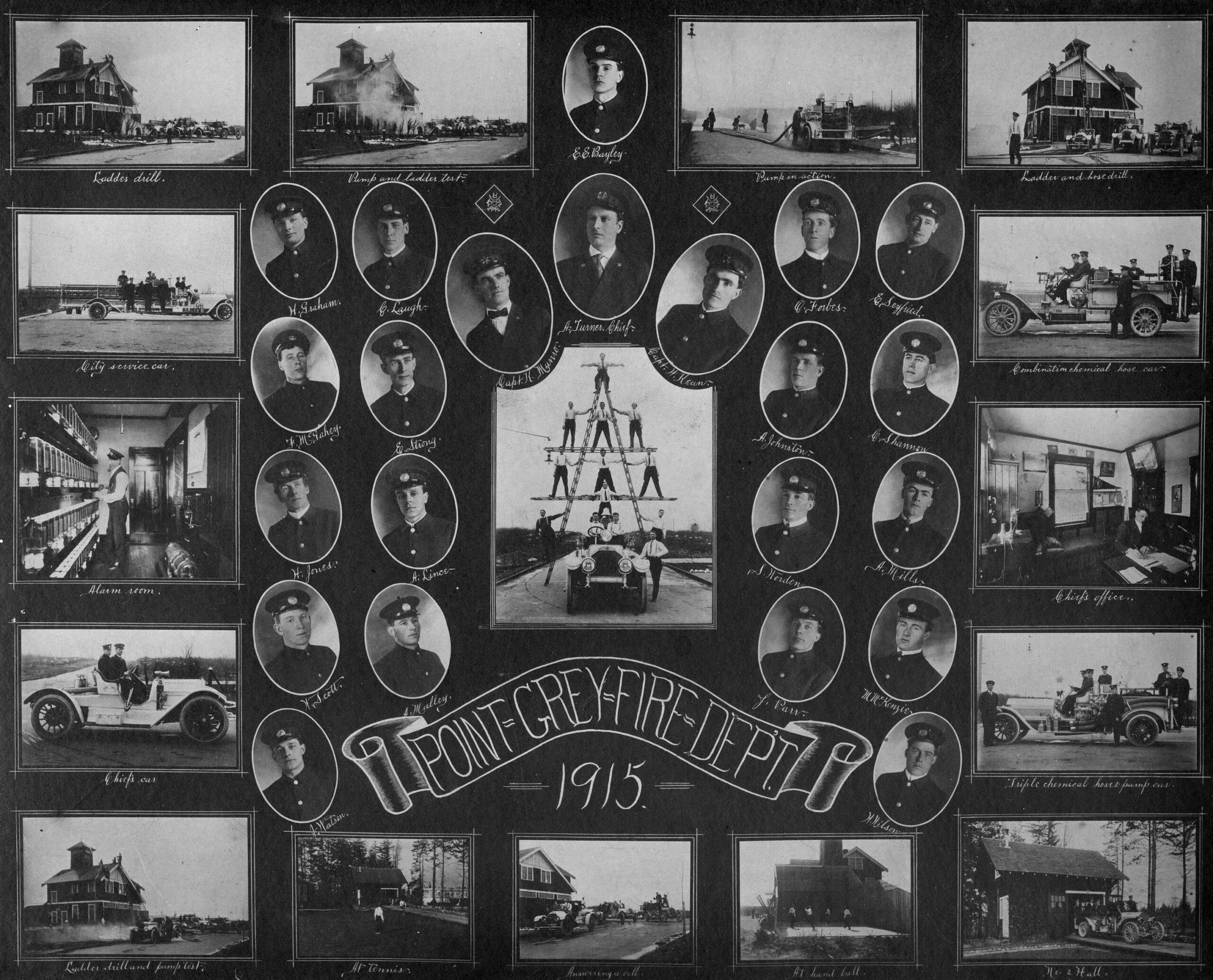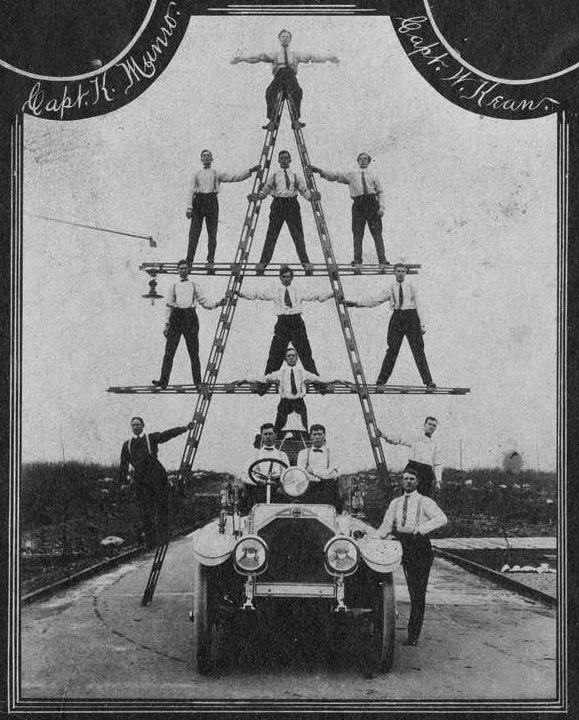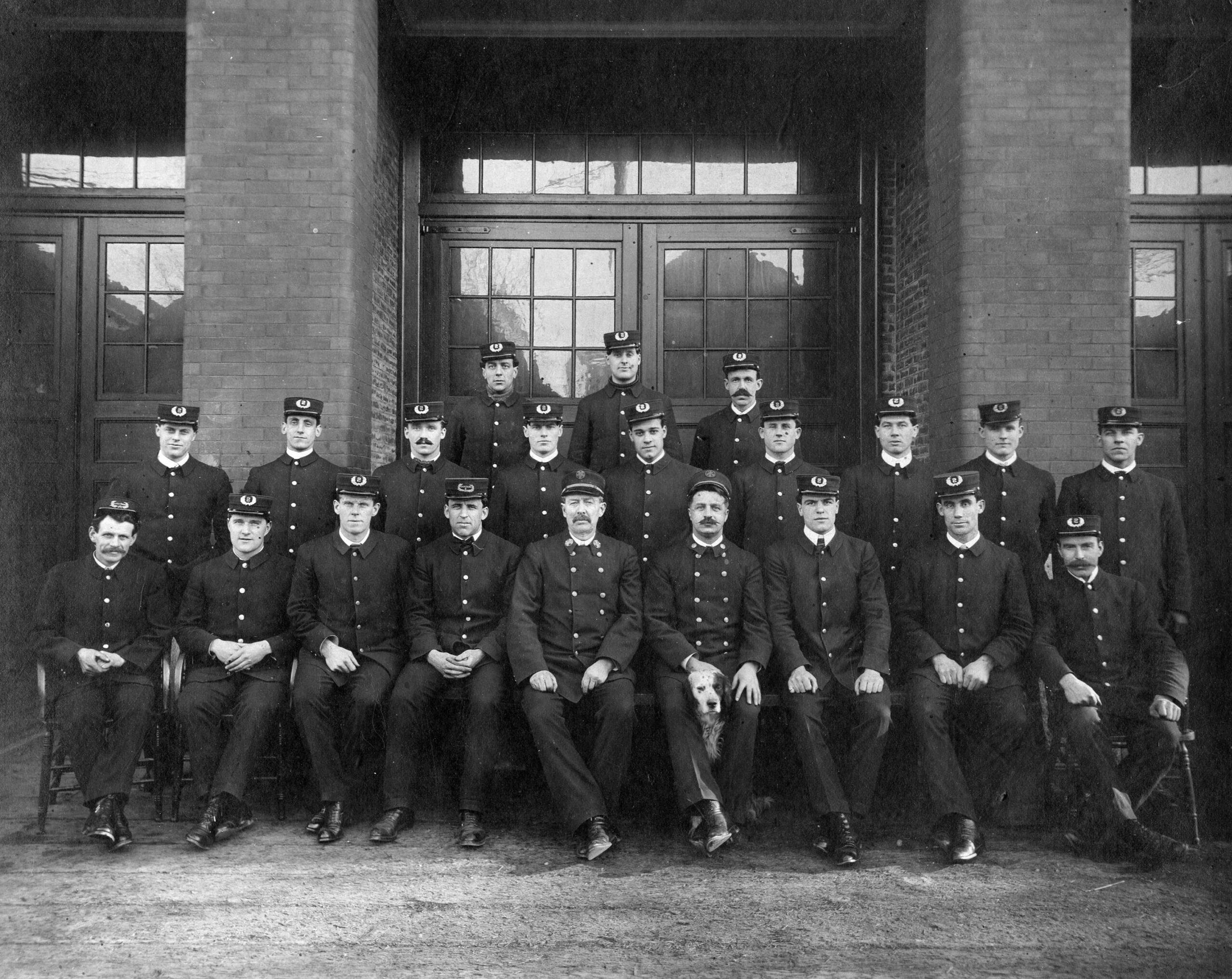 A selection of images can also be perused from our Flickr album.
Chuck Davis fonds
Earlier this year we processed the Chuck Davis fonds (AM1600). Known as "Mr. Vancouver," Davis authored several books about the city – including the encyclopedic volume The Vancouver Book (1976) and later, The Greater Vancouver Book (1997). Copies of each are well-referenced by users in the Archives' Reading Room.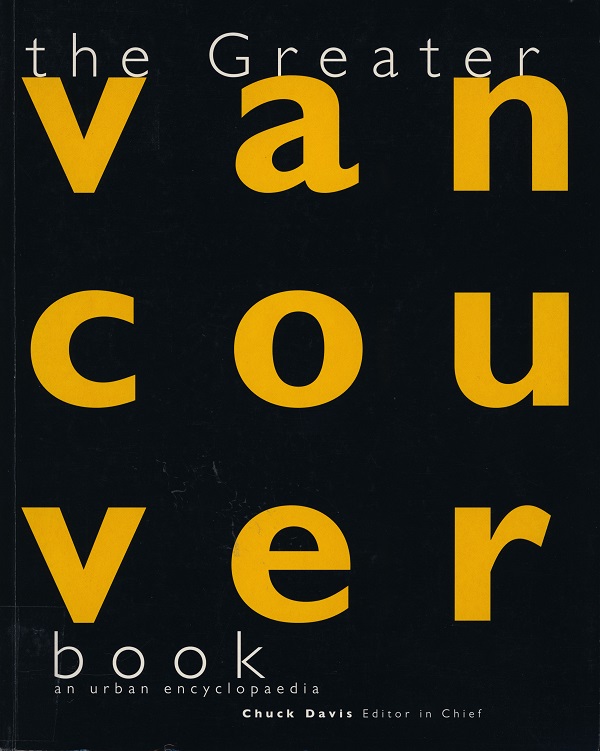 Davis' career started in radio and television working for the CBC. He later became a freelance writer and broadcaster, and in the 1980s was a daily columnist for the Vancouver Sun and Province. His articles and crossword puzzles also appeared in various magazines. His last book, The Chuck Davis History of Metropolitan Vancouver, was published posthumously in 2011. It was based on his extremely popular and well-used website chronology of the same name.
As the personal papers representing Davis' life, the fonds includes correspondence, research files, manuscripts, radio play scripts, and more.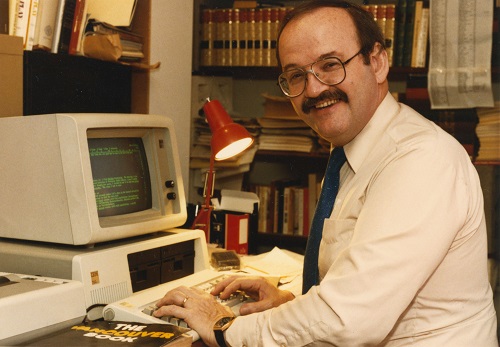 1928 Zoning By-Law Map
An already publicly-available record from our holdings recently received further attention from Archives staff. "Schedule 'A': Plan of the City of Vancouver" is a map appended to by-law no. 1951 and shows the zoning districts for the city, marked by colour crayon.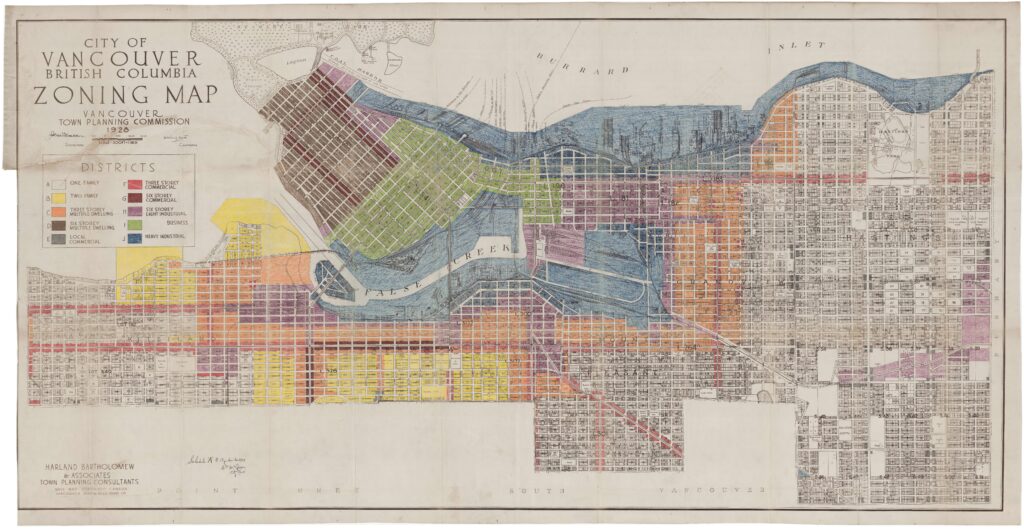 Enacted on Dec. 17, 1928, By-law no. 1951 is fully titled, "a by-law to regulate and restrict the location and use of buildings and the use of land within the City of Vancouver; to limit the height and bulk of buildings; to prescribe the size of yards and other open spaces and the maximum density of population and, for these purposes, to divide the City into districts". Or, the Zoning By-Law.
The map was created by Harland Bartholomew and Associates, consultants for the Town Planning Commission and author of the first comprehensive town plan for the City, A Plan for the City of Vancouver. A digitized version of this and other Town Planning Commission/Bartholomew documents are available from our Internet Archive collection on the subject. Note that this map shows the area of Vancouver prior to amalgamation with South Vancouver and Point Grey (which occurred in 1929).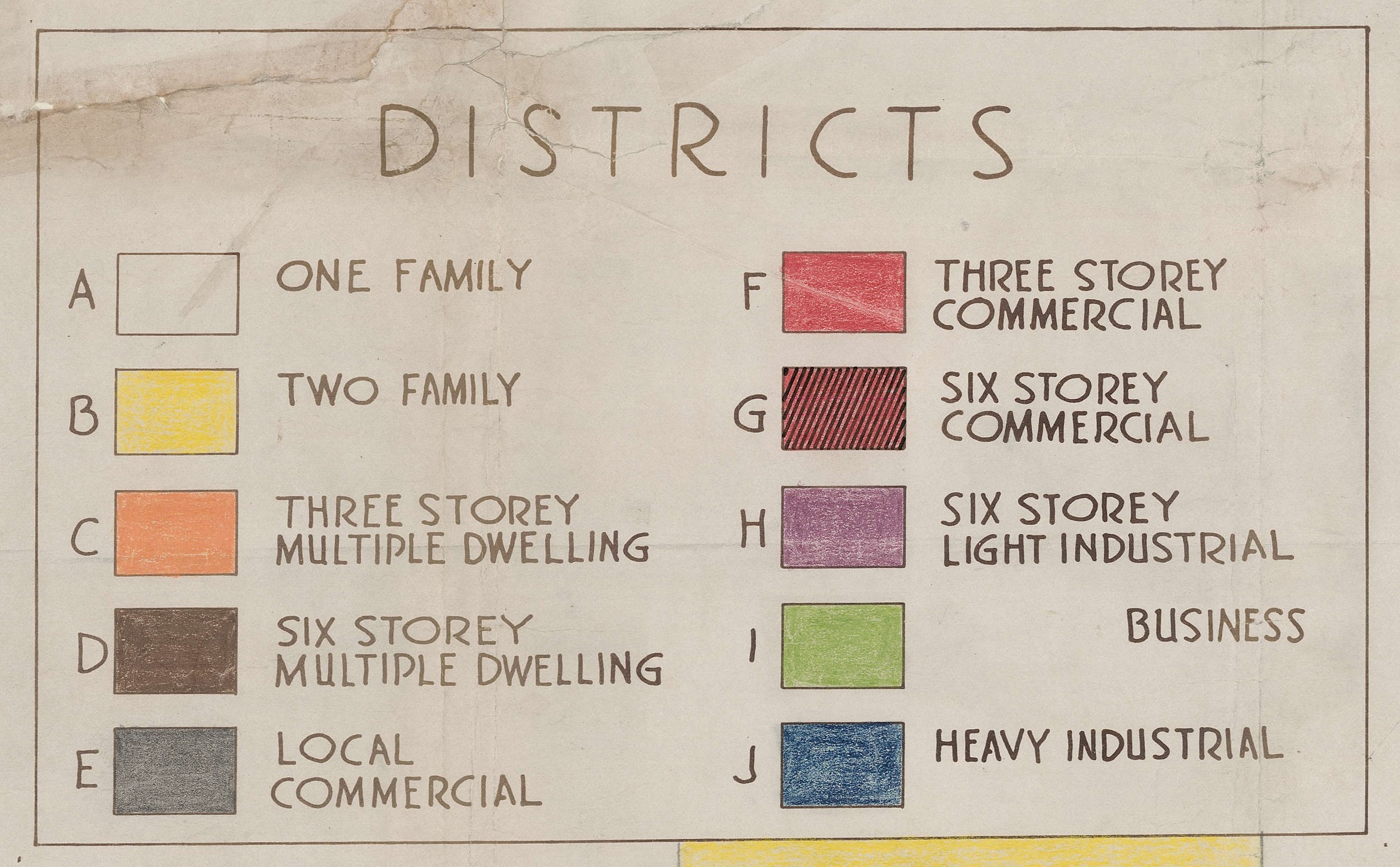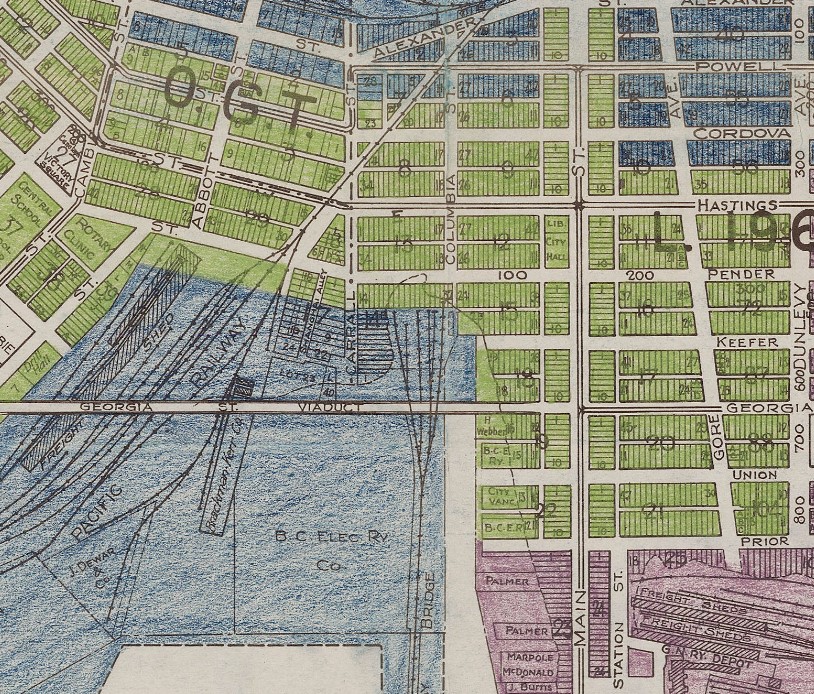 Previously, this map had been folded and physically housed with the rest of the official by-law in one of our standard 5-inch archival storage boxes. Our conservator flattened the map and cleaned and repaired damage, a process that took many hours. Now the map is stored flat in one of our map cabinets. Our digitization technician scanned the item and an archivist created the map's own item-level description, from which a high resolution JPEG version can now be viewed and downloaded by users. As with all our digital objects, to view the high res version, click on the small image above the details in an item level description.
Jane Wolsak fonds
In late 2019, local artist and illustrator Jane Wolsak donated fifteen sketchbooks of her courtroom drawings to the Archives (Jane Wolsak fonds – AM1681). Wolsak began working as a courtroom illustrator in the late 1990s. The first trial she covered was a civil copyright dispute between Sarah McLachlan and Darryl Neudorf. The illustrations in her sketchbooks capture scenes from many famous and infamous trials that took place in the Greater Vancouver region between 1998 and 2010.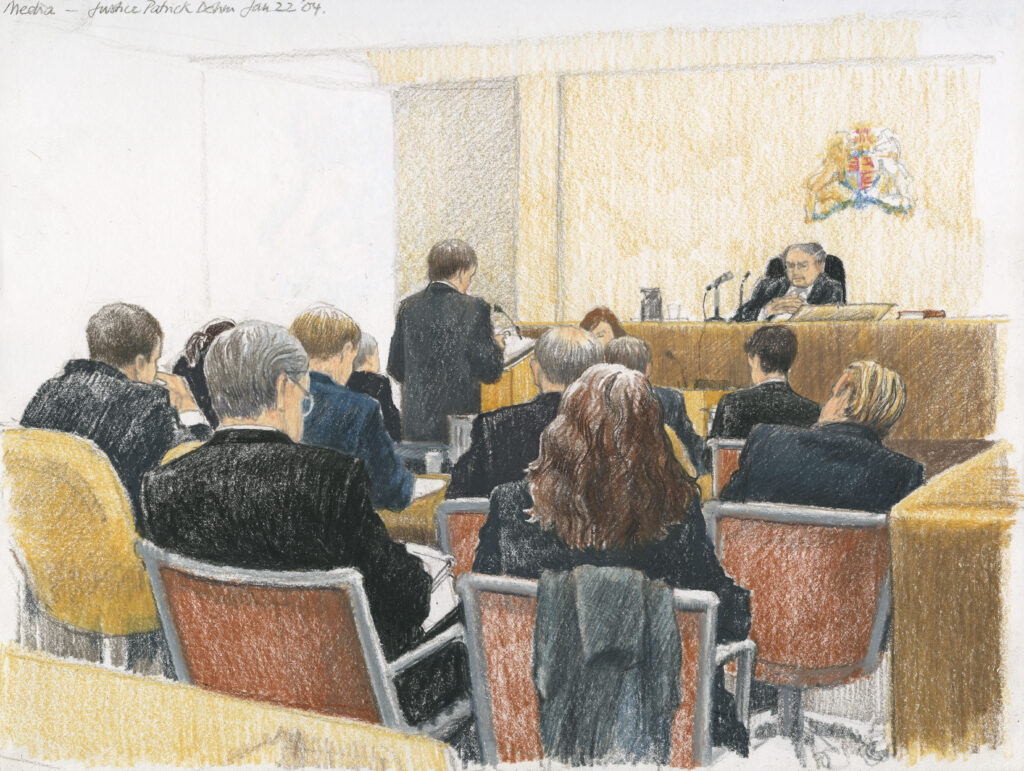 Courtroom illustrations are a prime example of a category of archival records known as "documentary art" – art that has informational or evidentiary value as a record because the artist intended the work to be an objective representation of a place or event. In the era before the ubiquity of photography, illustration and painting was the only way of capturing visual representations of events. Documentary art has been largely supplanted by photography, but it remains relevant for documenting court proceedings given the long-standing prohibitions that exist in many jurisdictions against the use of cameras or other recording devices in court rooms. In such jurisdictions – British Columbia being one of them – courtroom sketches are often the only visual depictions of trial proceedings that exist.
Here are some examples from the sketchbooks. Please note that reproduction of any of the work in the sketchbooks is governed by the terms of a Creative Commons Attribution-NonCommercial-NoDerivatives 4.0 International License (CC BY-NC-ND 4.0).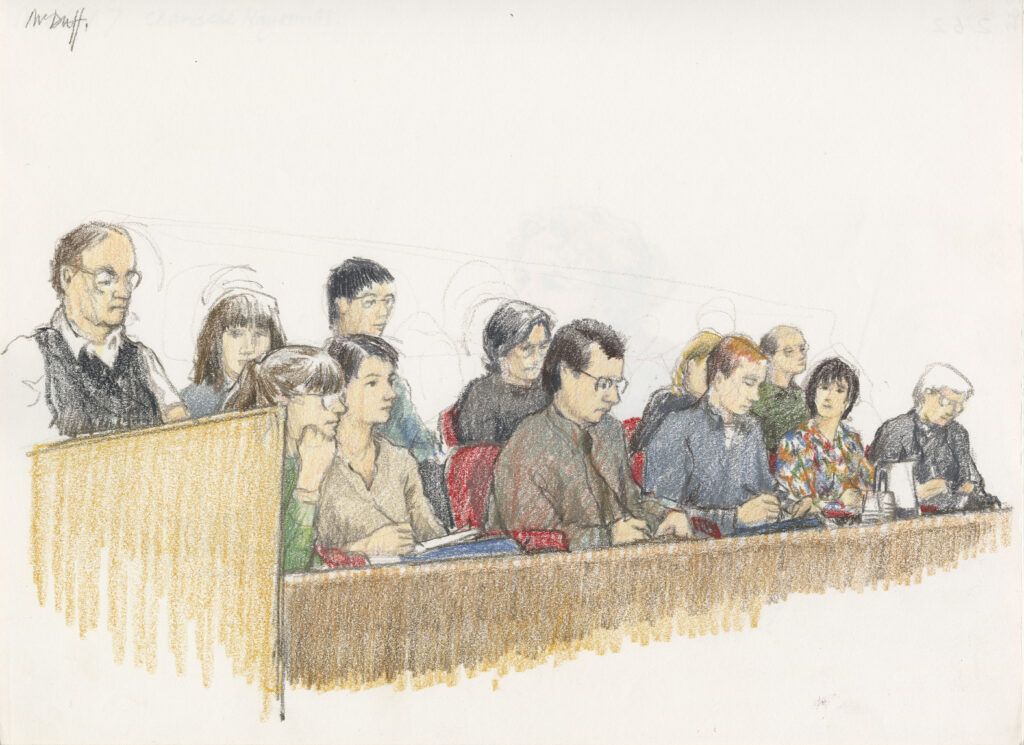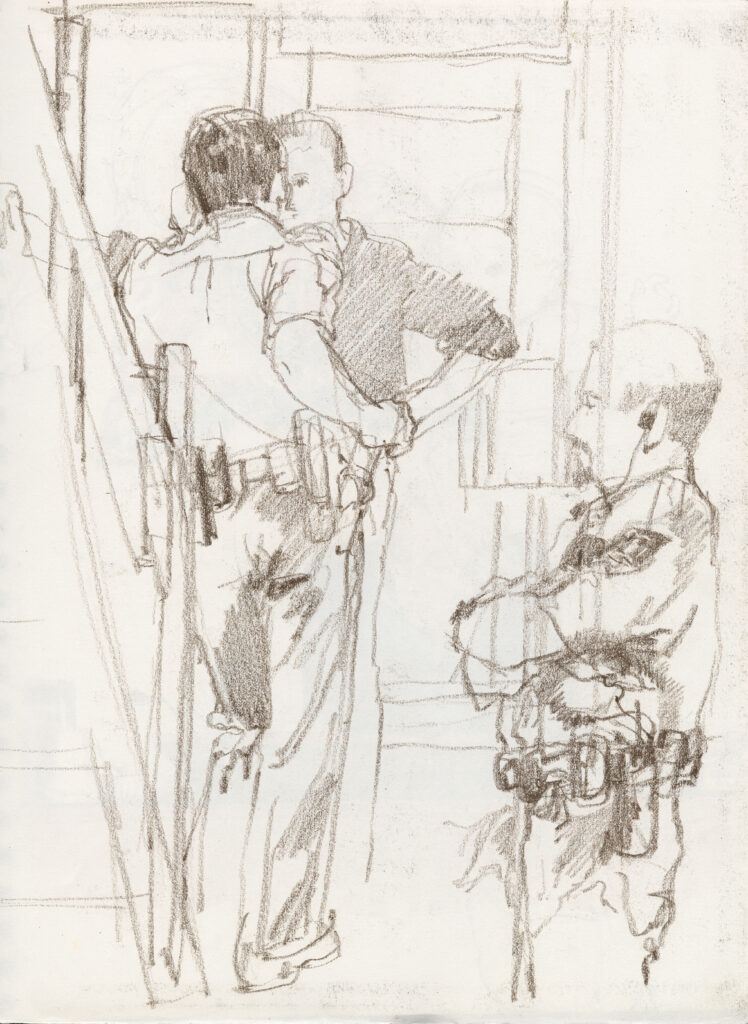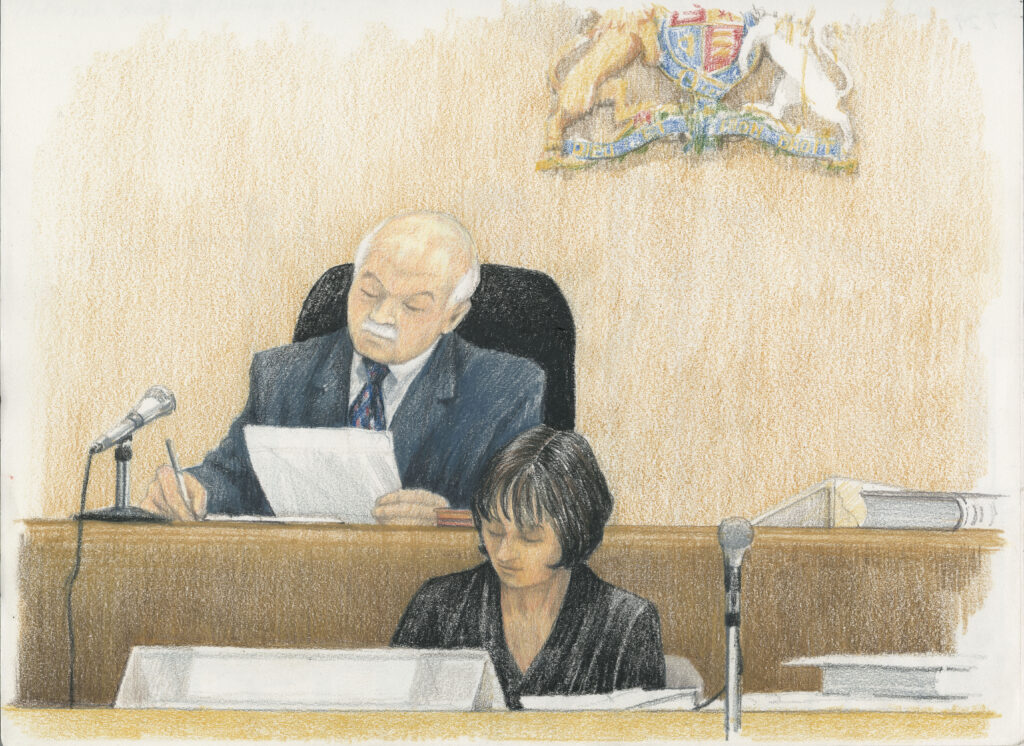 We'll have another Roundup for you in a few months, so stay for tuned for more!