We've been very lucky this summer to be able to take on several talented volunteers who have graciously tackled a number of projects we just can't get to during the regular course of our day here at the Archives. Helen Lee volunteered with us for about six weeks in May and June and generously gave us over 100 hours of her time.
Helen was the curatorial eye behind the selection from our holdings of over 300 photographs of Vancouver at street level for use in our new Historypin page.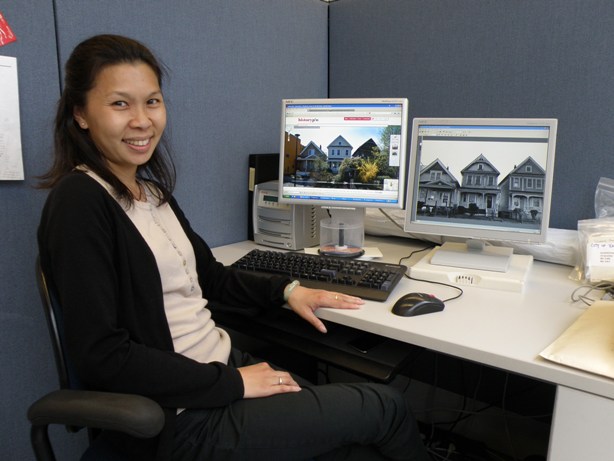 Historypin allows users to upload content and then "pin" it to a Google map. Images can be overlaid onto Google Street View to show then-and-now views for a location. Helen's background in urban and heritage planning was of great use in selecting these photographs and in identifying or clarifying address-related data.
Helen also worked on a more straightforward project involving the unfolding and logging of dozens of architectural drawings. This task may seem a bit mundane, Continue reading →