We've been very lucky this summer to be able to take on several talented volunteers who have graciously tackled a number of projects we just can't get to during the regular course of our day here at the Archives. Helen Lee volunteered with us for about six weeks in May and June and generously gave us over 100 hours of her time.
Helen was the curatorial eye behind the selection from our holdings of over 300 photographs of Vancouver at street level for use in our new Historypin page.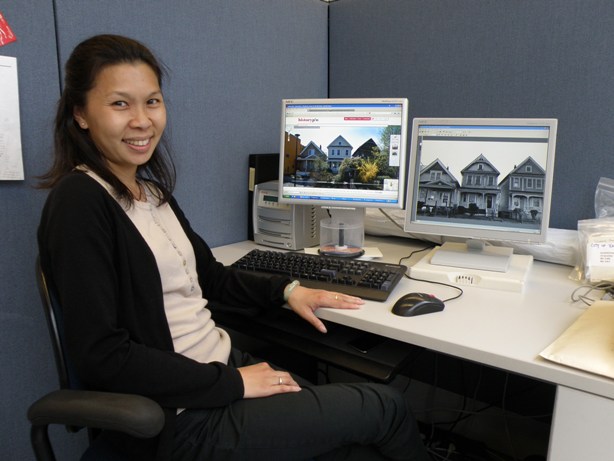 Historypin allows users to upload content and then "pin" it to a Google map. Images can be overlaid onto Google Street View to show then-and-now views for a location. Helen's background in urban and heritage planning was of great use in selecting these photographs and in identifying or clarifying address-related data.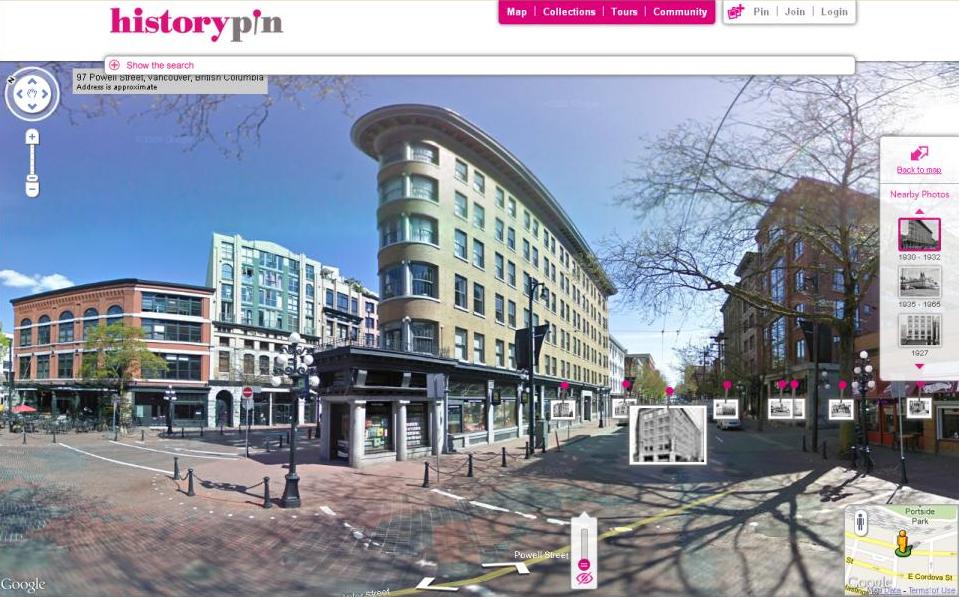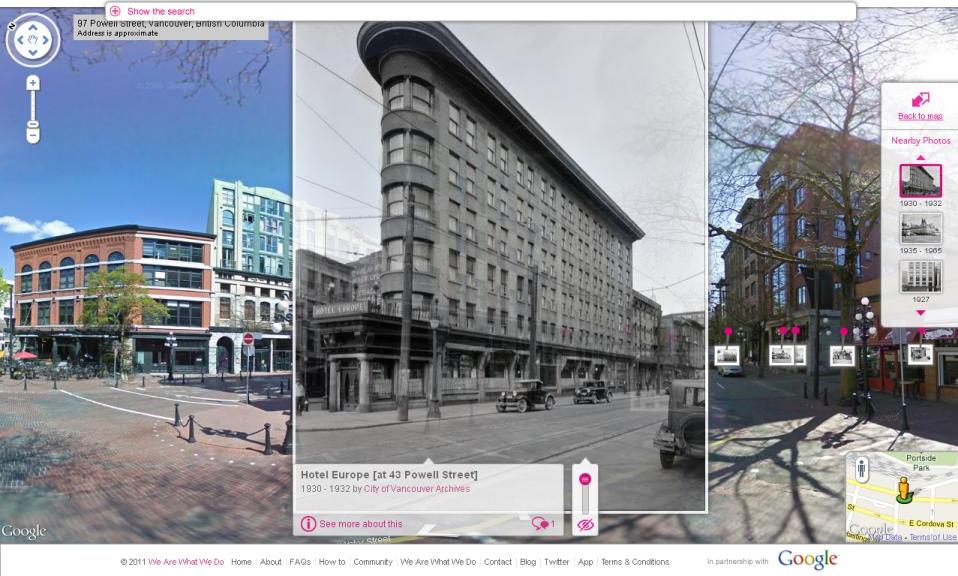 Helen also worked on a more straightforward project involving the unfolding and logging of dozens of architectural drawings. This task may seem a bit mundane, but it's important work we often need to rely on volunteers like Helen to do. She also cross-checked the ships' plans index cards in our reading room against the data in our database and the plans themselves. Descriptive information missing from the database was added for each of the plans. The result is a large set of catalogue cards banished from the reading room and the descriptive information on them available online—as 652 item-level descriptions—to a wider audience through our database.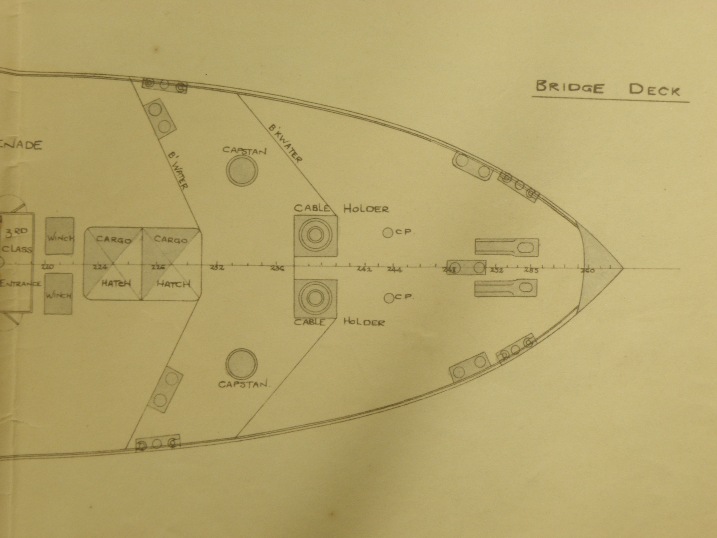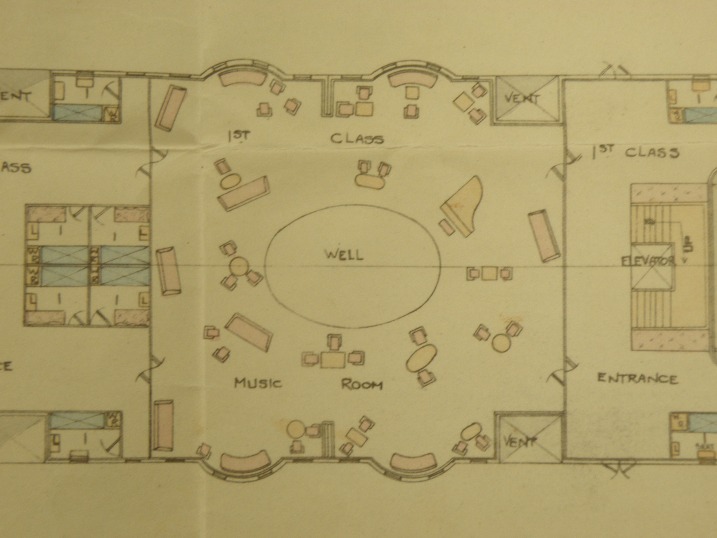 Like a number of our volunteers this summer, Helen also had a hand in analyzing our large collection of modern copy prints with an eye to freeing up storage space now that we've digitized all the original negatives. She checked them against the original source prints to identify duplicates and it's these duplicates that have been made available for free at a number of 125th anniversary events we either hosted or attended this year. Each time we've brought them out they have been wildly popular.
Helen holds a Bachelor of Arts degree with a major in Art History and a minor in Urban Studies from the University of British Columbia. After UBC, she earned a Certificate in Architectural Design from the British Columbia Institute of Technology, followed by a Master of Science in Urban Planning degree and then a Postgraduate Diploma in Conservation from the University of Hong Kong.
Before returning to BC, Helen worked as a Town Planner for Black & Veatch Hong Kong Limited. She also worked for the HUD Group in Hong Kong as an Environmental Officer and for the Hong Kong Special Administrative Region Government's Antiquities and Monuments Office as a Research Assistant.
Helen has moved on to other commitments, but we hope she'll be able to make some time for us in the future. We'd love to have her back.
Interested in volunteering at the Archives? The number of volunteers we can take on at any given time varies according to the project management and supervisory capacity we have available, but if you'd like to learn more about volunteering, please contact Heather Gordon at heather.gordon@vancouver.ca.