The inaugural Vancouver International Poetry Festival is coming April 18-23rd. We thought we'd get in the mood by reading a few poems from our holdings.
We have the records of the Vancouver Poetry Society, which existed to cultivate and popularize poetry as an art and was active from 1916 until dissolution in 1974.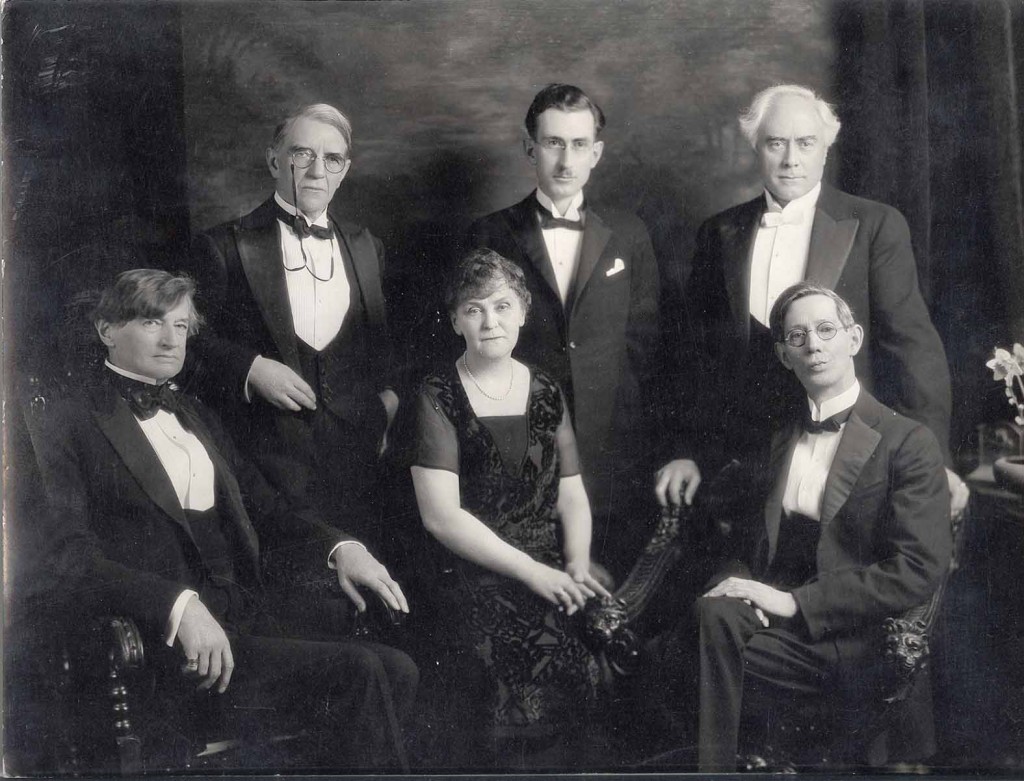 John Vanderpant, better known as a photographer, was a member of the Poetry Society. A few of his poems are in those records.
SUMMER COTTAGE

The golden rod,
The golden rod
Before our morning window,
Peeped keenly in
To try and beat
The yellow yolk
Of open eggs
Upon our breakfast table.

I know not now
Who won, for when
A while went by,
The golden yolks
Had disappeared.
The golden rod remained
And it seemed satisfied –
The golden rod!
John Vanderpant. Vancouver Poetry Society fonds, Add MSS 294, series: Unpublished writing of members, file: John Vanderpant.
Poetry is also found in the records of the Vancouver Vagabonds' Club, founded in 1915, whose objective was to promote good fellowship and cultivate intellectual vagabondage. John Vanderpant photographed the founder of the Vagabonds, J. Francis Bursill, who wrote a column for the Vancouver Sun under the name Felix Penne.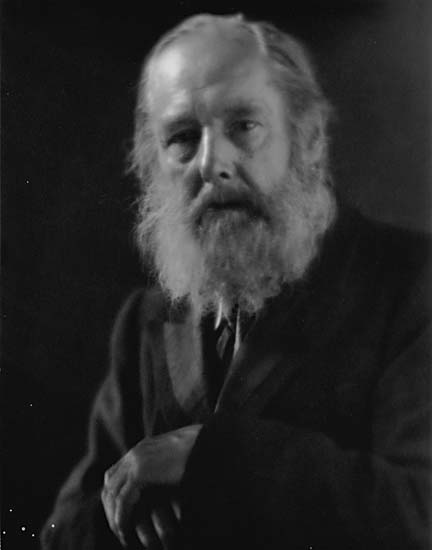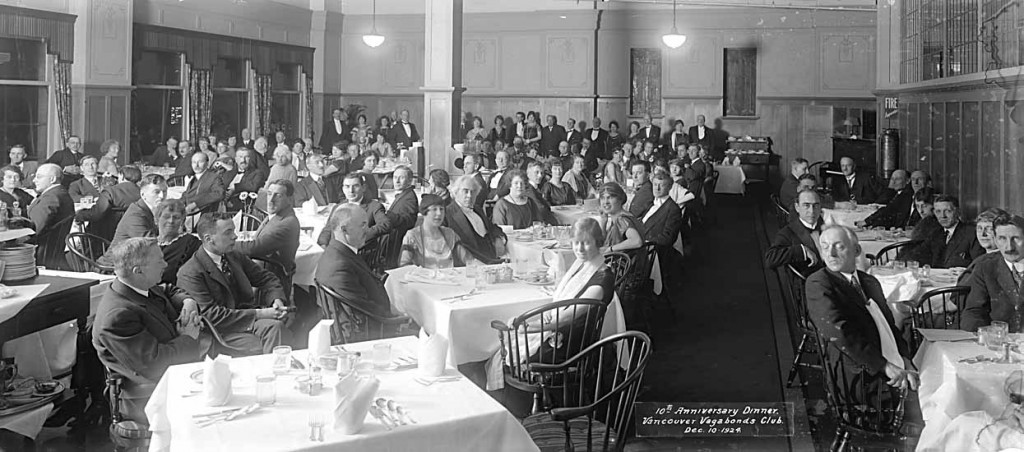 Poems may be included in small publications, like the following:
Dance of the Green Kale, artist unknown. Detail from cover of The Bright Line, by E. A. Lucas

Writers

So long as night is beautiful, and dreams
Make all unhappy, tired people glad,
A simple light that in a window gleams
Will shine like any vision that they had.
Gentleness and glory are the same,
And Beauty is most clear in simple things.
A star is lovelier than the highest flame
That flares upon the battlements of kings . . .
For you who light white candles as you go,
The night will not be dark or sad again.
Yours the delight always to keep them so,
And to remember that when tower-fires wane,
The lovely night will shine around you still —
The candle light — the star above the hill.
From Collected Works of the Vancouver, BC Chapter of the League of Western Writers, Vol. 1: The Bright Line, a collection of poems by Emma Ada Lucas. Item # PAM Und. 629
Inarticulate

"We have in Canada a strong British trait of not "Blowing our own horn."—K. J. Burns

________

Wake up and be spectacular,
Adopt in the vernacular,
A motto most ejacular,
And fly your flag unfurled;
Don't say in meek and puny verse,
"I will inform the Universe."
But shout—(to tinkling tune averse)—
"I'll tell the cock-eyed World!"

And wouldn't it be just as well
Your friends across the seas to tell
That you have other goods to sell
Besides your wheat and corn;
Although you never have been known
To syncopate a saxophone
You might in no uncertain tone
Commence to blow your horn.

Picture how sad and sick a fate
Remaining inarticulate
Refusing to gesticulate
And vocally afraid,
Shake off this dumb oppressiveness
And cultivate aggressiveness
And thus insure progressiveness
In future Foreign Trade.
One of the poems in Vancouver: the Halfway House of the Empire, a collection of poetry by Herbert Beeman. Item # PAM 1929-12
Personal or family papers may contain poetry. The following poem was written by J. Osborne Pierce, father of one of the wives of former Vancouver Mayor Louis D. Taylor. Pierce was an architect and fought in the American Civil War.
A Soldiers Return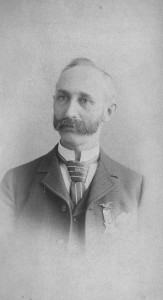 For three years Thomas had worn the blue
Of the Loyal Army. In sixty two,
A youth of four and twenty years
He enlisted, and had left in tears
His parents and had turned his face
Southward, to meet neath the torrid blaze
Of a southern sun the erring horde
Of secession. He had given his word,
And promised by all that he held most dear,
To brave all danger—despise fear—
face hardship, sickness shot and shell, —
If need be give his life as well, —
To raise once more the stripes and stars
Above the traitors flaunting bars
That floated from Virginias vales
And hills to Louisiana's swales
And dark lagoons. The life he had pressed
Of the woman he loved of all the best —
She who had promised, (heaven sparing his life)
When the war was over, to be his wife,
Had placed on his finger a band of gold
While her waist was clasped with his strong arms fold
And her eyes shed into his eyes a light
That glowed in his dreams for many a night
When the only canopy over his head
Was a southern sky.
Three years had fled
And westward he rode o'er the last fought field
Of Petersburg! his hot brain reeled
With the fever-heat that day by day
Had blanched his face to an ashen gray —
But the end was coming! A few weeks more
And he would stand by the cottage door
Of her whose face and form had been ever
With him! Now what could arise to sever
Their lives henceforth? Oh the thought was bl__[missing]
He had looked forward for months to this —
And the day had dawned! Now quiet and rest
Would restore him to health, and he should press
His loved one again as often before
He had pressed her form, and should look once more
Into those deep and soulful eyes
In whose depth he caught glimpses of paradise!
By Osborne J. Pierce. Add MSS 1477, series: Osborne J. Pierce American Civil War records, file: 1862-65 Civil War. Date 1862-1890.
There's much more poetry in the Archives. Come down for a look!