Few cities possess such a combination of nearby natural resources, a splendid harbour, a terrain ideally suited for urban use, an equable climate and a setting of great natural beauty.

Vancouver is the most important Pacific port of a great country. Here, if anywhere, should develop a great city. Circumstances of such character call for a city plan of substantial scale.
A Plan for the City of Vancouver, Harland Bartholomew & Associates, 1928, p. 10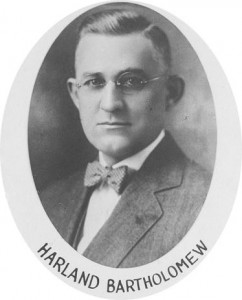 Founding his urban planning firm in 1919, Bartholomew was an experienced and respected planner by the time he was hired by the Vancouver Town Planning Commission in 1926.
Vancouver's first comprehensive town plan was prepared by Harland Bartholomew and Associates in 1928 and revised in 1929 to include the newly added municipalities of South Vancouver and Point Grey.
Bartholomew's firm wrote follow-up planning reports between 1944 and 1948.

We'd like to thank Bing Thom Architects for this 125th birthday gift to the City. The firm sponsored the digitization of all of the Harland Bartholomew reports held at the Archives. The reports are available now on the Internet Archive.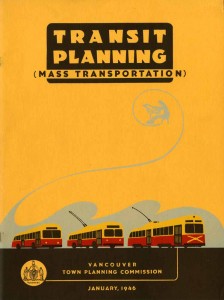 Bing Thom Architects and the UBC School of Community and Regional Planning are sponsoring a panel discussion on the significance of Bartholomew's ideas Tuesday, April 26 from 7-9pm at the UBC Robson Square Theatre. Tickets are free and are going quickly SOLD OUT.
Read Transit Planning.

His plans were extensive, dealing with all forms of transportation, parks and recreation, schools and zoning. Not all of Bartholomew's plans were adopted by the City, but his ideas were influential.
Take a look at these reports and see what Vancouver might have been. Find out what Bartholomew thought of your local school. Imagine a major harbour at Spanish Banks.
Read The Appearance of the City
What if City Hall was on Beach Avenue? What if the Burrard Street Bridge looked like this?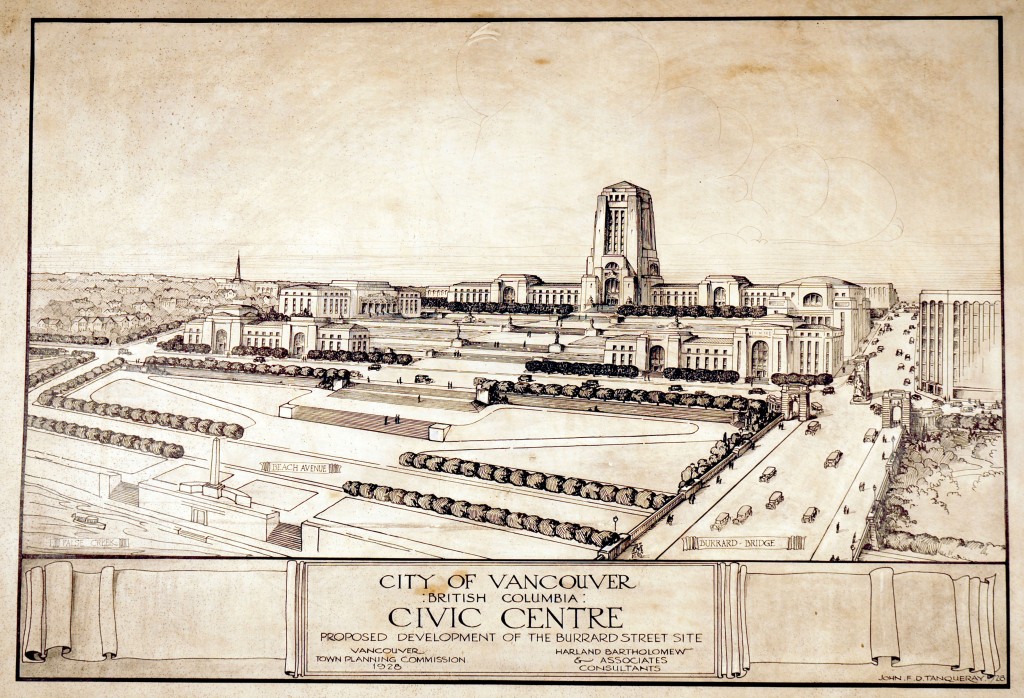 We've also posted a selection of maps and images from the reports as a Flickr set so you can get a closer look.
We hope to see you at the event, and we welcome feedback on this project.
In a future post, we'll tell you more about the project to digitize these reports, and the future work we have planned.