Doris Fiedrich has dedicated over 200 hundred hours of her time to the Archives since she started volunteering in July of 2011. Her interest in the Archives was sparked when visiting on a class tour as part of her curriculum at Langara's Library and Information Technology Diploma Program. A woman of many talents, Doris is a photographer who has had many pieces featured in local exhibits. For many years Doris exhibited at Artists in our Midst; here are some of the photos she took at last year's event. In addition to her portrait, dance, and event photography business, Doris invested a great deal of time and energy in education and around raising her daughter in a home education/ alternative school environment. A love of books draws many people to work in libraries–Doris hopes to marry a love of books with her other passions, art and photography, at a special collections or art library.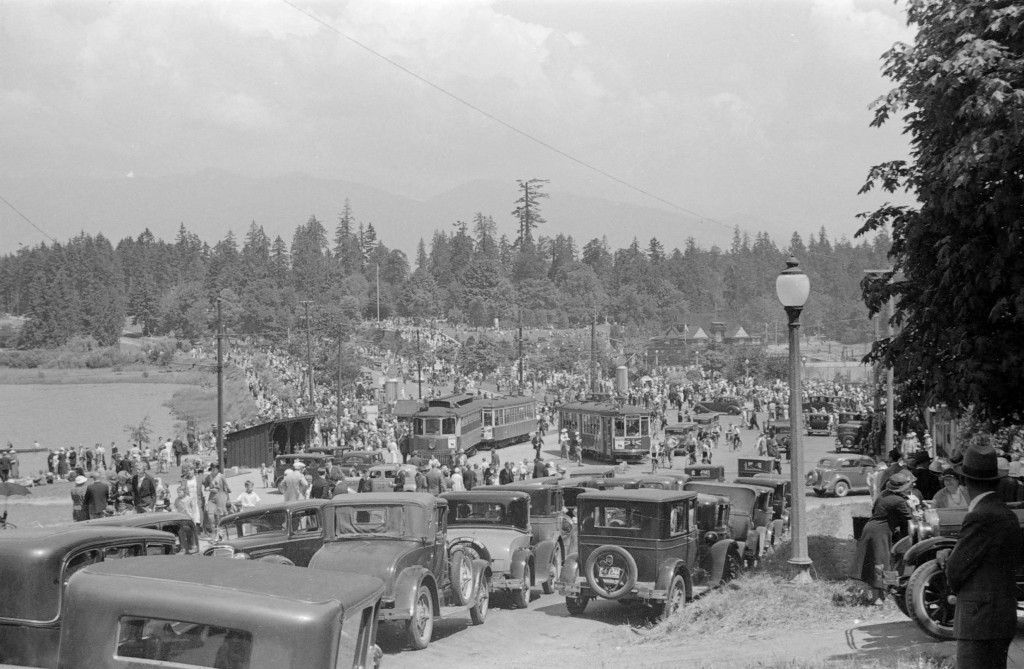 The eye of a photographer is evident in the new Video Wall show Doris curated for us using photographs from the Archives. Doris chose over 150 photographs on the theme of Vancouver parks and curated a lovely show featuring many of the wonderful public spaces in Vancouver and showing how people have used these spaces over the years and through the seasons. Our Video Wall shows can be viewed in the City Hall rotunda while you wait for the elevator and at the Archives in our gallery space. We hope to run the Vancouver Parks show in the fall, replacing Vancouver Vignettes.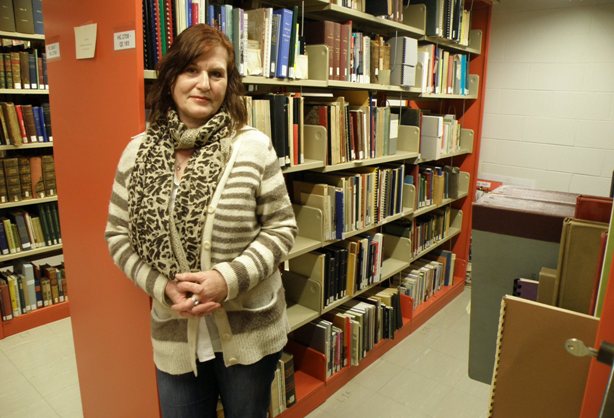 Did you know that there is a small reference library collection at the Archives? The collection contains books useful as reference for researchers and archivists, and includes many professional serials. It contains many books published by Major Matthews for which the Archives holds copyright. One example is Early Vancouver, which we made searchable online in 2011. The collection is non-circulating and can be consulted only in our Reading Room.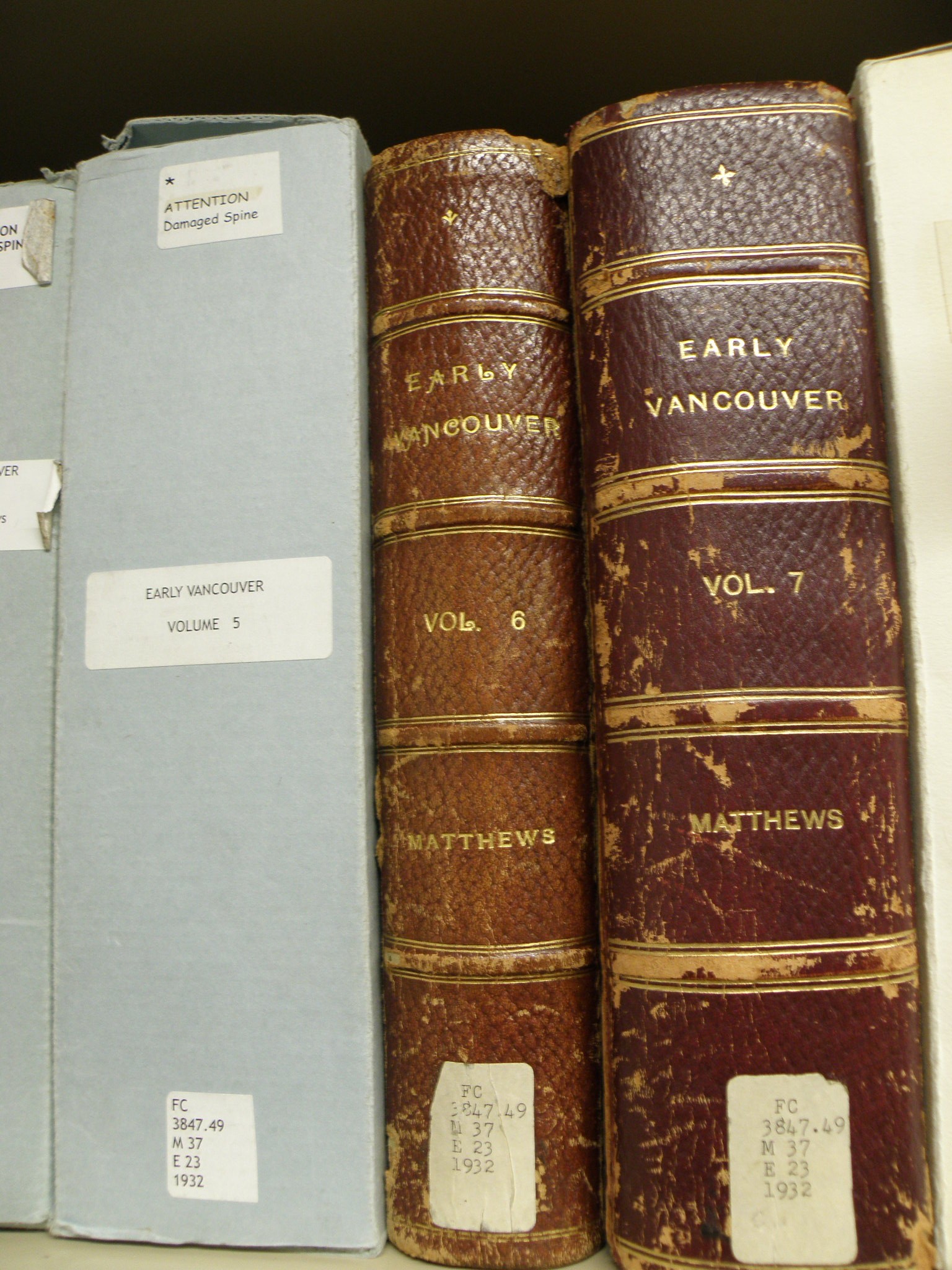 This specialized collection of 2,500 books and professional journals dating from the late 18th century to the present is a small, but important supplement to the Archives' holdings. Doris has been cataloguing new books as they are added to the collection as well as offering some TLC to the books already in the collection. She also created documentation to ensure consistent cataloguing at the Archives into the future.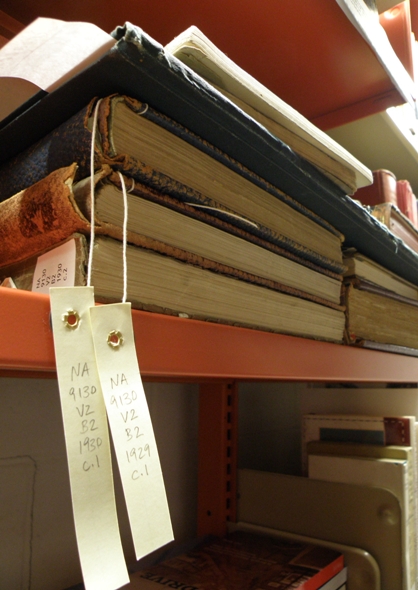 Simply taping call numbers onto old and rare books in our library is frowned upon. Instead, call numbers are written on card and tied to the spine with cotton string.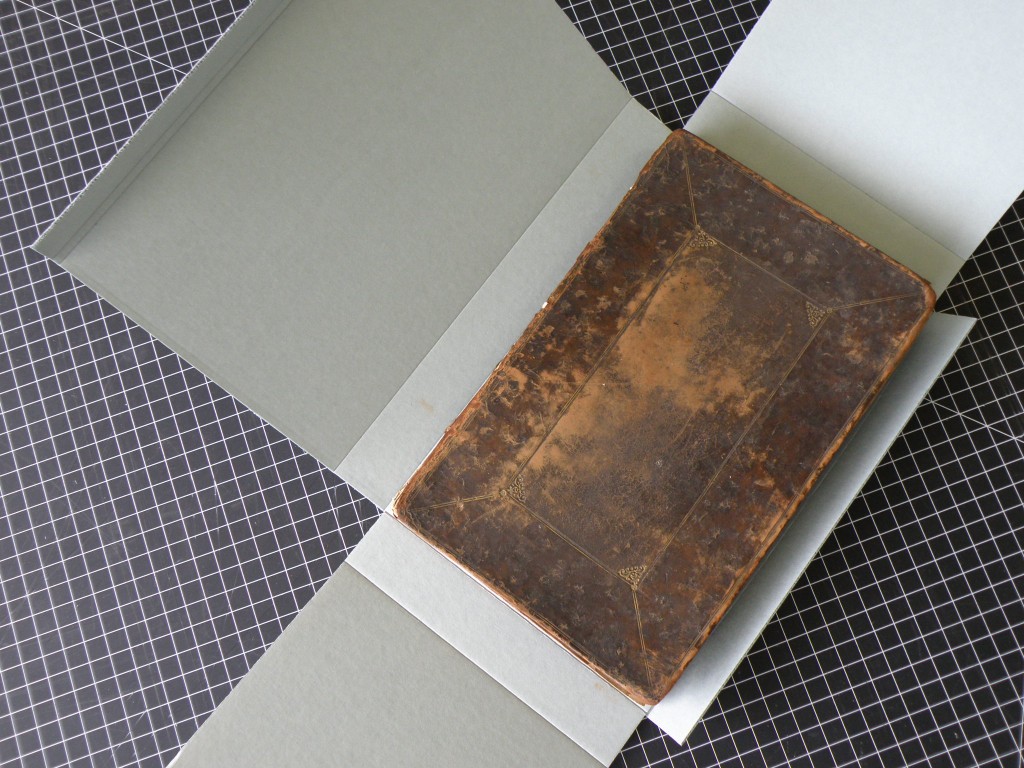 Some books even have unique boxes built for them, called phase boxes, to protect the spine and structure of the book to discourage further deterioration. There are numerous examples online of how to make a phase box.
Doris recently completed a practicum project here at the Archives during which she catalogued our professional literature serials, a large section of which had not been catalogued. This project nicely lined up with some of the material covered in a class she took last semester, LIBR2315: Media Materials. Doris also did some calculations and wrote up a work plan in preparation for a major shelf shift which will make room for all the additions to the library over the last several years. In addition, Doris catalogued a backlog of monographs. She will continue to keep our Library catalogue records up to date on a volunteer basis as new volumes are added.
Thank you, Doris, for your attention to detail, dedication, and hard work!