Did you enjoy the recent Khatsahlano Music and Arts Festival and want to know more about the origin of the name? Conversations with Khahtsahlano 1932-1954 is now online at the Internet Archive.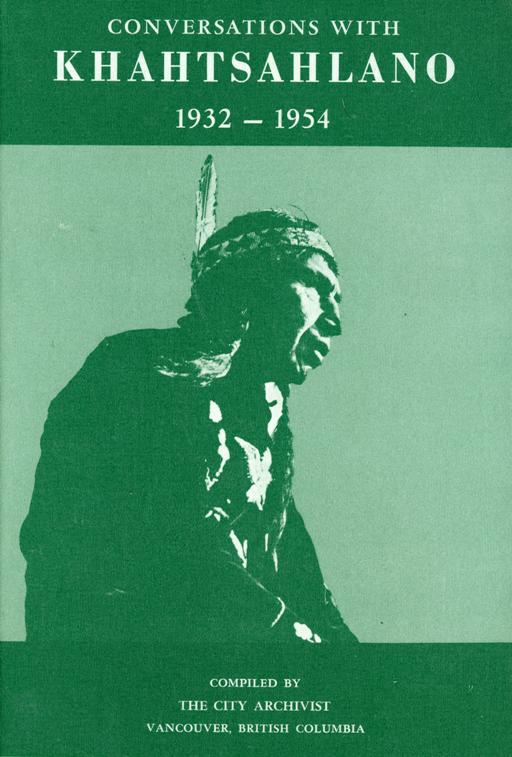 We uploaded it a while ago but there was a glitch that sent it to our film collection. That's been fixed, and it's now available in several text formats and in the online reader.
Published in 1955, it contains transcriptions of conversations between Vancouver's first City Archivist, Major J.S. Matthews, and August Jack Khahtsahlano, a Squamish chief born in 1877 near the site of the Burrard Bridge. Over the course of 22 years Chief Khahtsahlano recounted details of his family and their lives as well as stories about local events. Matthews in turn transcribed the visits and augmented them with maps, drawings and photographs.