One hundred years ago, on March 7, 1913, Emily Pauline Johnson died in Vancouver. She retired here in 1909 as a celebrated poet, author and performer and, although Johnson lived a brief four years in Vancouver, she left a lasting legacy in the city.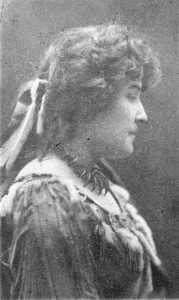 Born in 1861 on the Six Nations Reserve, outside Brantford, Canada West (Ontario), Pauline Johnson was the daughter of a Mohawk chief and an English mother. Her Mohawk name was Tekahionwake. She published her first poem in 1884. In 1892 she began to read her poems to audiences, honing her skill as a dramatic performer as she performed on tours across Canada, in the United States and in England over the next 17 years. Her first book of poems, The White Wampum, was published in 1895.
Pauline Johnson visited the West Coast often during her tours. In 1906 she met Squamish Chief Joseph Capilano (Su-á-pu-luck) in London and began a friendship with him. In August 1909, already suffering from breast cancer, Pauline Johnson retired from touring and moved to Vancouver.
By 1911 Pauline Johnson was ill and living with modest means in the West End. She worked with Chief Capilano, retelling his stories in Legends of Vancouver, a book she published in 1911 with the help of her Vancouver friends. Johnson included the stories of Stanley Park landmarks Siwash Rock and Deadman's Island and of The Lions (Two Sisters), a Vancouver icon. Her poem Lost Lagoon immortalized the name of the inlet now cut off from the sea by the causeway to Stanley Park.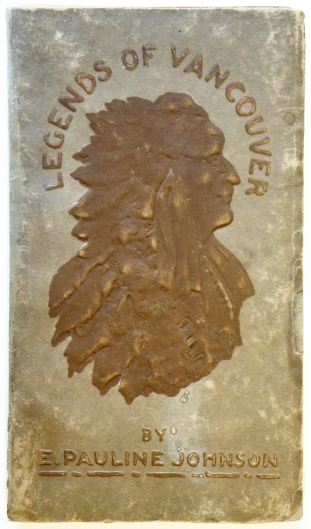 From the Bute Street Hospital where she last lived in Vancouver, Pauline Johnson wrote to a Mr. Fleming to ask that copies of Legends of Vancouver be delivered to her. This is one of the autographed documents by Pauline Johnson in the holdings of the City of Vancouver Archives.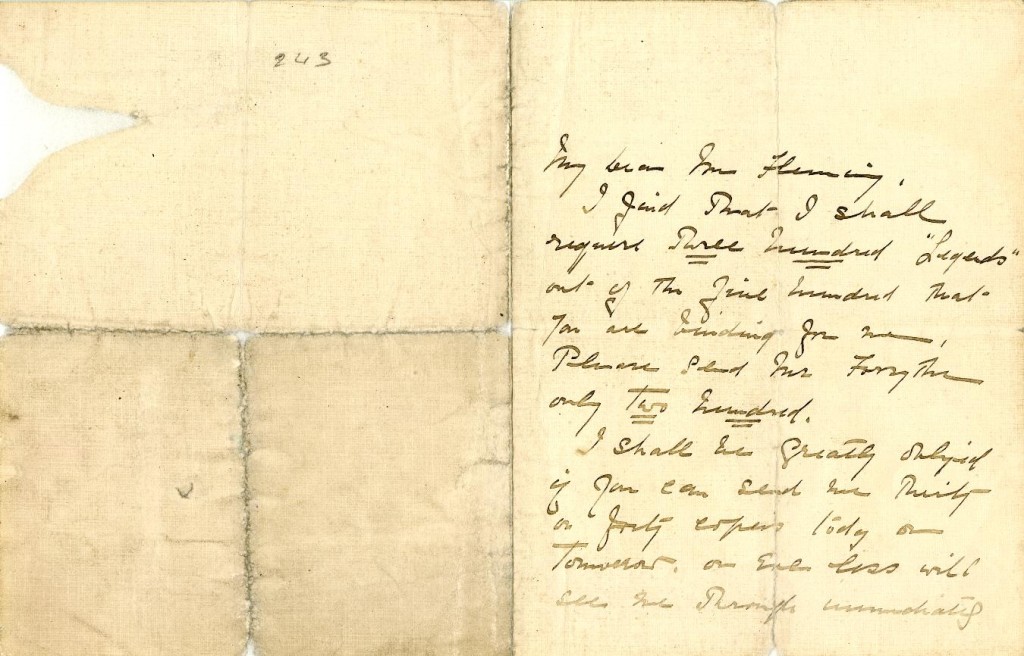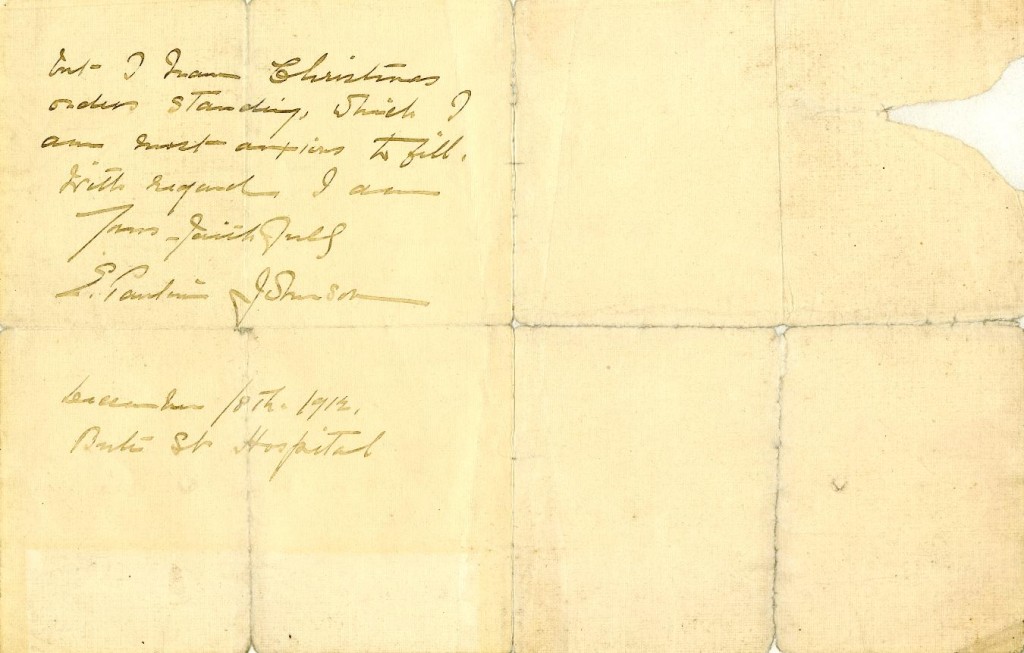 In 1912, again with the assistance of friends, a collected edition of her poems, Flint and Feather was published. This volume, according to her entry in Wikipedia, "has been reprinted many times and is one of the best-selling titles of Canadian poetry."
On March 10, 1913, Vancouver mourned the death of Pauline Johnson by declaring the day a civic holiday. A procession started at the Bute Street Hospital, where she had died, and ended at Christ Church Cathedral where the service was held. Thousands of Vancouver residents witnessed the procession along Georgia Street including many local First Nations people. Her casket was followed by Chief Matthias, son of Chief Joe Capilano. Four days later a small ceremony was held in Stanley Park, near the site of her present memorial, to bury her ashes.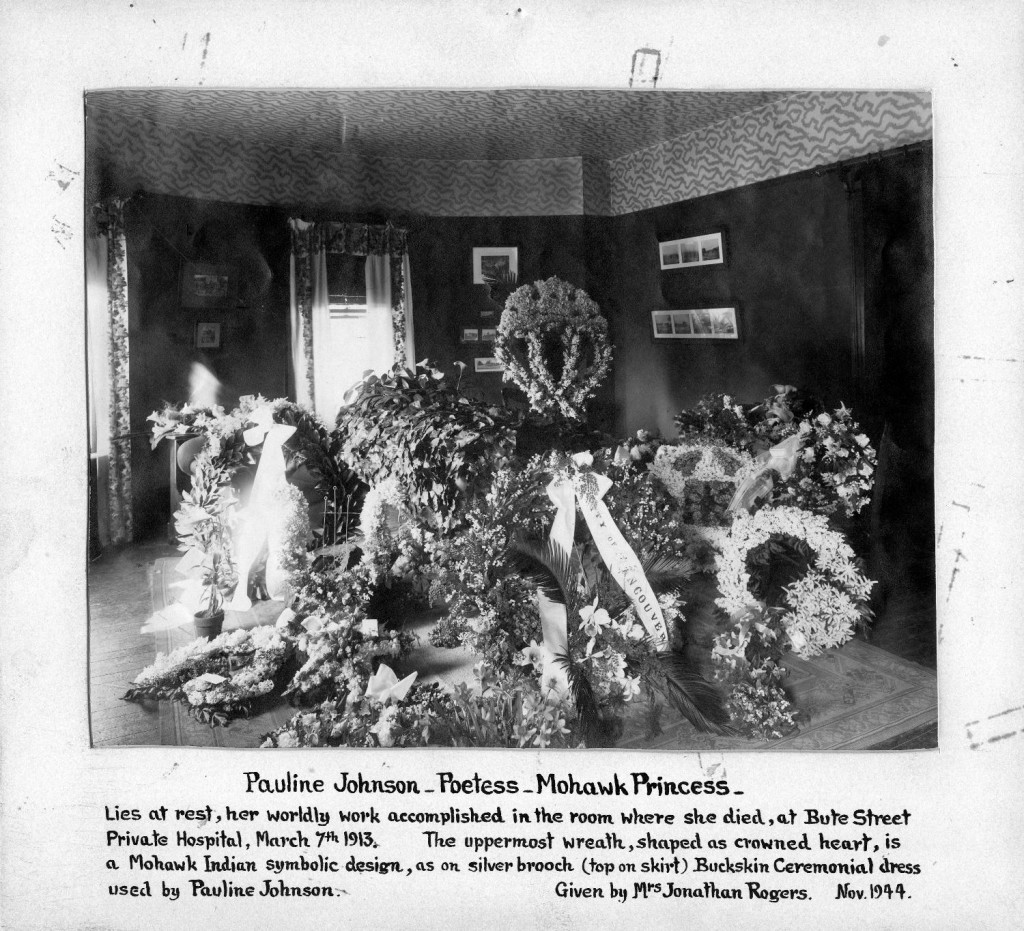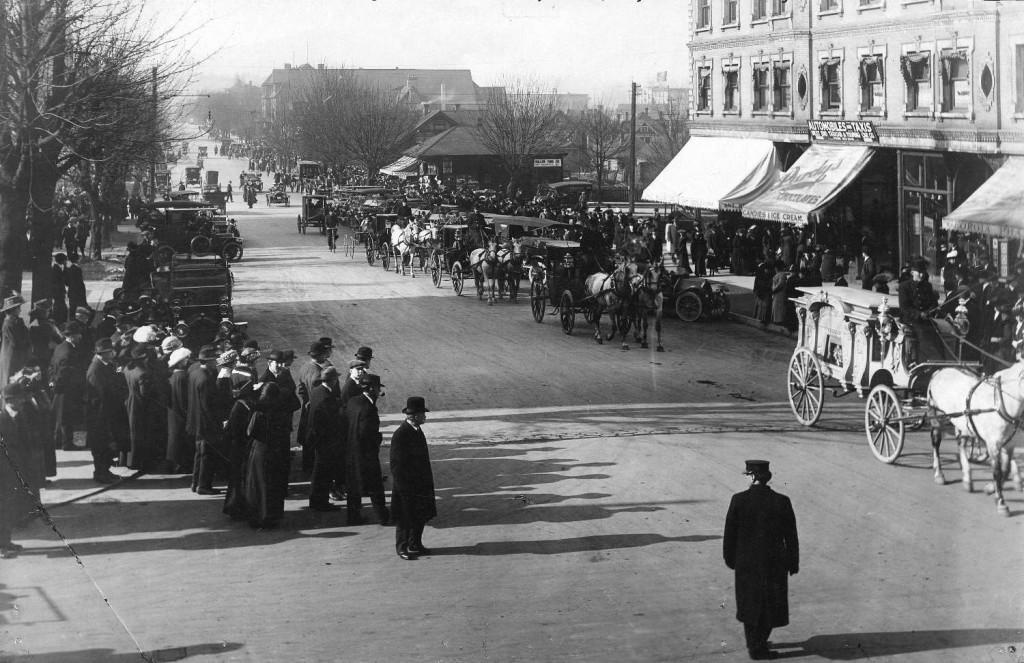 Shortly after her death, the Women's Canadian Club of Vancouver began to organize a monument to commemorate Pauline Johnson. Charles Marega proposed an elaborate design but it would have been costly to make and difficult to raise funds during the First World War and so work on a monument was delayed.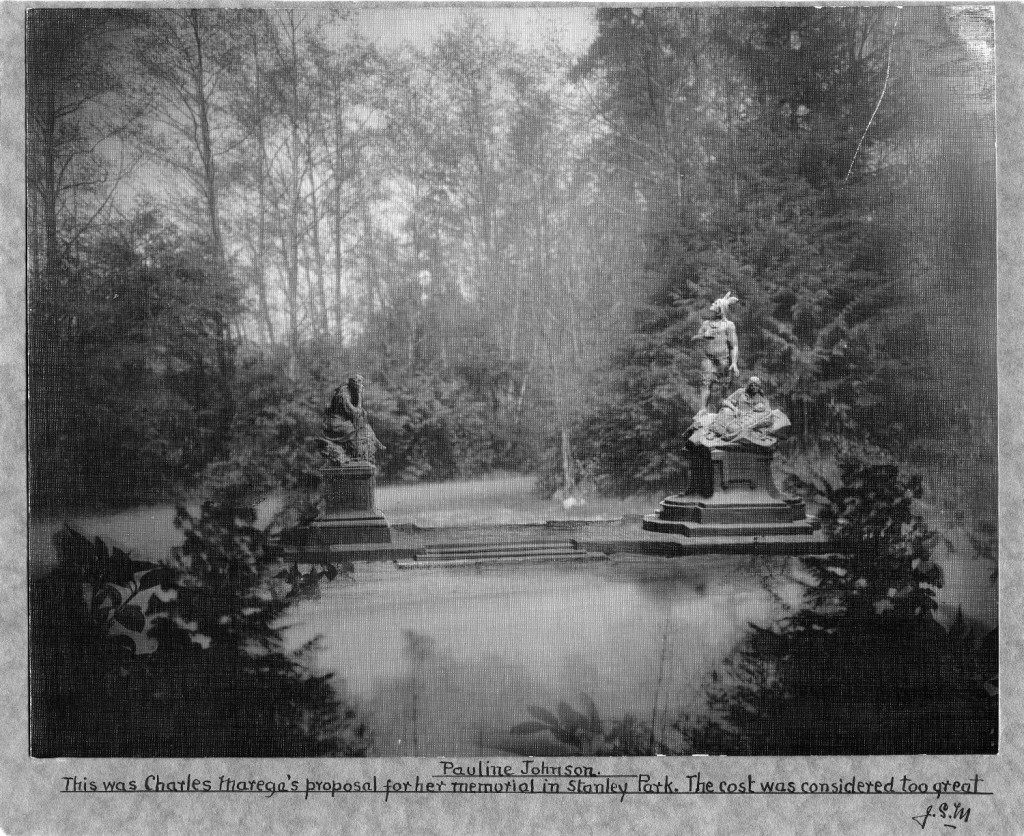 After the war the Women's Canadian Club of Vancouver settled on a more modest design by architect James Anderson Benzie, perhaps best known for his design of the Japanese-Canadian War Memorial erected in Stanley Park in 1920. The stone monument and fountain are located between The Teahouse and Third Beach, just off the side of Stanley Park Drive.
In 2012 a blueprint design of the Benzie-designed memorial was discovered and donated to the City Archives by J.B. Newall Memorials.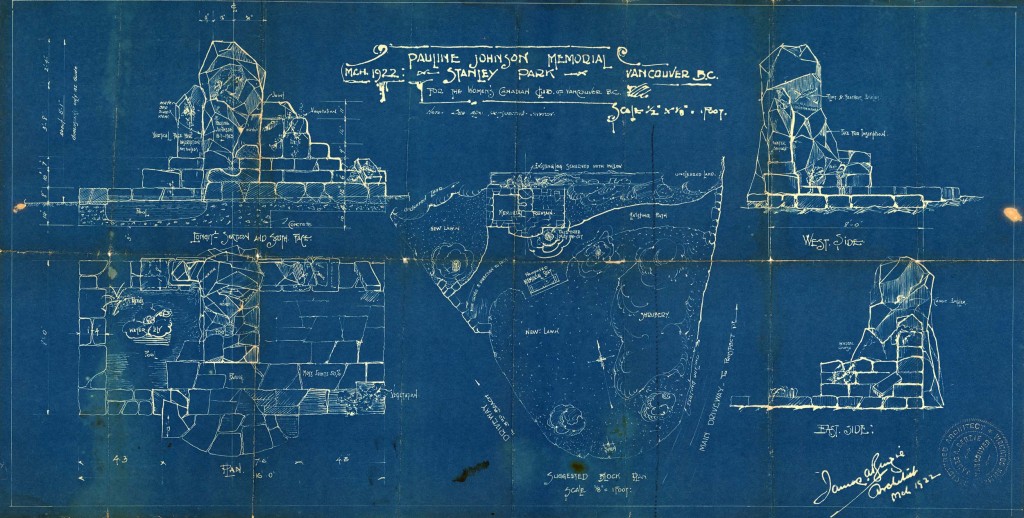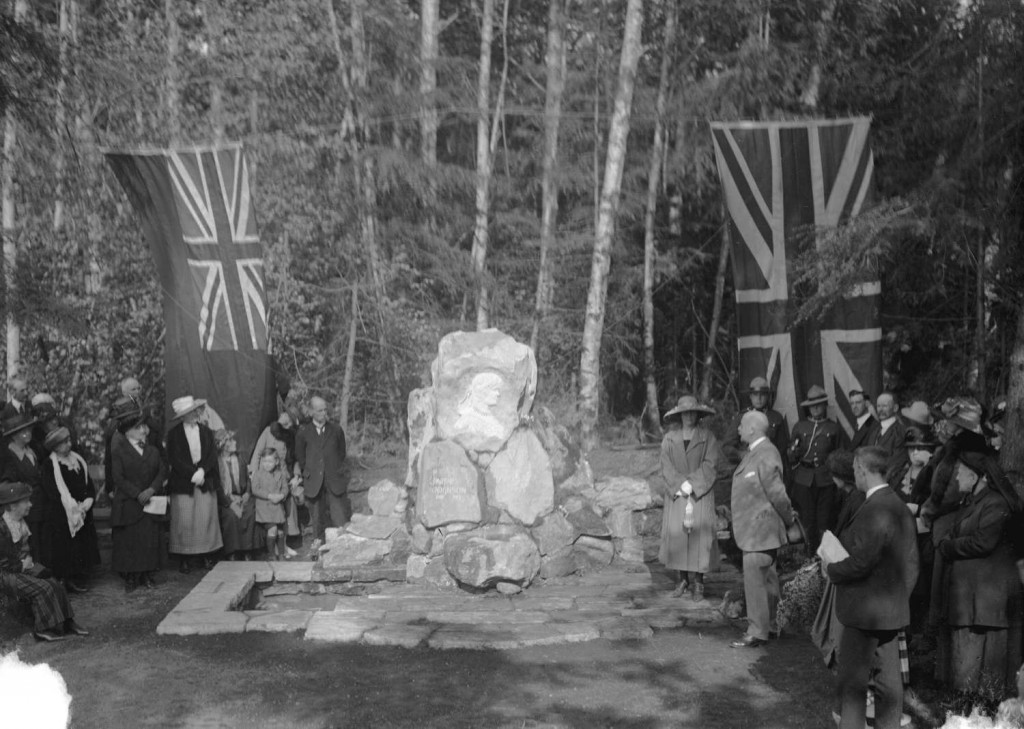 Artifacts and archival records relating to E. Pauline Johnson are held in a number of institutions. The principal repository is the E. Pauline Johnson fonds at McMaster University in Hamilton, Ontario. The records include much correspondence received by Pauline Johnson during her residence in Vancouver, 1909-1912. We have a number of photographs, copies of her publications and a very few letters.
The Museum of Vancouver has quite a number of artifacts associated with Pauline Johnson, many left to them in her will, including the native costume she performed in. One of the most poignant objects in their collection is her death mask, created by Pauline Johnson's friend and sculptor Charles Marega.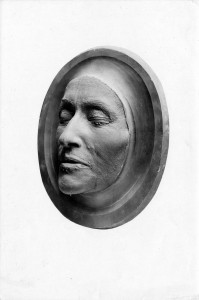 In March 2013 Herstory Café has planned two events to honour the 100th anniversary of Pauline Johnson's death in Vancouver, featuring Janet Rogers, a Mohawk spoken word, performance and media poet. The event on March 10, 2013 will take place at the Pauline Johnson memorial in Stanley Park.