It appears that people have always taken photos of their cats to share; it's not just a Web obsession. Here are a few that made their way into the Archives–feel free to download the images and superimpose your own captions.
This is a formal studio portrait of a three-year-old boy. Perhaps the cat helped to calm him and keep him still, although at this early date the child might have been tied to the chair or held in a clamp.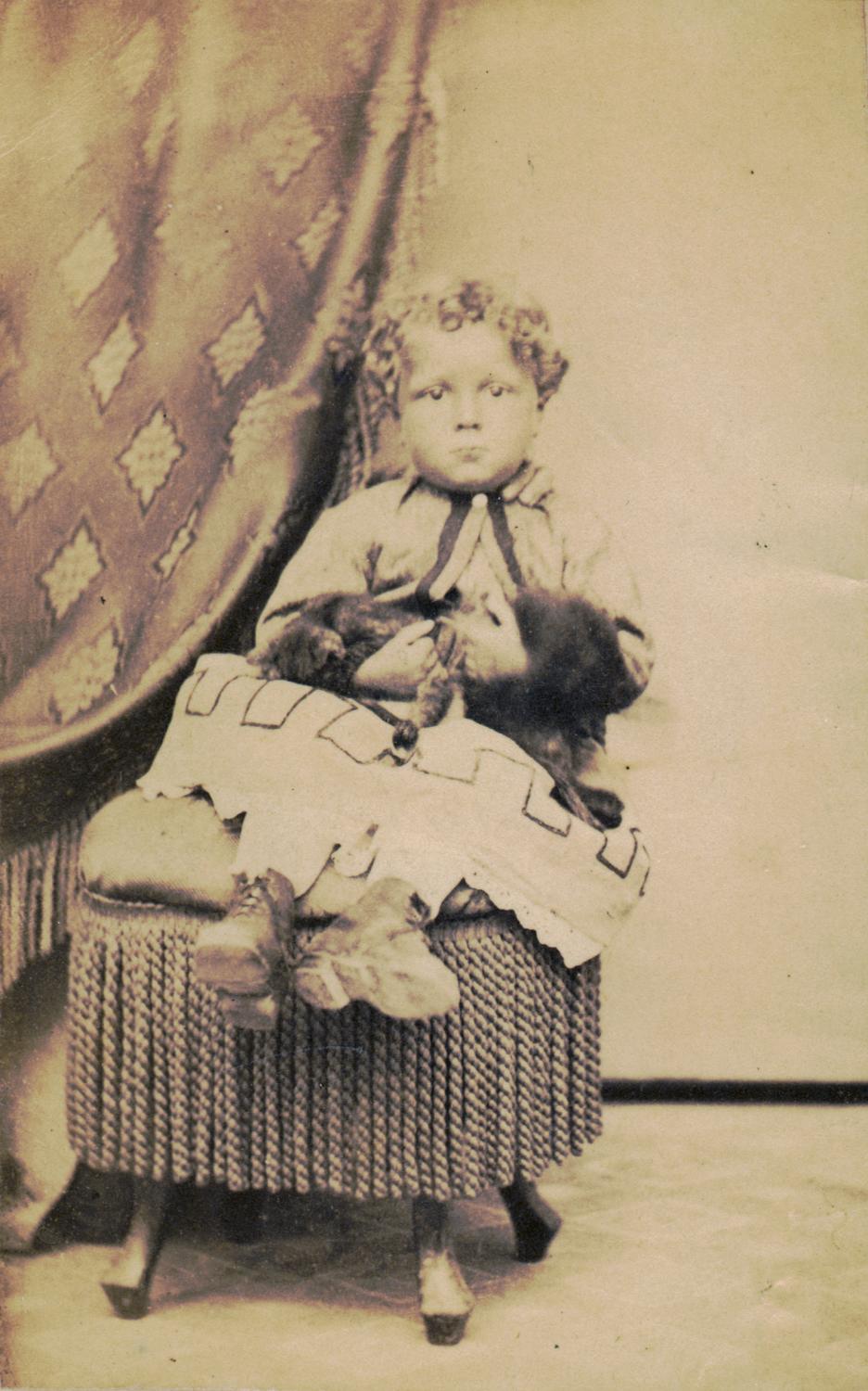 Noel Robinson arrived in Vancouver in 1908 and worked as a journalist for several daily newspapers. Here he is in military uniform, with friends.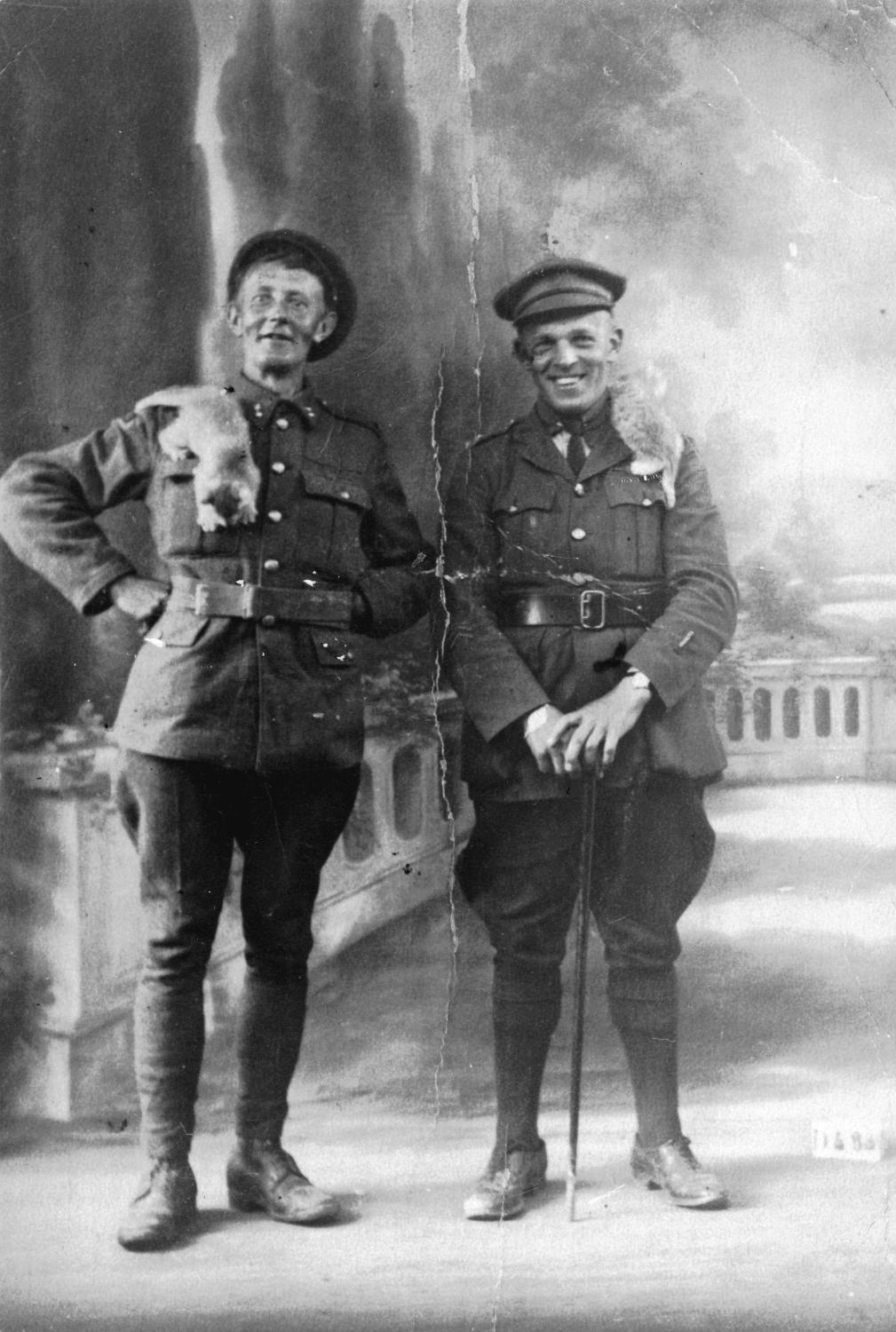 One of a group of photographs taken by local pharmacist Erwin Gordon, these might be his children. And his cat.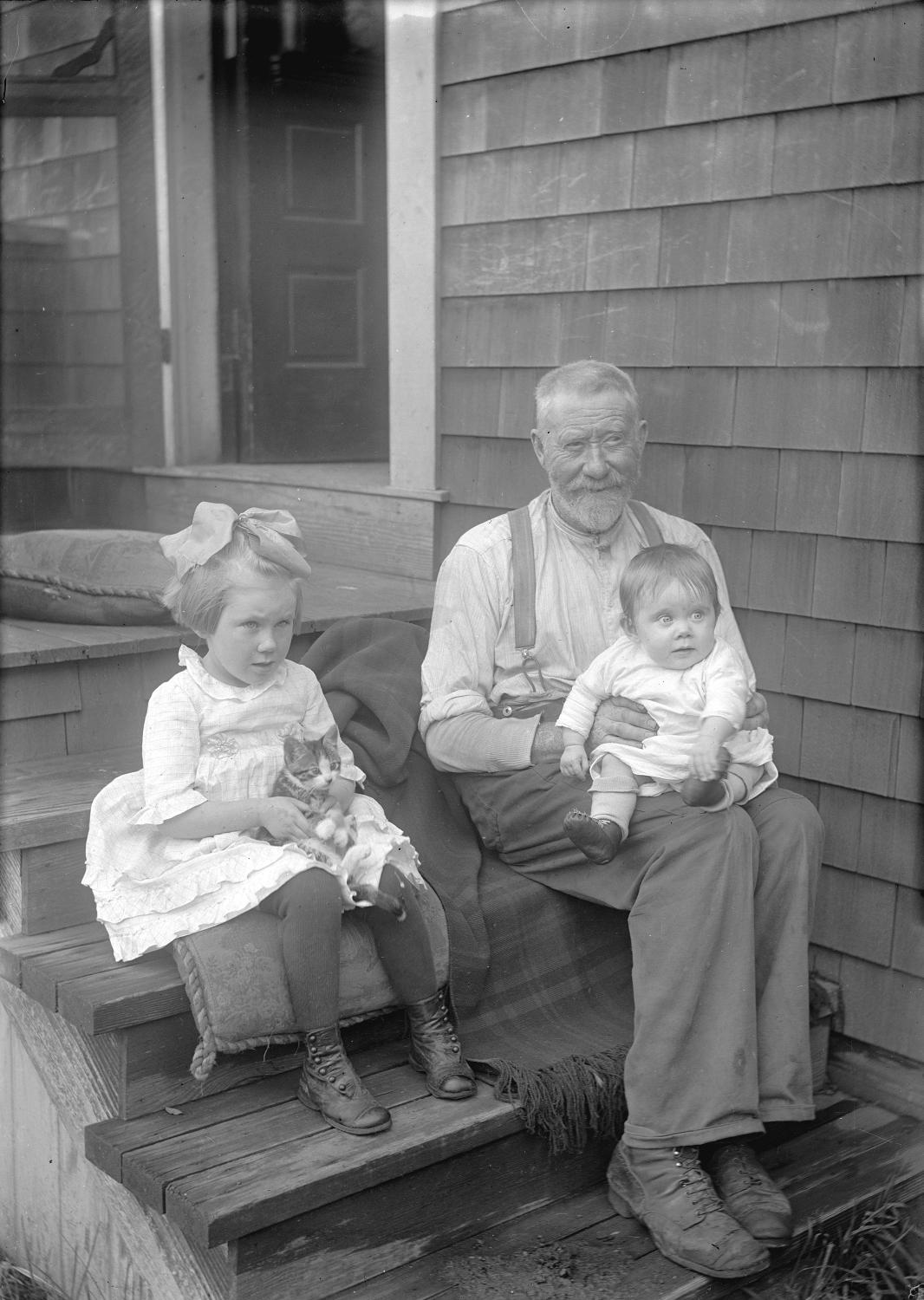 Jack Lindsay worked in Vancouver as a news photographer, photojournalist and commercial photographer. He took this for the Vancouver News-Herald.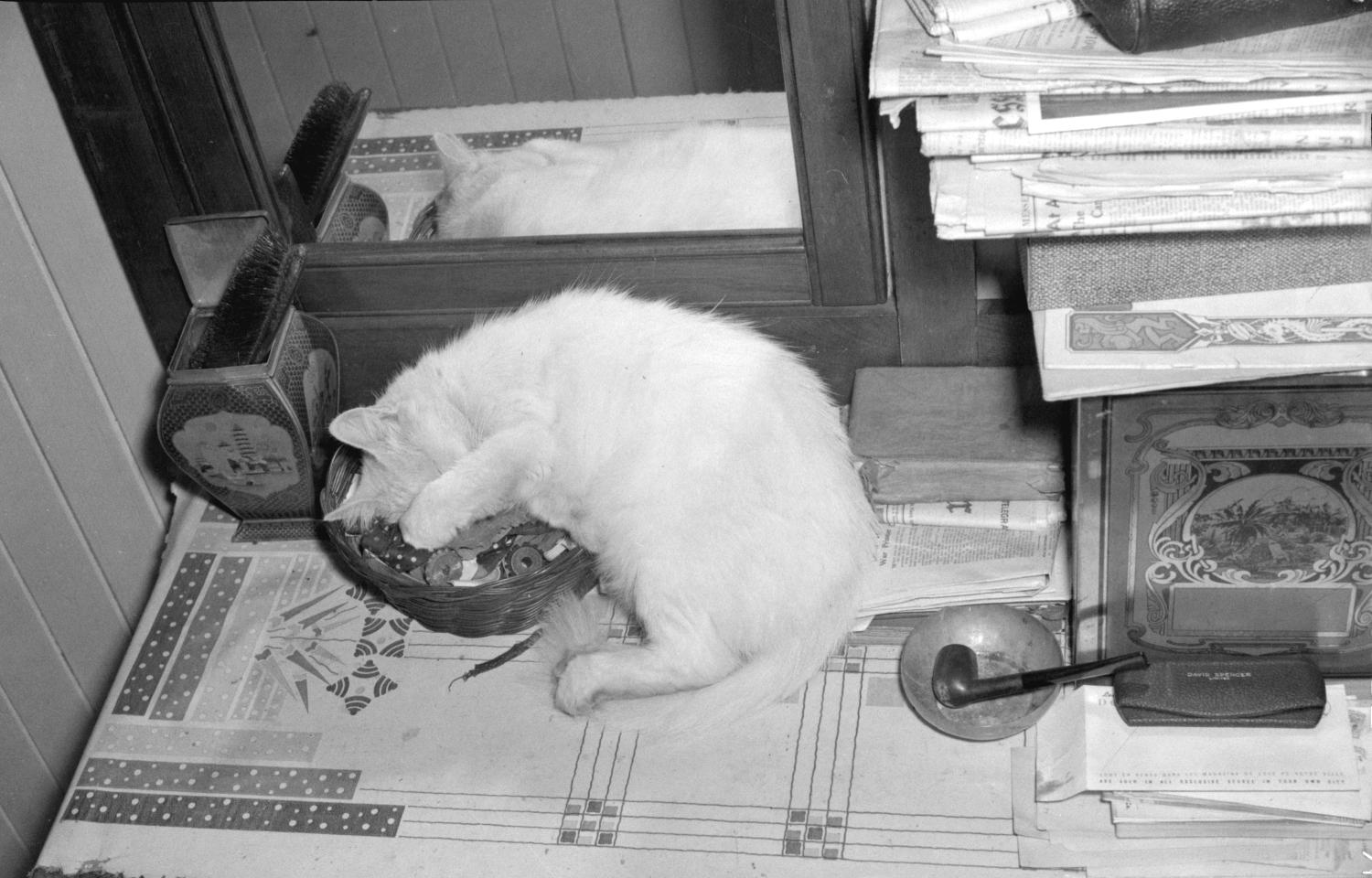 He also took this image of a child in a ship's wheelhouse.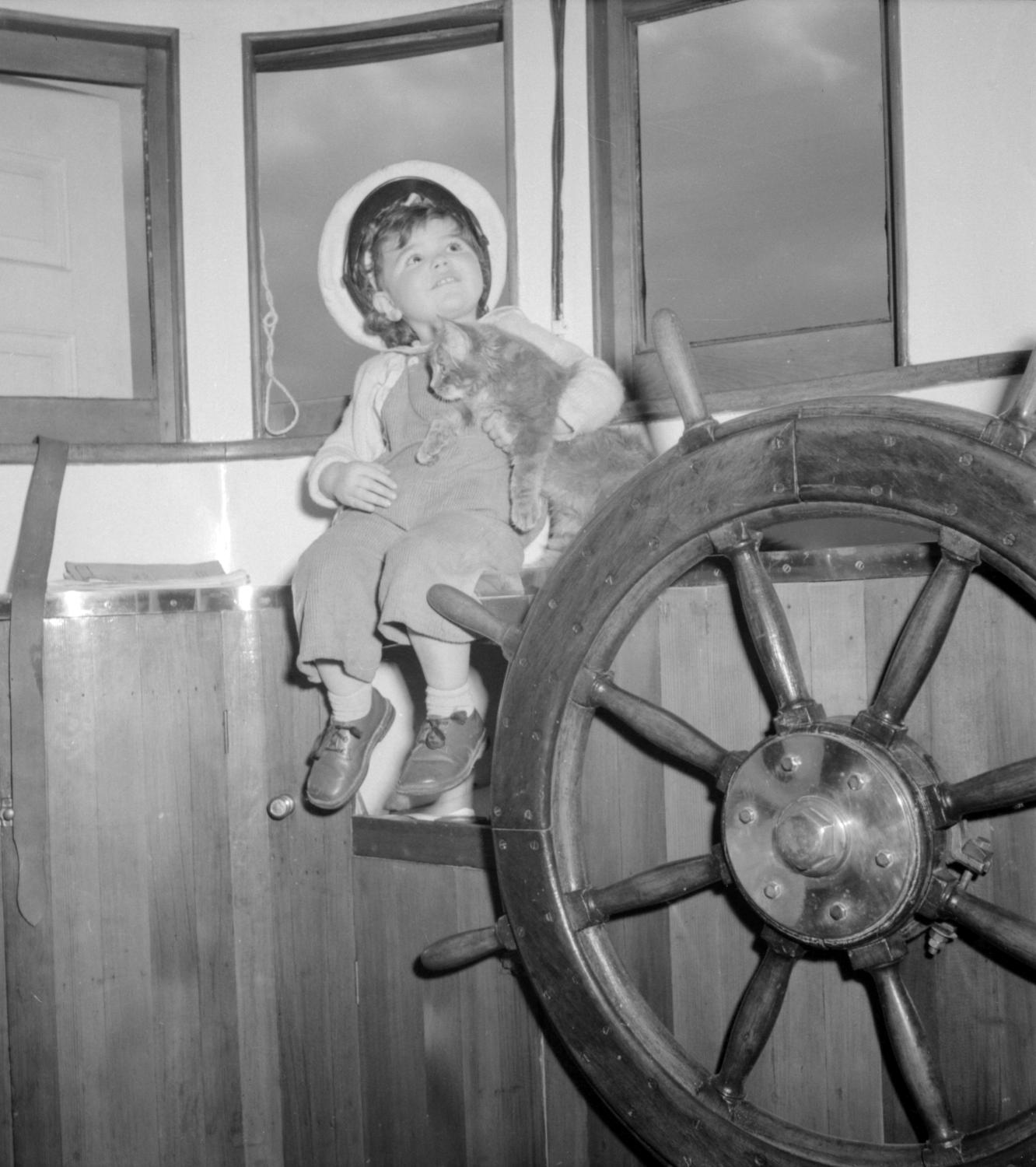 Former City Alderman John Bennett relaxes with his cat, in the same year he was awarded the Freedom of the City.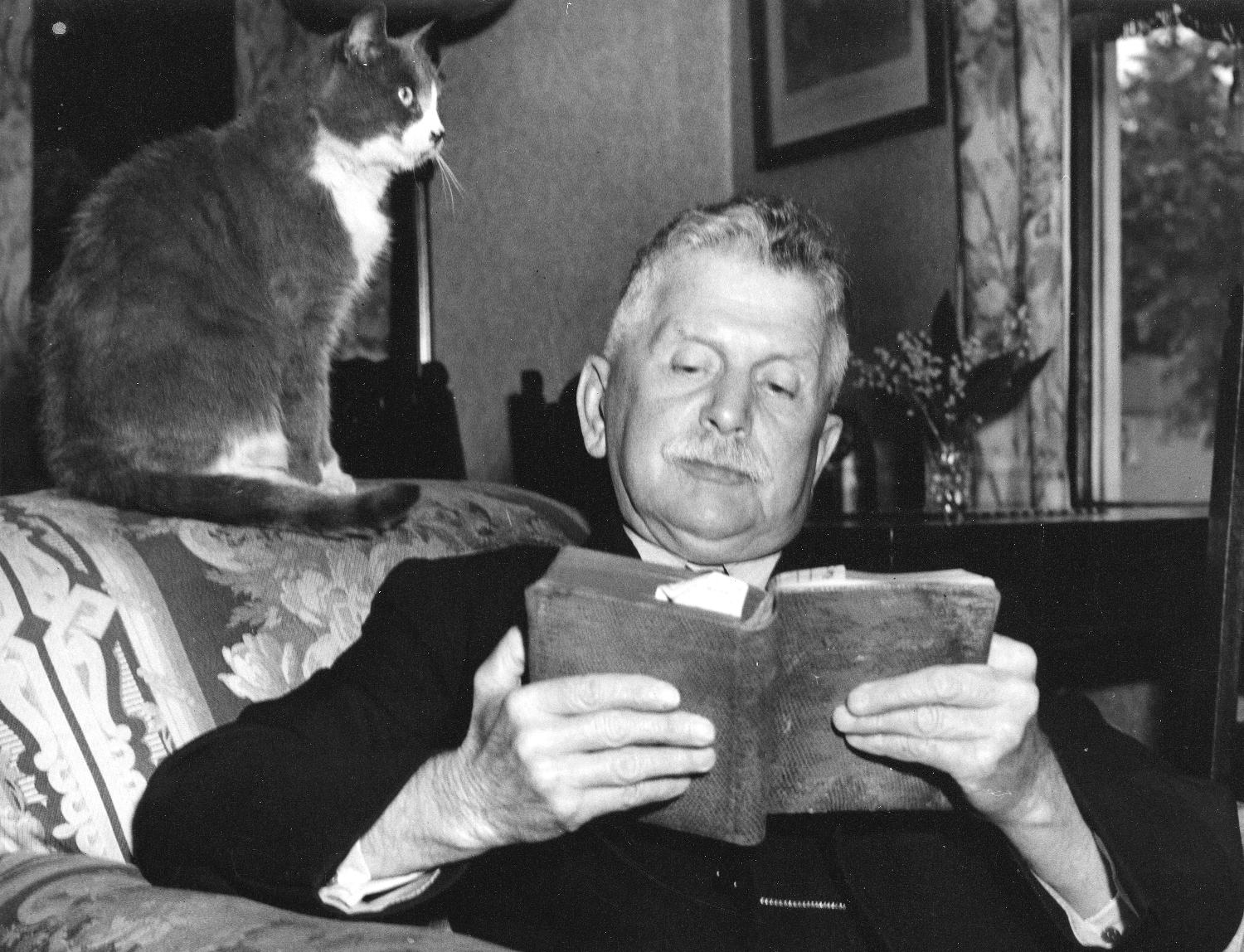 Frederick Seymour was Governor of the Colony of British Columbia from 1864-1869. Mount Seymour, and Seymour Street are named for him. The photographer, Frederick Dally, arrived in Victoria in 1862 and was known for his photographs of British Columbia. He returned to England in 1870 to work as a dental surgeon.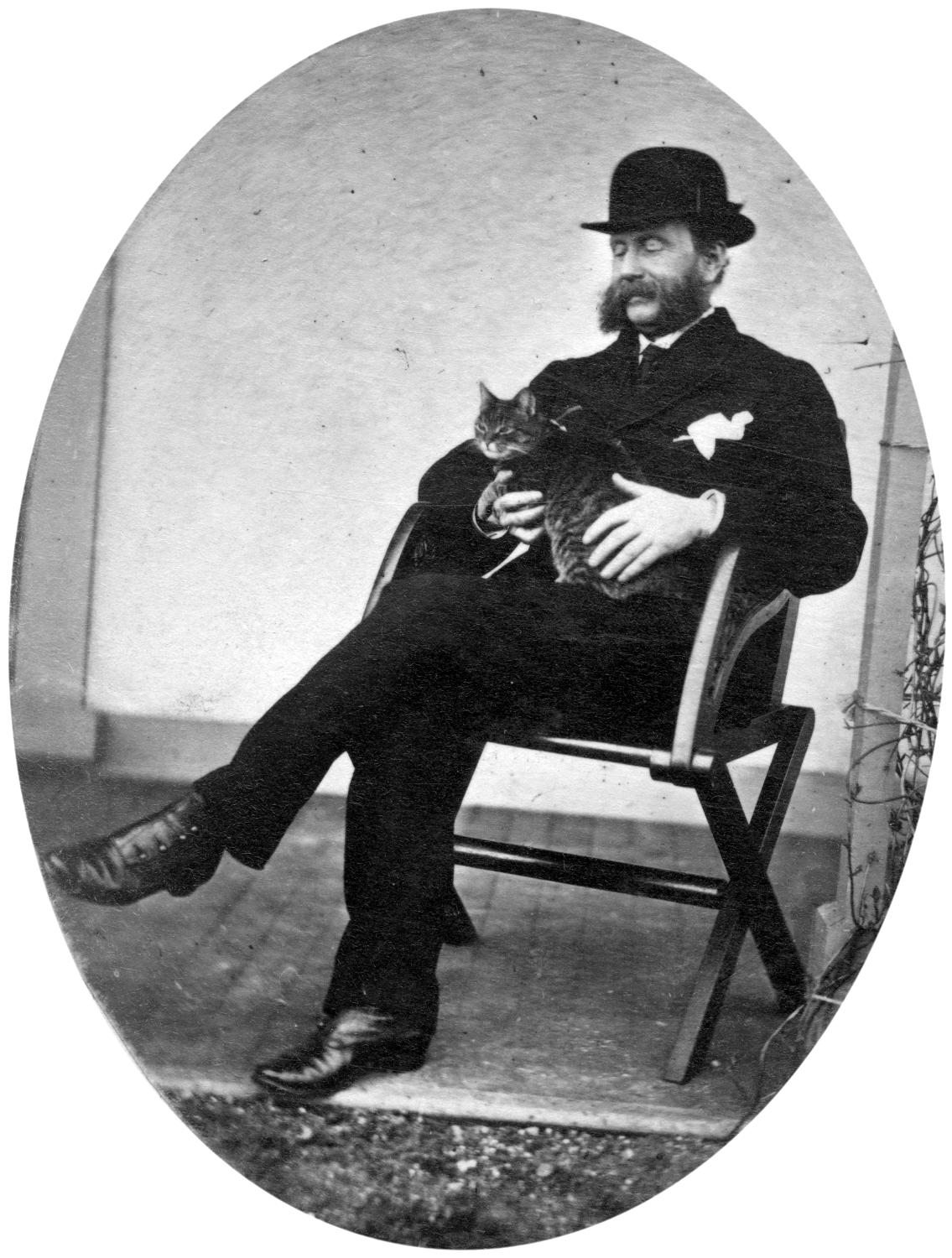 Sergeant James Sperring and others of the 121st Battalion of the Canadian Expeditionary Force are in a training camp in Vernon, B.C.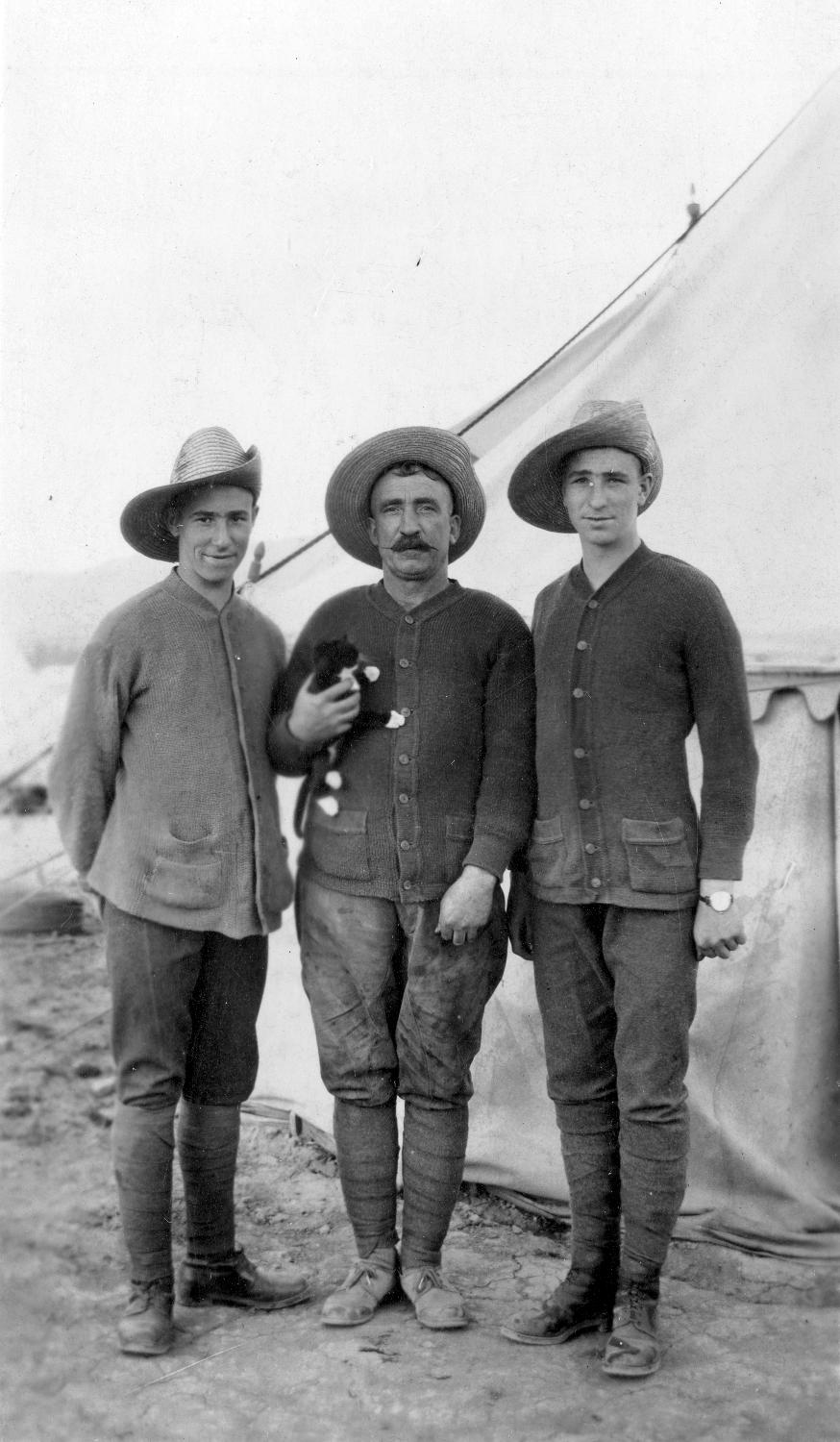 William Sumner was a member of the Home Guard in Winnipeg, men who patrolled the streets every night to be on the alert for attack during the North-West Rebellion. He worked as a bricklayer after he moved to Vancouver, laying the first brick in the old Hotel Vancouver.  A singer, he reportedly grew a beard at doctor's advice in order to protect his throat. He died in 1947 at age 95.