Vancouver Craft Beer Week 2013 starts tomorrow!
Last year, we showed you some of our beer-related holdings. This year, we're featuring an 1898 oil painting of the entrance to Stanley Park. Inset in one corner is the house that became the original Stanley Park Brewery. According to Major Matthews, the house was built by George Grant Mackay at the foot of Georgia Street at a what was then 725 Chilco Street.[1]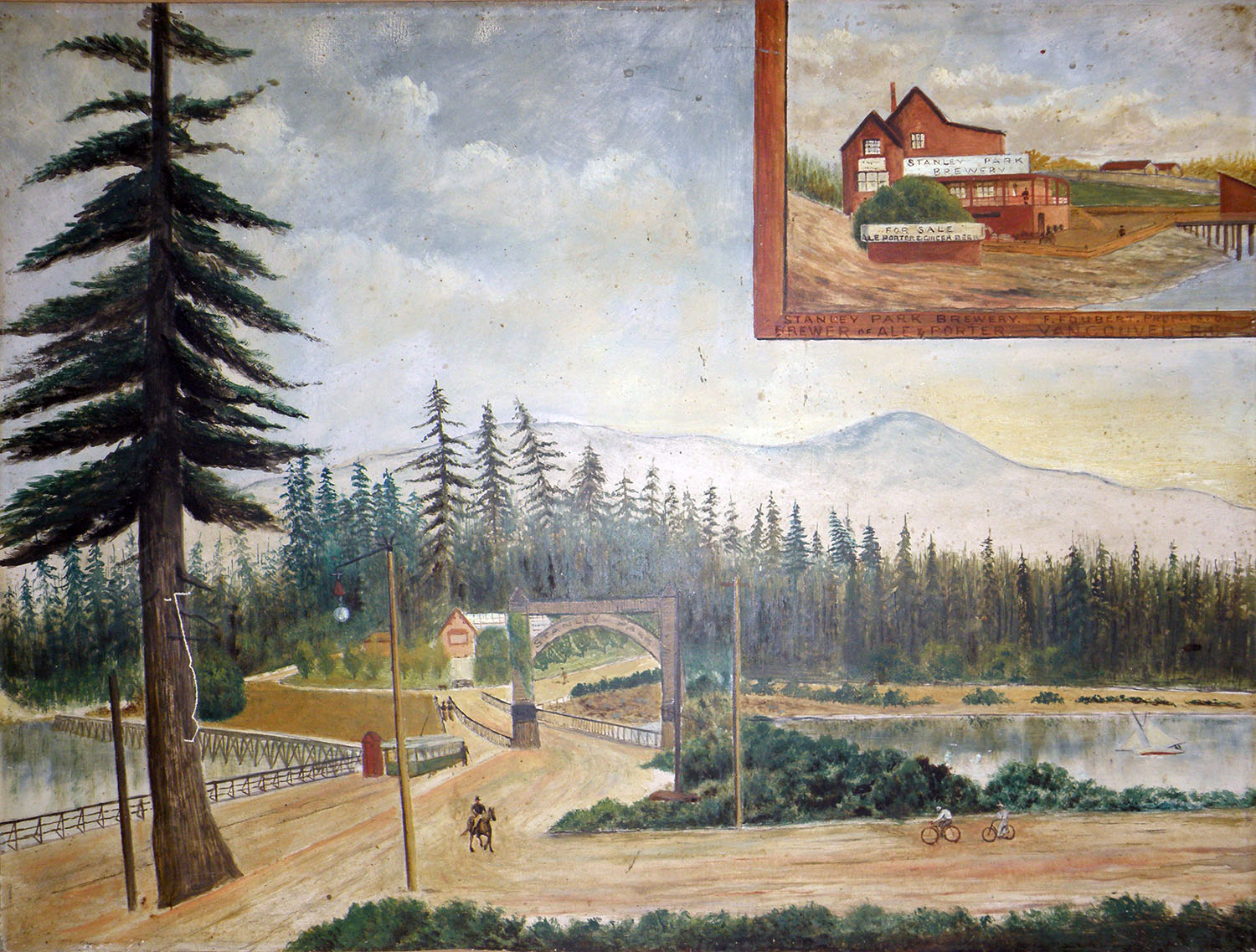 It shows many modes of transportation being used around the park: streetcar, horse, bicycle, boat and pedestrian. The painting is currently scratched and dirty but the details can be seen.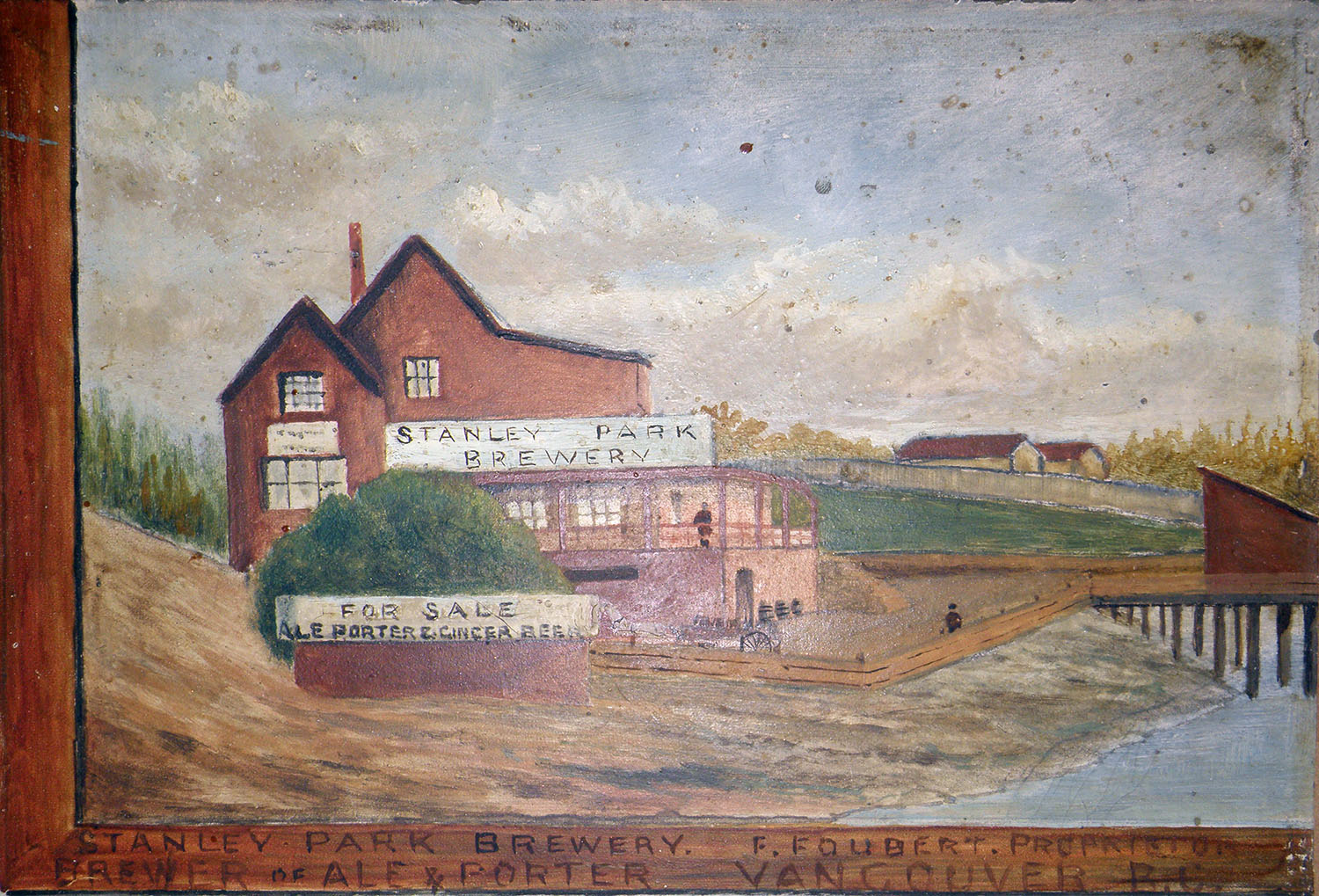 The detail of the brewery mentions the proprietor, Frank Foubert, who was at the same time proprietor of the Clarence Hotel at Pender Street and Seymour. It also shows a sign advertising that ale, porter and ginger beer are all for sale.
Enjoy Craft Beer Week!
---
[1] AM54 Major Matthews collection, File Stanley Park Brewery.