There was a great turnout at our annual screening this past Sunday: Reflecting the City screened to a sold-out crowd, and the theatre had to turn away many hopeful theatre-goers in the rush line-up. Fortunately, a handful of reserved or pre-sold seats went unclaimed, and a lucky and patient few were able to get in.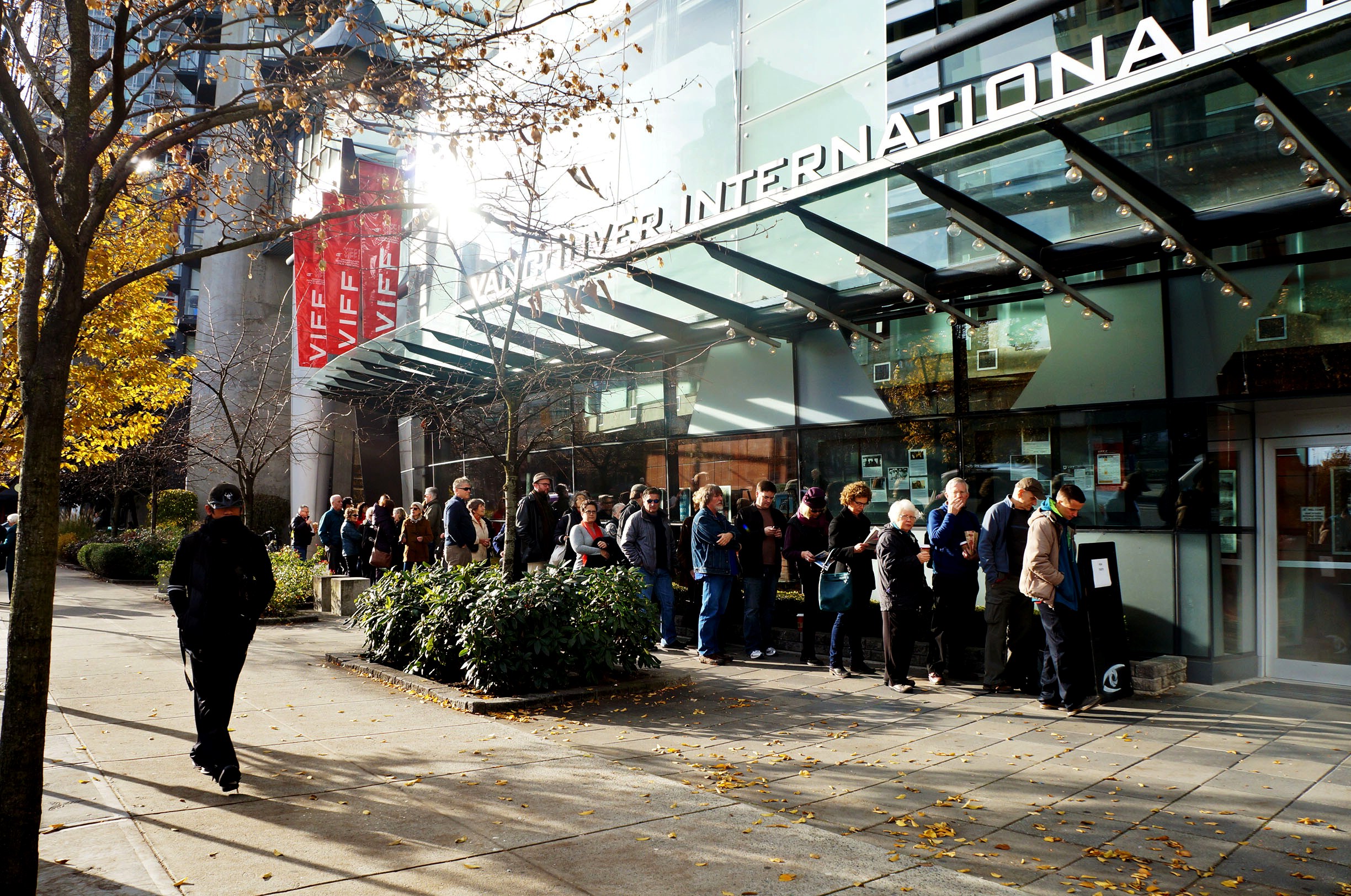 Veteran Archives volunteer Kristine Aguilar used photographs from our holdings to design two beautiful posters that were on display in the Vancity Theatre atrium.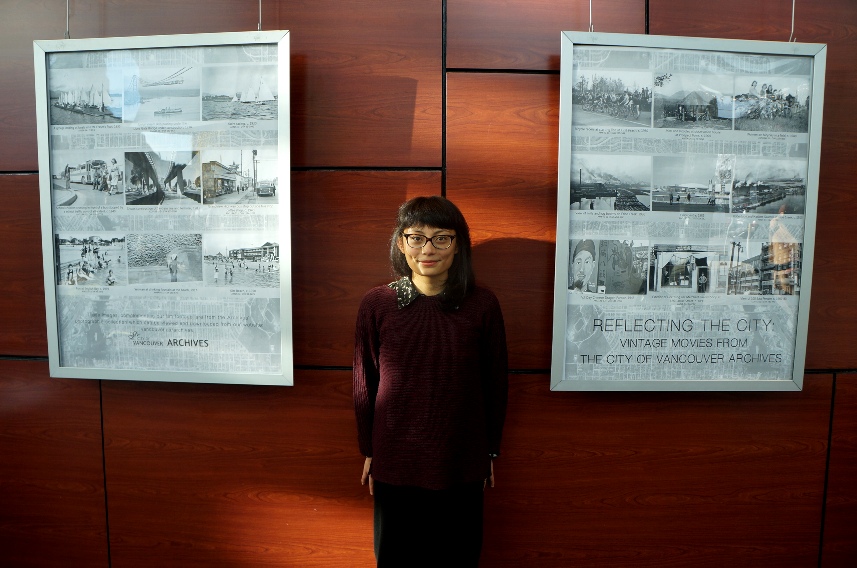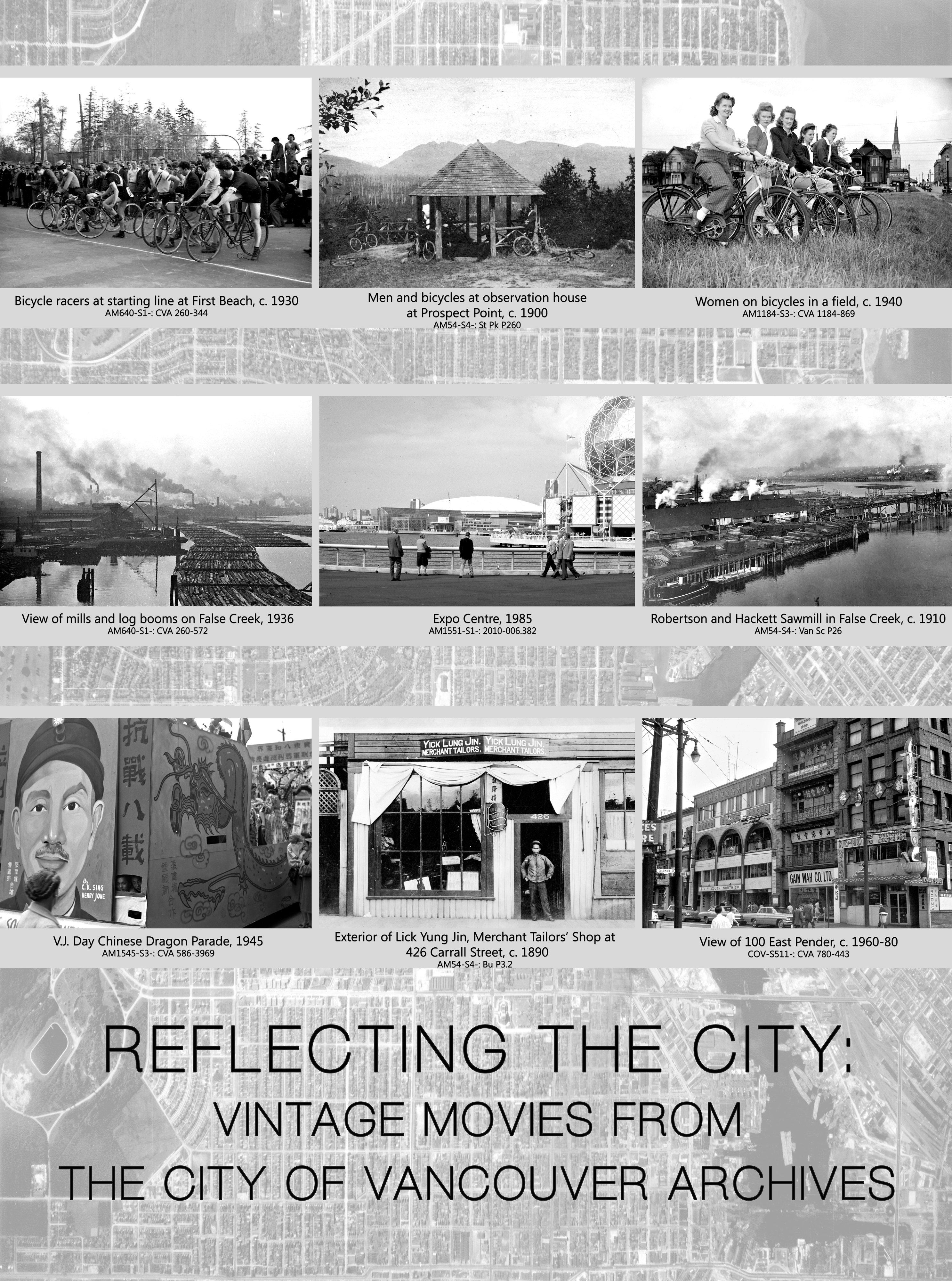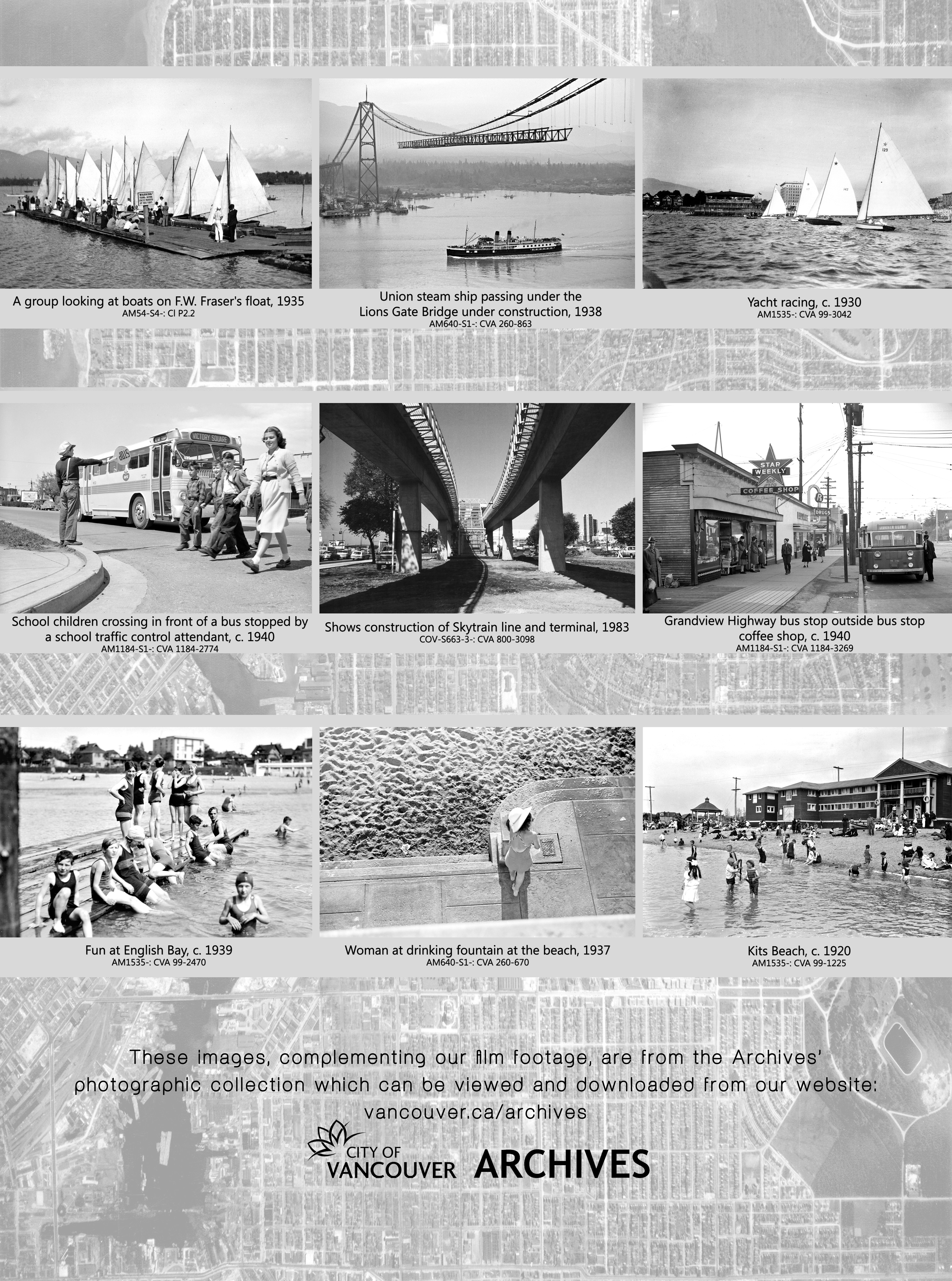 City Archivist Heather Gordon thanked the donors of screened material who were in attendance: Dana Cooper, Anne Denman, Hans Sipma, Gordon Inglis, and Mike Collier. Their donations have enriched the Archives' holdings and made this screening possible.
Digital Conservator Sue Bigelow explained the signs of deterioration in magnetic media, and the inevitable obsolescence of the technology. The Archives' solution to save the content is to transfer the tapes to an open source lossless preservation file format.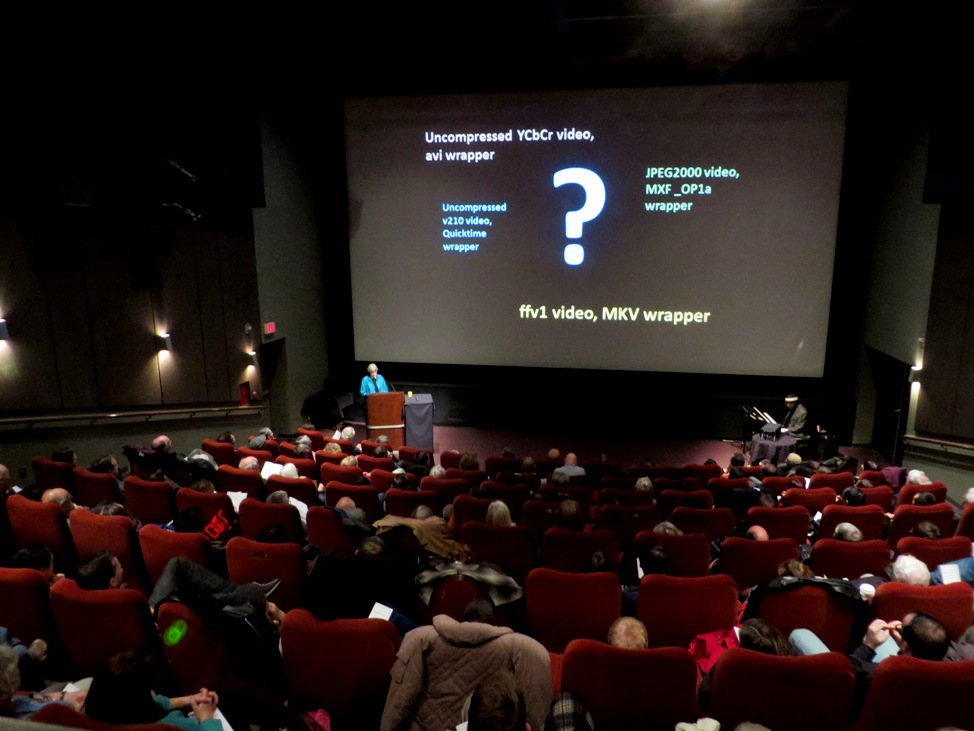 Michael Kluckner presented the screening in five segments. "Family Abroad", from the Douglas S. Scott fonds, featured home movies documenting the lives of a family based in Victoria, New Westminster, and Hong Kong during the 1930s.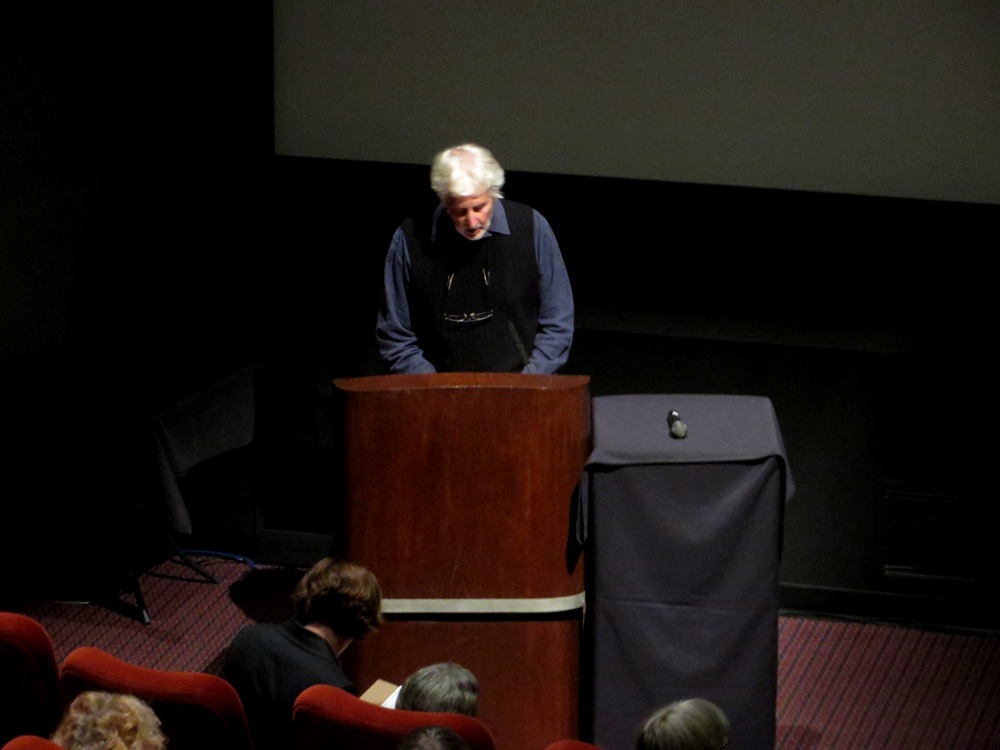 Home movies made in this era were largely the privilege of the wealthy who could afford the expensive film and cameras. If not told, one would never know that these family scenes were taken during the Great Depression.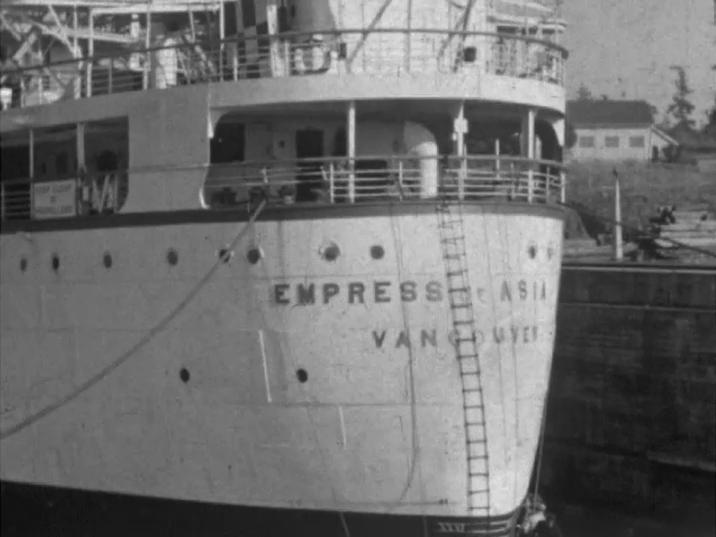 Similarly, one would never know that there was a war across the Atlantic by viewing the next segment, "Wartime Summer". Our Outdoor Heritage, made by the Board of Parks and Recreation in 1940, was likely a good distraction from the realities of war-torn Europe. The segment features Vancouver Sun-sponsored swimming lessons, kids' dress-up days and outdoor recreational activities familiar to all Vancouverites. One of our favourite shots from the '40s reinforces the diversity Vancouver is known for today: a portrait of young Vancouverites of all cultures smiling together for the camera.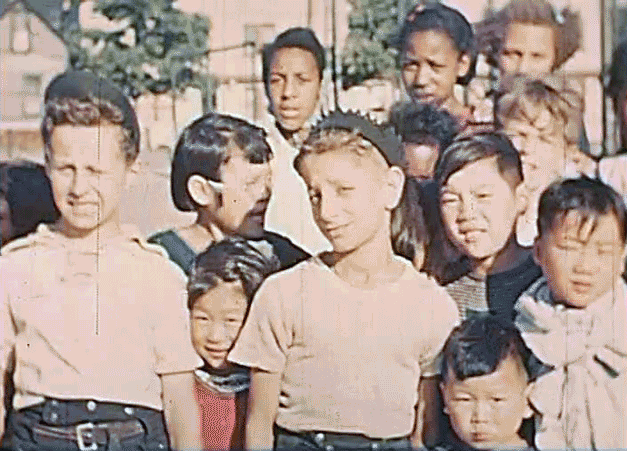 "Not Quite Haight-Ashbury" revealed a different social landscape in Vancouver with the Denman family films. These films feature a young family in the 1960s attending activities such as a hippie be-in at Kitsilano Beach and mural painting at the old Vancouver Art Gallery.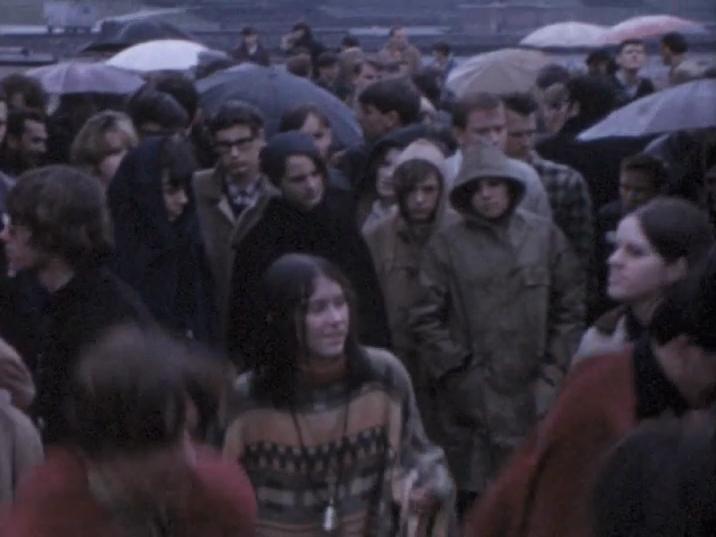 Also included were excerpts from community-produced videos from the 1970s. V.R.B. Dead or Alive documents a campaign to save the Vancouver Resources Board, a public program that provided social assistance and services to the region. Kitsilano Neighbourhood Improvement Program is about co-op housing in the city.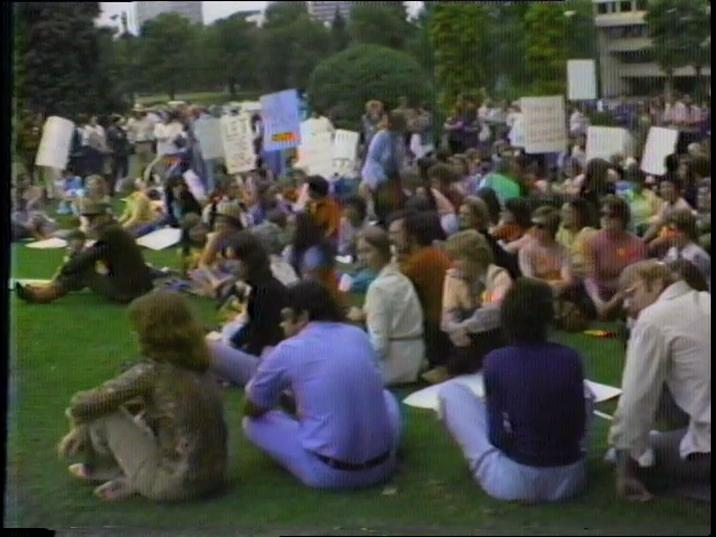 "Getting Around" focused on the transportation issues in Vancouver and the Lower Mainland. Vancouver Low Cost Street Program, produced by the City Engineering Department in 1971, documents street improvements in urban areas, but in the background one can see the neighbourhood landscapes of Vancouver without curbs. Urban Transportation is a video from the 1970s that discusses the advantages and disadvantages of rapid transit in the Lower Mainland. The excerpt shown made uncanny predictions of many of the social and financial issues that are apparent in today's transit system and infrastructure.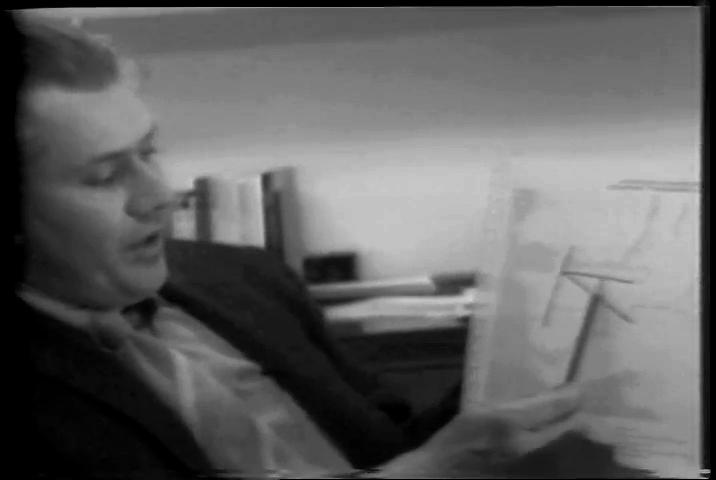 Free Wheelin' and Cycle! were 1990s television shows made for the emerging cycling community in Vancouver. These shows informed viewers about bicycle safety, maintenance, rules of the road, and local trails. Excerpts from Free Wheelin' focused on the need for safe cycling infrastructure, and excerpts from Cycle! focused on Critical Mass, the controversial bicycle advocacy event.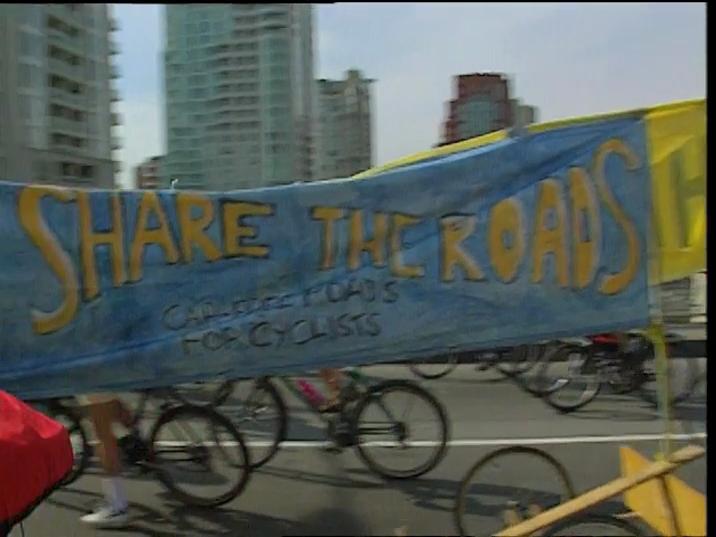 Bicycle Ride, produced by Hans Sipma, is a time-lapse journey through Vancouver in 1974. Hans mounted a Super 8 camera on the handlebars of his bicycle and traveled the Lions Gate Bridge, the Stanley Park sea wall, Burrard Bridge, industrial Granville Island, and the south shore construction in False Creek.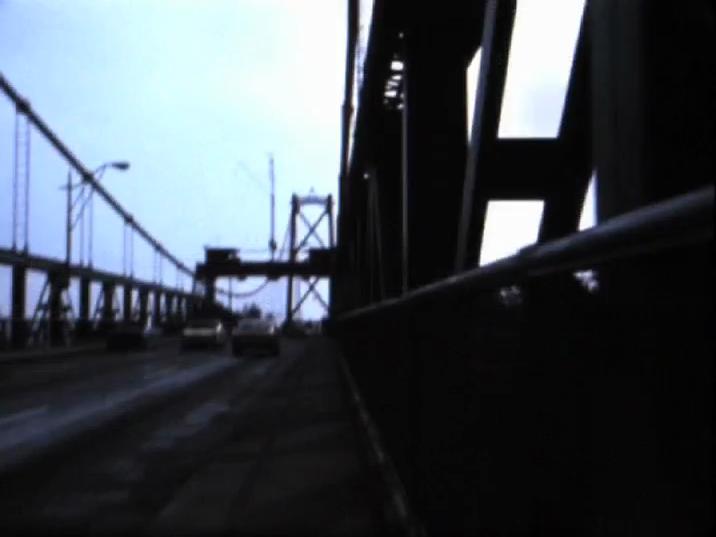 The final segment was called "Almost Yesterday". Trading Post was the Craigslist of Vancouver's early television era. The show was produced by private television network CHAN-CHEK, and hosted by Ron Morrier. The show invited viewers to call in to trade, sell or buy a variety of their used household items.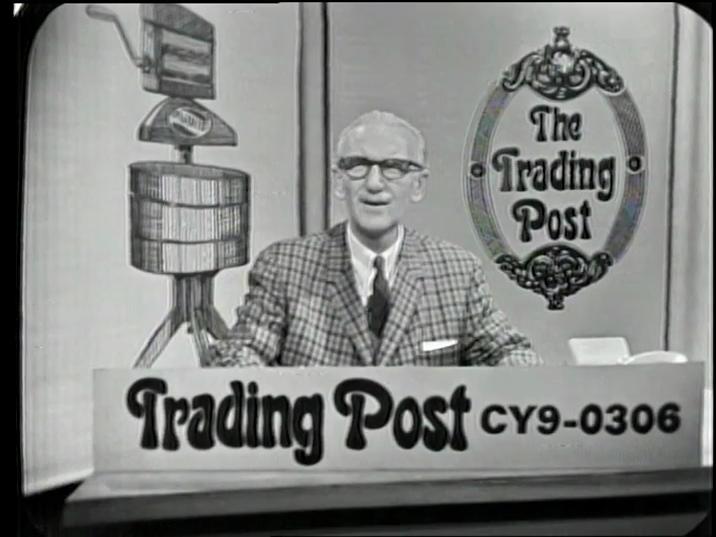 Also featured in this segment were television commercials and promos: Bob Lenarduzzi of the Vancouver Whitecaps makes pancakes with Rogers' Golden Syrup; Fred Latremouille reports on preparations for Expo '86; promos attract international visitors to Expo '86; and Mayoral candidate Bill Vander Zalm asks for your vote in a 1984 campaign ad.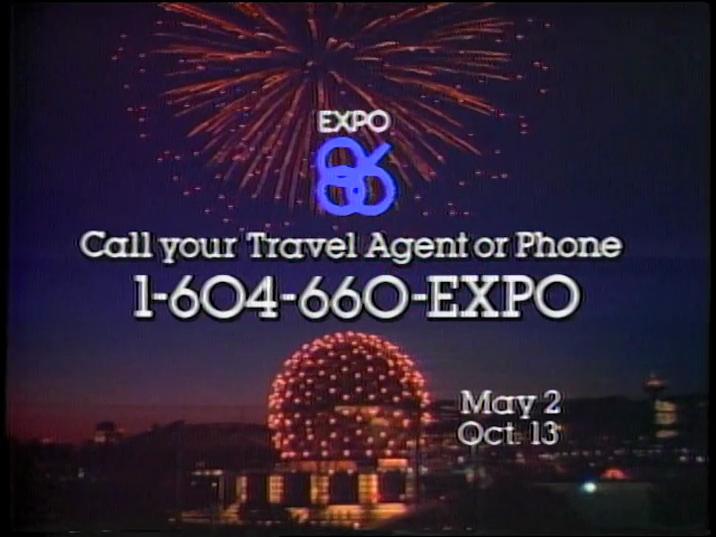 This segment also featured two short films documenting the construction of BC Place Stadium and the Dr. Sun Yat-Sen Classical Chinese Garden.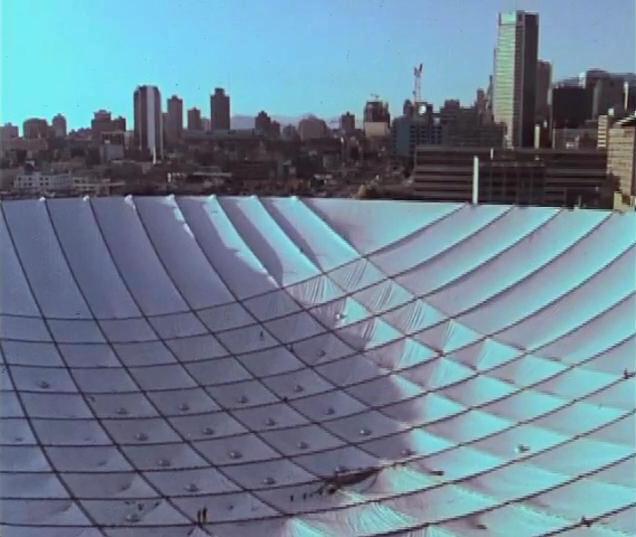 Our screenings would not be successful without ongoing support from Vancity Theatre and Finalé Editworks. Thanks also to Shaw Media and the Dr. Sun Yat-Sen Classical Chinese Garden Society for permitting us to screen their videos.
We are always honoured to have musician and composer Wayne Stewart provide musical accompaniment for the silent footage at our screenings. Wayne played jazz standards and his own delightful compositions to bring to life the mood and character of scenes from the past.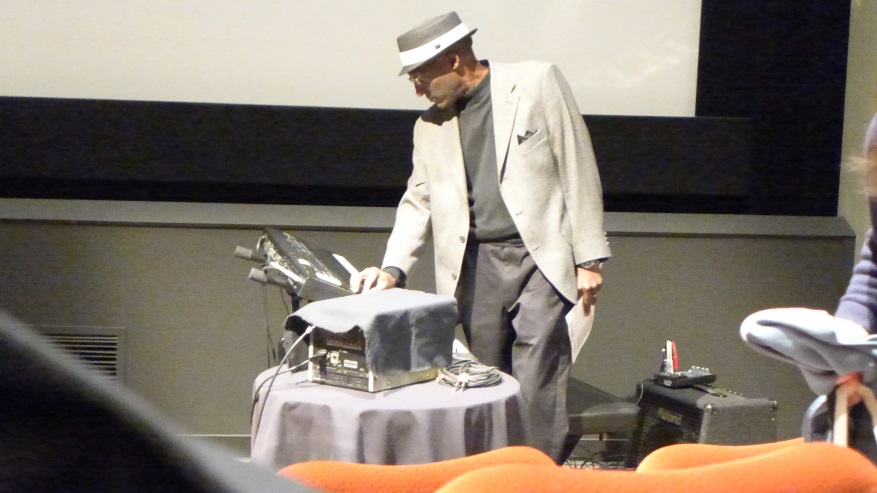 And, of course, we are indebted to Michael Kluckner for connecting Vancouverites with their history. Michael's historical insights and deep knowledge continue to attract huge interest in the city's past.
We have put the show on YouTube without Trading Post and A Chinese Classical Garden, for which we do not have copyright.