It's been chilly lately. Let's see how people in Vancouver enjoyed the cold weather of past years.
In 1929, small bodies of water froze and it was possible to skate.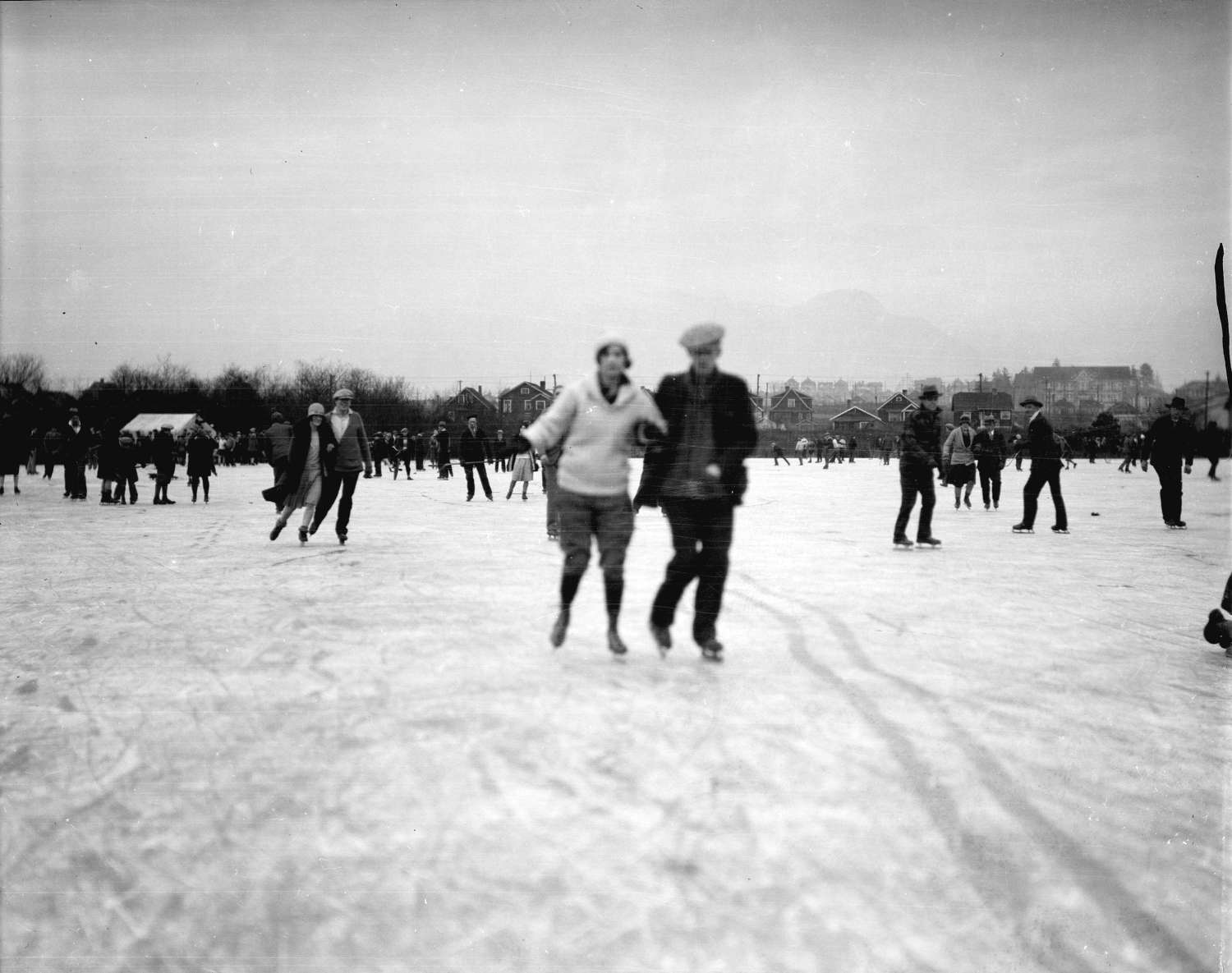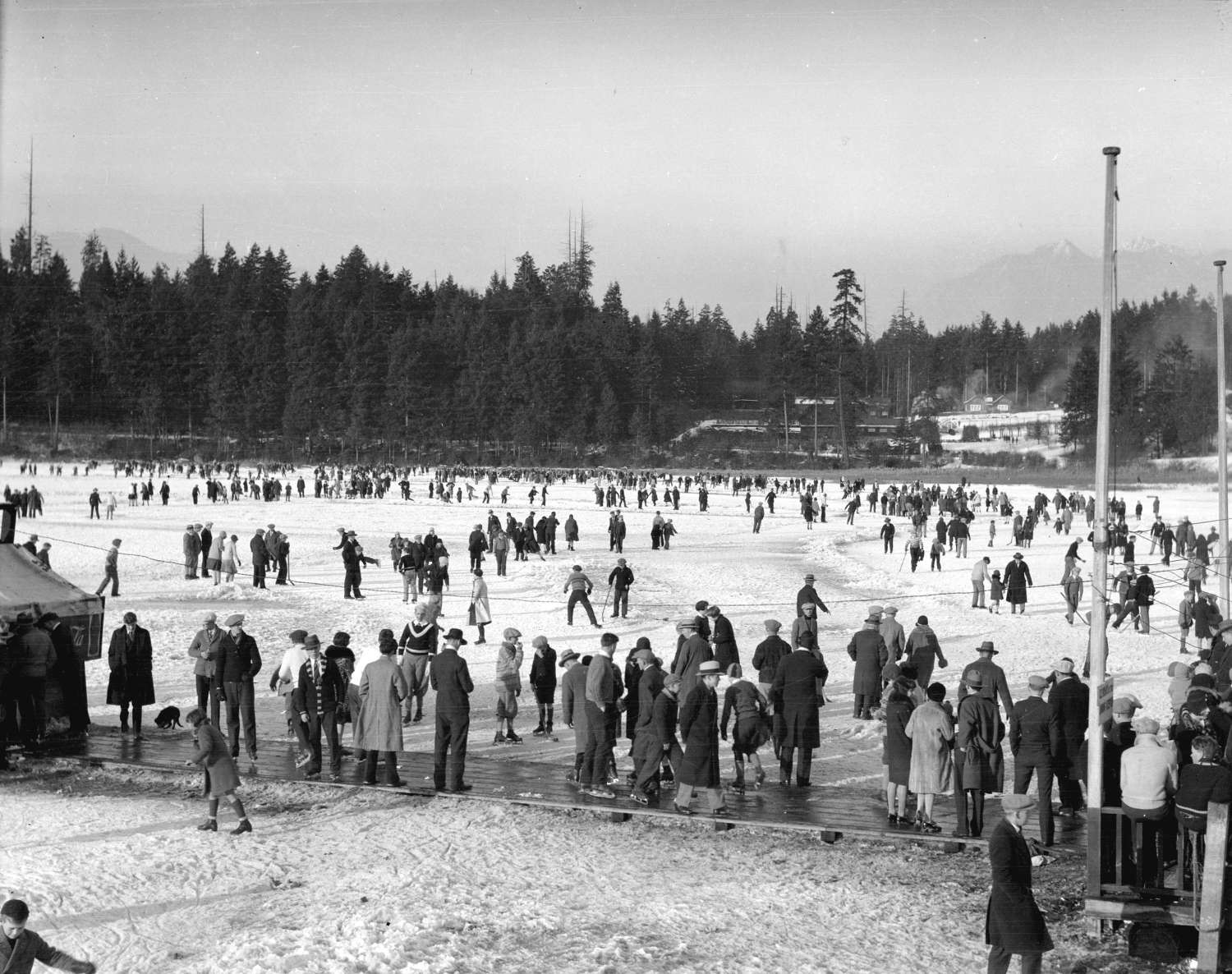 It's easy to find creative uses for snow!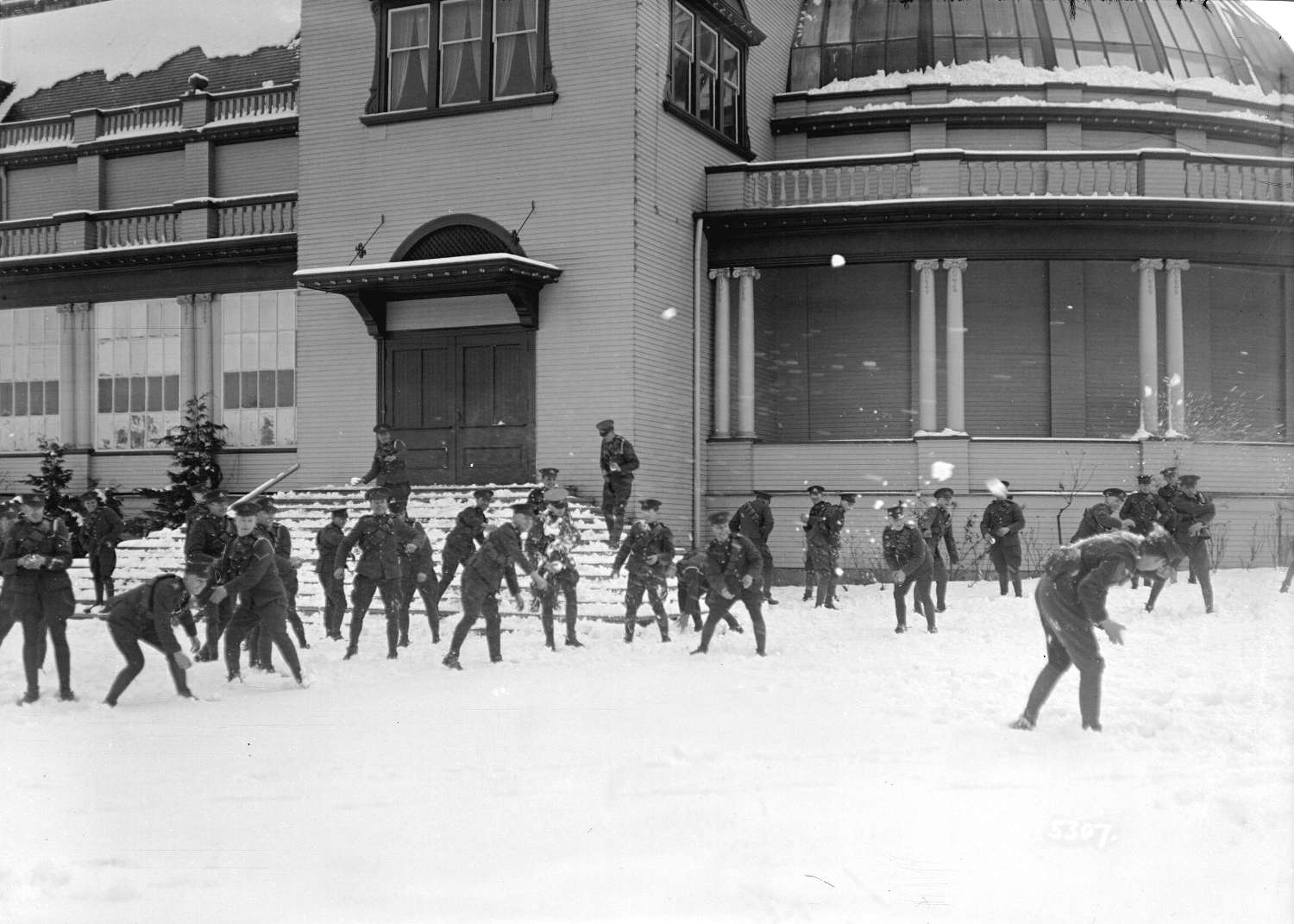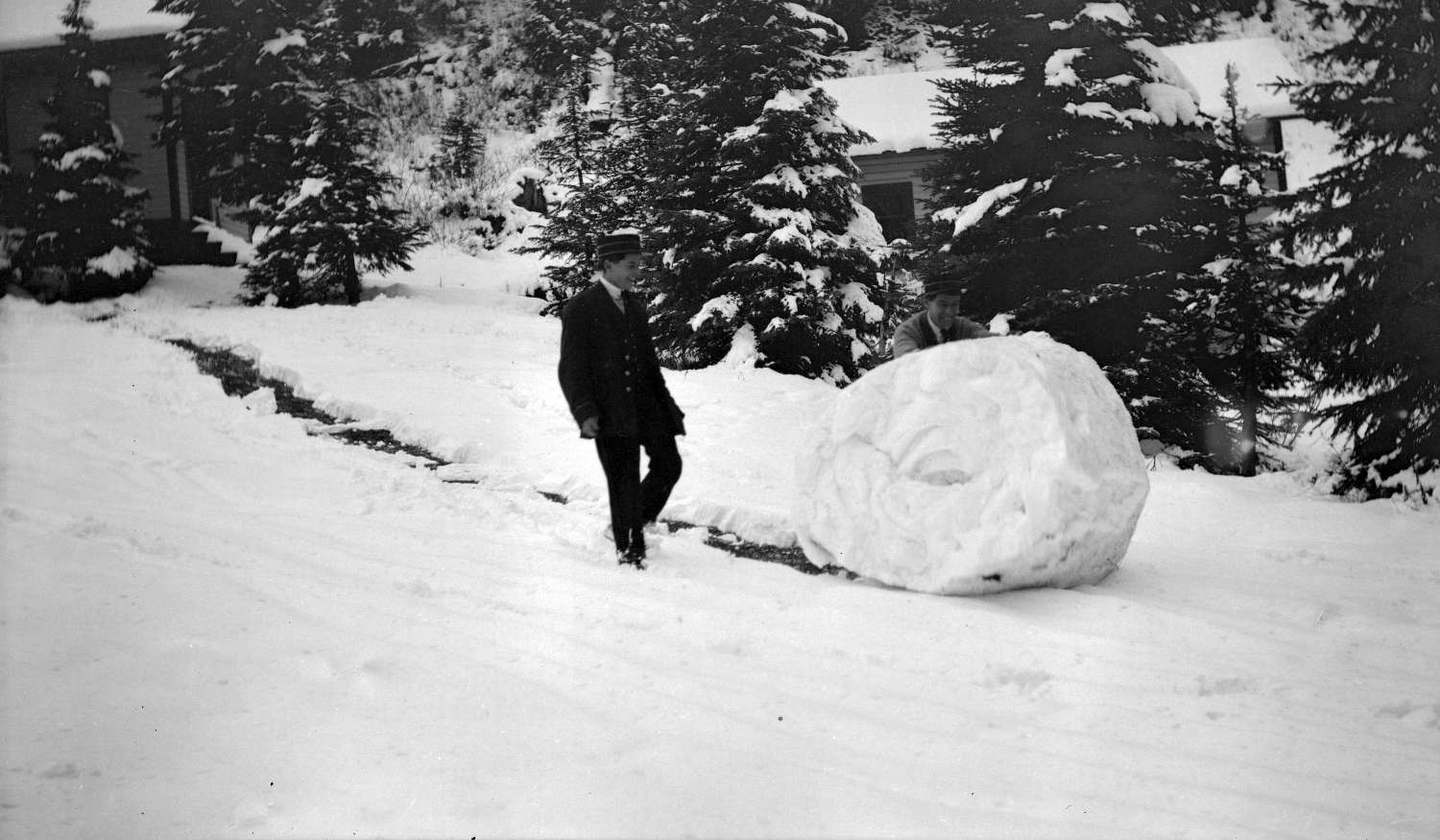 Not many people swim outdoors in winter, but some are hardy enough to enjoy it.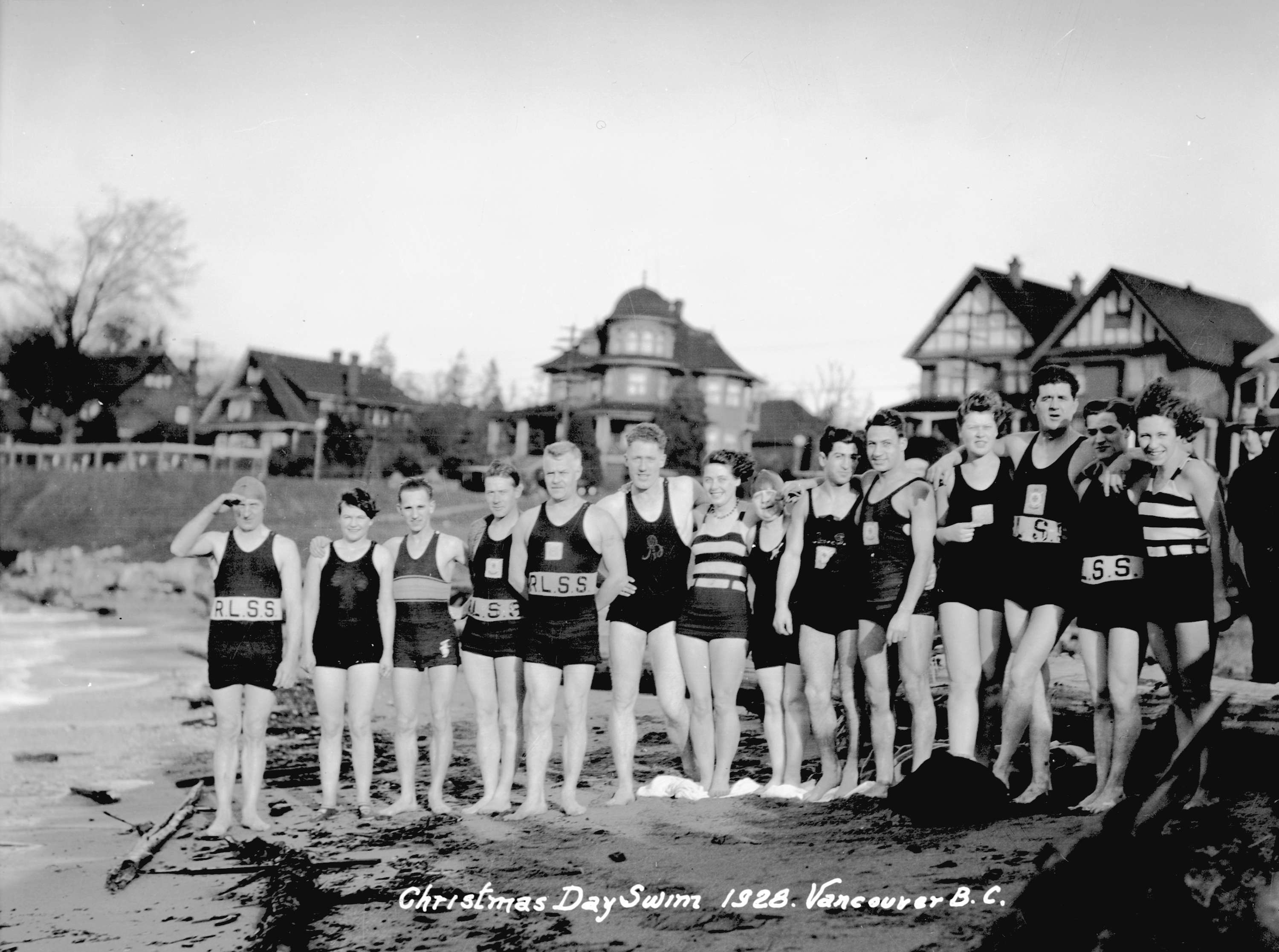 Skiing has arrived! A few years ago considered a sport only for the reckless and foolhardy, skiing has suddenly grown to be one of the most popular sports on this continent.

Excerpt from tourism promotional brochure, 1936.
City of Vancouver Archives Pamphlet 1936-186.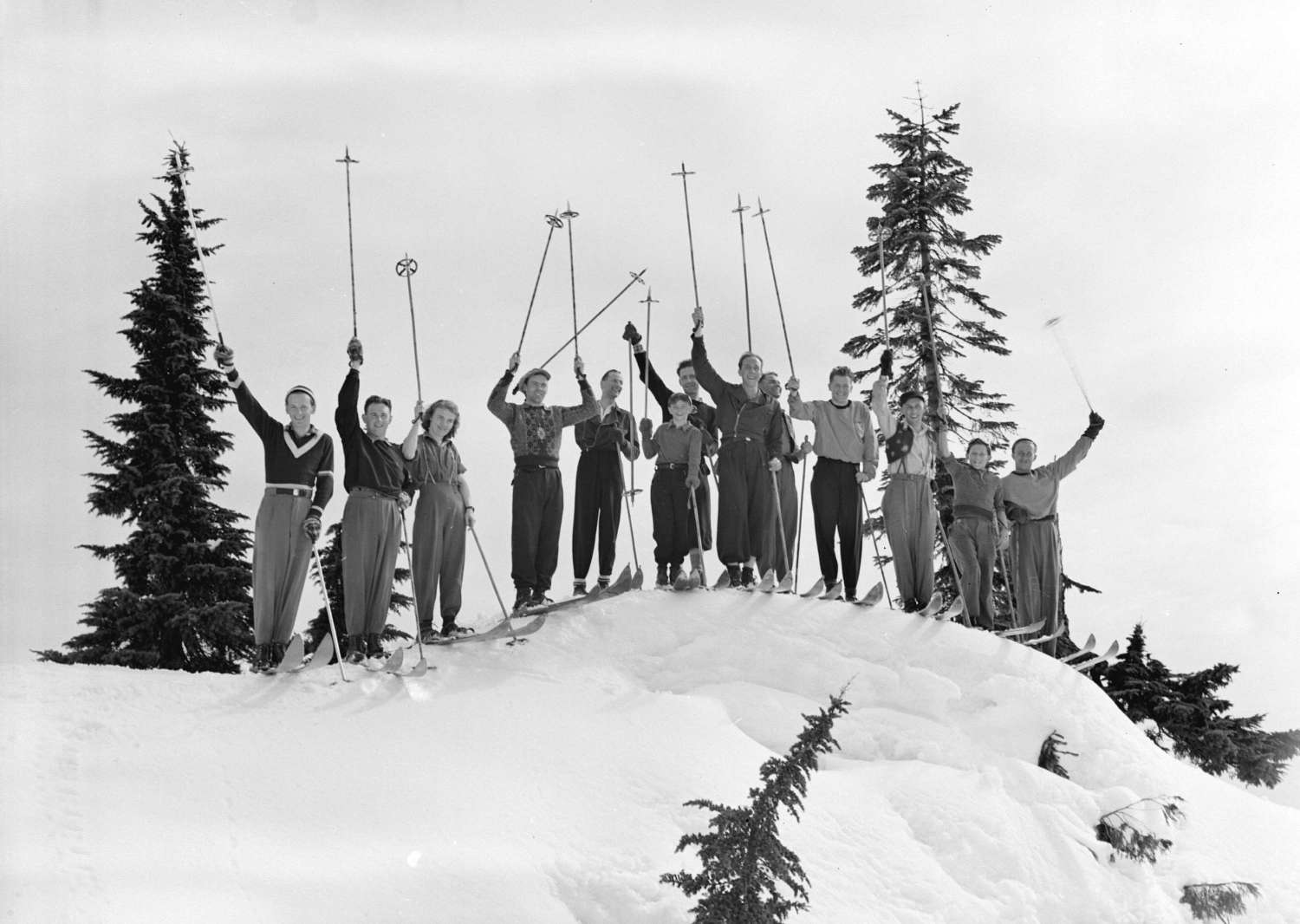 Perhaps you need a dog team to reach your ski cabin?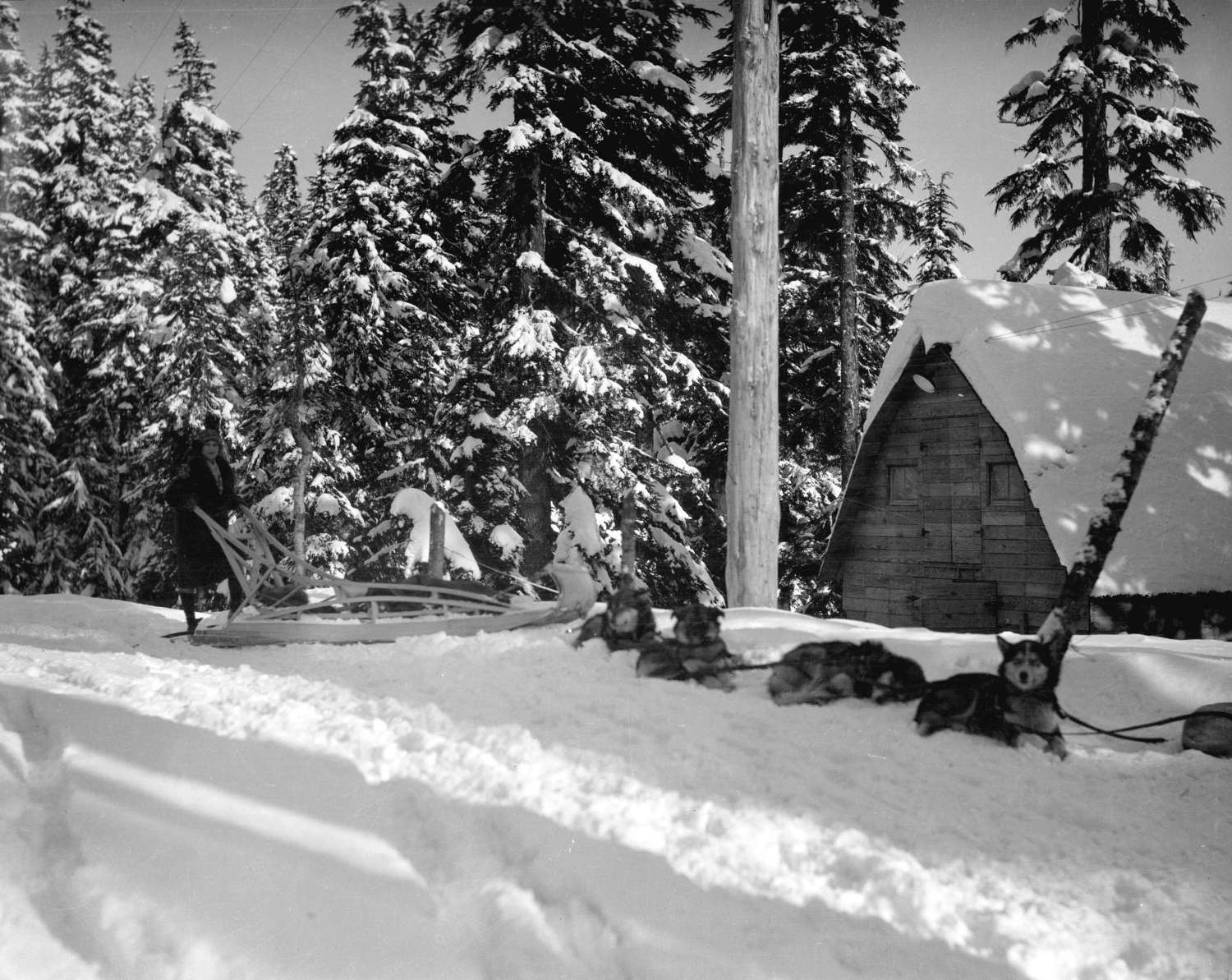 Everyone loved having a photograph taken in front of the hollow tree. This one is a little different.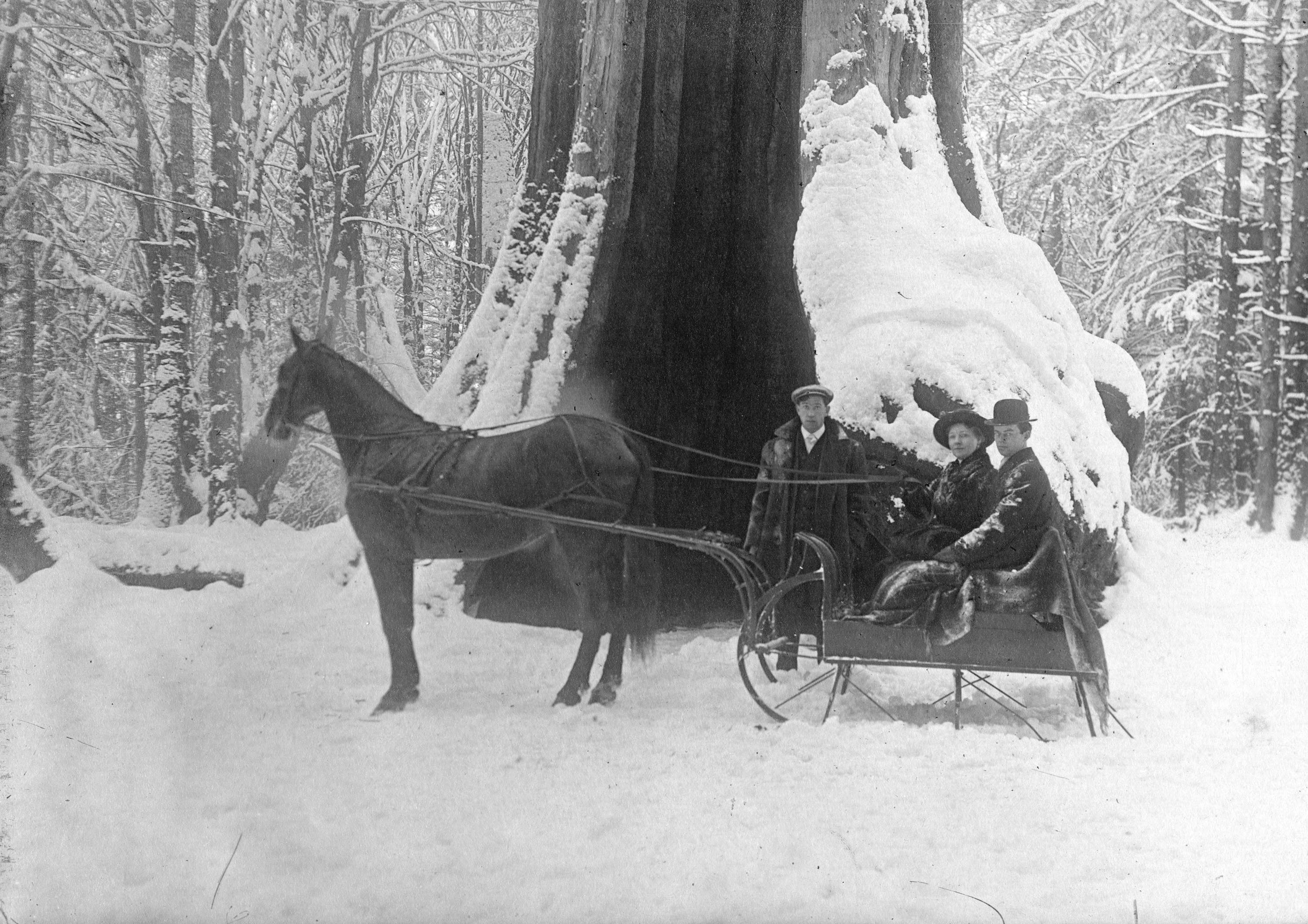 Have fun in the cold!