John Atkin and Michael Kluckner have curated two new "Through the Lens" shows for the H.R. MacMillan Space Centre's digital Planetarium Star Theatre. Using historic photographs from the early 20th century paired with contemporary shots of the same locations, these "indoor" digital walking tours allow you to experience the changes that have occurred in our city over the past 100 years.

The historic images come primarily from the Archives' W. J. Moore panorama negatives, which we've featured here before. Remarkably, the Space Centre uses the same high-resolution JPG images that you can download from our online search and projects them to fill the dome of the Star Theatre. They are matched with stunning modern panoramas and other audiovisual elements to produce two unique shows. This year, there will also be some historic aerial views which, on the planetarium dome, promise to provide a unique, if dizzying, perspective on the city.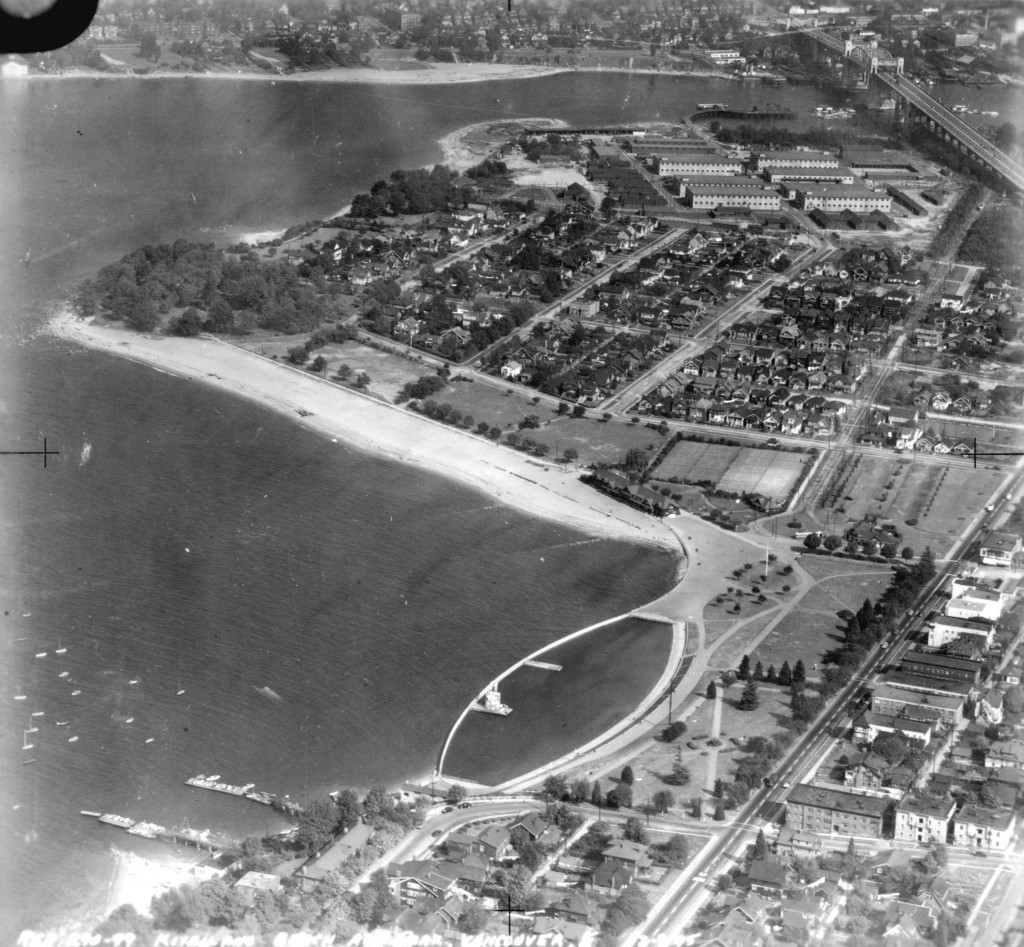 Last year, Through the Lens: Building Vancouver's History, was so popular it sold out and was repeated earlier this year. Don't miss your chance to see this year's shows!
7:00pm Thursday, November 13 (Michael Kluckner)
7:00pm Thursday, November 20 (John Atkin)
Tickets available at the door