On January 1st, the copyright expired for some of our holdings: they are now in the public domain in Canada. Digital materials are no longer restricted to being viewed only at the Archives, but are available online to all. Here's a quick look at some of the digital objects that have become easier to view and re-use.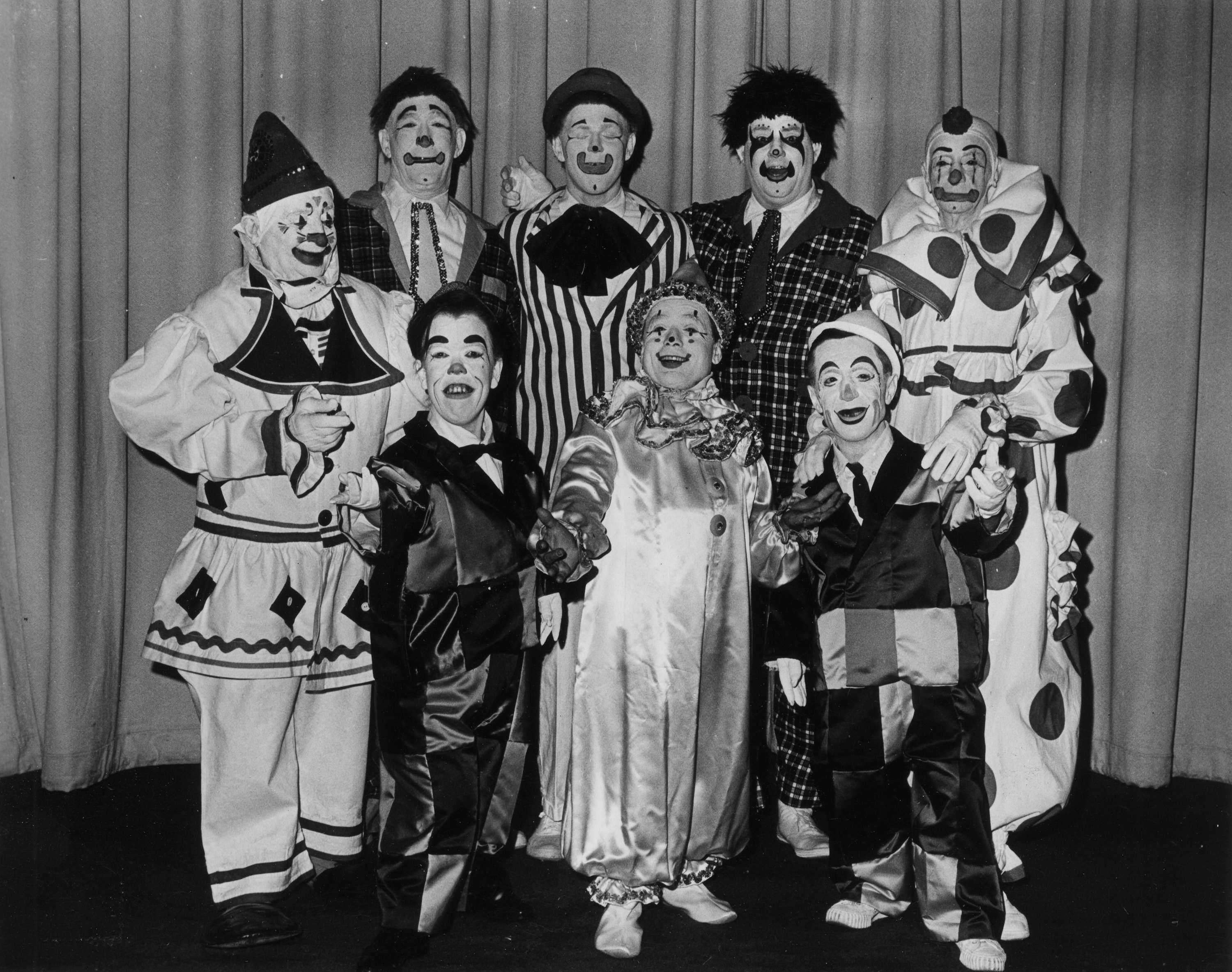 If you like clowns, we have several images of clowns that performed at the P.N.E. The Polack Bros. Circus shown above was a popular one-ring show usually sponsored by local Shriners organizations.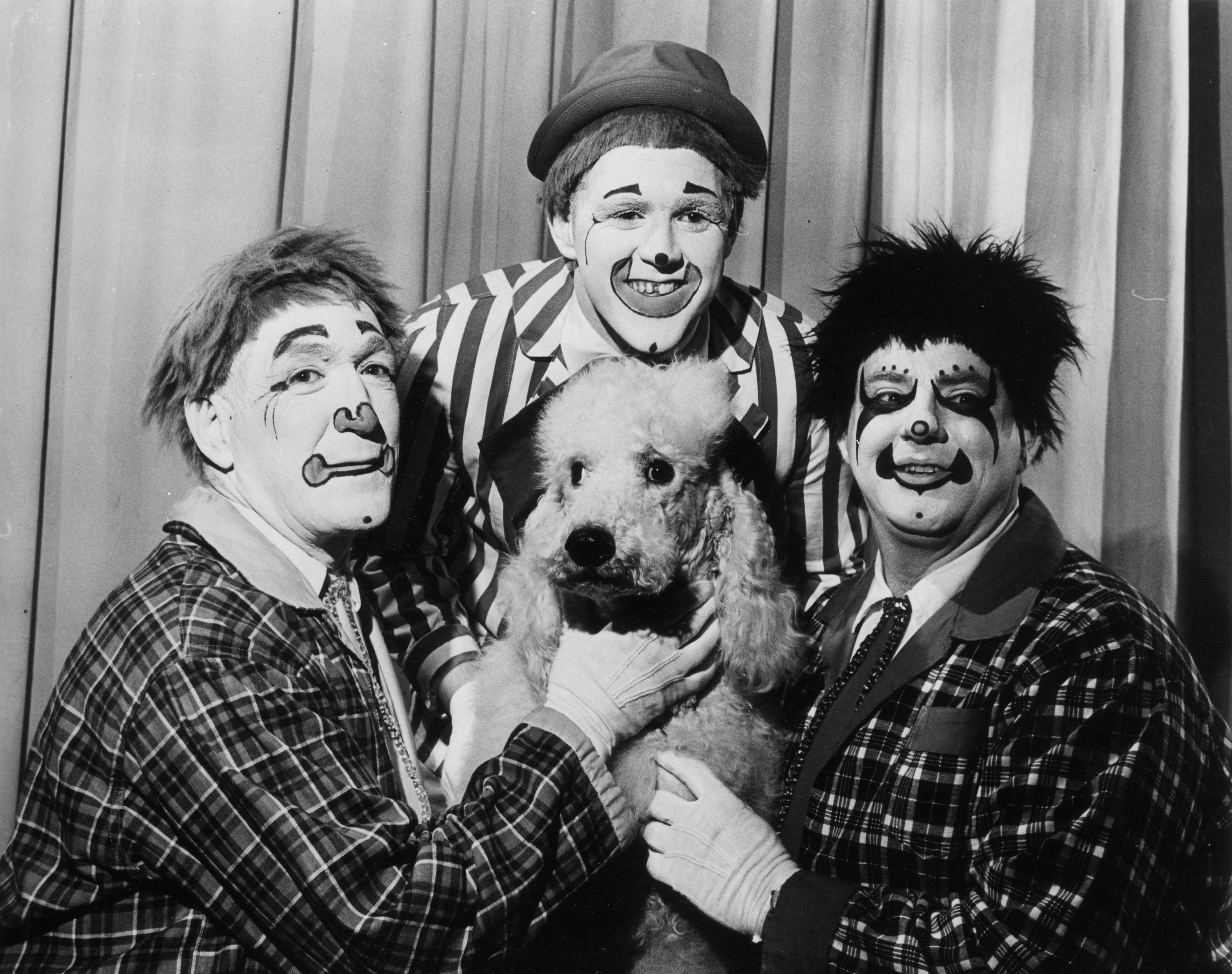 This is a close-up of some of the clowns in the first photograph, and includes the dog.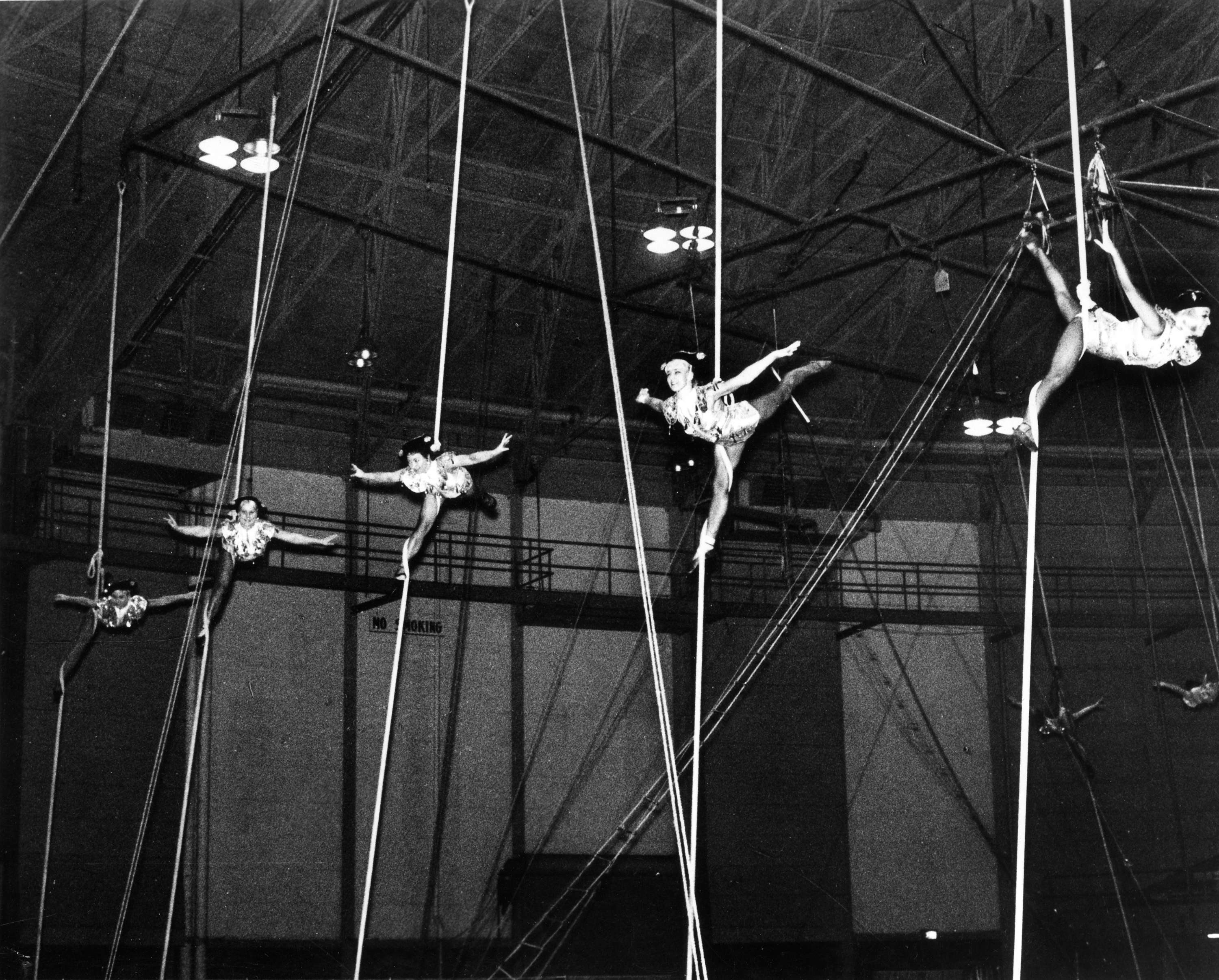 The Aerialovelies were a female aerialist troupe who performed with the Polack Bros. Circus. When originally formed, the troupe was trained and directed by Barbette, a famous and influential aerialist who performed in drag.
This is just a small selection of the items which have recently come into the public domain.