Thanks to funding from the British Columbia History Digitization Program, we've recently completed a project to digitize over 2100 maps and plans and made them available online for you to use and re-use. We've tried to digitize these maps with enough resolution to support future types of re-use and processing, including optical character recognition and feature extraction.
These maps and plans hold quite a variety of information. We have put a small selection of images on flickr as a sample.
Want to see how the city was reshaped? You can see the before and after of a section of Point Grey in 1925, before it was part of the City of Vancouver.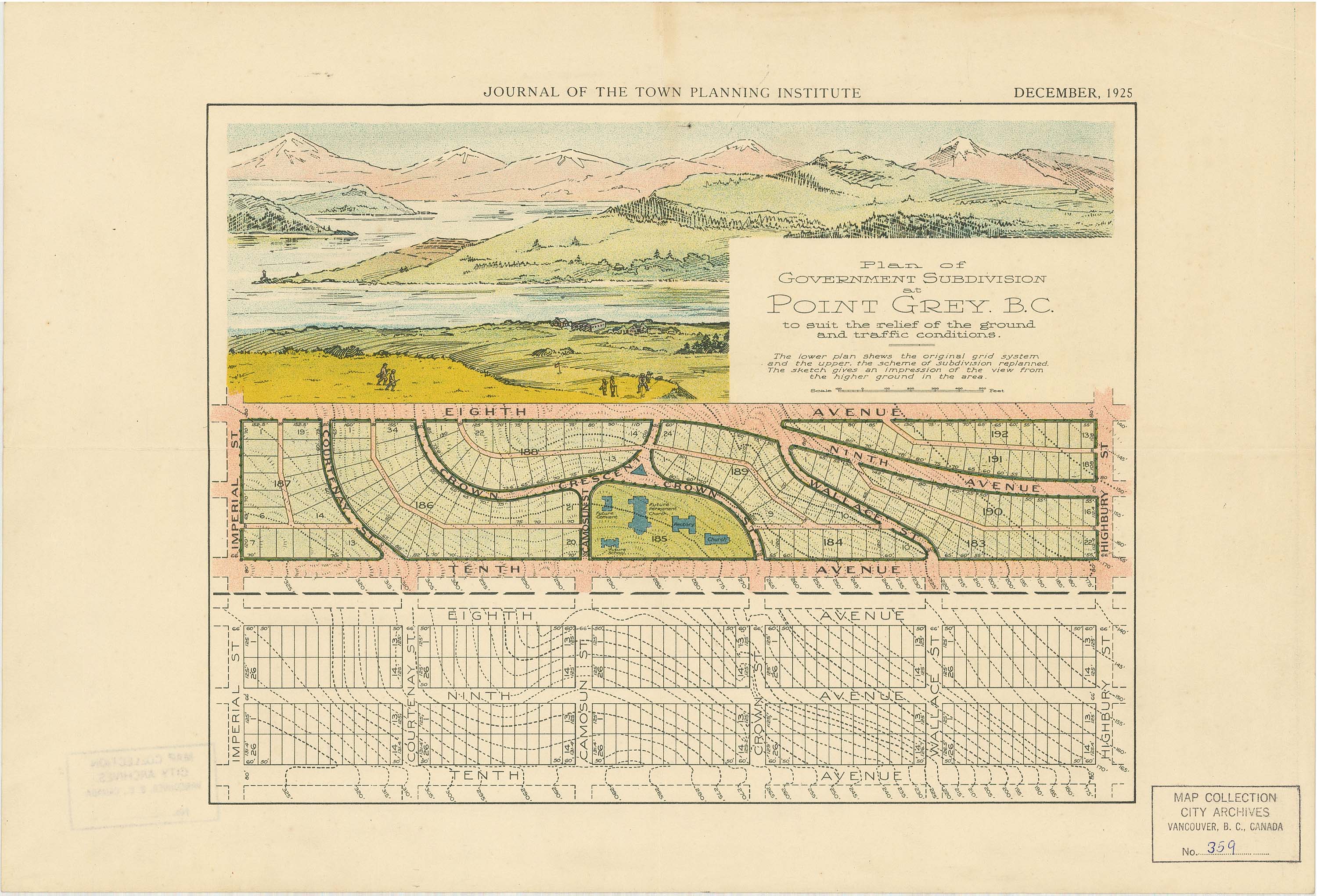 Here's a plan for an airport built out into the sea at Spanish Banks, with a proposed airfield and mooring mast for airships (this was before the Hindenburg disaster), a 20,000-seat stadium, night lights, winter gardens, swimming pool, and a children's protected swimming channel.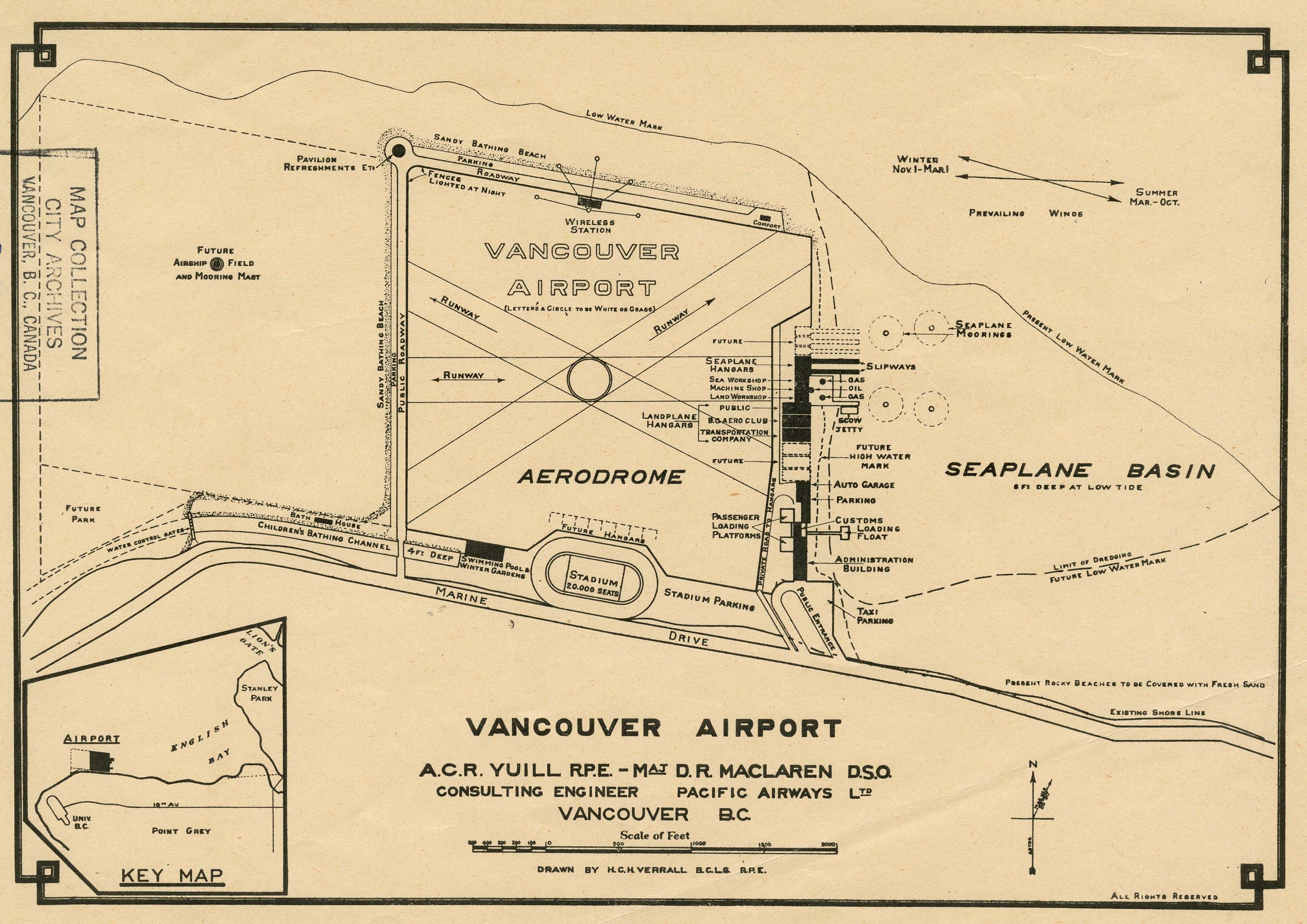 Here's a 1969 plan for Jericho Park which includes an ice palace, miniature train and tennis.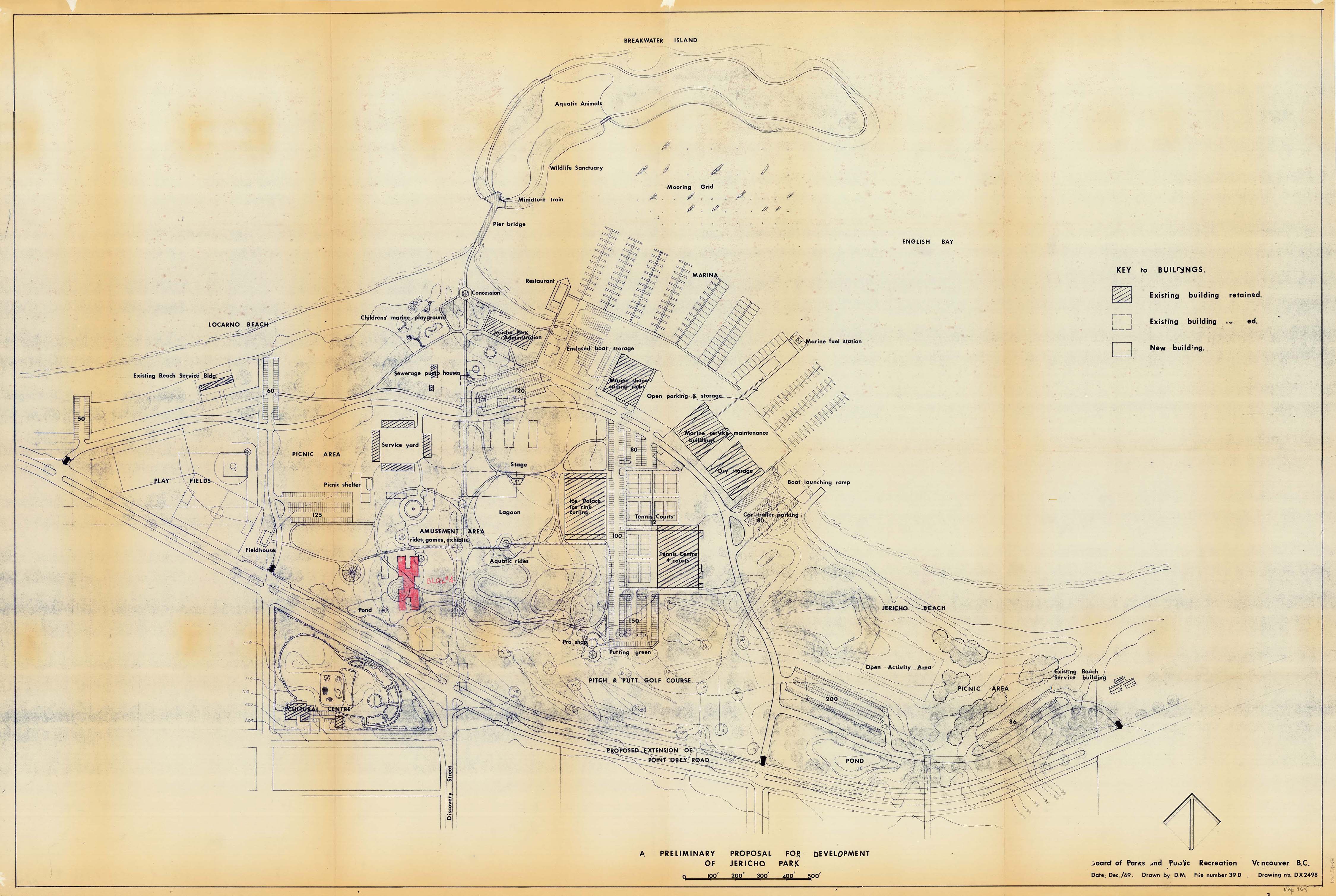 This one shows Cable TV service areas in 1964: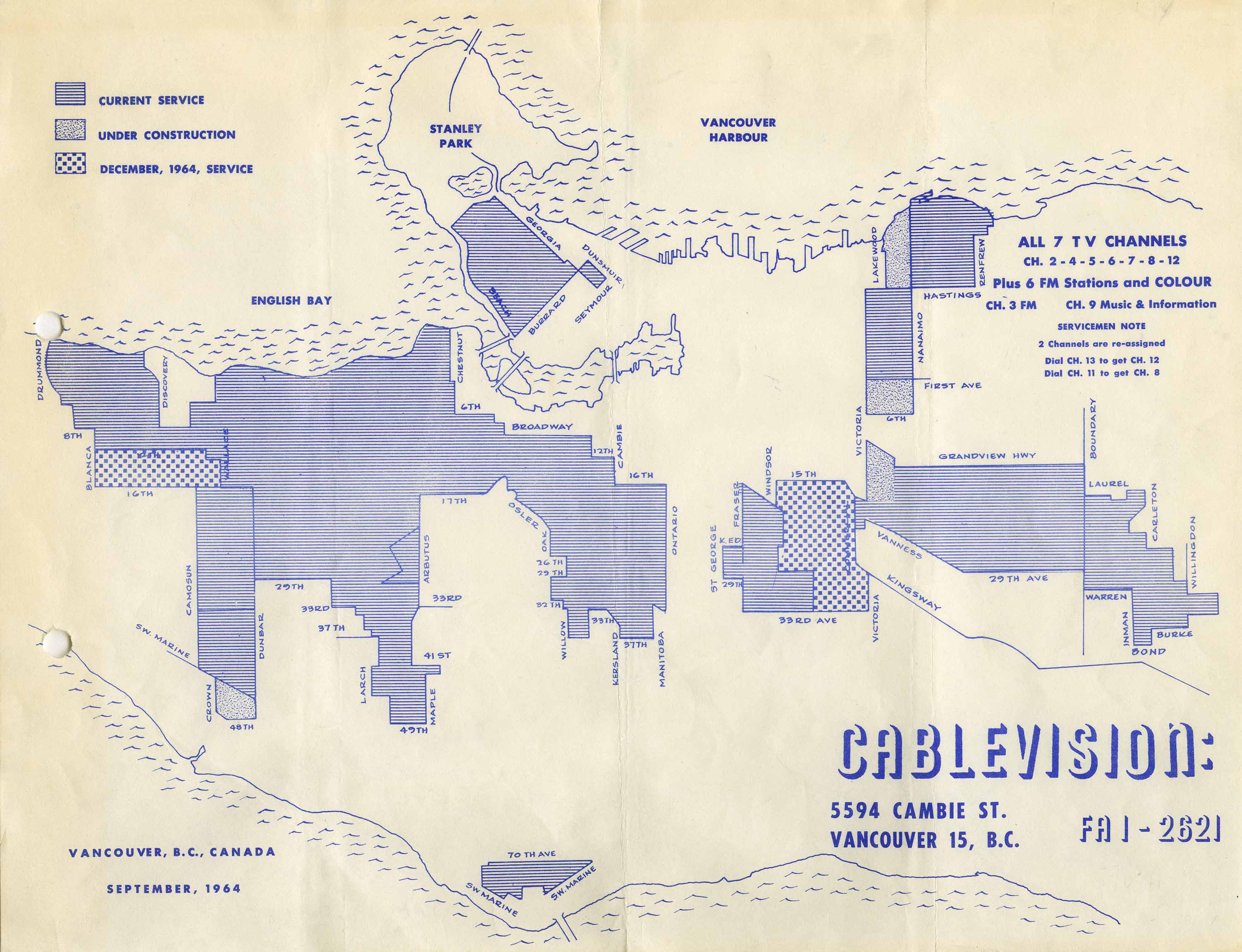 We have a number of plans that show the development of Vancouver's water works. This one shows proposed extensions and improvements, including reservoirs in Stanley Park and Little Mountain. Here's a detail of one section. Note that False Creek still extends well past Main Street at this time, and the City of Vancouver does not go further south than 16th Avenue.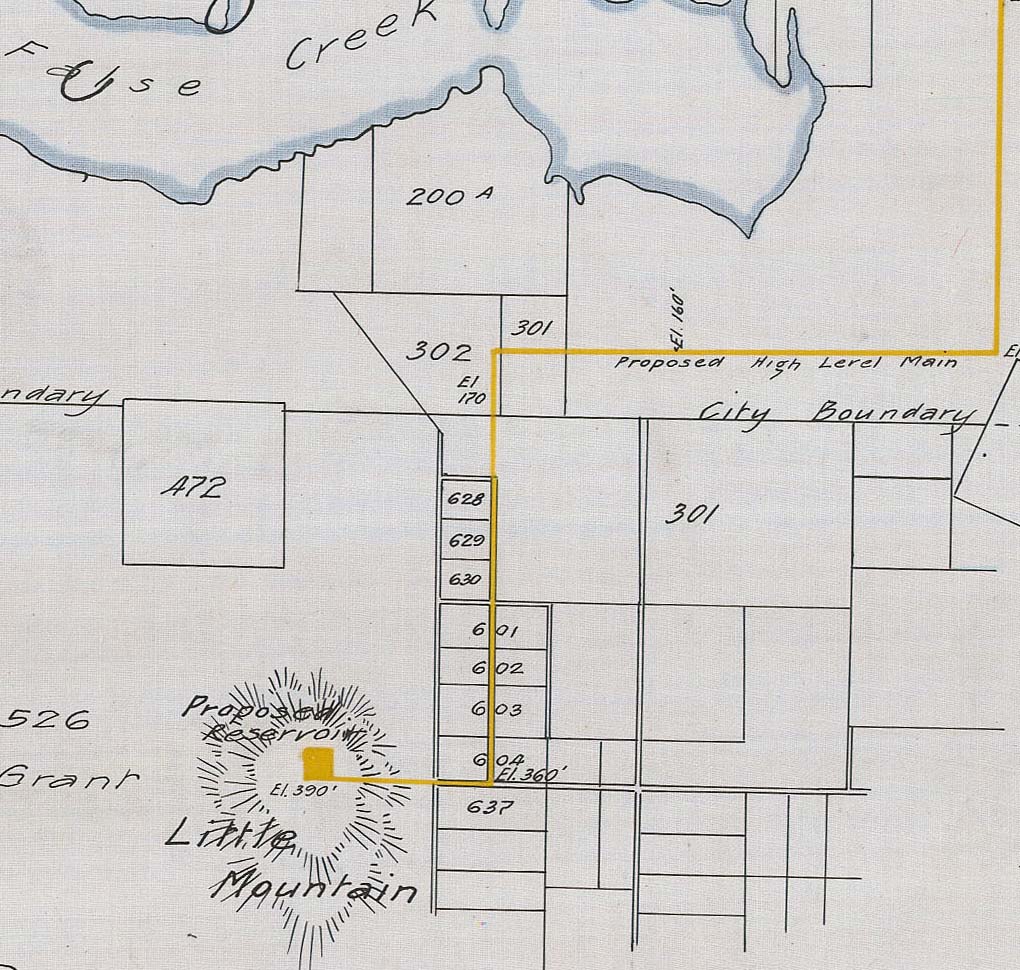 This map shows which businesses were operating on False Creek and where, in 1952. This image is a detail from the Main Street end of the Creek.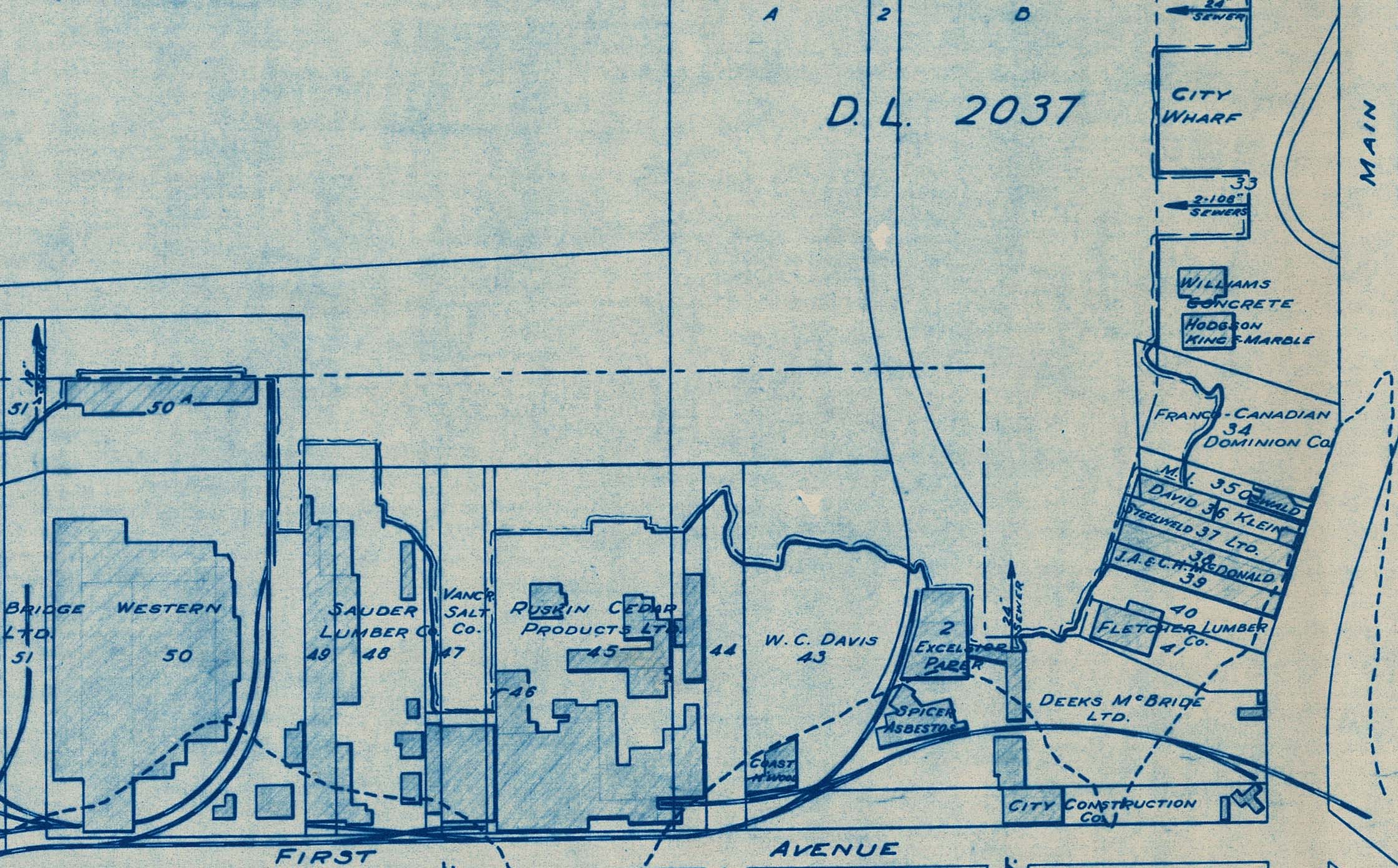 You can see how the City used land in 1984.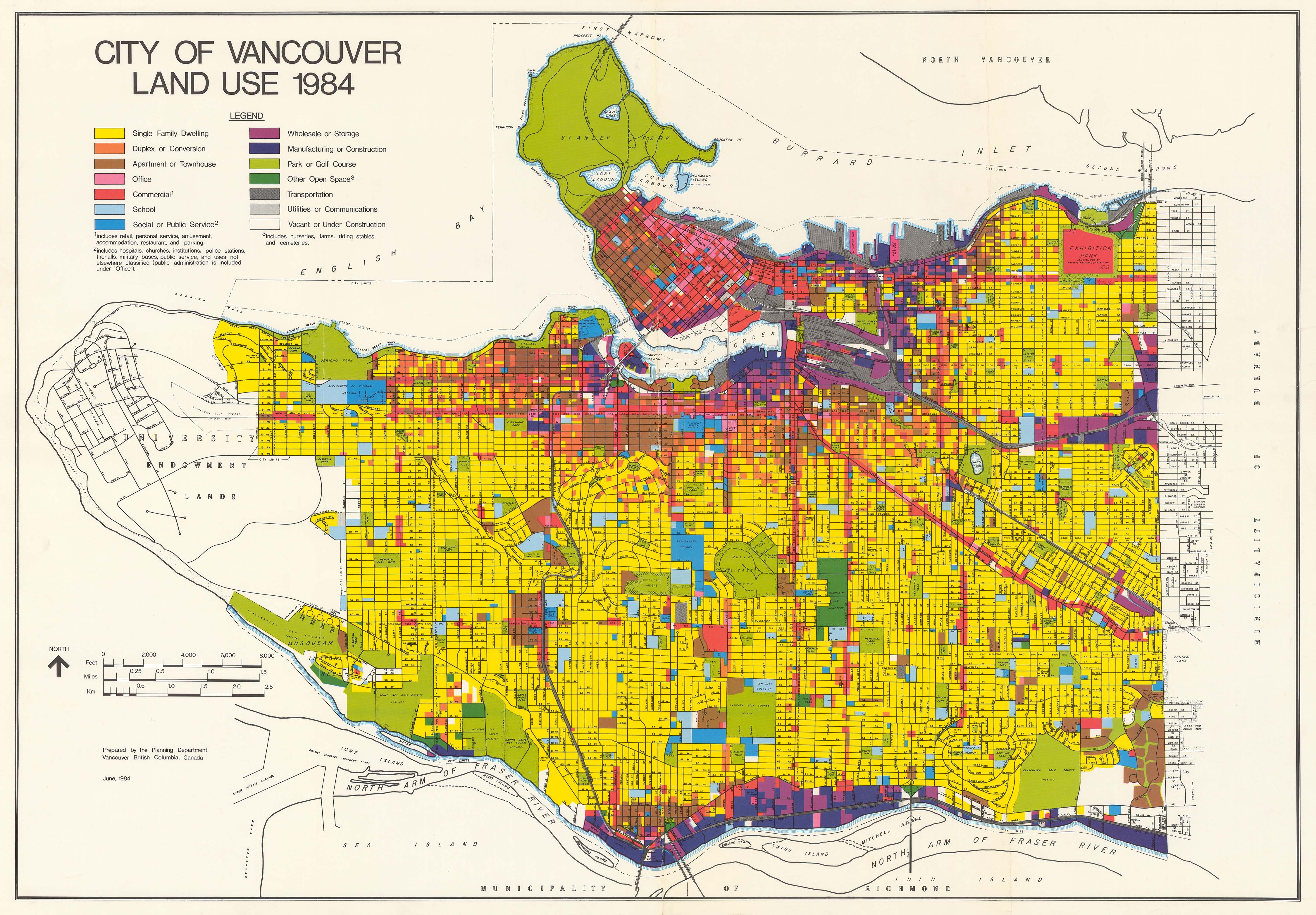 From the Leon Ladner fonds, this map shows Shaughnessy Heights in 1912 and is annotated with the names of the property owners. Here's a small portion: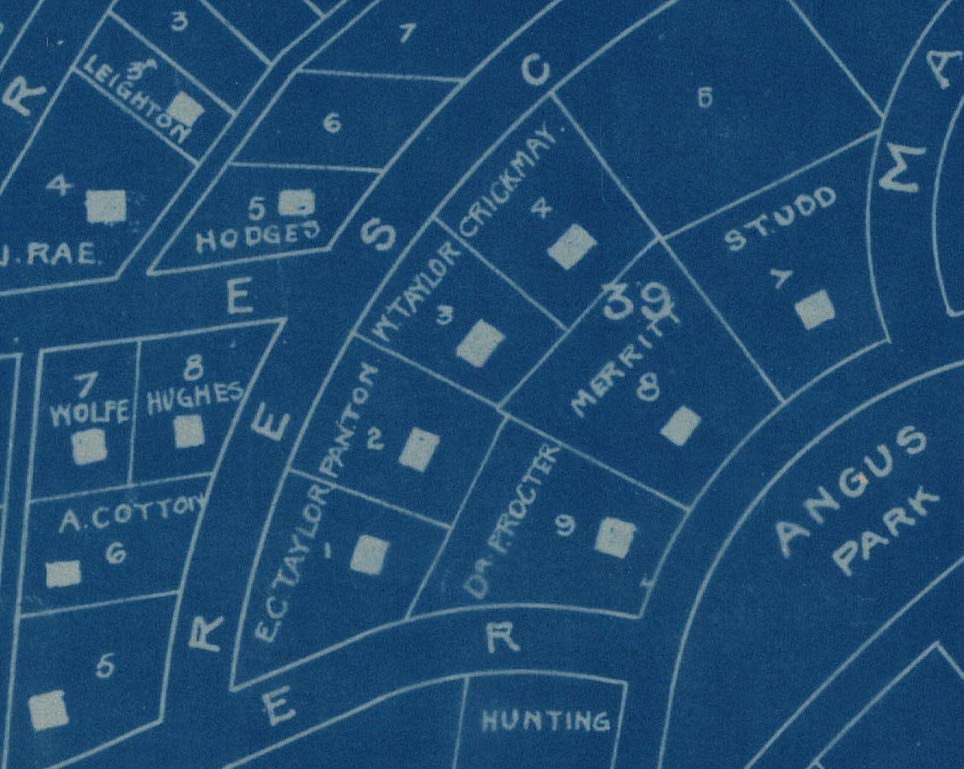 We've digitized some of the non-map materials that go with the maps. For example, on the other side of a map of Greater Vancouver in 1911, there is "What the man who comes to Vancouver wants to know", listing hotels and room rates, the first-class (and merely good) restaurants, tea rooms, clubs, theatres and the baseball schedule for the Vancouver Beavers.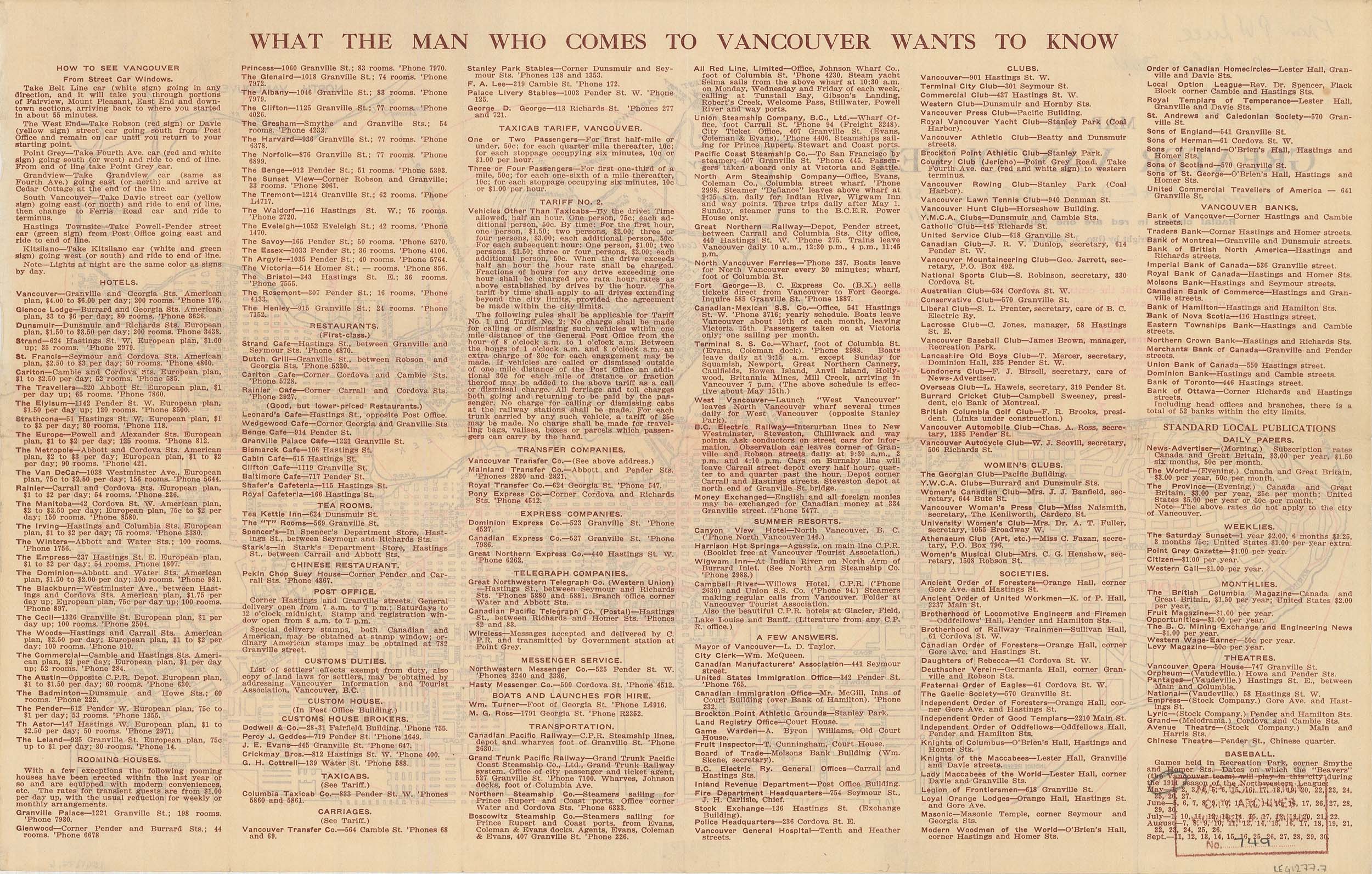 In the coming weeks, we will make the maps available as TIF files, as we have for our other maps. Please let us know how you are using these maps and plans!
This digitization project was made possible by funding from the British Columbia History Digitization Program at the Irving K. Barber Learning Centre, University of British Columbia.