This post is of special interest to the mapping community and may be too technical for some researchers.
We digitize all of our images—photographs, maps and text—as TIFF master files, which are processed through our digital preservation system and preserved in our secure digital storage. We have been making all our digitized images available to researchers in our online search in JPG format. It allows us to make high-resolution files available in a fairly small size so they can be opened and viewed quickly. The quality is good enough for most uses.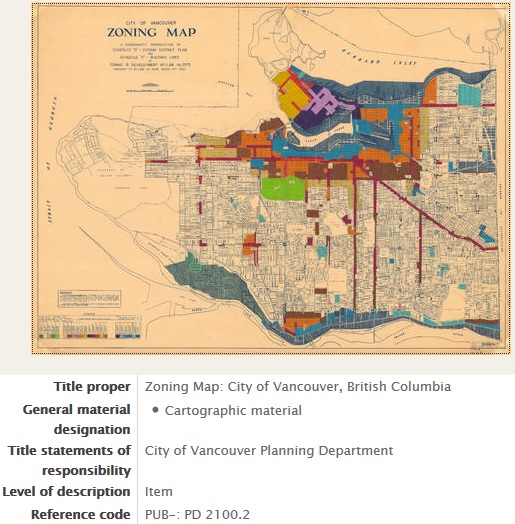 The mapping community has told us that JPG files are not good enough for their use. TIF or PNG formats give the best results when manipulating files in mapping software. The original scanned files, without any compression artifacts, would be the most useful.
To support the use and re-use of these valuable resources by everyone, we're making losslessly compressed versions of the original TIFFs of our scanned maps available for download. We've added a link to the TIFF of a map to our online search as part of the descriptive record for that map.

So that you can verify that the file downloaded correctly and completely, we've included the full file size and the MD5 checksum.
We'd like to thank City Information Technology, whose recent upgrade of the City's FTP site made it possible for us to make the files available this way.