Thanks to funding from the British Columbia History Digitization Program and the Friends of the Vancouver City Archives, we've recently completed a project to digitize nearly five thousand photographs and some graphic materials from the Vancouver Centennial Commission fonds that you can easily view and re-use. In addition, we've digitized another 1,810 images that are under copyright to other parties, but which can be viewed at the Archives.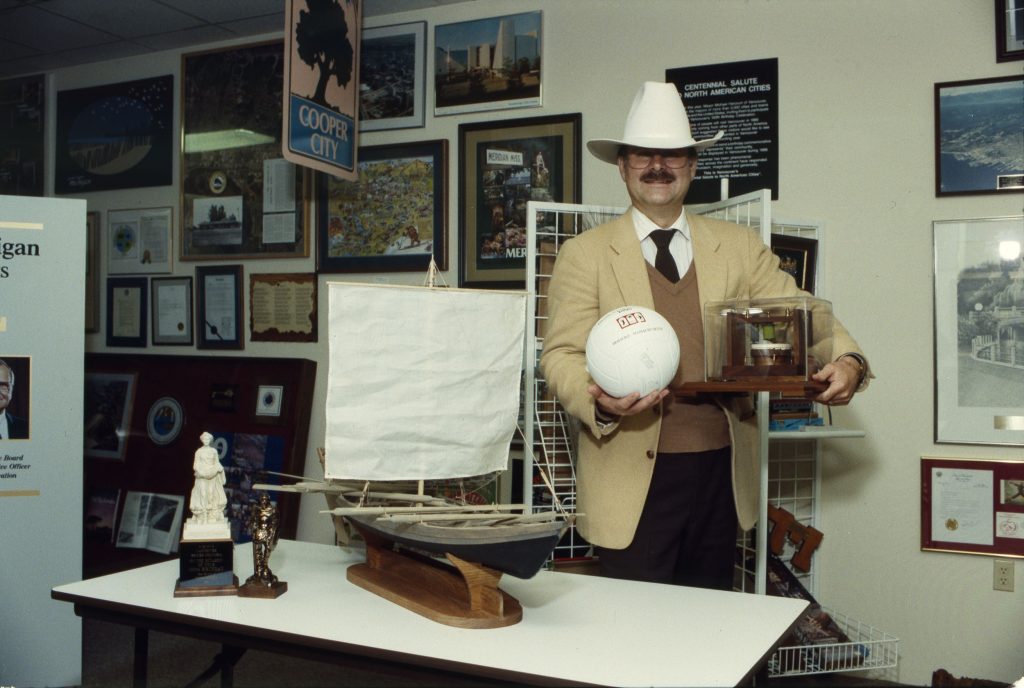 We've written about the Centennial Commission records before. Now you are able to see photographs of the events and activities sponsored by the Commission. They document a wide variety of activities, such as sporting events, community events, awards ceremonies, birthday parties and the antics of Tillicum the otter mascot. There was a lot more happening in Vancouver in 1986 than just Expo.
One of the special events was a re-enactment of the first City Council meeting, with the current Councillors playing the parts of the first Council. This was performed at a large table in Gastown on May 10, 1986.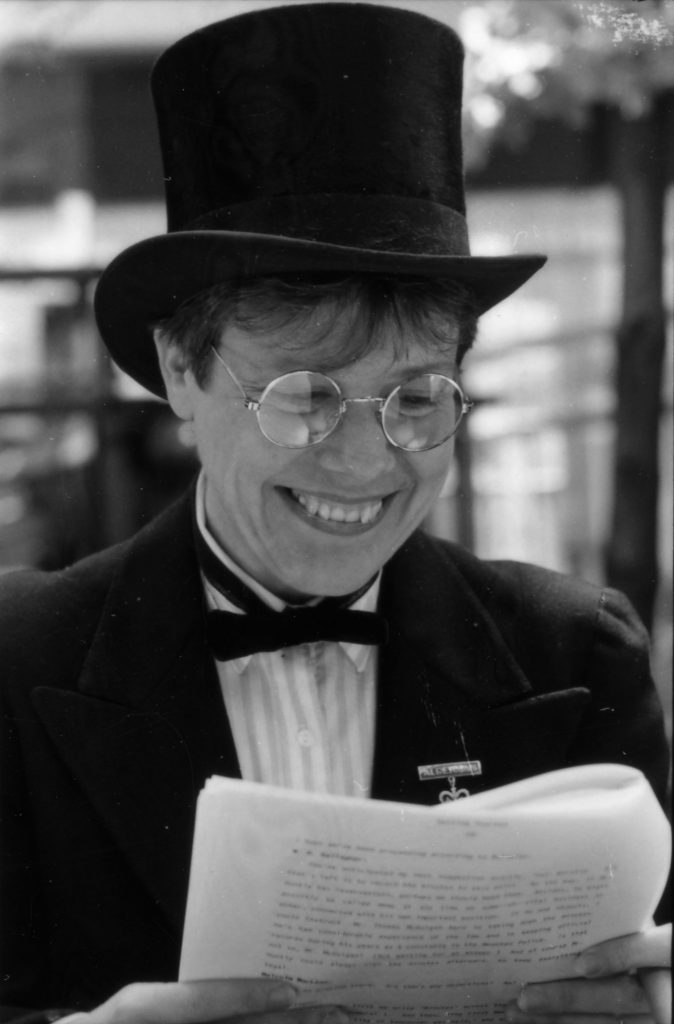 The Commission made a variety of items available for sale, such as raincoats, Centennial flags both large and small, and clothing made from the official Vancouver Centennial tartan.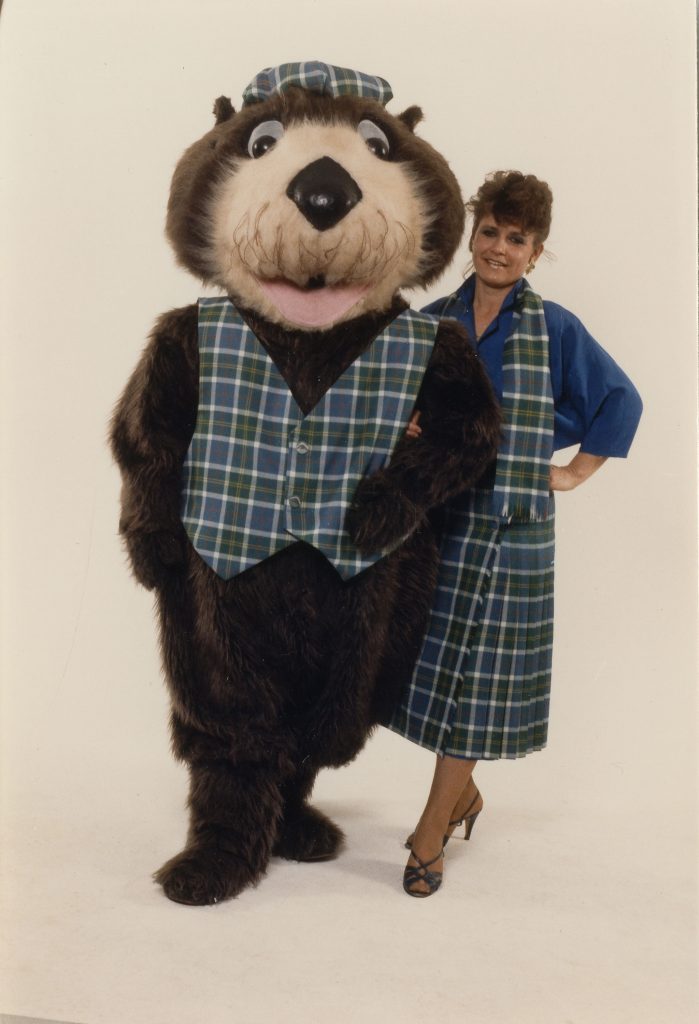 Babies born on New Year's Day, 1986, and on Vancouver's 100th birthday (April 6, 1986) were honoured.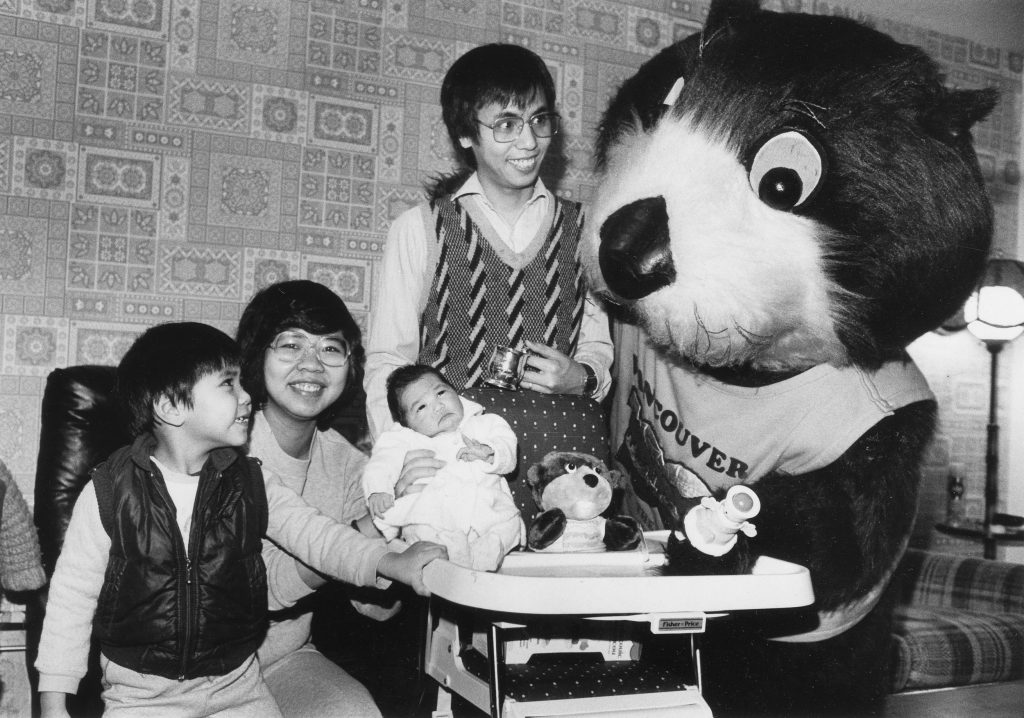 Governor General Jeanne Sauvé performed many duties in Vancouver such as presenting awards and cutting an official cake.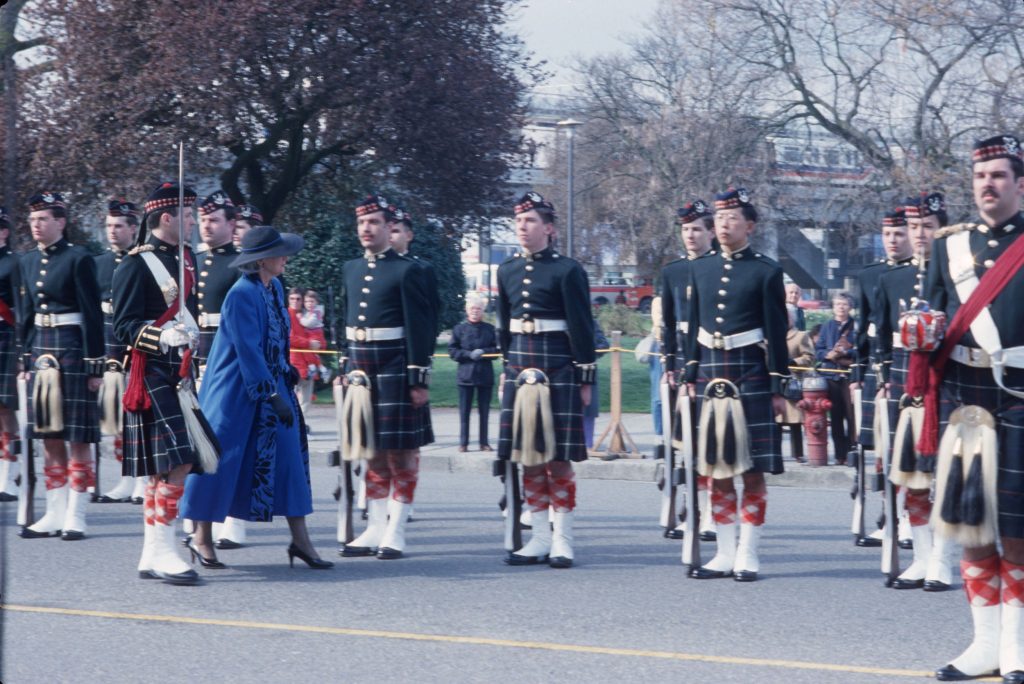 There were many, many birthday cakes. Woodward's Department Store created an enormous one for the public birthday celebration April 6, 1986 at Stanley Park.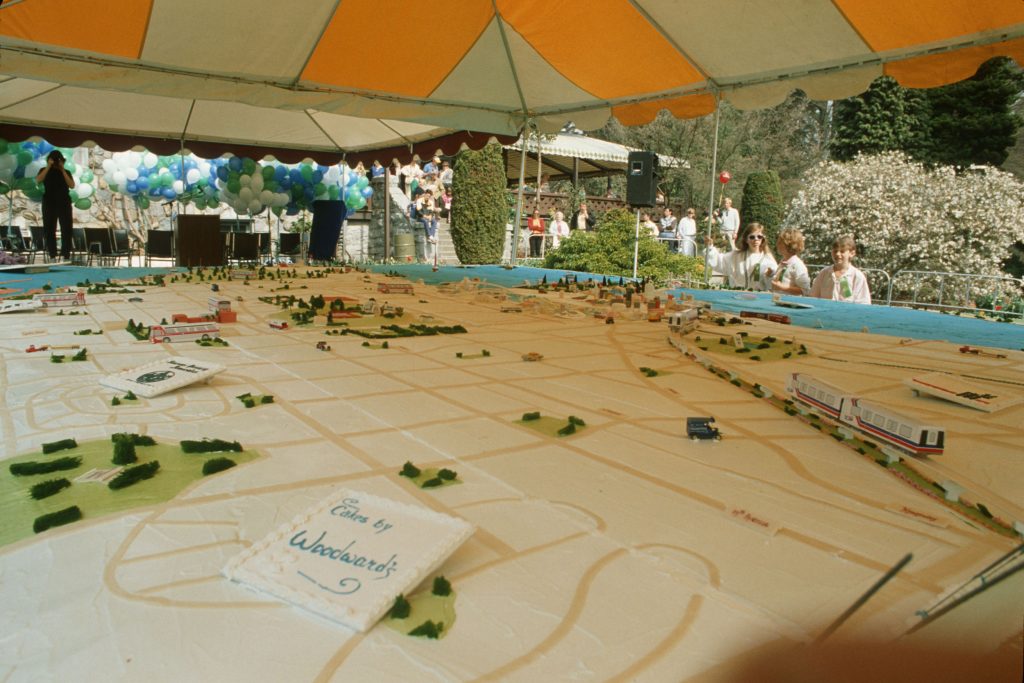 Thanks to the Vancouver Coeverden Society, "Castle Vancouver", an 80% replica of the castle of George Vancouver's ancestors, was built at Georgia and Howe.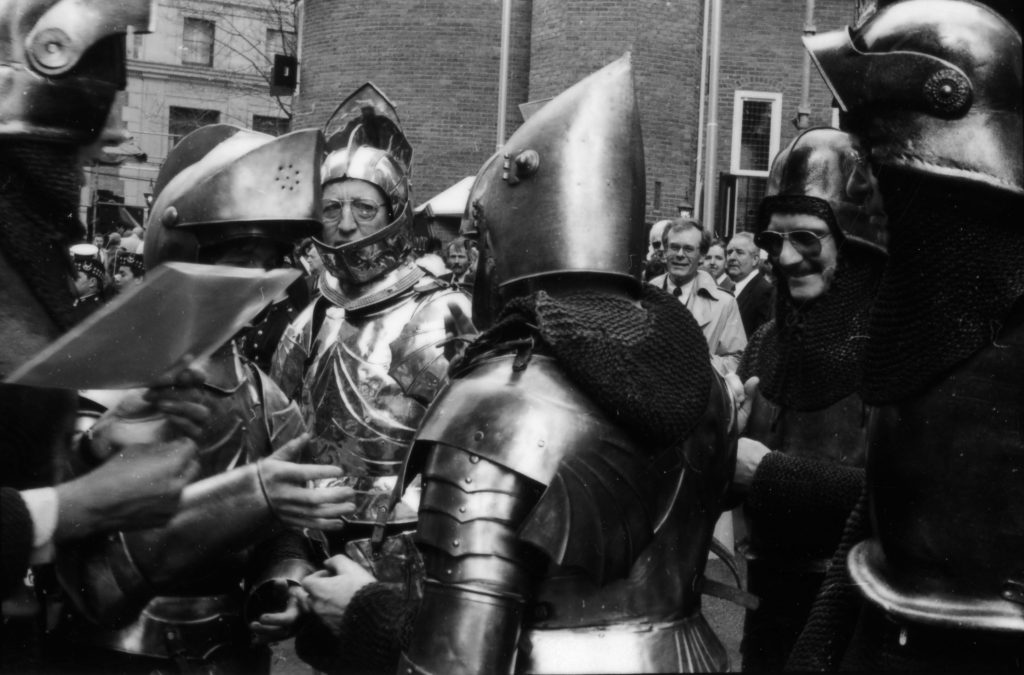 We have put a small selection of images on flickr as a sample. We also have some audio-visual materials from the Centennial Commission that we think you'll enjoy, and we'll let you know when they are available.

This digitization project was made possible by funding from the British Columbia History Digitization Program at the Irving K. Barber Learning Centre, University of British Columbia.