This year's event will be Saturday, October 15 in the Grand Luxe Hall at Western Front, 303 East 8th Ave., 12pm-4pm.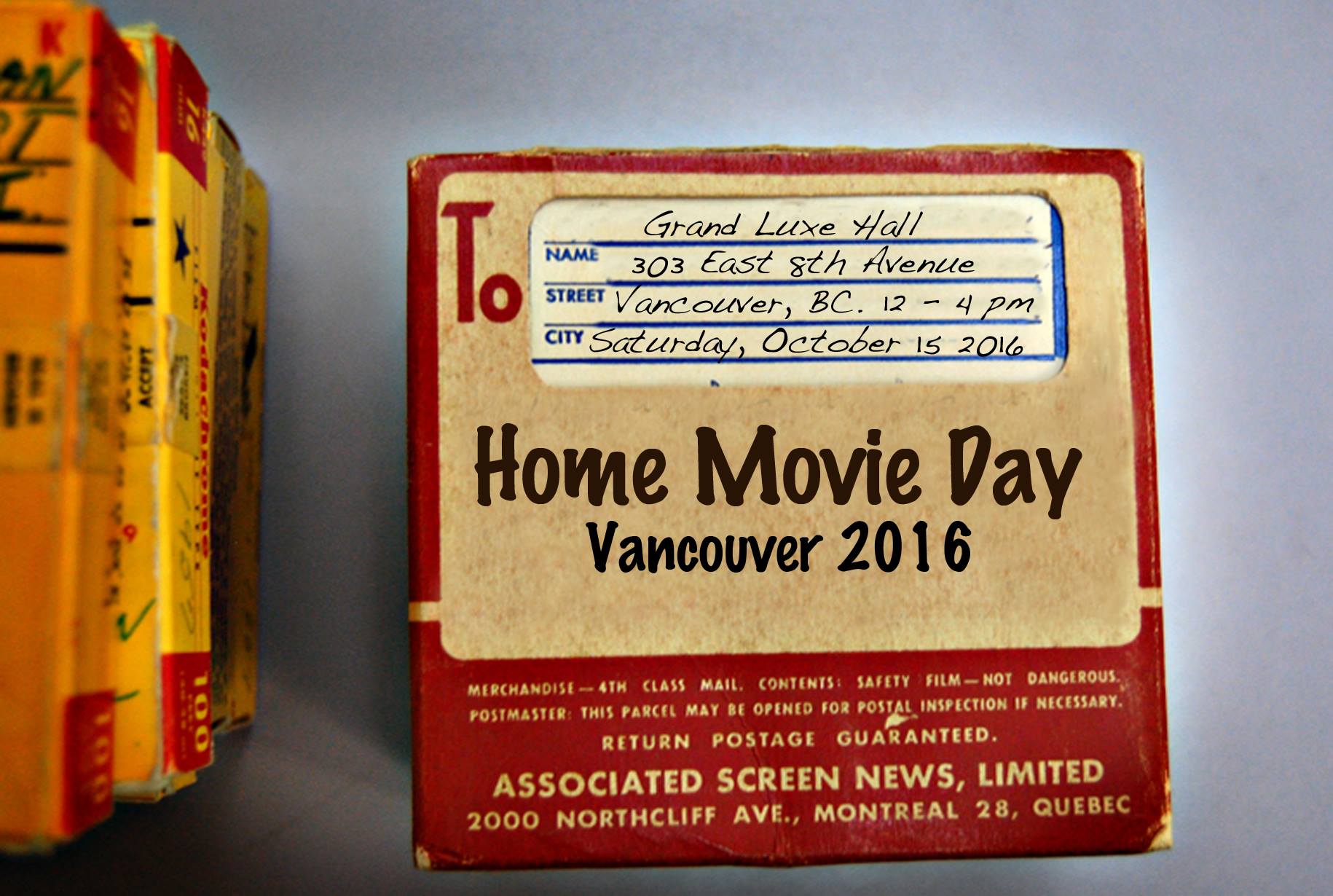 Part of the worldwide Home Movie Day celebration, and organized by the local audio visual community, this event is always festive and fun. You can bring in your own 8mm, Super 8, or 16mm film and VHS video or just come out and see other people's films.
There will be a demonstration of working with Super 8 film.
We hope to see you there. For more detail, see the Vancouver Home Movie Day Facaebook page.