In early June, I attended the annual Association of Canadian Archivists conference in Ottawa. The theme was Archives, disrupted – an exploration of "how archivists and archival institutions progress, respond, change and persevere in response to disruptive forces, which may arise from outside or can be self-imposed" (from the conference program, which can be found here). Here are some of the highlights.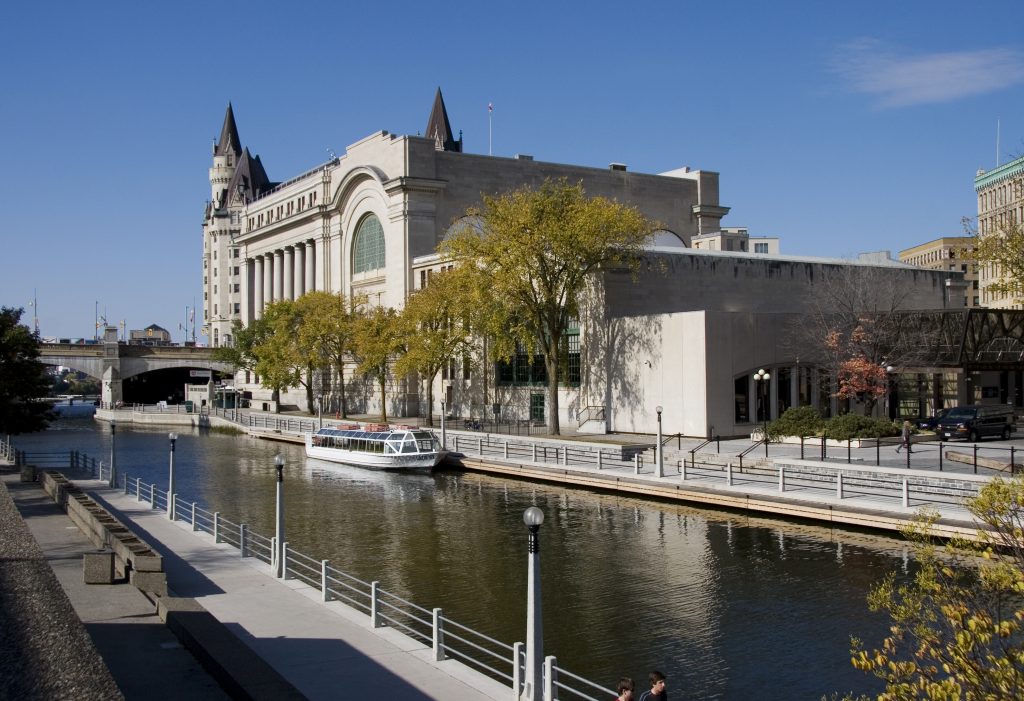 LINKED DATA AND THE SEMANTIC WEB
In keeping with the conference theme, sessions addressed a variety of emerging and potentially disruptive issues in the archival field, and explored the challenges and opportunities that might arise.
In a session titled O Triple Store, What Art Thou?, Evelyn McLellan of Artefactual Systems, Kate Guay of the Northwest Territories Archives, Tim Hutchinson of the University of Saskatchewan Archives and Special Collections, and consultant Anne Ward presented on the potential impacts of linked open data on archival practice. Wikipedia defines linked data as a "method of publishing structured data so that it can be interlinked and become more useful through semantic queries" – that is, using existing Web technologies to publish data in a way that enables computers to read, query, and connect data from different sources. Publishing archival descriptions as linked data has the potential to facilitate discovery of related resources across institutions and provide richer contextual information about records' creators, creation and use.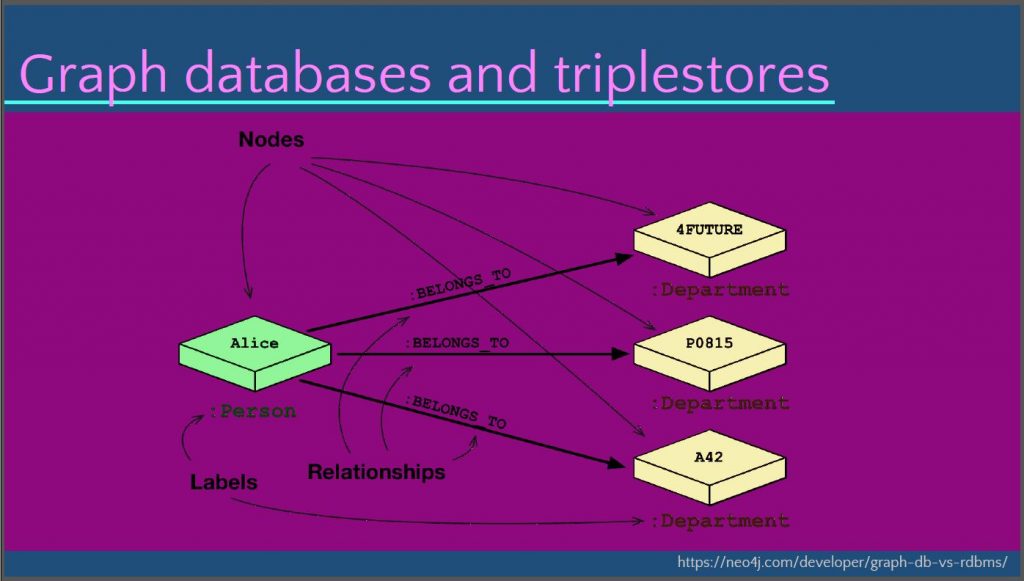 The application of semantic technologies to archival work was discussed in more depth in a session titled Disrupted description? New directions in archival theory and practice. Kat Timms of Library and Archives Canada presented on the ongoing work of the International Council on Archives (ICA) Experts Group on Archival Description (EGAD, which has to be one of the best acronyms in the field), who have drafted the Records in Contexts conceptual model (RiC-CM) and are working on RiC-O, to be expressed as a W3C OWL (Ontology Web Language). RiC is intended to supplant the existing four ICA standards for describing archival records (ISAD-G), records creators (ISAAR (CPF)), functions (ISDF), and archival institutions (ISDIAH), providing a semantic web-ready way to capture and describe archival contexts in all their glorious complexity. Giovanni Michetti of Sapienza University of Rome addressed this complexity as it applies to the concept of provenance, while Chris Prom of the University of Illinois at Urbana-Champaign discussed the challenges to traditional archival description posed by Application Programming Interfaces (APIs). Disruption is certainly in the air, and I look forward to seeing how the ideas and efforts described may translate into everyday archival practice in the near-ish future.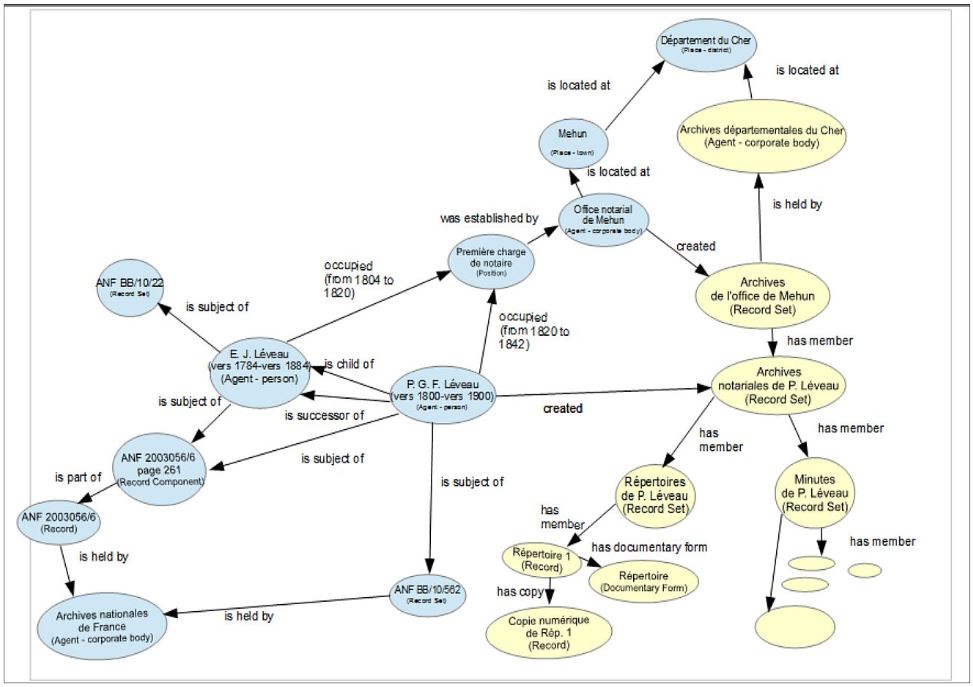 TAATU
The day before the conference officially began, I took part in The Archives and Technology Unconference, or TAATU. TAATU is an annual opportunity for folks working at the intersection of archives and technology to get together and share knowledge and ideas in a fun, relaxed atmosphere, and 2017 marked the tenth anniversary of the event. This year's TAATU was generously hosted by the City of Ottawa Archives at their (relatively) new purpose-built facility. Participants swapped stories of digital forensics efforts, migration of multiple databases to a single system, and development of generic-yet-sufficiently-granular digital preservation workflows, as well as enjoying a few rounds of IT Balderdash, proposing fake definitions of terms including grey goo (real definition here) and frobnicate (real definition here).
City Archivist Heather Gordon also attended the ACA conference this year, allowing us to take advantage of the many concurrent sessions on offer. Of particular interest was a session on monetary appraisal which provided an update on the work of the National Archival Appraisal Board and a lively discussion of fair market valuations in the age of digital recordkeeping. Also of interest was a debate-style session involving Michael Moss and David Thomas from Northumbria University and Daniel German and Leah Sander from Library and Archives Canada. The resolution posed was "To serve the common good, archivists must reject 'Archives as cultural heritage assets' and embrace their role as strongholds as evidence." Moderated by Geoffrey Yeo of University College London, each debater had seven minutes to present and then rebut, followed by audience participation on the question. The room was surprisingly evenly split between those professionals focussed on digital preservation and data management (in favour of evidence), and those who focus more on analogue recordkeeping and preservation (in favour of cultural heritage asset). Our City Archivist suggests that the answer depends on the audience we serve at any given time, and that we shouldn't reject one role at the expense of the other; there is room, and a need, for us to be both.
The ACA conference is an opportunity to exchange knowledge with the Canadian archival community and keep current with the latest developments in archival theory and practice. Kudos to the conference committee for organizing such a lively, engaging event!