With the 2018 civic election set for October 20, and advance polls October 10-17, we couldn't pass up the opportunity to search through our holdings to see what election-related material would make an interesting and new video wall show. As the official repository for the City's records of archival value, our holdings are rich in election-related material. These records give insight into how Vancouver and its electoral system has developed and changed throughout the years. The changes range from who could run for election, and who could vote, to frequency of elections, to the abolishment of the ward system, to what topics ruled the various plebiscites in a particular election year. A sampling of these records–photographs, posters, maps, and other visually interesting textual records–has been captured in the latest addition to our video wall shows: Vancouver Elections.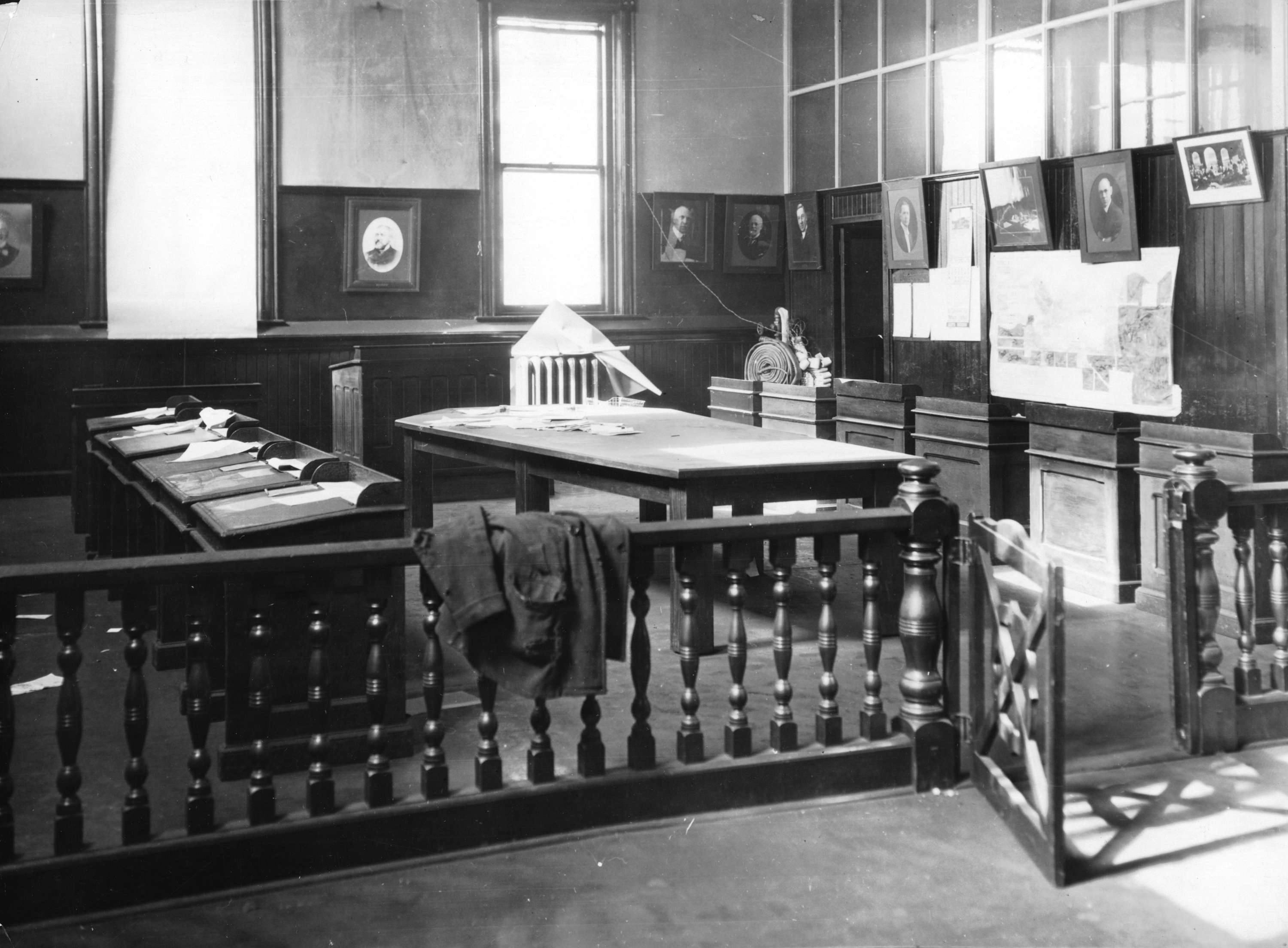 The invention of photography preceded the incorporation of Vancouver in 1886, which means that there are photographs of the first elected city officials, including the first mayor, and the first City Hall in our holdings. Later photographs capture significant milestones in Vancouver's political arena. A photograph showing Helena Gutteridge, the first woman elected to City Council, taking her oath of office in 1937 represents one of these milestones.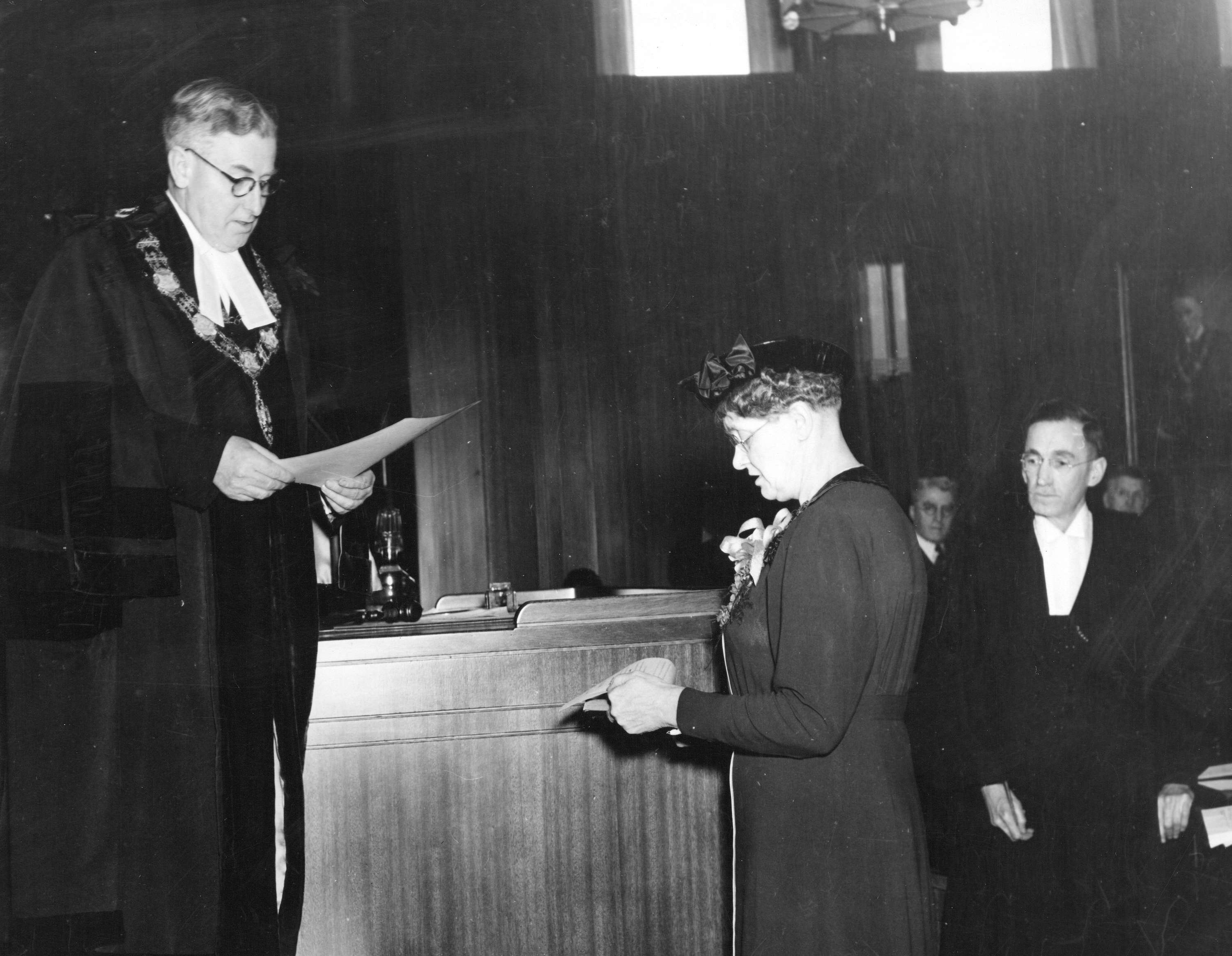 Other photographs featured include "Old City Hall", located at 423 Westminster Street (now Main Street), the laying of the corner stone at the current City Hall in 1936, and a shot of a group of men taken that same year, who voted in Vancouver's first election fifty years earlier.
Other election items featured in the video wall show include Gutteridge's nomination paper for Alderman, sample ballots, tallies of election results, and posters and postcards encouraging people to vote.

This latest edition to our video wall shows will be exhibiting in the Archives' gallery space, as well as in the City Hall rotunda across from the elevators during this election season. You can also view it on YouTube, along with past video wall shows.
For more information on Vancouver's civic election, visit vancouver.ca/vote