This year in preparation for Halloween, the Archives staff rounded up some of the scariest things they have seen come past their desks over the years. So relax, eat some candy and enjoy perusing these creepy, weird and fun items from our holdings!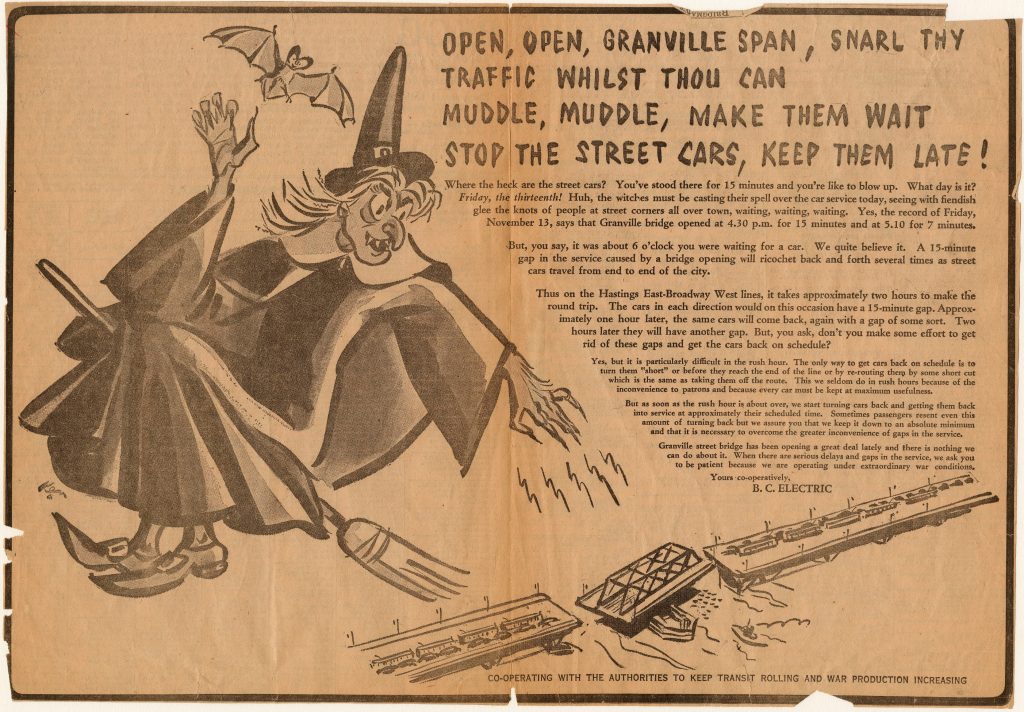 Archival Assistant Kim Unruh shared a newspaper clipping she came across from the Major Matthews Newspaper Clippings Collection. The clipping shows a 1940s Granville Bridge witch, complete with traffic jam poem. Still relevant today!
There were a few other 'spooky' clippings from the 19040s in the Major Matthews collection including this one found in the Ghosts of Vancouver file – water pipe ghosts – BOO!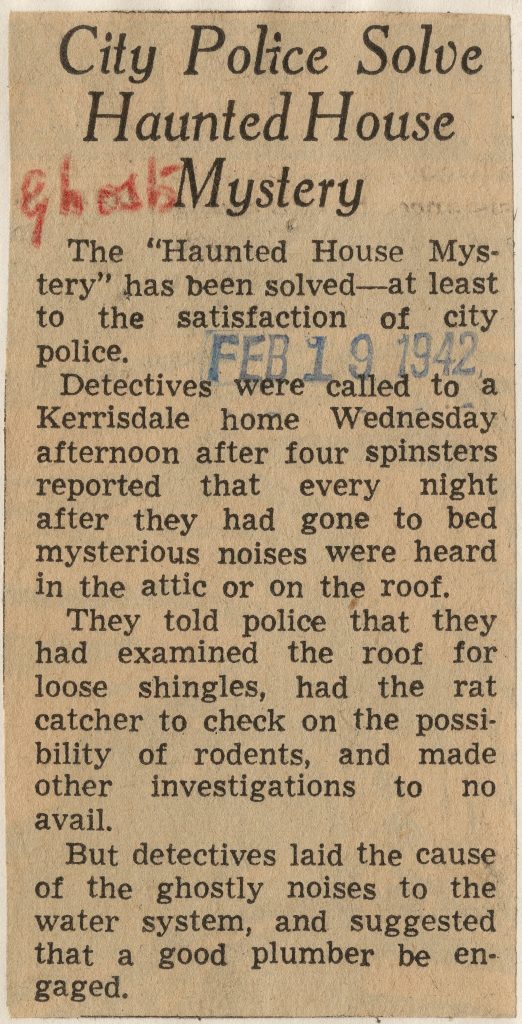 Sue Bigelow, Digital Conservator forwarded the image below from the Stuart Thompson fonds showing a person in a costume standing beside a sports car. Stuart Thompson was a commercial, portrait and press photographer in Vancouver. Little is known about the context for this photograph but it sure is strange!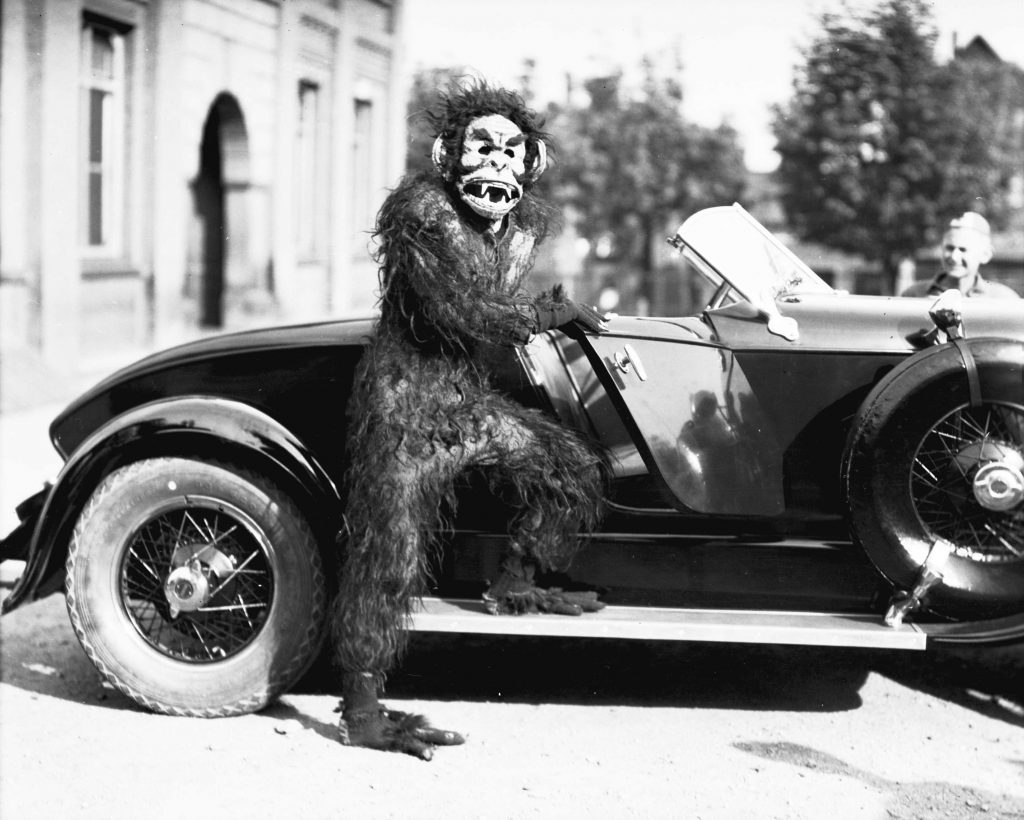 Digital Archivist Sharon Walz recalled seeing the below photograph from the Pacific National Exhibition (PNE) fonds showing a scary parade float featuring a giant papier–mâché clown with missing teeth.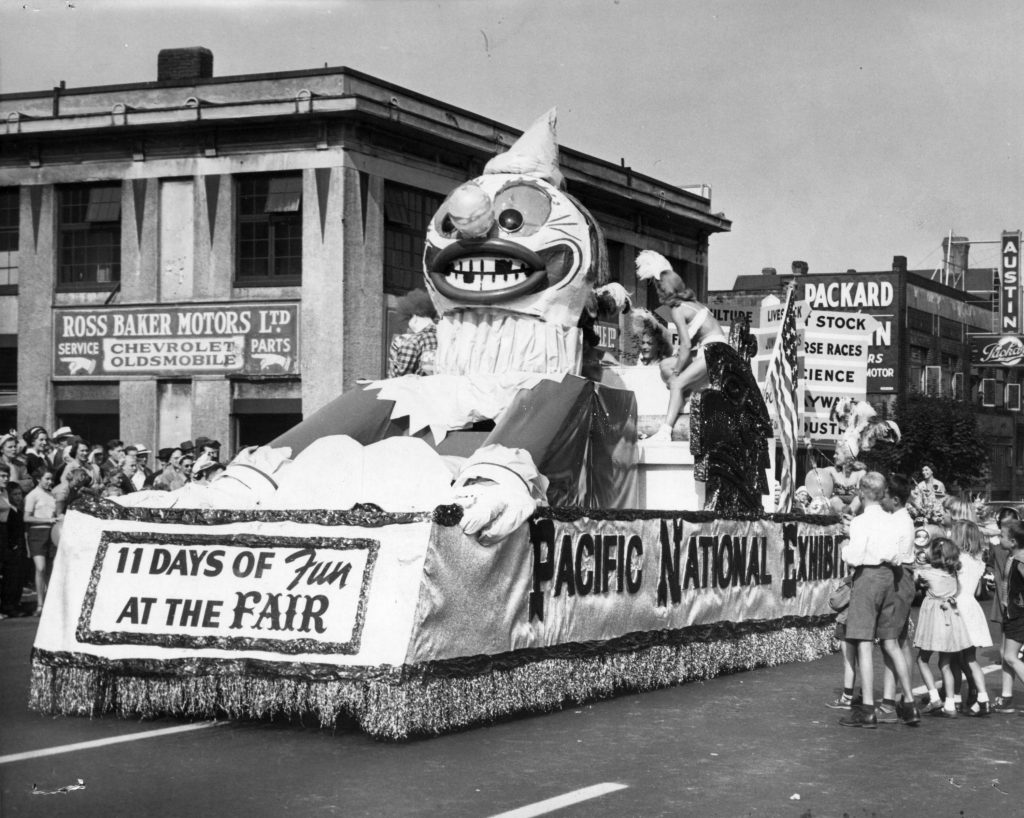 A quick search reveals that the PNE fonds is fraught with scary images of clowns and more!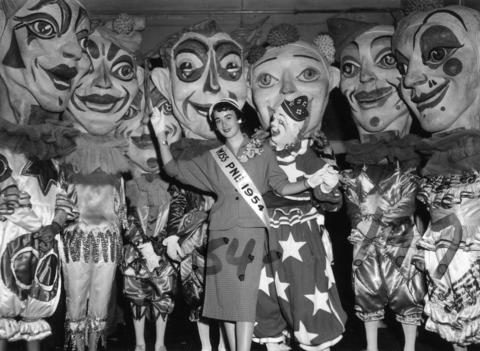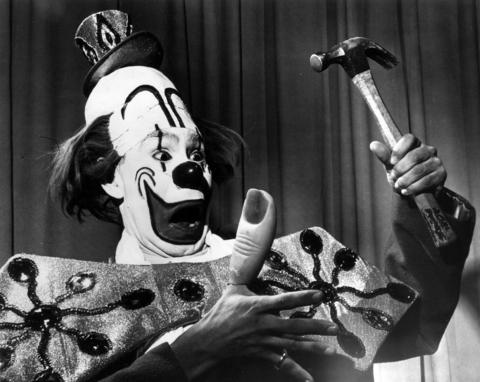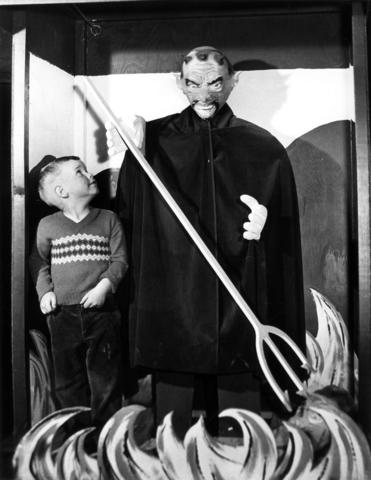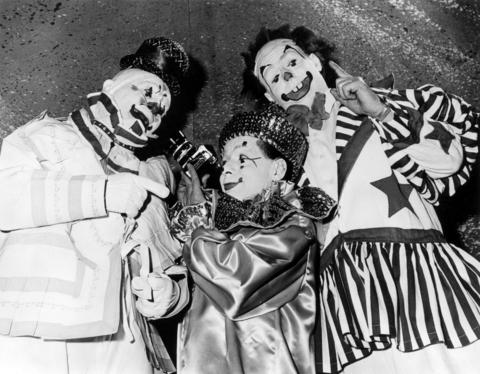 Reference Archivist Kira Baker recently received a donation containing mold – a scary discovery for an archivist! The records are currently being treated and are separated so that they do not affect surrounding documents.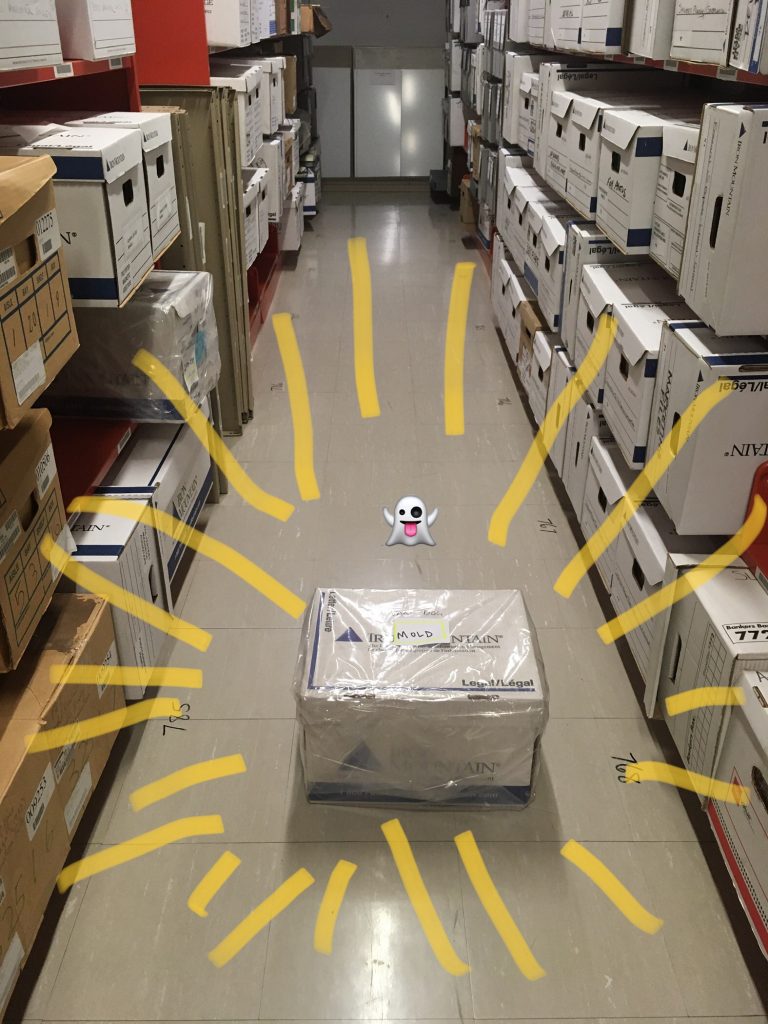 City Archivist Heather Gordon brought forward a file from Major Matthews' personal papers entitled "Jack and Jill", Mrs. J.S. Matthews' two Chinchilla cats – Jack's 20th birthday, Mar. 28, 1950. The file contains a clipping of hair from Matthews' cat Jack. Jack passed away in 1950 and Matthews saved the hair along with news clippings, correspondence, cards and notes related to the death.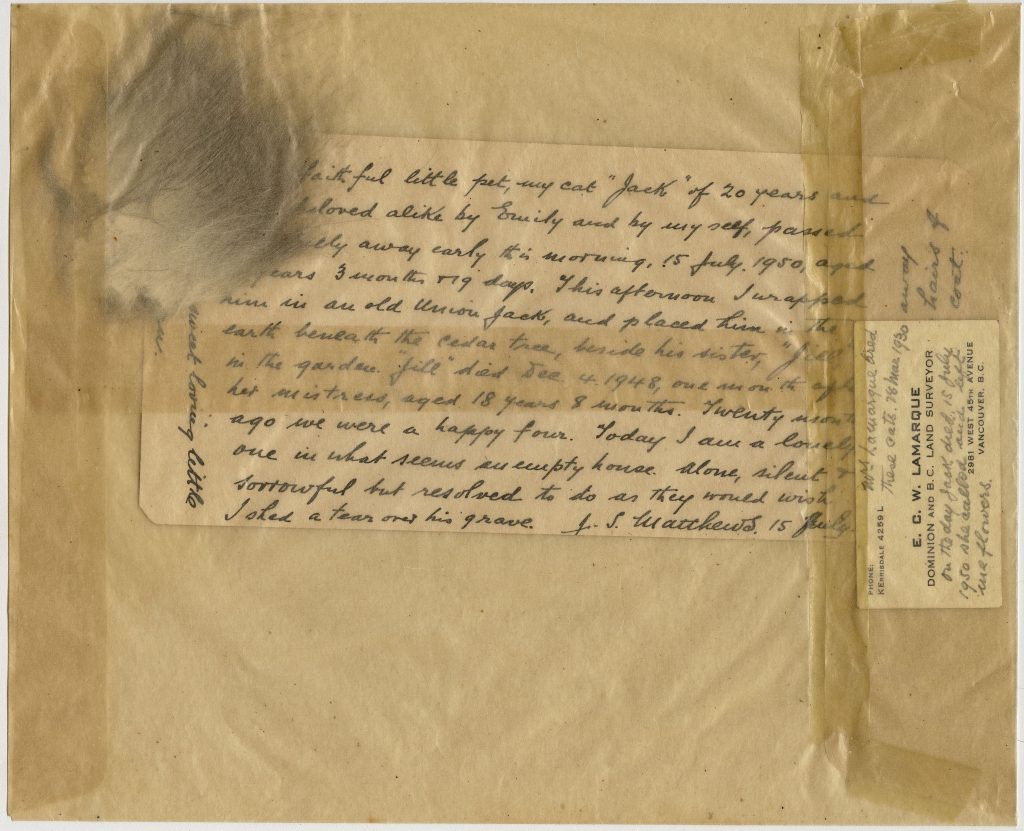 According to Archival Assistant Christine Tutt, the Archives also keeps three files containing human hair – a lock of Clara A. Roger's hair from 1910, a lock of Mara Ifju Smith's hair (daughter of Sculptor Elek Imredy) from the 1970's and a lock from Mrs. Emily Matthews found in the Major Matthews collection.
Thanks to all of the Archives staff for submitting these fab-BOO-lous items. We hope you've enjoyed them.
Happy Halloween!