This is all we can think about today.
As the 2011 Vancouver Canucks start their first Stanley Cup final series since 1994, we thought we'd take a look at some of the historical hockey images and video we have at the Archives, including Vancouver's many past champions. We've put up a Flickr set of early hockey images taken by photographer Stuart Thomson, where you can see some of his images in higher resolution.
Frank Patrick was an important figure in Vancouver hockey.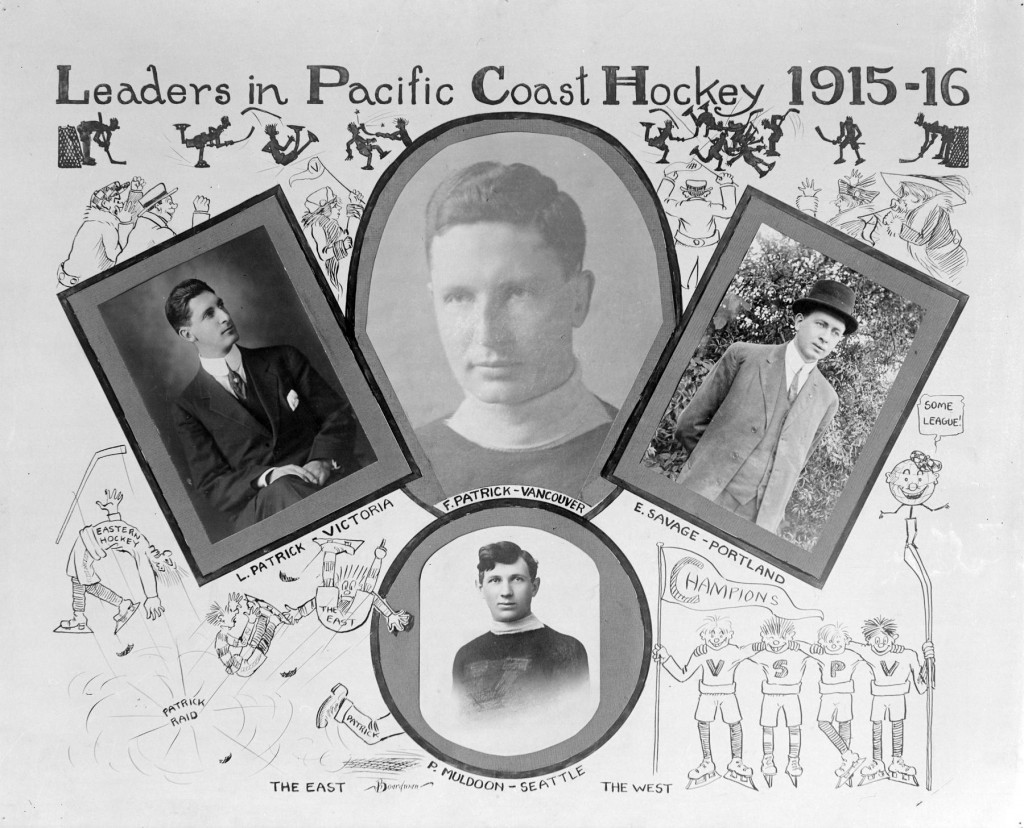 This graphic, with Frank, his brother Lester, Edward Savage (manager of the Portland Rosebuds) and Pete Muldoon (manager of the Seattle Metropolitans), recognizes leadership in the business of hockey on the west coast. The Patrick brothers founded the Pacific Coast Hockey Association (PCHA) in 1911, built arenas (including Vancouver's old Denman arena) and improved the local teams with established National Hockey Association players.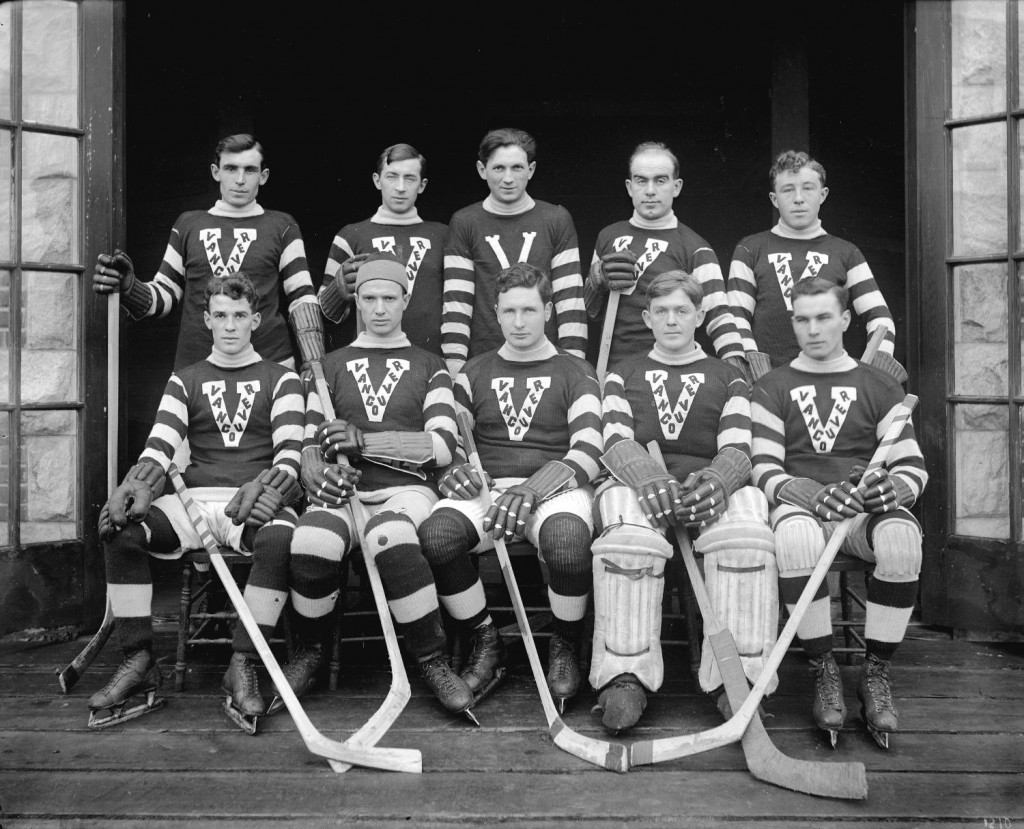 During their 1914-15 Stanley Cup season, Frank not only played for the Vancouver Millionaires on defense but was president, manager and coach. He also owned the Vancouver Amazons, a women's hockey team that won the 1922 Alpine Cup.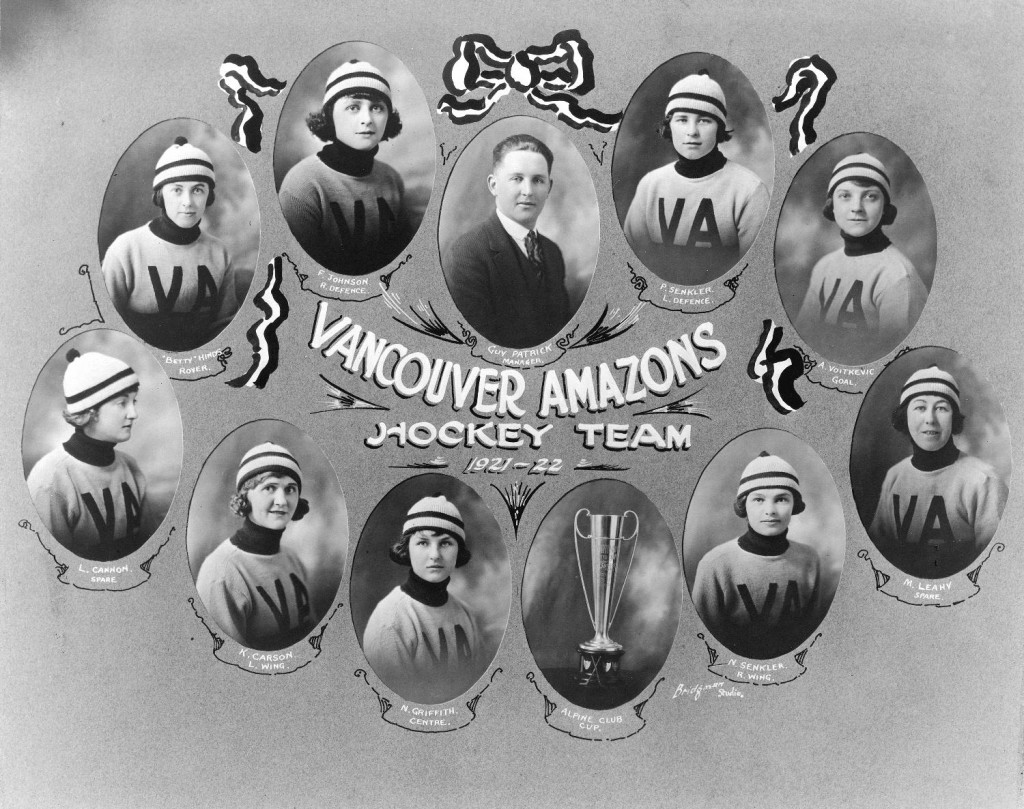 Frank Patrick also coached the Boston Bruins for two seasons (1934-36).
Fred "Cyclone" Taylor was a high-scoring member of the Cup-winning Vancouver Millionaires, who won five PCHA scoring titles. The full image of the detail below is available on Flickr.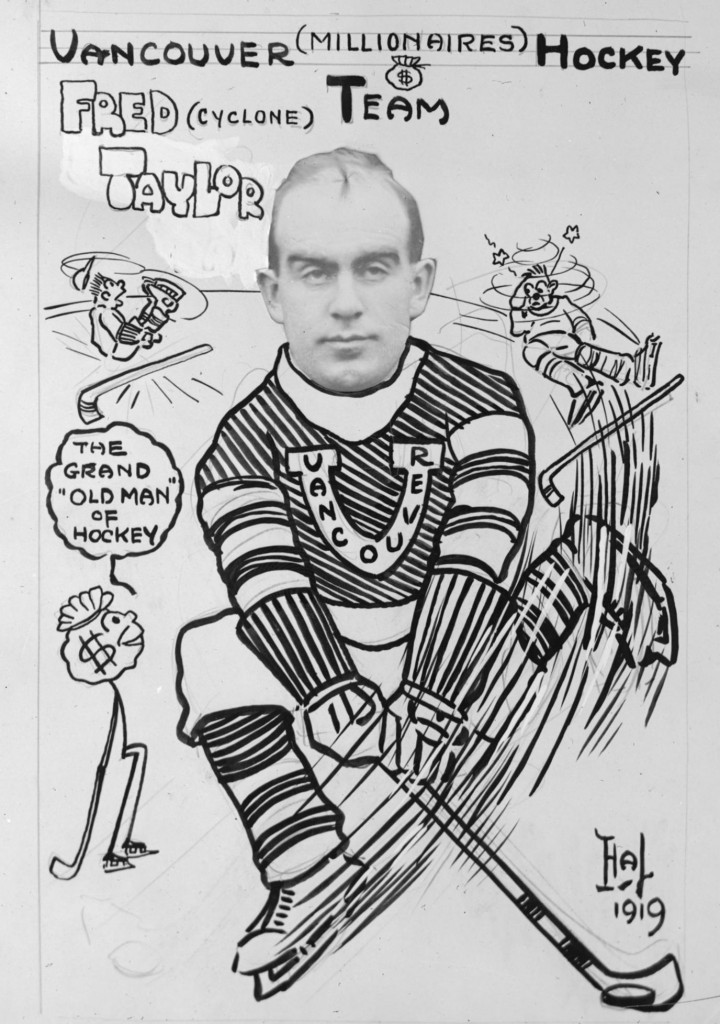 In 1922, the Vancouver Towers won the Savage Cup, still the trophy awarded to the best B.C.'s senior men's team.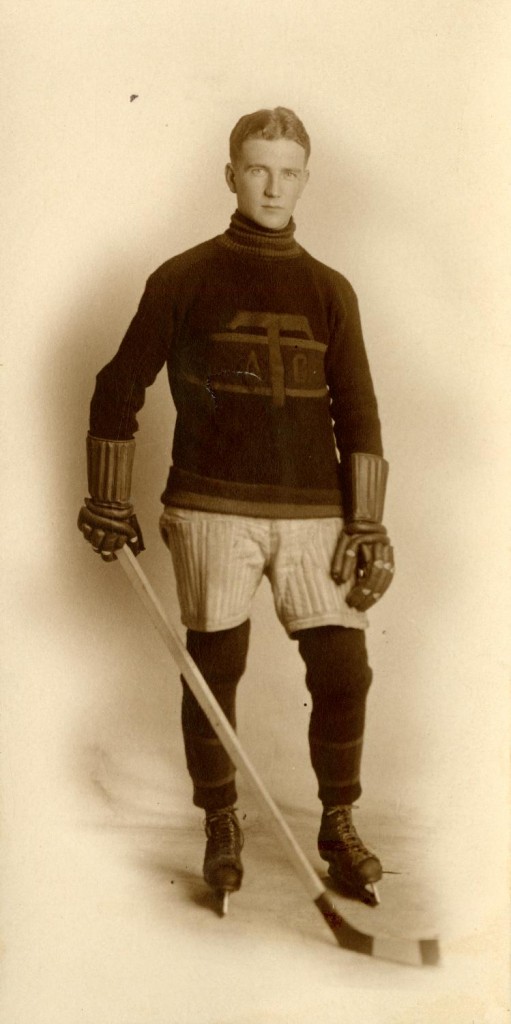 Vancouver Lions, a minor-league team, won the PCHL five times: 1929-1931, 1940 and 1941. Sam McAdam played on the 1929 and 1930 championship teams. This image is also on Flickr.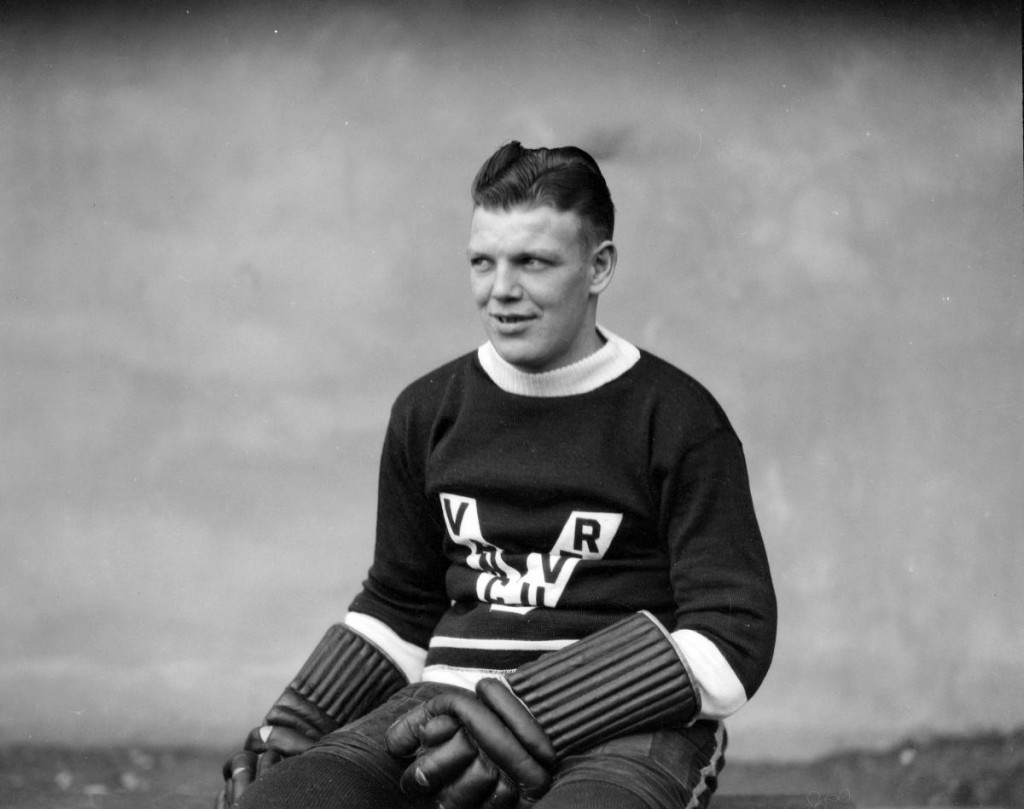 The Vancouver Canucks minor-league team won the Pacific Coast Hockey League (PCHL) championship in both 1946 and 1948. Here are the players with their 1946 trophy.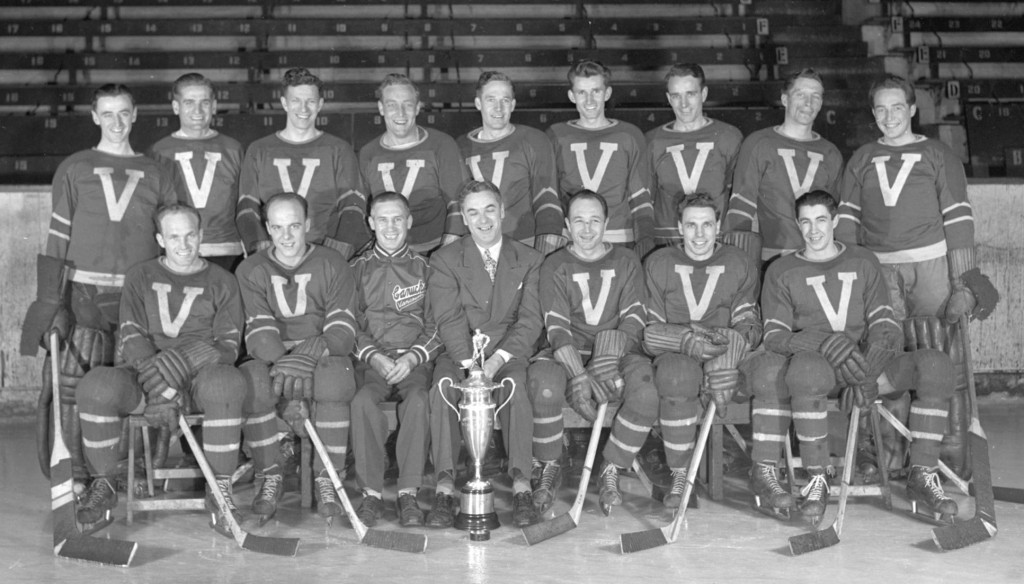 And a couple of players conferring with their coach: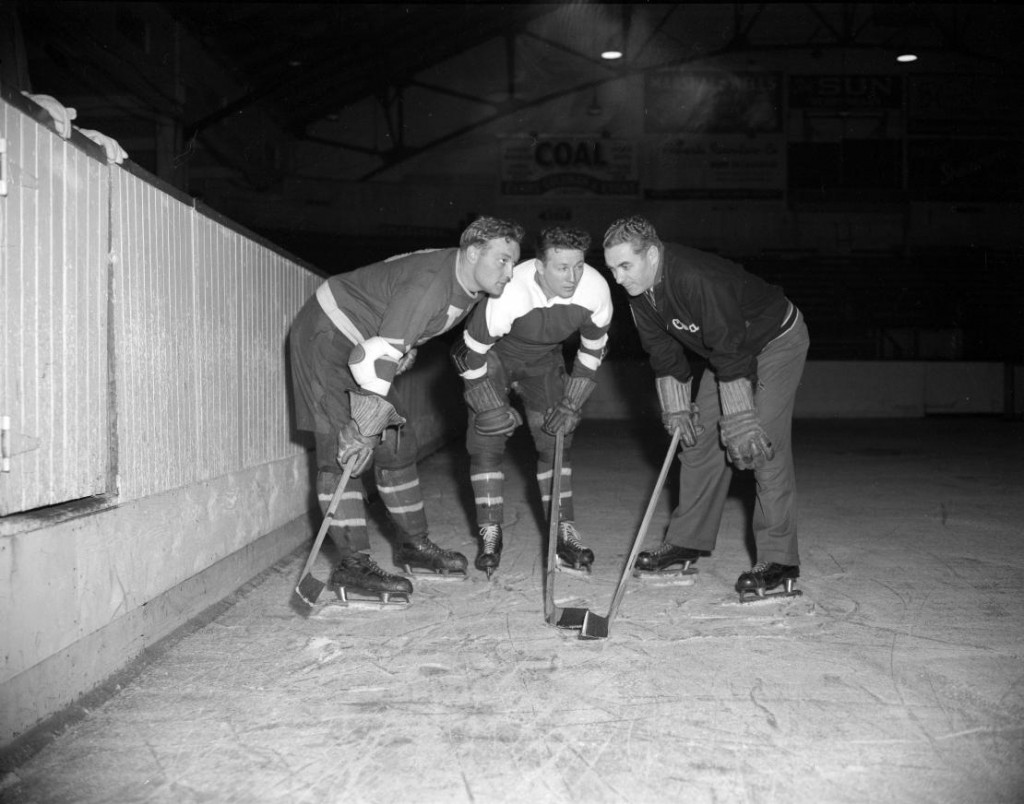 Finally, we have excerpts from Vancouver-Pacific Celebration, a film that we have just acquired and are still processing. It was created by Yaletown Productions and shows the Canucks playing the Habs just a few years after they joined the NHL.
We are trying to figure out what year this was shot. The film was released in 1976, and the producer thinks the hockey footage was shot 2-3 years before. We can see Ken Dryden playing goal (that's his mask!), and we know he didn't play for Montreal in the 1973-4 season. Please help! (Leave your guess in the comments below.)

We wish this year's Canucks the best of luck in creating their place in hockey history.