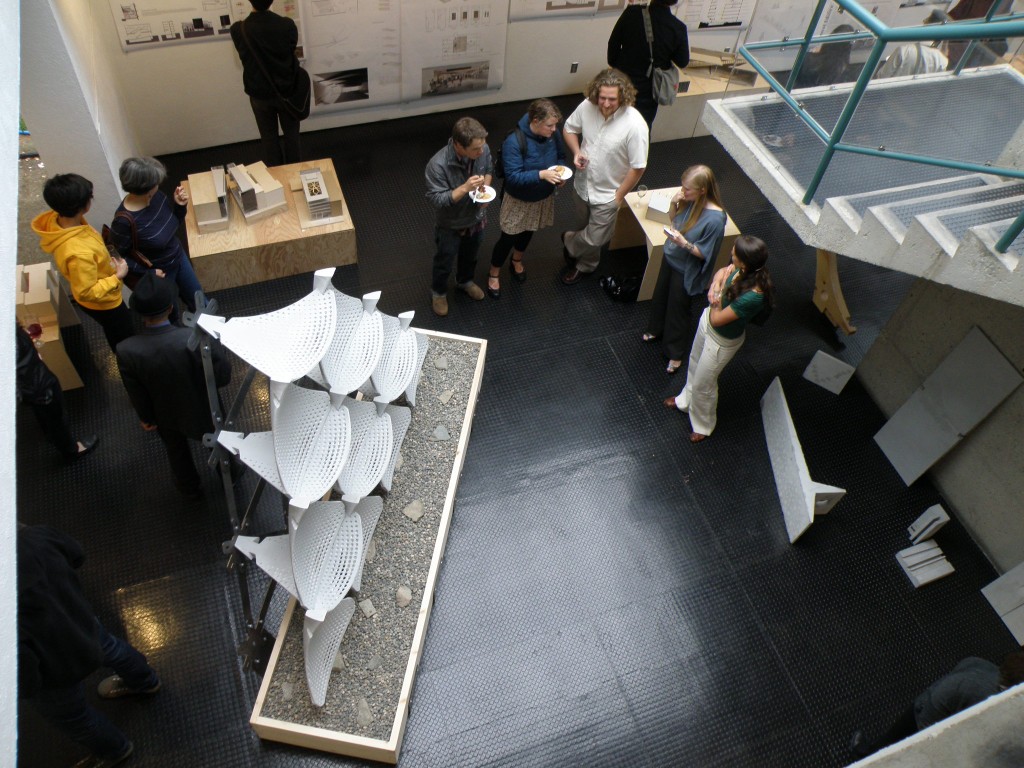 The City of Vancouver Archives gallery space has been transformed, exhibiting concrete works created by Master of Architecture students from the UBC School of Architecture + Landscape Architecture (SALA).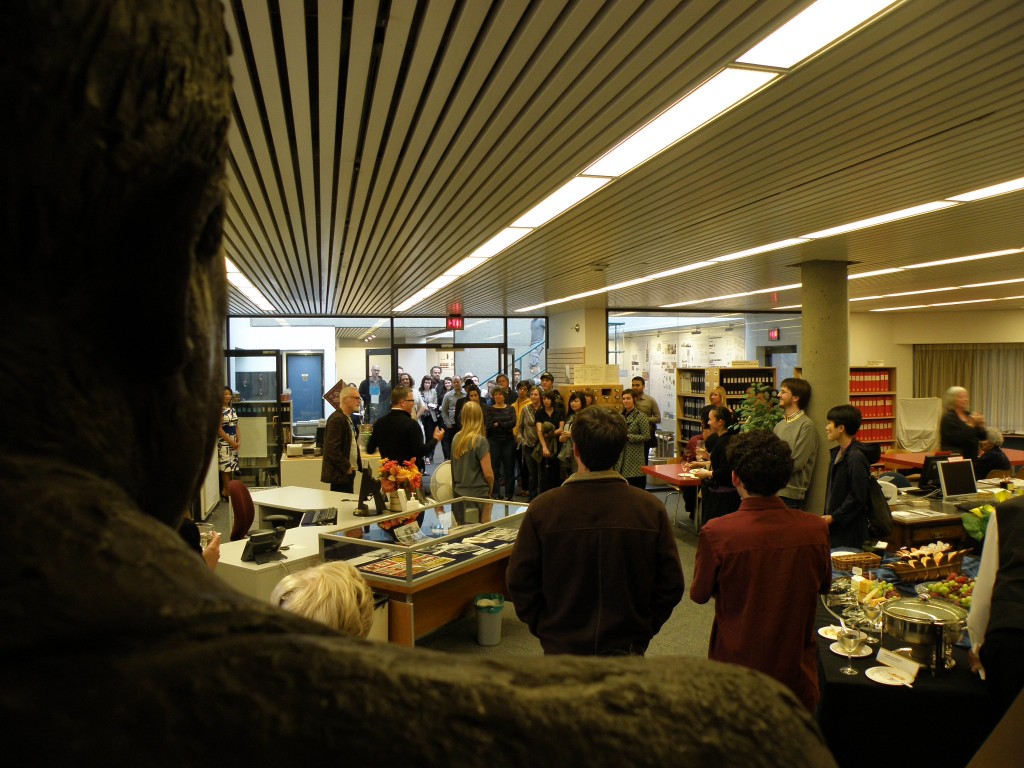 In the fall of 2010, Bill Pechet's heavy studio class created 12 different architectural project proposals. Using an empty lot, situated at 177 West Pender Street, students were assigned to imagine and design in its place a satellite facility for the primary City of Vancouver Archives. There is no plan to do this in real life, but the intention of this project was to get architecture students thinking about an unconventional archives space, perhaps one which would be more appropriate in the more digitally informative future.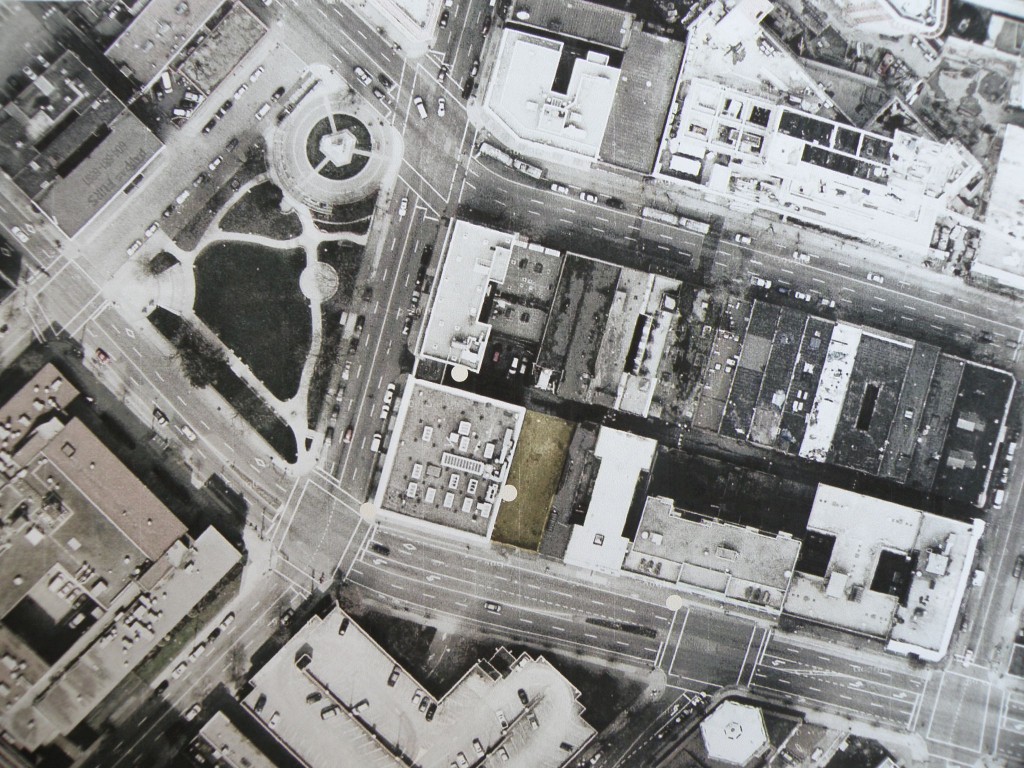 Bill Pechet's selection of this West Pender location is appropriate, as it is located around the corner from an emerging academic community and a community-oriented neighbourhood. Taking into account this transitioning area, students were encouraged to consider an archives that would facilitate the concept of 'collective archiving.' This would be a 'living' archives, reacting to, and absorbing the surroundings and ephemera of the community, and encouraging community members to personally submit and source their local histories. With this focus on such interpretive concepts, the goal was to explore how this interactive archives would call for more innovative building forms.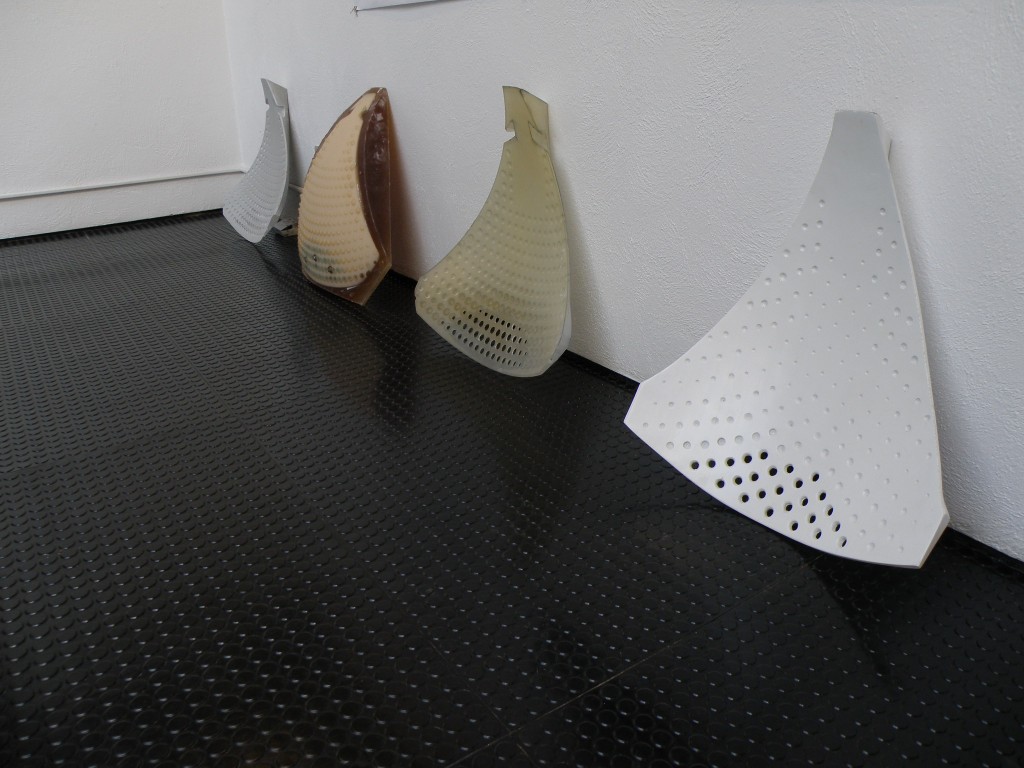 Helping to materialize these concepts was Ductal® by Lafarge. Ductal® castings are an innovative building material incorporating concrete mixed with organic or metal fibres. This eliminates the need for rebar while maintaining or exceeding normal strength. Ductal® castings can be thinner, longer, and lighter, thus liberating designers and architects to reconsider the conventional uses of concrete.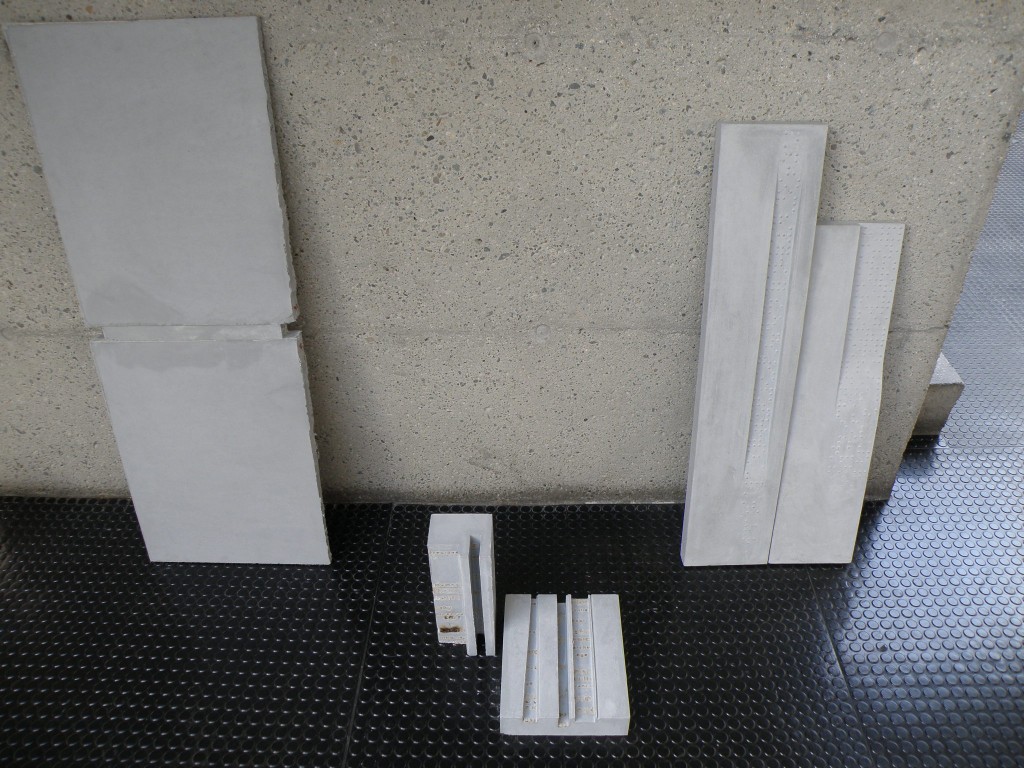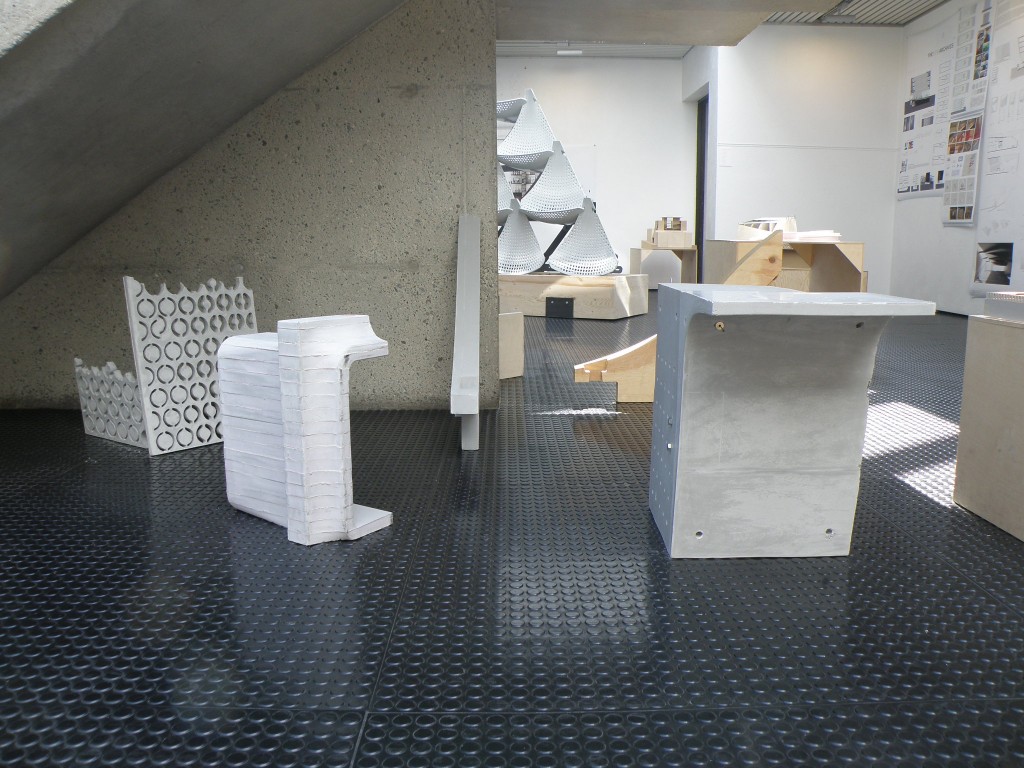 With the inaugural school being SALA, this is the first year that Lafarge has collaborated with an architecture school to form a competition. The Ductal® Design Competition is intended to allow architecture students to explore the aesthetic and functional use of Ductal®'s versatile material.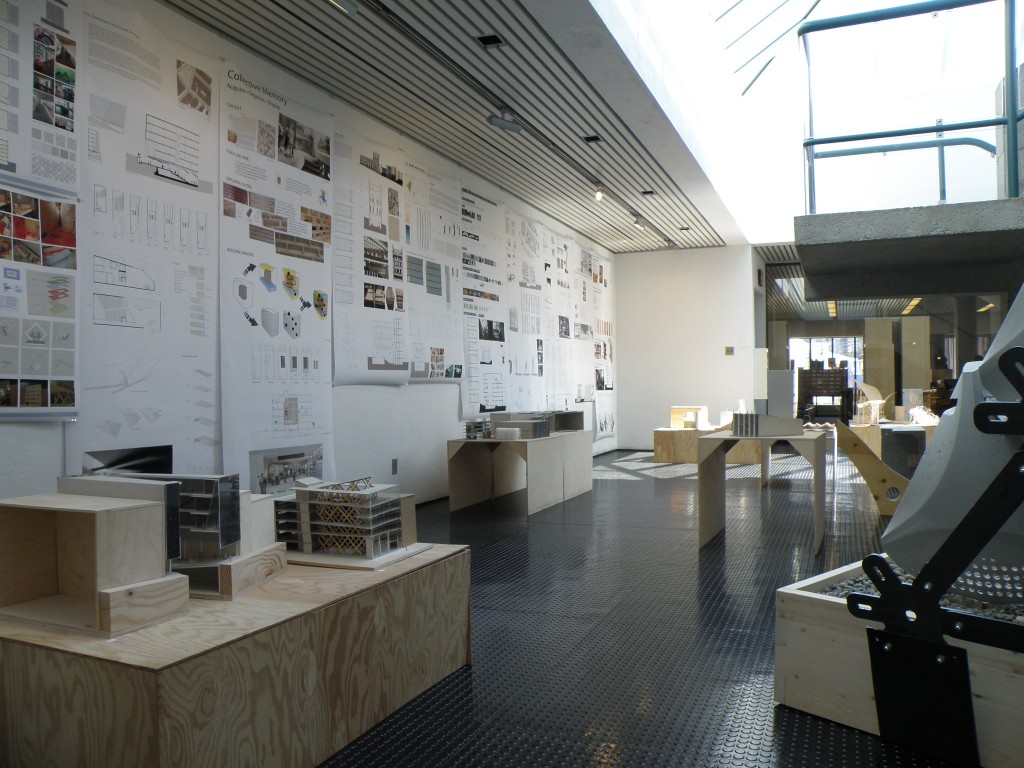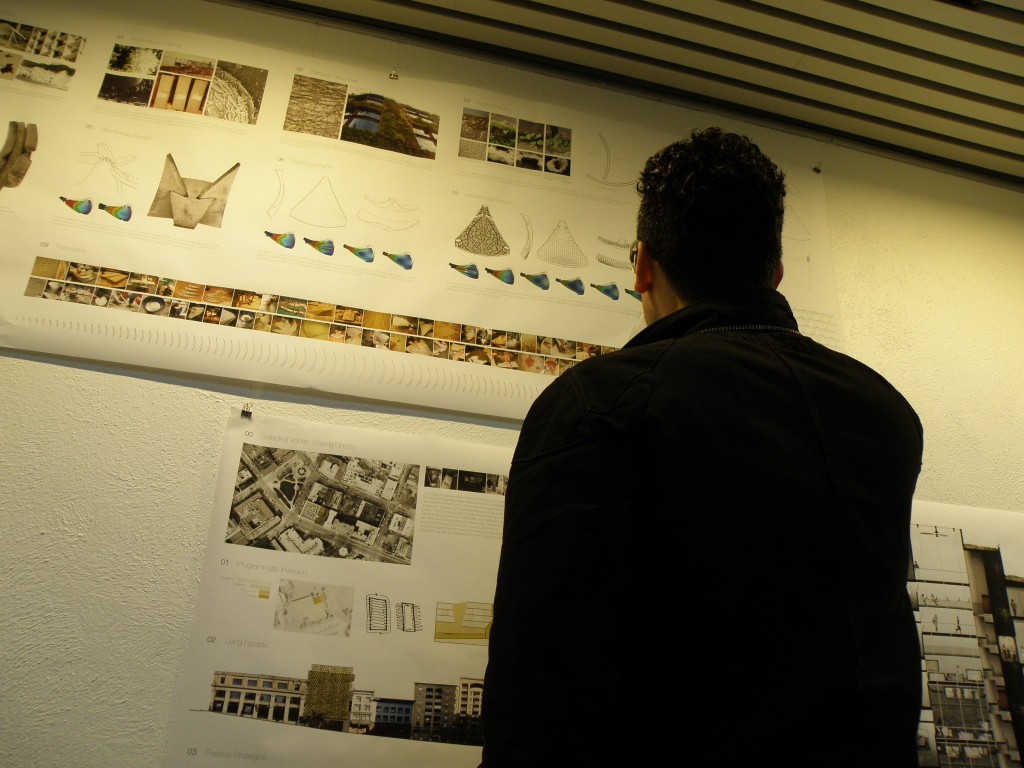 Each project consists of a Ductal® cast component, a process model of the building, and an accompanying poster with diagrams and descriptions explaining the use of the Ductal® component, and its place in the archives.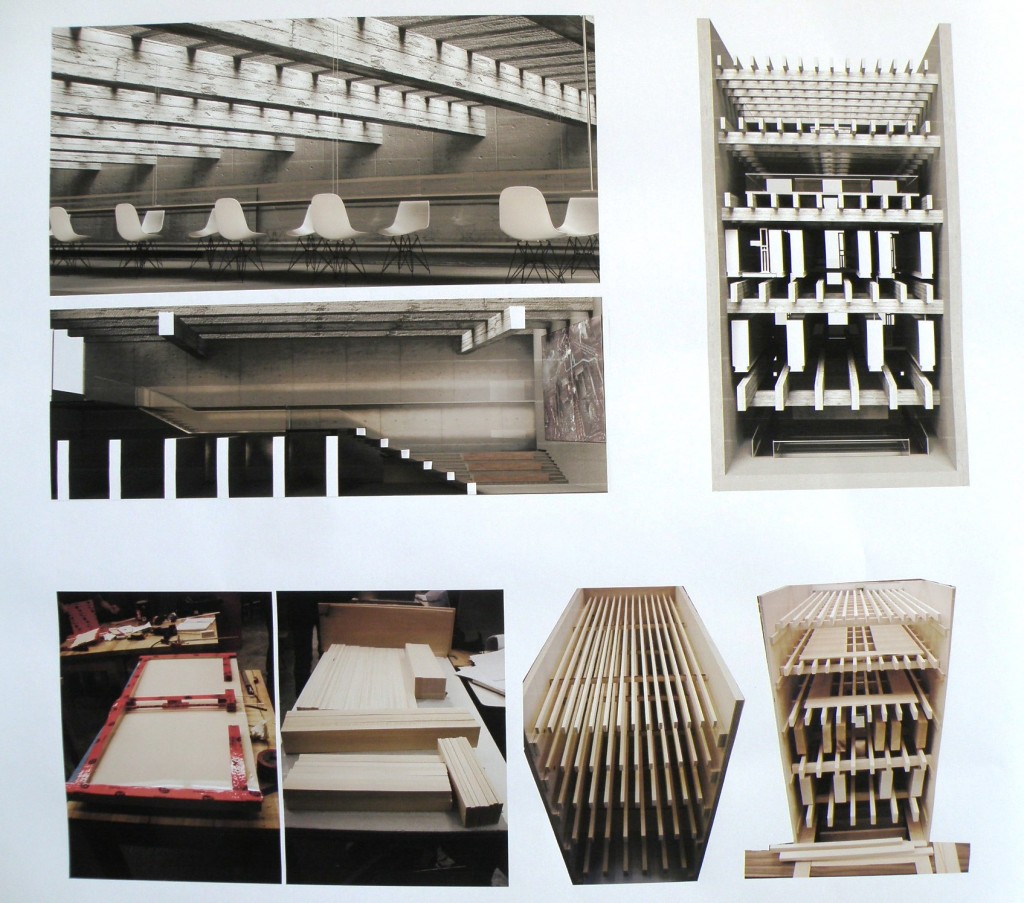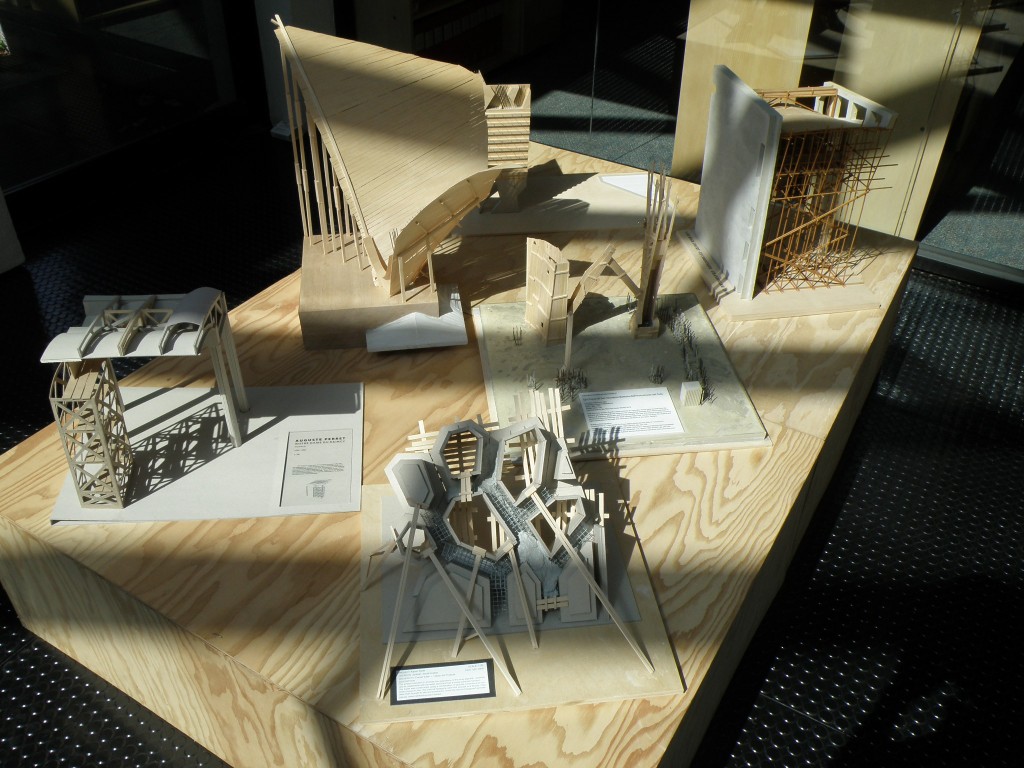 The winning piece, Cascading Biospheres, is the design of students Pat Danielson and Sam Ostrow. A life-sized model of their design has been specifically cast to be the centrepiece of this exhibit. This piece of 15 interlocking triangles acts as a 'living wall' for vegetation to cover and grow through. It is only a portion of the entire façade; imagine this but 50 feet wide and four stories high.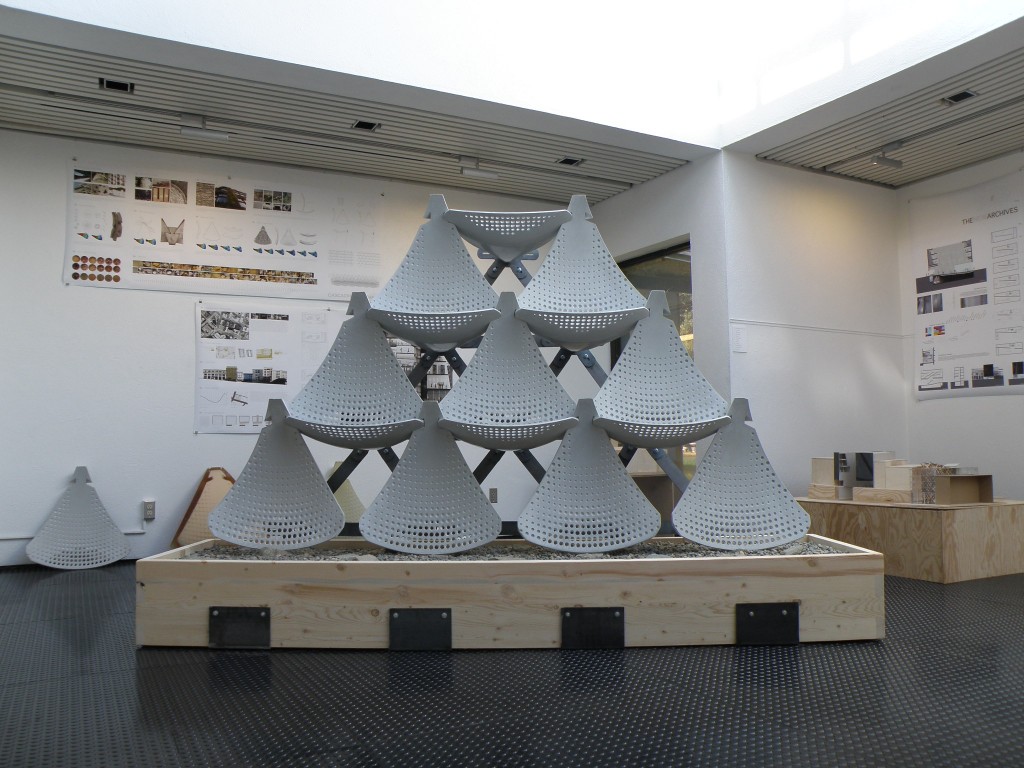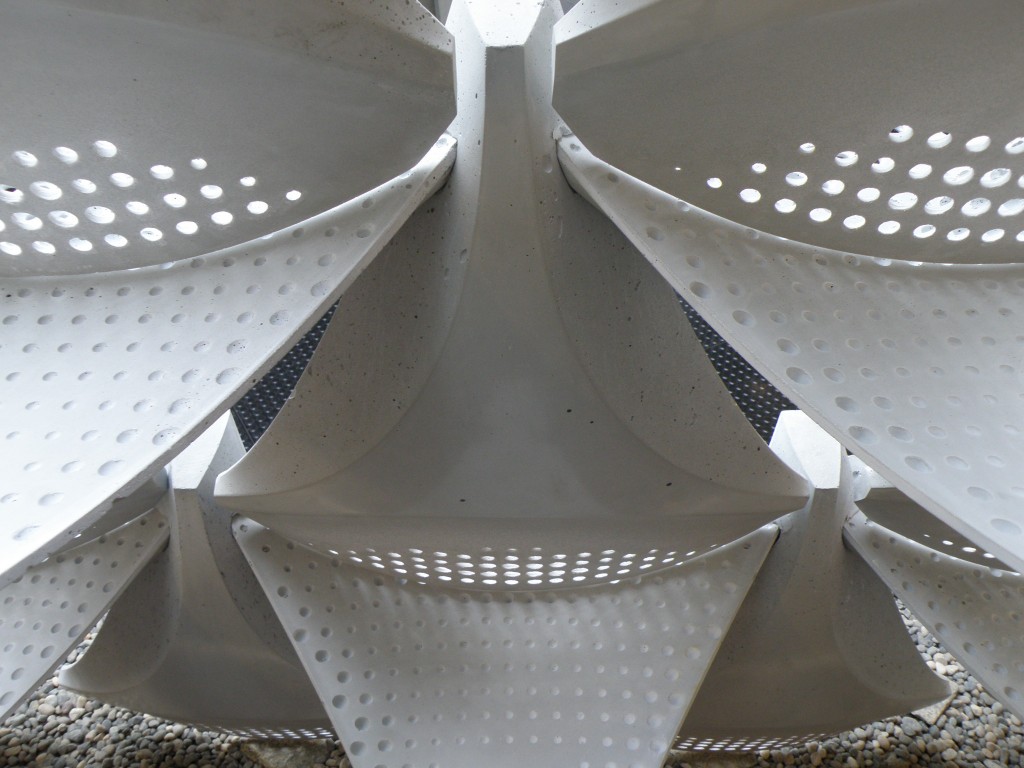 The wall symbolizes the public face of the archives and acts as an interactive medium to visually connect the citizen with the natural process which occurs in the city.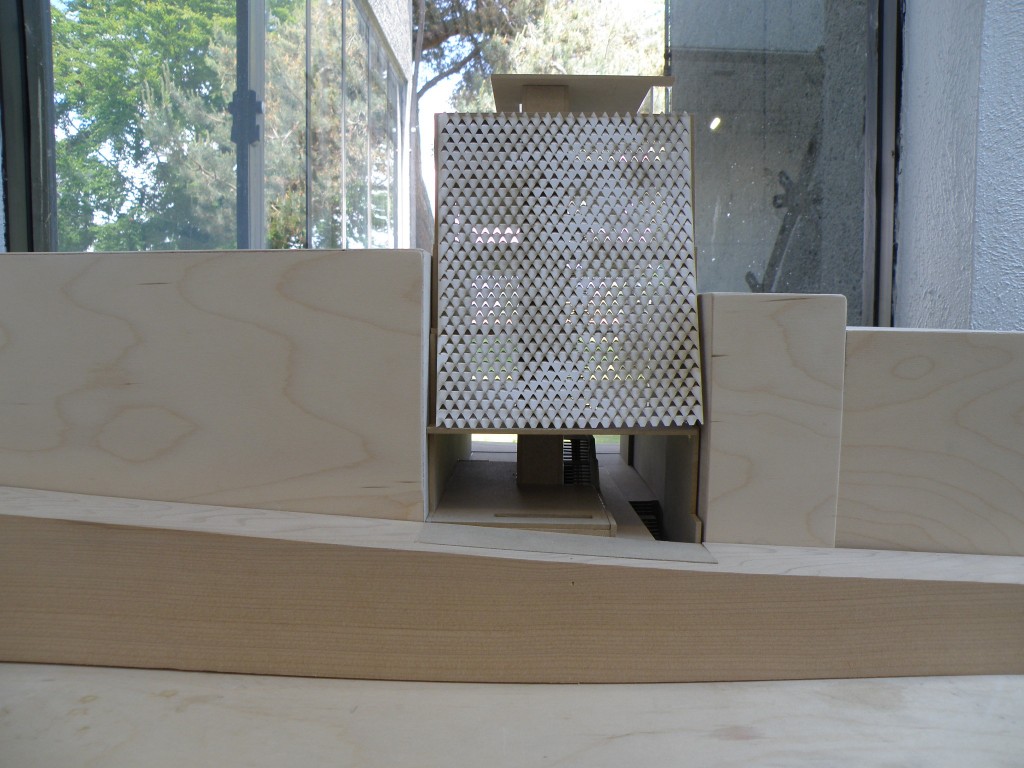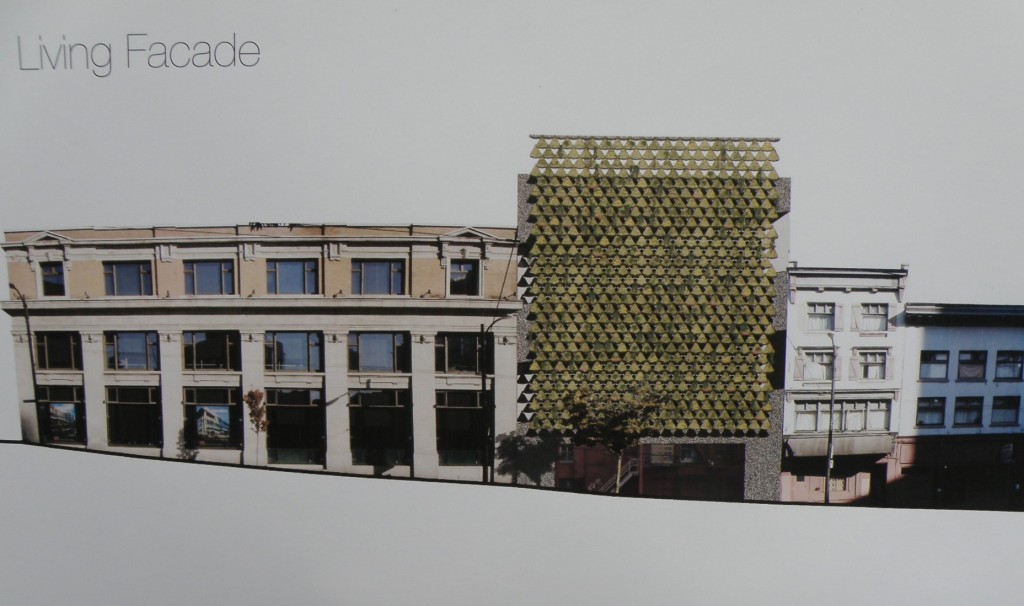 This exhibit is the first of its kind to be displayed at the City of Vancouver Archives. Many thanks to Bill Pechet and his heavy studio class for their innovative ideas and imaginative designs for a 21st century archives. These concrete casts were made possible with generous support from Ductal®-Lafarge. The organization and transformation of the archives gallery space would not be possible without the work of SALA student, Jaime Yee, whose work is also displayed in this exhibit.
The exhibit will be on display until September 2nd 2011.