Join amateur-film enthusiasts, film and video archivists, and your neighbours for Home Movie Day 2014, this Saturday, October 18 at the Hangar at the Centre for Digital Media. Home Movie Day is a free public event celebrating amateur film and video and honouring the unique contribution of home movies to our understanding of social and cultural history. Home Movie Day is a volunteer-driven international initiative, and this year, events will be held in Japan, Wales, Indonesia, and Austria, among many other countries. The Vancouver edition will be hosted by the Audio-Visual Heritage Association of British Columbia (AVBC) and the Centre for Digital Media (CDM). Check out the Facebook page!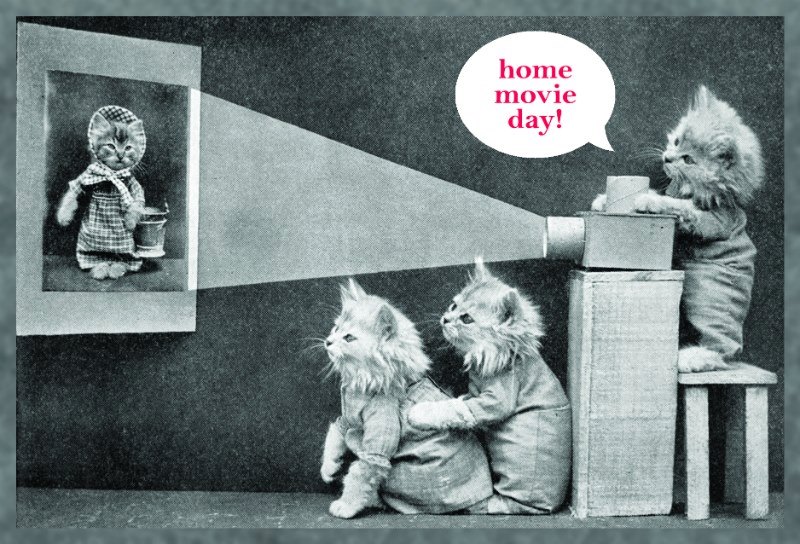 Home Movie Day is a chance to find out what's on those old reels or cassettes in your attic, chat with an archivist about care and preservation of your movies, discuss a transfer with a vendor, and share your discoveries and memories with the community, if you wish. Last year, 22 people brought in films on 8mm, Super 8, and 16mm. Among the highlights:
A participant brought in an 8mm film, shot on glorious Kodachrome, of his parents' wedding in early 1960s Uganda
An experimental time-lapse film from the late 1970s/early 1980s wowed the audience
A couple celebrating their 50th year of marriage saw the film of their wedding for the first time
Below is a 1928 home movie from our motion picture film collection: Greencroft – Badminton '28. Reference code AM1036-S10-:MI-140.

This year, Home Movie Day will include video as well as film! Video archivists will be on hand to assist in format identification and advise on preservation, and playback decks will be available for VHS and DV/MiniDV cassettes, popular formats in the 1980s and '90s.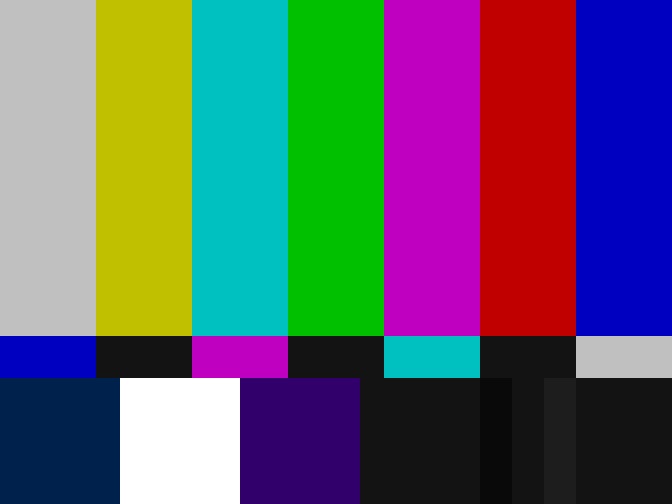 Don't have any home movies lurking in a forgotten corner of your house? Come out and enjoy some popcorn, and see what your fellow Vancouverites have to share. The screening will include home movies from the City of Vancouver Archives' holdings, as well as a selection of orphan films. October 18 has been proclaimed Home Movie Day in the City of Vancouver. See you there!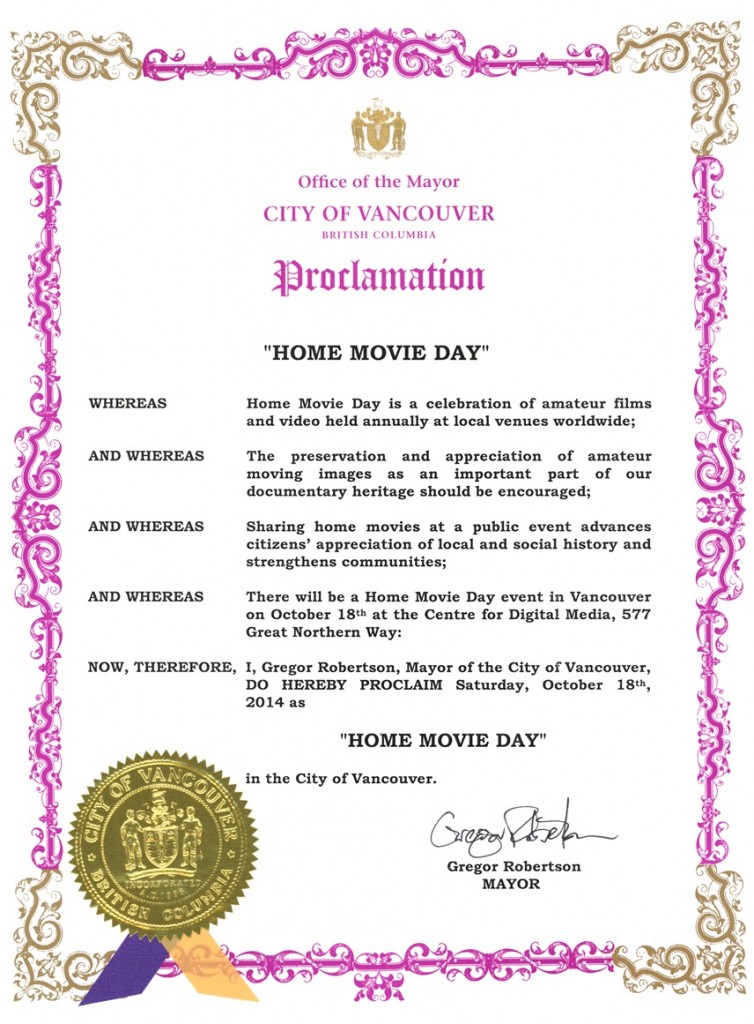 Date: Saturday, October 18, 2014
Time: 12-4pm
Place: The Hangar at the CDM, 577 Great Northern Way, Vancouver
Accepted film formats for playback: 16mm, 8mm, Super 8
Accepted video formats for playback: VHS, DV, MiniDV