You may have noticed that our SearchArchives database looks a little different. For example, the information for a full record is in a more compact form, reducing the amount of scrolling you'll have to do.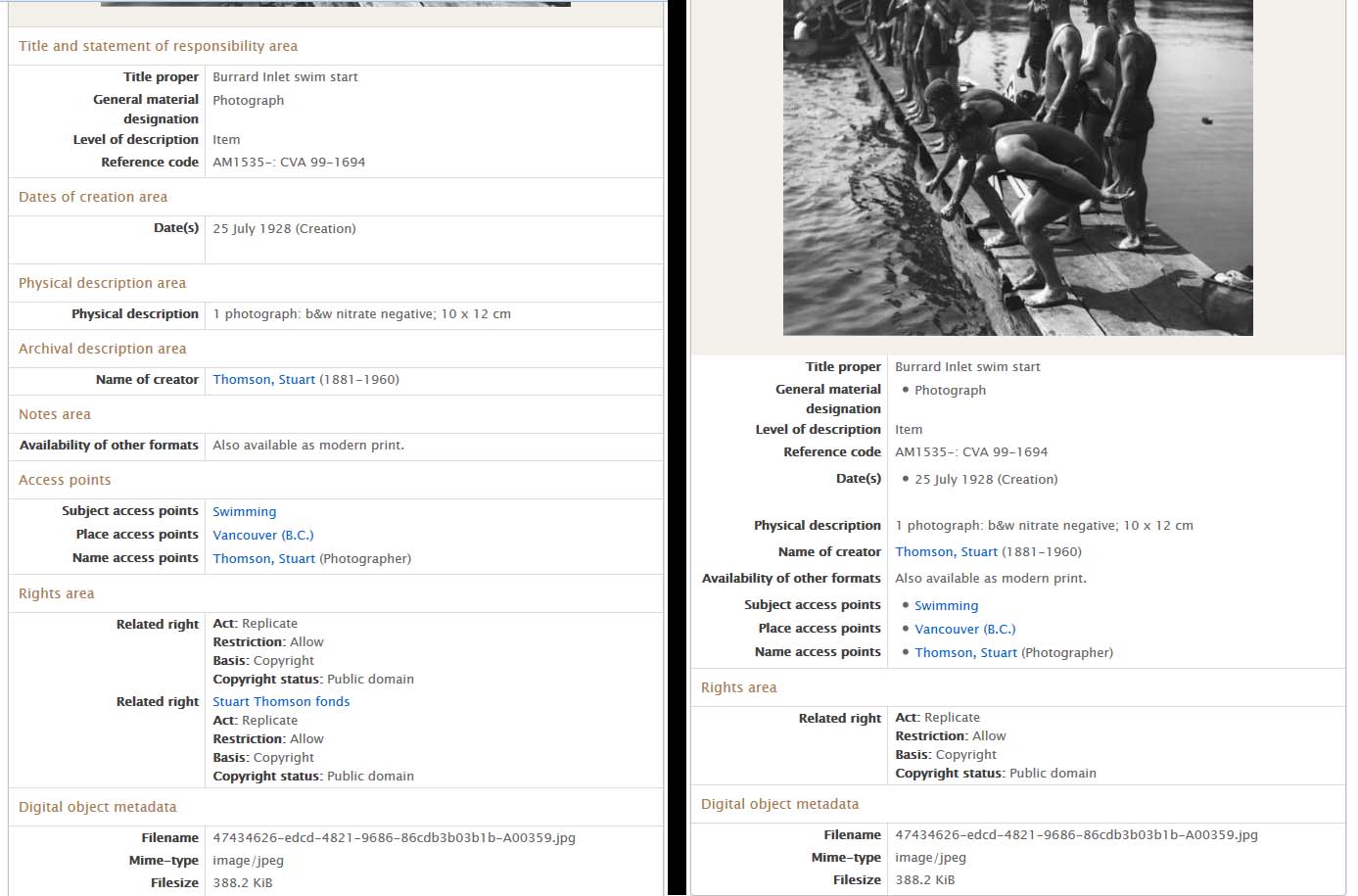 The software has recently been upgraded to version 2.1 of AtoM. Most of the changes in the updated version affect how things are handled behind the scenes. Besides the example above, there are other changes that affect users:
Improved search times. Updates to the search index have reduced the time it takes the database to respond to your search query.
Searchable subject and place terms. There is a search box that appears on the Browse Subjects and Browse Places pages that allows you to search for specific terms, rather than just browse them. Be sure to hit the magnifying glass symbol (indicated below) to search.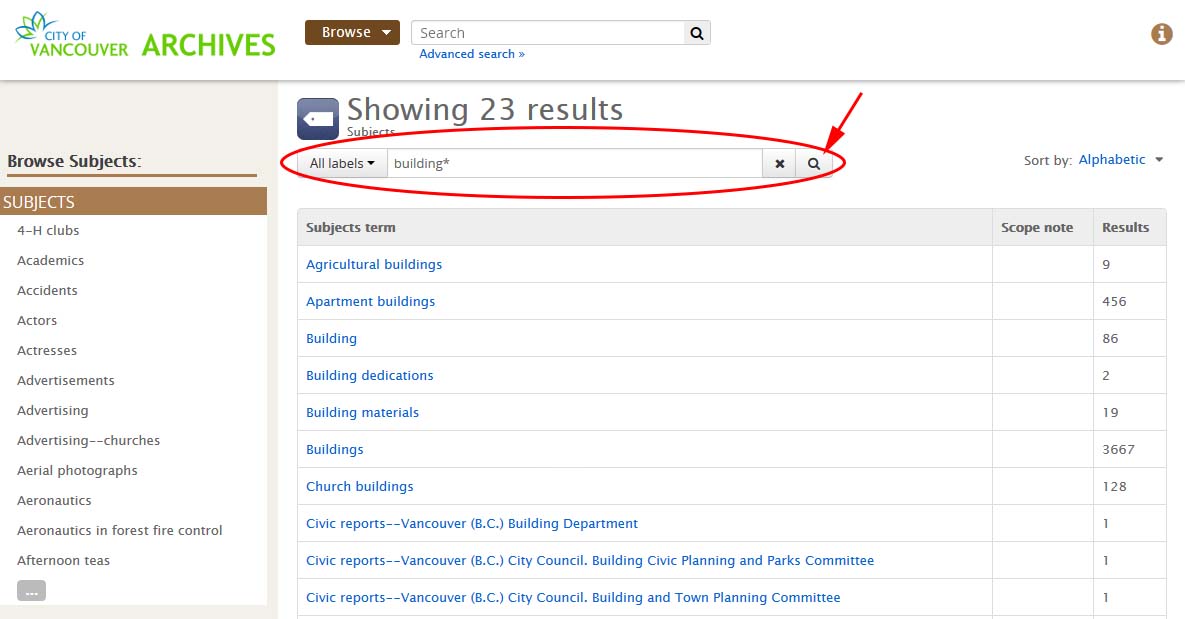 Better list of search results. There has been a change to the results algorithm that will give you results in a slightly different order.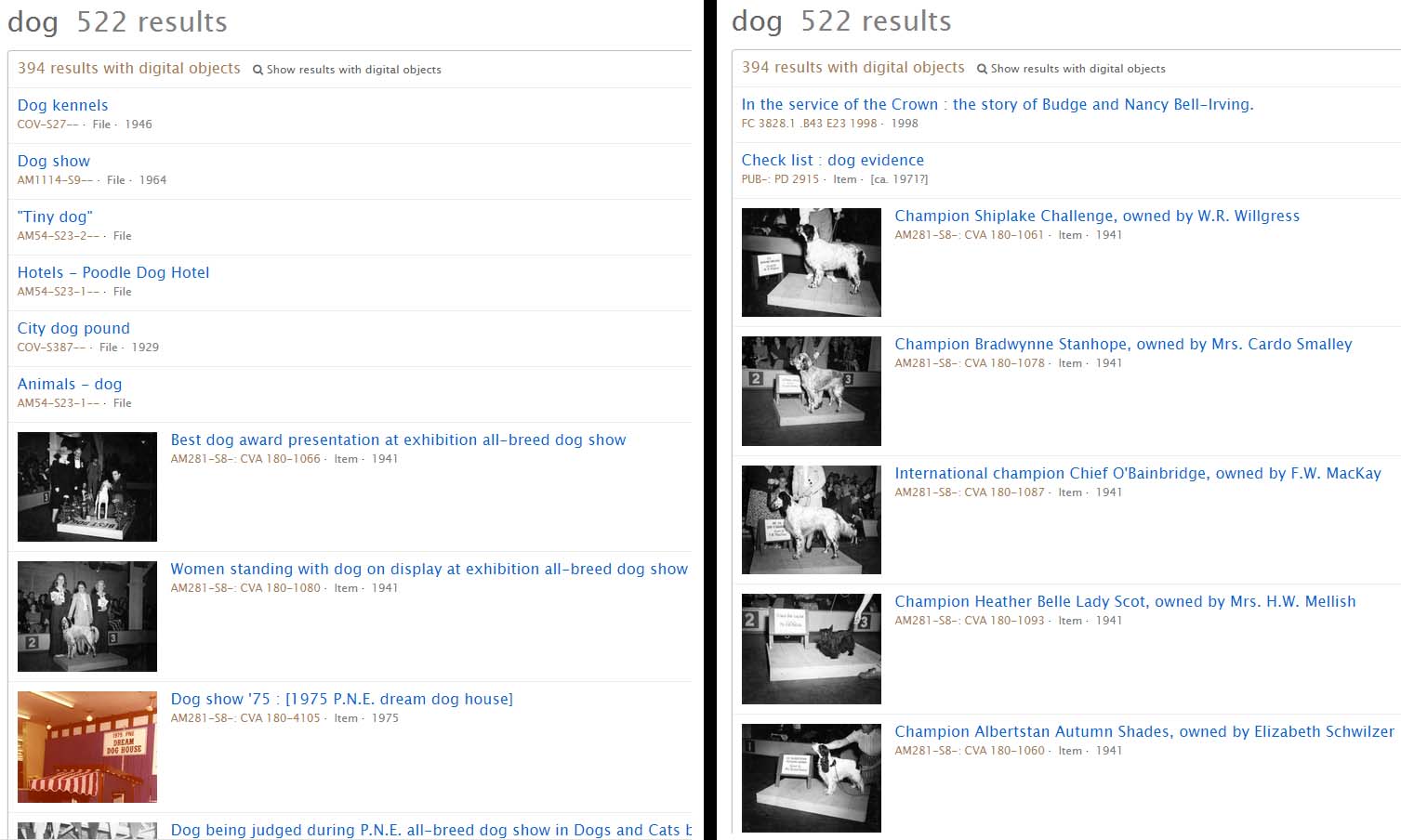 Results of searching for "dog". The old version is on the left and the new one on the right.
We are anticipating further improvements to our SearchArchives database with the AtoM 2.2 release later this summer.