We've had great response to making Goad's 1912 Fire Insurance map available as a Vanmap layer and as downloadable open data. We received a request to make it available in a different type of service so that the information can be used a variety of ways. As a result of all the feedback, we plan to contribute the information through Open Historical Map and the Province of British Columbia's innovative BC Developers' Exchange is collaborating with us to help make it happen.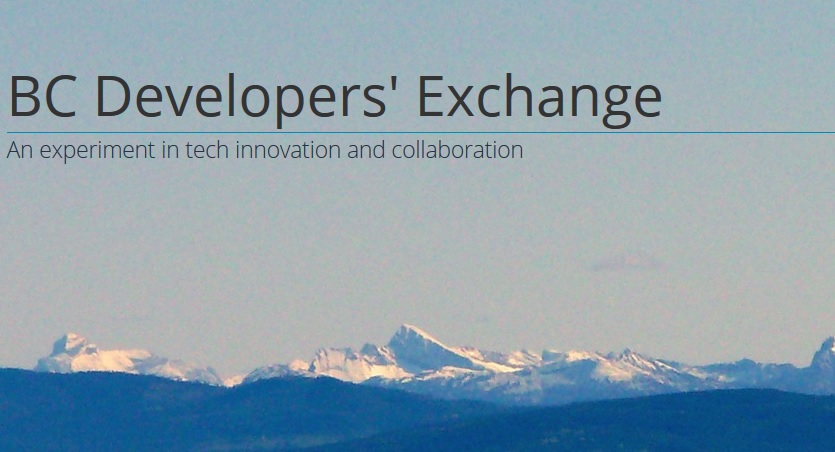 BC DEVELOPERS' EXCHANGE
The BC Developers' Exchange is an experiment to find ways that help the public and private tech sectors innovate and collaborate. They are helping share code created by BC's public sector and collaborating with vendors to make that code better. The Exchange is also supporting the sharing and re-use of other digital resources.
We were told that if we could put the Goad's Vanmap layer into a web map service (WMS), then the information could be added to OpenHistoricalMap. We asked BC Developers' Exchange if they could help us, and they very quickly found a server with DataBC and added the map layer.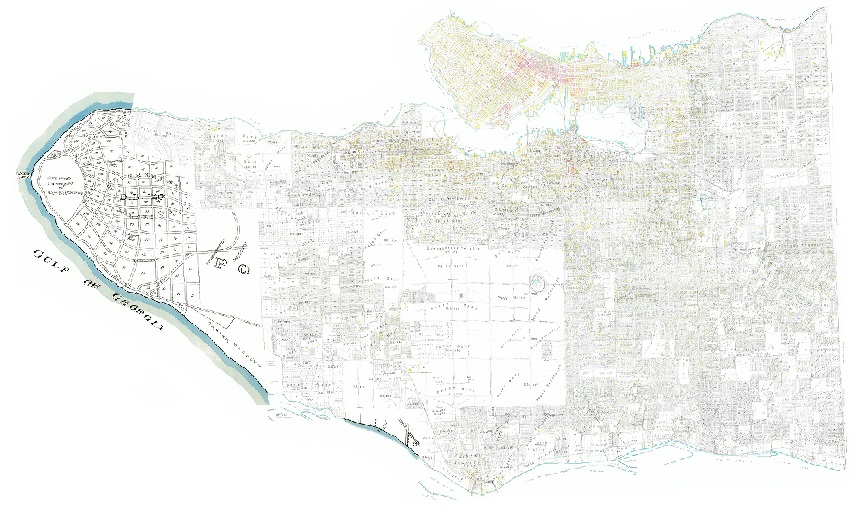 With the help of the BC Developers' Exchange, it is now possible to add the information as a WMS map service. If you have a collaborative digital project you need some help in launching, we encourage you to contact them.
OPENHISTORICALMAP
OpenHistoricalMap was created by the same community responsible for OpenStreetMap which crowd-sources current mapping data and makes it freely available for the public or as part of an open application. You may be using OpenstreetMap data already: it's used by craigslist, Foursquare, and Maps.Me, among others.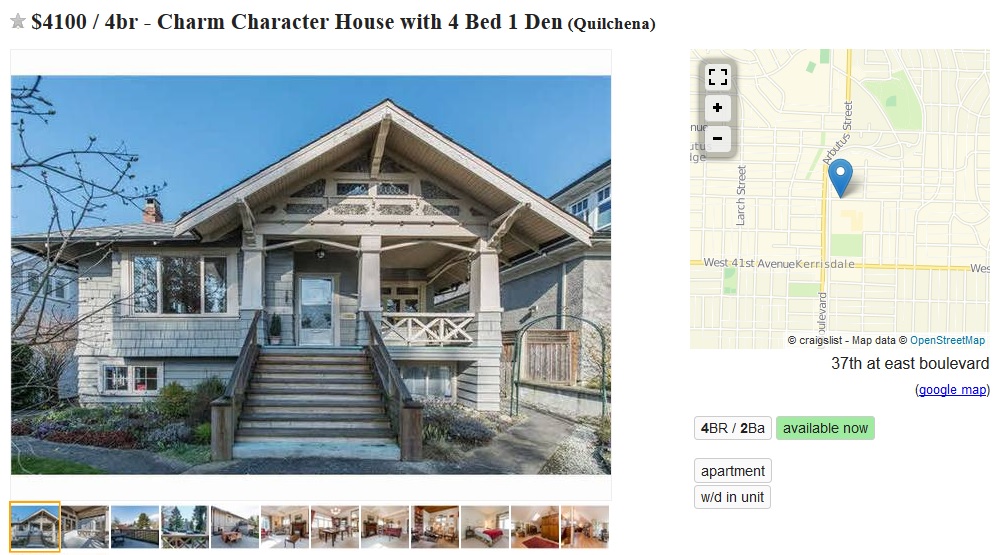 OpenHistoricalMap is crowd-sourcing historical mapping data and making it freely available. They want to create "the world's most universal, detailed, and out-of-date map". There's more information in this 2012 presentation on SlideShare. OpenHistoricalMap still has a lot of the world to map and we'd like to see some Vancouver content on there.
There is Vancouver content there now, but it's just the Vancouver Arena (later called the Denman Arena) and a portion of Georgia Street.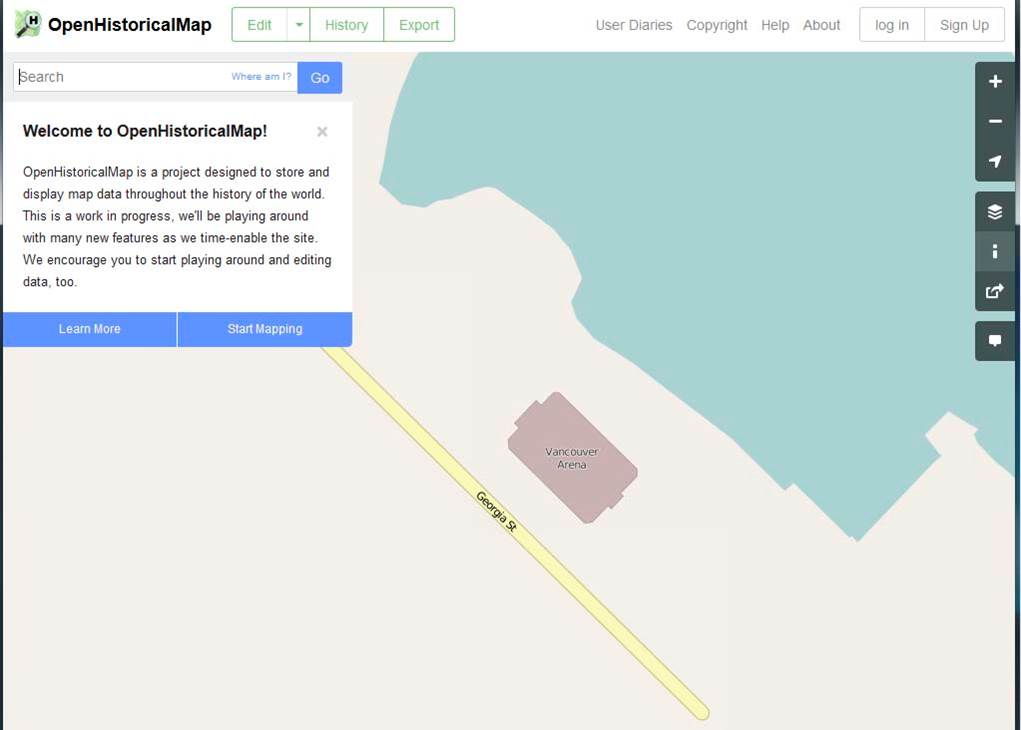 How can we add more of the Goad's 1912 Fire Insurance map to this project?
MAPTIMEYVR
Vancouver is fortunate to have a chapter of Maptime, an international organization that supports learning about and creating things with maps. Although map professionals do take part, Maptime was formed to help non-professionals—even beginners—learn about mapping and work on interesting projects. In April, MaptimeYVR worked with the Humanitarian OpenStreetMap team to help map resources in Nepal after the earthquake. In June, MaptimeYVR hosted a meetup to show them what map resources we have, how we digitize them and our future plans.
In July, they held a meetup where attendees learned the step-by-step process of how to use digitized historical maps (such as the ones we provide for free) to make digital interactive maps, and created their own.
Sometime this year, MaptimeYVR plans to hold a meetup to show people how to use the Goad's 1912 map to contribute to OpenHistoricalMap. If you're interested in maps or are a history buff keep watching the MaptimeYVR Meetup site for the announcement.
Thanks again to all the partner organizations who are involved in this project, and we hope to see you at the meetup!