We are thrilled to announce that the BC Gay and Lesbian Archives, a collection established and maintained privately from 1976-2018, has been donated in its entirety to the City of Vancouver Archives.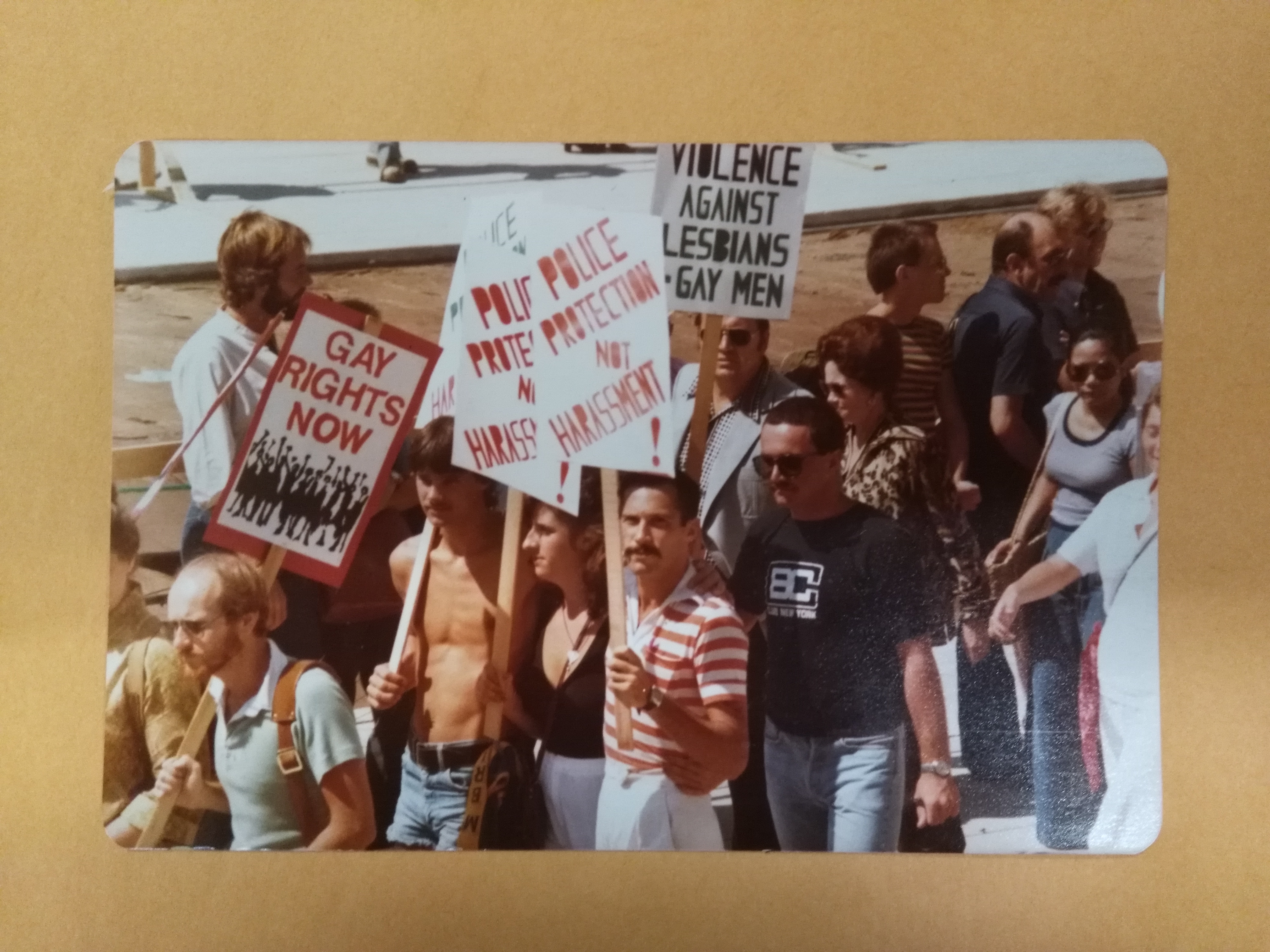 The BC Gay and Lesbian Archives was established in 1976 by Ron Dutton, an active, longtime member of the Vancouver LGBTQ2+ community who is also trained as a librarian. For over forty years, Dutton acquired and described records, photographs, periodicals, ephemera, and audiovisual materials of significance to the LGBTQ2+ community in Vancouver and British Columbia, and provided access to these materials from his home to hundreds of researchers. Concerned with the future of the BCGLA as he ages, Dutton donated the entire collection to the City of Vancouver Archives (CVA) in February 2018.
The collection consists of:
16.4 metres of subject files
8.6 metres of periodicals
2000 posters
7500 photographs
220 moving image recordings
60 sound recordings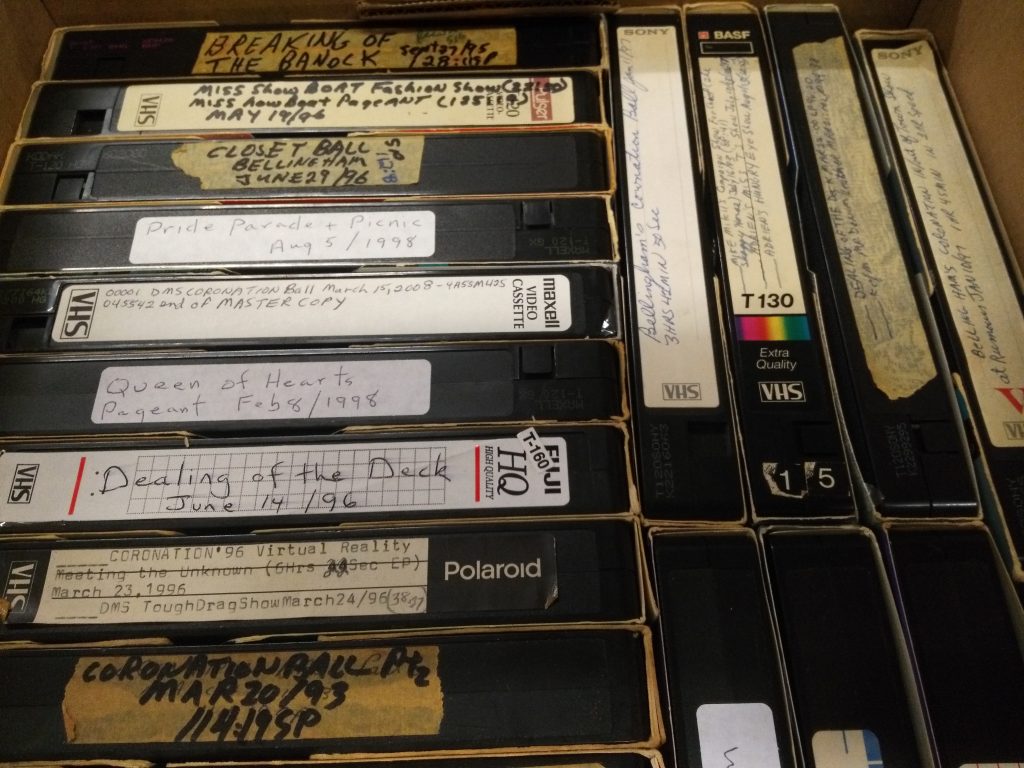 The content includes:
video documentation of charity drag balls
extensive photo documentation of Pride Festivals from 1981 to 2009
textual, photographic, and video materials related to HIV/AIDS activism
subject files pertaining to such wide-ranging topics as art, immigration, censorship, gender identity, hate crimes, health services, religion, sports, and youth activism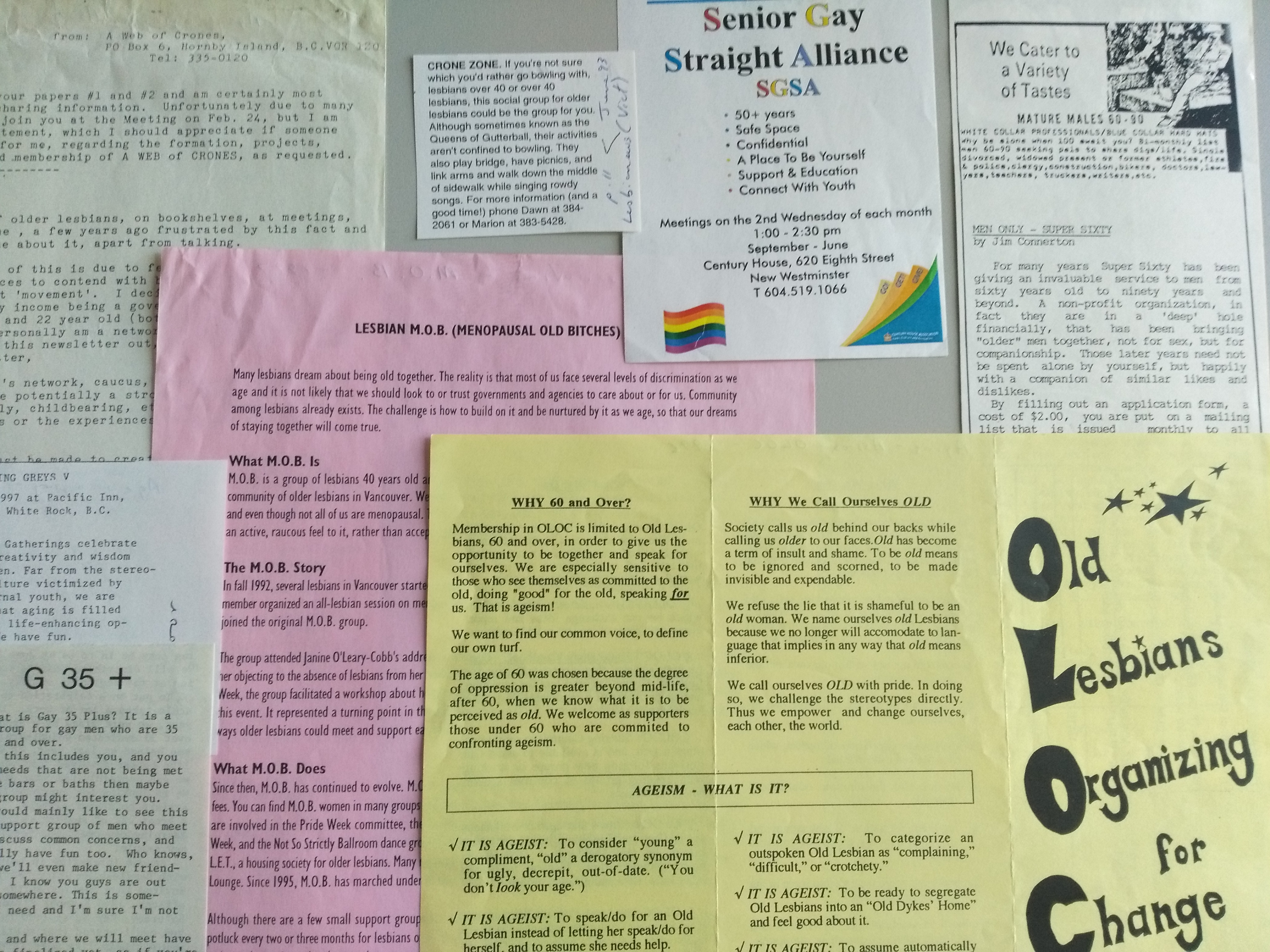 Dutton is a forward-thinking and inclusive collector who consciously sought to acquire materials representing a broad range of LGBTQ2+ experiences, identities, and activities. As such, the collection encompasses materials that reflect the diversity within the LGBTQ2+ community, including:
First Nations drag performers and HIV/AIDS activists
LGBTQ2+ community seniors
Transgender activists
Youth groups
LGBTQ2+ religious groups across a range of traditions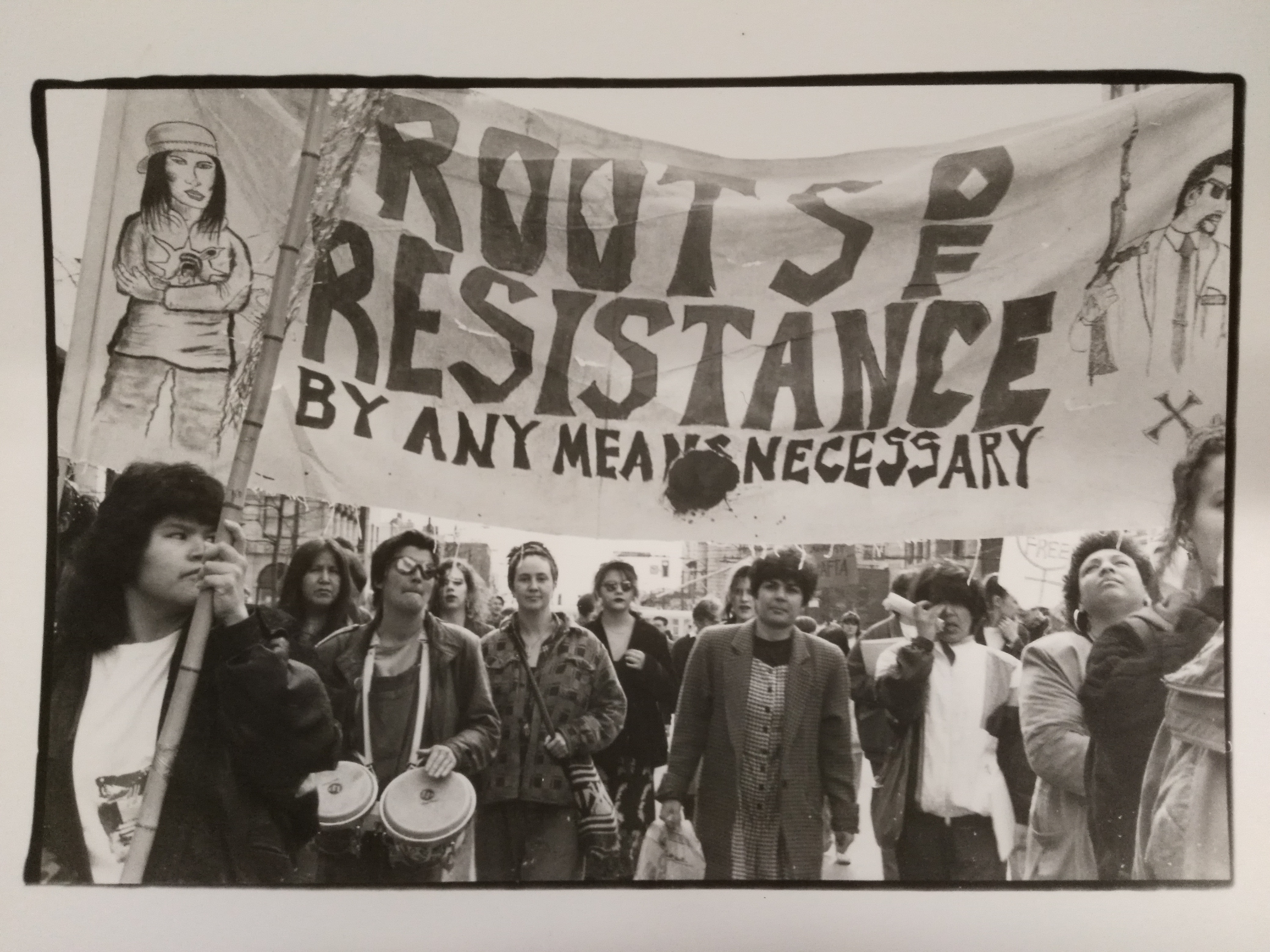 In speaking of his donation, Dutton says:
The BC Gay and Lesbian Archives was founded in 1976 to collect, organize, preserve and make publicly accessible the ongoing stories of Vancouver's gay, lesbian, bisexual, transgendered and two-spirited communities, from earliest historical times to the present. In these 42 years, hundreds of researchers have passed through my home as they examined this ever-expanding collection. At 3/4 million items, it has now outgrown my ability to house it all.
I am thrilled that the BCG+L Archives now resides with the City Archives. The Archives has the technical resources and sympathetic staff needed to sensitively manage this collection, ensure its preservation, and position it within the context of the city's overall history. I intend to continue collecting both old and new materials that document my community's evolution, for deposit at the City Archives.
We are honoured that Ron Dutton has chosen the City Archives as the permanent home for his collection. Not only does the collection reflect the diversity within the LGBTQ2+ community and its evolution over the past 40 years, it documents a community whose lives and activities have historically been underrepresented in archival holdings.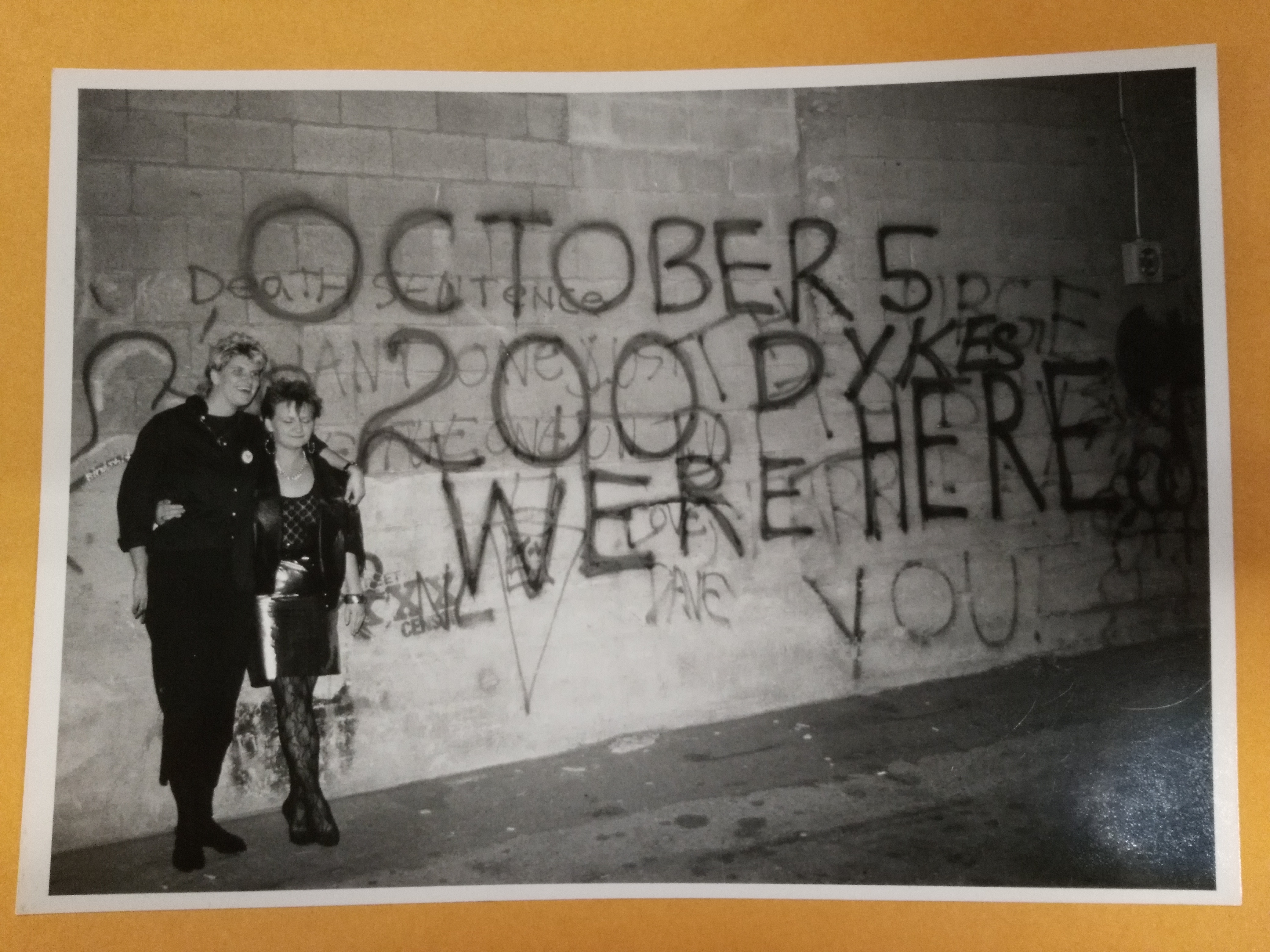 Currently, all 2,181 subject files have been described in our database and are available to the public in the Archives' Reading Room; periodicals are in process will be available by the fall. We are also in the process of seeking funding to describe and digitize the photographs and audiovisual materials in order to enable them to be discovered and used by researchers around the world, supporting the study of LGBTQ2+ history in Vancouver and beyond.