We're delighted to announce that even more legacy versions of the City's open data sets are now available for download through our online database.
Back in November 2017 we released the first batch of sets, spanning October 2014 to April 2016. For basic information on how to access and download the data sets, please take a look at our post from November 2017.
The most recently added sets include the earliest versions we have, grabbed in November 2010.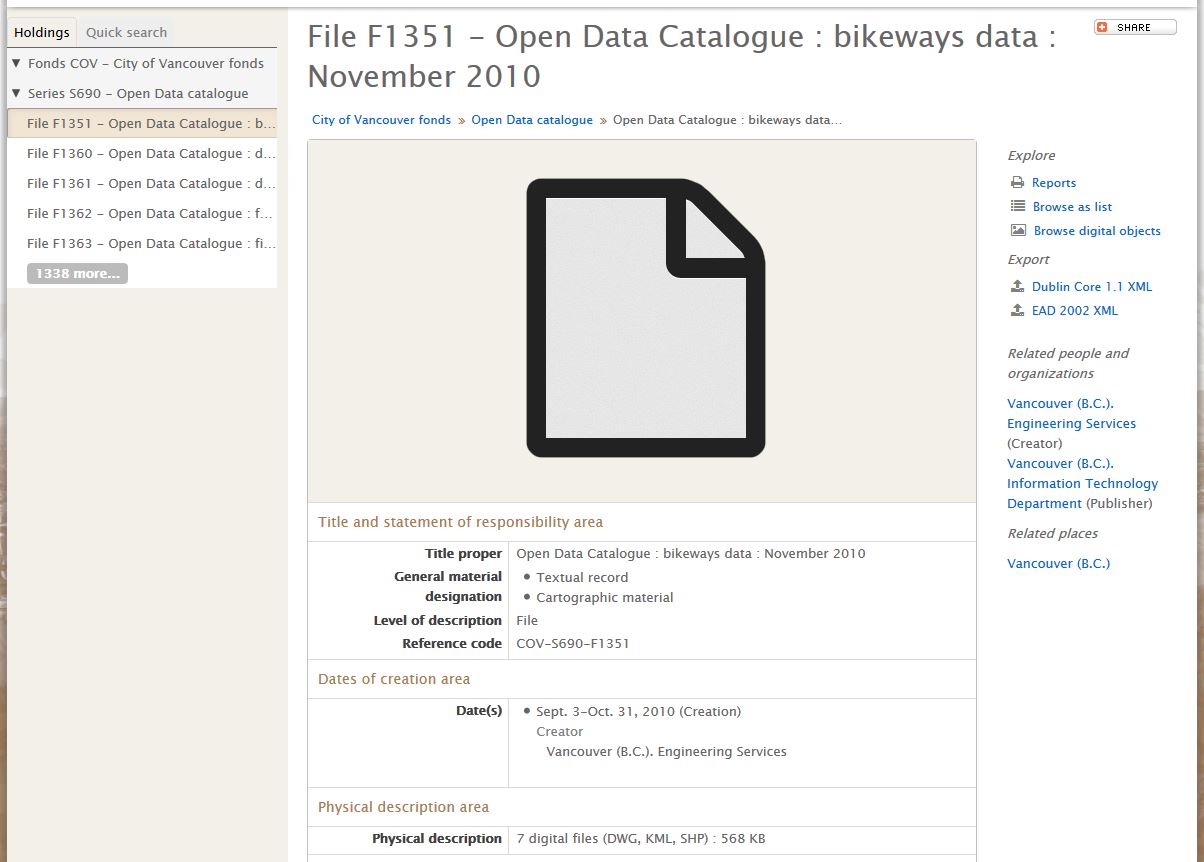 With so many sets now available, it's helpful to know how to isolate the data from a particular snapshot date. On the Open Data Catalogue series description page, scroll down to the Scope and content field for the list of snapshot dates.

Data packages (grouped by subject just like on the live Open Data Catalogue) all have "Open data catalogue" and the date (just month and year) of the snapshot in the title, so the easiest way to narrow your search results to a specific snapshot is to use the Advanced search.
Search "open data catalogue" (in quotation marks) in Title AND the snapshot date you're looking for (also in quotation marks) in Title. Here is an example showing a search for January 2013: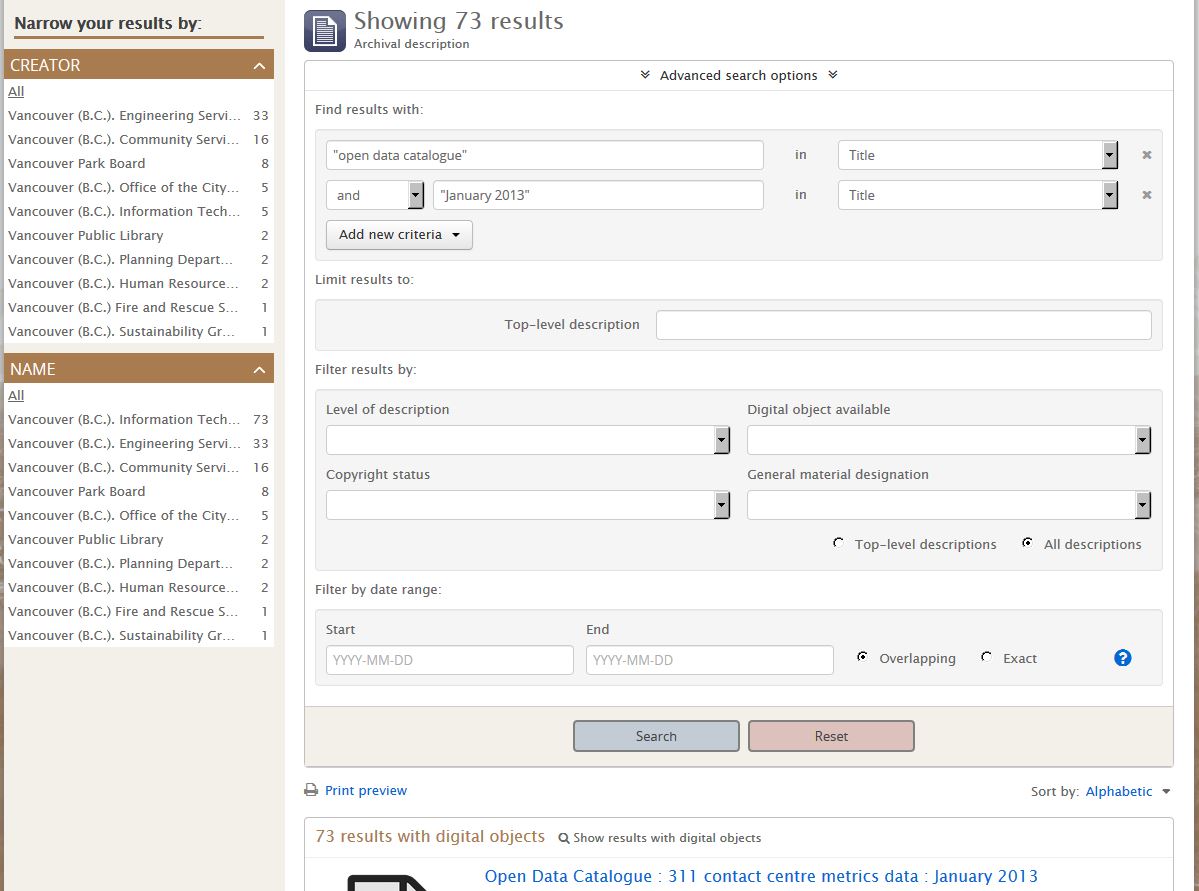 We continue to snapshot the Open Data Catalogue quarterly, and data sets grabbed in 2017 and 2018 are currently being processed and making their way to our database. As always, we would love to see what the community produces with the data, so please feel free to get in touch with us!