The Archives is very excited to be a community partner for Pride this year, and would like to thank the Vancouver Pride Society who has invited us to several events throughout the summer! First up, we will be at East Side Pride at Grandview Park from 11am to 6pm on Saturday June 22. There, we will be sharing some records and other materials from the LGBTQ2+ community's past. We look forward to meeting the community outside the Archives' walls and talking more about our holdings.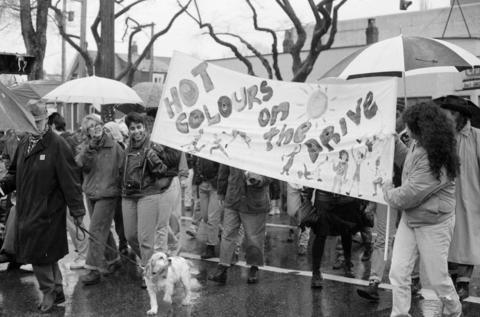 Our booth will have a selection of photos from past events, protests, and demonstrations, many of which took place in East Vancouver in the 1980s and 1990s. These demonstrations of solidarity, visibility, and strength were critical for the LGBTQ2+ community, and laid the foundations for present and future celebrations and resistance. We acquire LGBTQ2+ materials to preserve these stories for future generations, and ensure that BC and Vancouver queer histories are remembered and understood. Our presence at East Side Pride is part of our goal to make these records accessible to the public.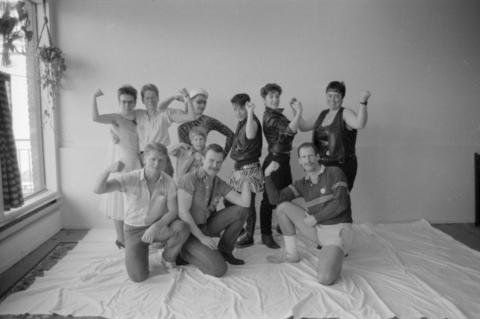 Please visit our booth to find out more about our holdings related to LGBTQ2+ history, including the Richard Dopson fonds and the Malcolm F. Crane Pride Archives. Thanks to the 2018 donation by collector and community member Ron Dutton, the City of Vancouver Archives also holds the BC Gay and Lesbian Archives (BCGLA). This is a large and diverse collection of materials, including a range of textual, visual, and audio records from the LGBTQ2+ community tracing back as early as the 1940s. As well, funding from the National Heritage Digitization Strategy has meant that we have been scanning thousands of items so they can be accessible through our online database. So far, we have scanned 1900 posters, which can be viewed and downloaded from our website, and photographs will be available online soon. Audiovisual materials are currently being digitized and will be available online by the end of August.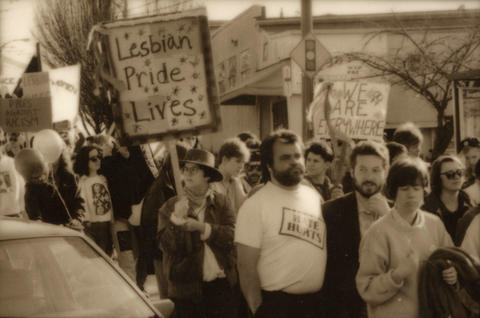 Alongside the digitization project, we are seeking community help to identify people and events that have remained unidentified in our holdings. This will help us to recognize community members' involvement in and contributions to LGBTQ2+ history, as well as ensure that we are accurately and fully representing the records. If you are interested in helping us to identify people and events, we will have some photographs at East Side Pride and we'd love to hear from you. We will also be expanding the photo identification project throughout the summer and fall, so stay tuned.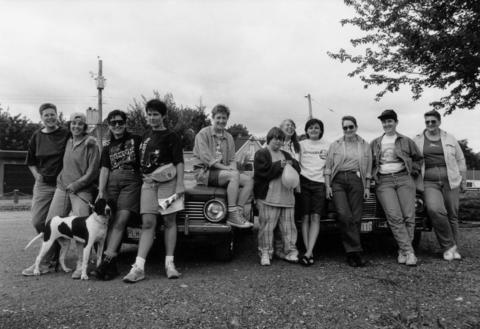 For now, come visit us at East Side Pride on 22 June, look at photos from the community's history, share what you know with us, and get more information on our project! If you aren't able to join us, we will also be at the Sunset Beach Festival following the Pride Parade on August 4th. Check our blog and Twitter for updates for what else we have planned this summer.