David Marriott began volunteering at the Archives last September and in that time has dedicated around 300 hours to the Archives! David holds a Bachelor of Fine Arts Degree with a major in Film Production from Concordia University's Mel Hoppenheim School of Cinema. David is the writer/director of numerous short films including Dapper (2007), winner of The Muse Entertainment Enterprises Scholarship, and Dreamland (2009), winner of the Special Jury Mention, Festival des Films de la Relève . His most recent film is the short Backlot (2012). In 2010, David co-created the Black and White Film Foundation, a non-profit screening black and white films at the J.A. De Seve Theatre.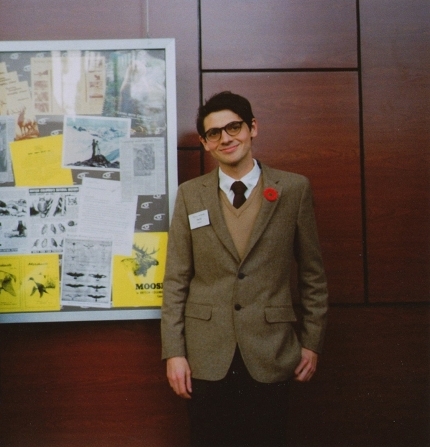 At the Archives, David has had the opportunity to work on many projects. The Celebrating Yaletown Productions screening was a special event for which he helped design advertising and event materials. David also had the opportunity to sit in the editing suite with Michael Collier, the donor and curator, while the Digibeta tape for the show was being created. This summer David is helping with our screening for 2012. He will not be in town to enjoy the fruits of his labours, but if you will be here mark November 18th on your calendar now for Vintage Vancouver!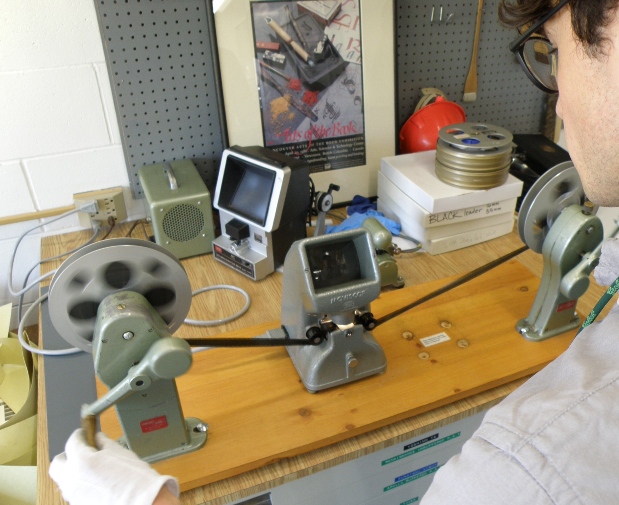 Working with physical film is something David enjoys. During his time with us, he was able to get quite a bit of hands-on experience with 8mm and 16mm film – while helping the Archives. The inspection of films is part of our acquisition and preservation process. Films are viewed on the moviscop which, as it is run through by hand, is gentle on old film in a way that film projectors are not. The Moviscop easily allows the viewer to pause and take notes on the content and condition of the film. For all of the films, David entered data in our Movie Condition database. This included such things as results of vinegar syndrome testing, the location of scratches or dirt, any repairs made of tears in the film or the replacement of an old splice that has weakened over time.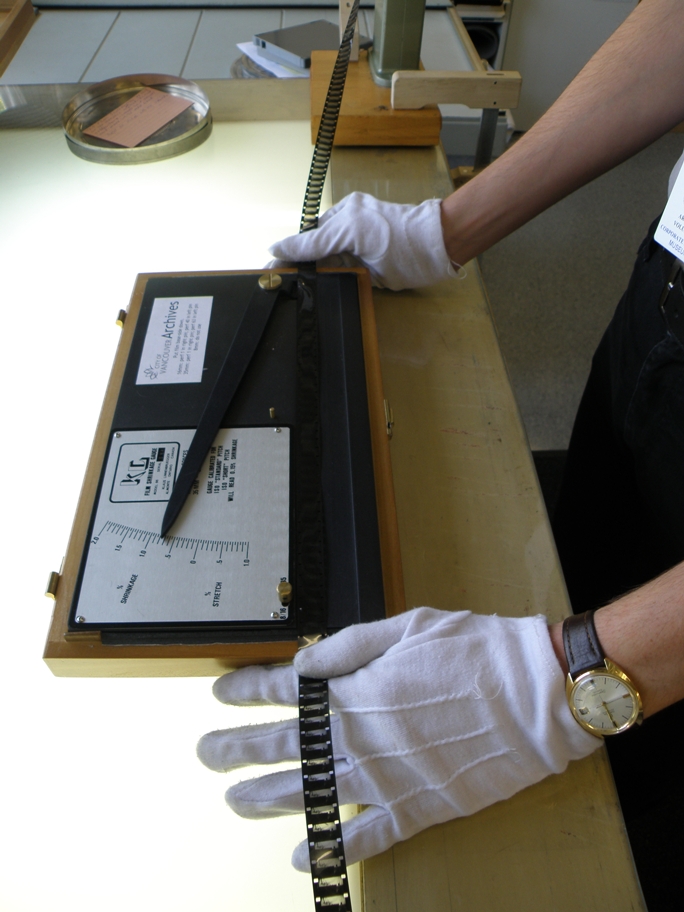 In addition to completing a condition report for each item, David attached head and tail leaders labelled with the item number and title, wound the film on a plastic 3" core, and rehoused it in a plastic can. Exposure to heat, light and humidity will deteriorate film in a stew of its own chemicals, eventually to a point where the content is lost. Luckily, this process can be stalled (indefinitely) by freezing.
To watch some of the films that David prepared for preservation and digitization, go to the Home movies series of the Michael Collier sousfonds. However, the majority of the films that David has inspected, repaired, and prepped for us have not yet been digitized. We hope to digitize them soon and make them available online, once they're described in our database, within the next year or so.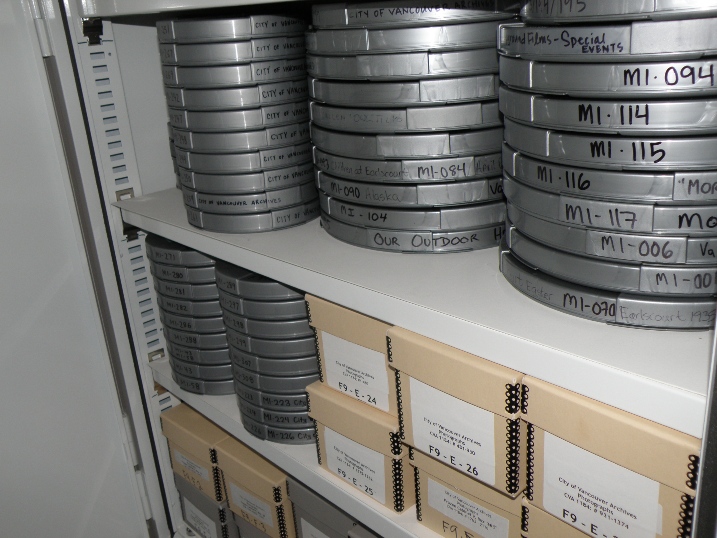 Our freezer is quickly approaching capacity. It was opened in early 2002 and is currently home to hundreds of thousands of photograph negatives as well as our moving image collection. Read a detailed, illustrated account of our efforts to provide cold storage for photographs at the Canadian Council of Archives web site.
David will be bidding farewell to Vancouver this summer and heading south as he has been accepted into UCLA's prestigious School of Theater, Film and Television where he will be completing a Moving Image Archive Studies MA. The Archives would like to wish David all the best on this new adventure and we look forward to following his career in film!