We are pleased to announce that descriptions and accompanying scans for the records of prominent Vancouver-based jeweller Toni Cavelti are now available. The Toni Cavelti fonds contains over 2,400 drawings and design materials, promotional materials, correspondence related to the design of a necklace for Queen Elizabeth, and an unpublished autobiography. We have made a small subset of his drawings and transparencies available on flickr.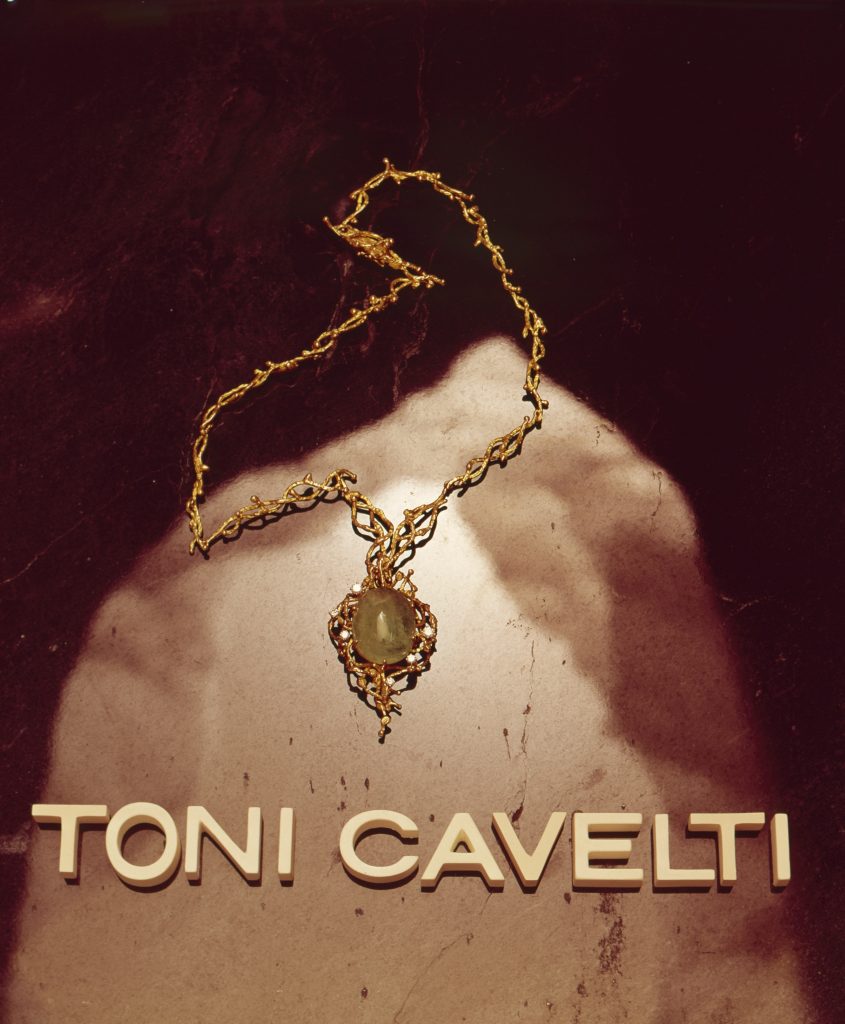 Cavelti was born in Illanz, Switzerland in 1931. When he was fifteen he began his apprenticeship with the goldsmith Richard Bolli in St. Gallen, Switzerland. He completed his apprenticeship in 1950. Soon afterward he moved to Geneva and began work at a watch and jewellery atelier in an industrial setting. There he felt unable to fully utilize his skills and expand his craftsmanship. After seeing a painting of the Vancouver Harbour in a display at a hotel, he made the decision to move to Canada. He arrived in Vancouver on June 13, 1954.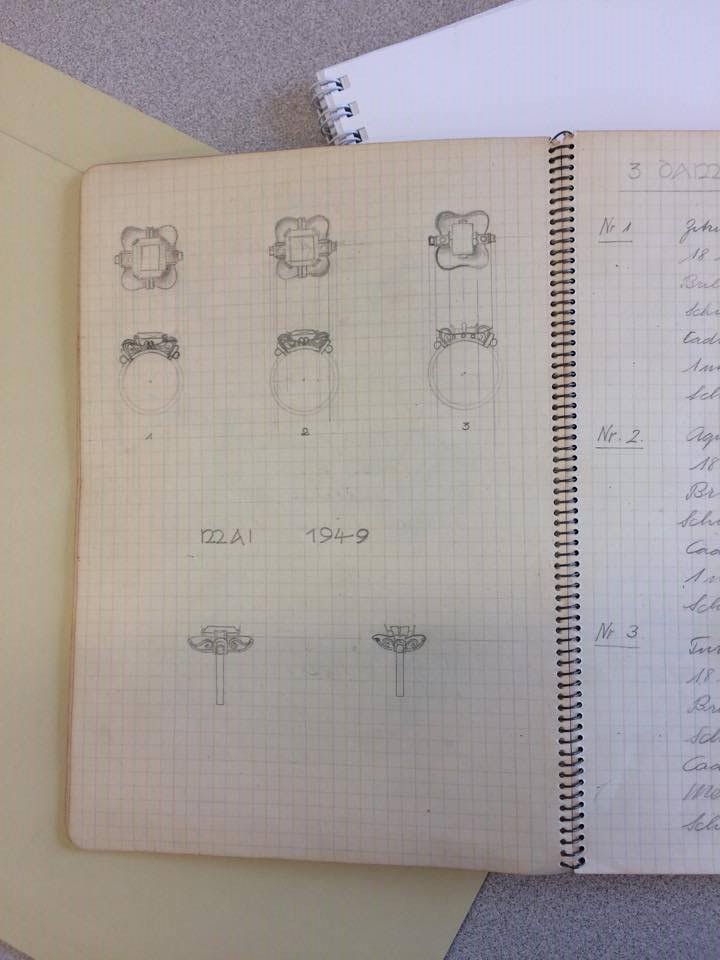 After his arrival in Canada, Cavelti worked as a goldsmith for another jeweller for just over a year until he had saved enough to open his first shop. Never interested in mass production, he operated his jewellery business with a vision of quality and craftsmanship guiding his practice. Between 1956 and 1999 he ran his jewelry shop and though the location moved, one thing remained; he established connections and friendships with his clients, artists and neighbours wherever he went.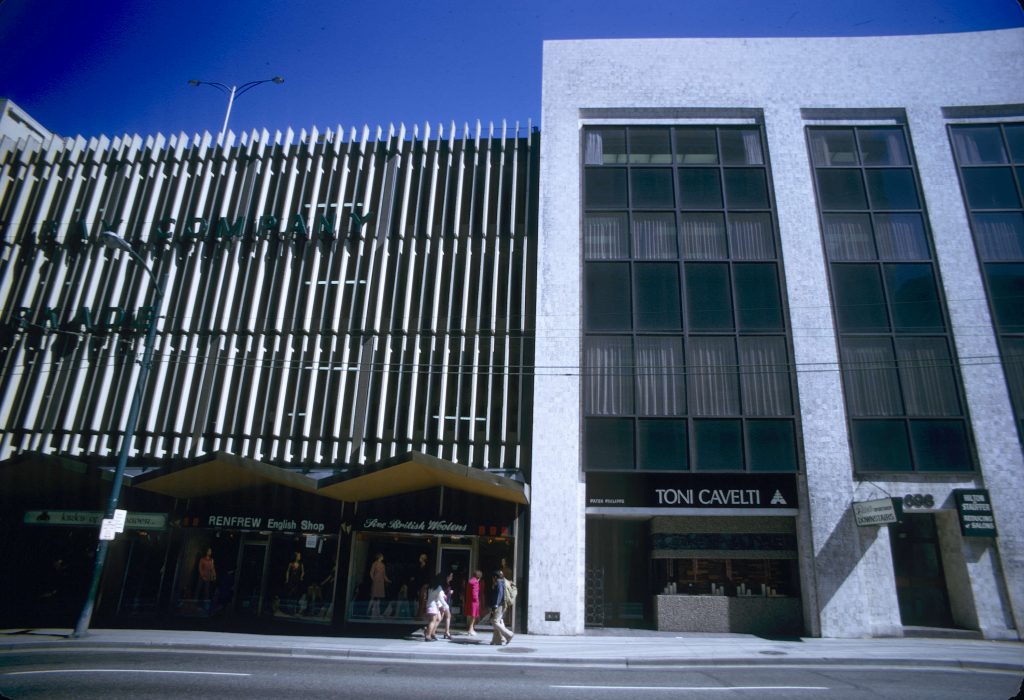 Always in a jacket and a tie, often his white coat, Cavelti maintained a sense of respect for his customers that was central to his business. During one of my conversations with him, he demonstrated the way he would sit down across from a customer and draw a piece for them upside-down so that they could see the drawing as he was completing it. Cavelti considers himself a craftsman and emphasizes that he designed jewellery for his clients, many of whom he maintained very close relationships with over the years.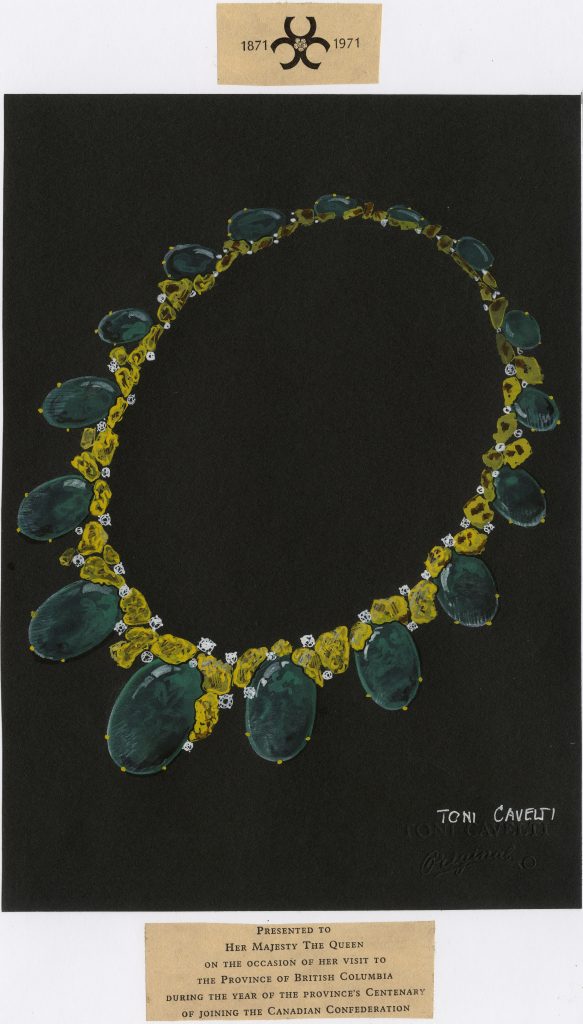 The Toni Cavelti fonds contains over 1850 original drawings of jewellery. Included is the original drawing of the necklace that he designed for Queen Elizabeth. In 1971 the government of British Columbia commissioned him to create the design. He also designed a bracelet for Princess Anne. Princess Anne was ill the day her appearance in the bracelet was scheduled and there are no photographs showing her wearing the design.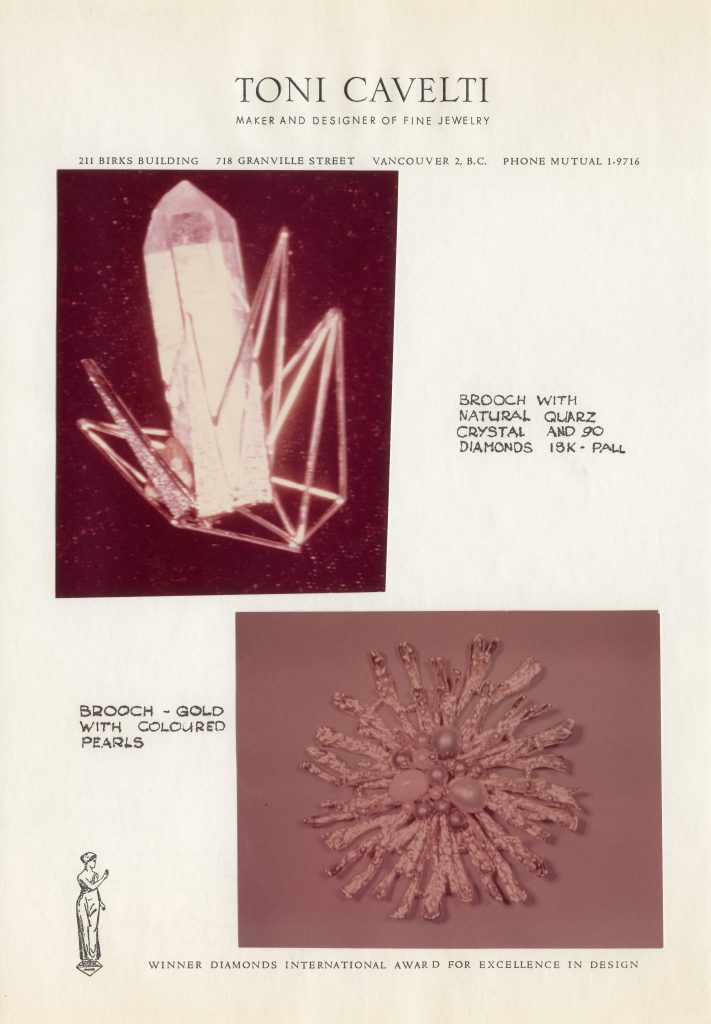 Cavelti had a very successful career and worked hard to make a name for himself in Vancouver. In 1961 he was the only Canadian participant to show work in an exhibition of contemporary jewellery at Goldsmith Hall in London, England. The work shown was a brooch with natural quartz from Switzerland. Cavelti told me that this was his favourite piece he ever designed. He was the recipient of four Diamonds International Awards; considered to be the 'Oscars' of the jewellery industry, they are awarded for excellence in diamond jewellery design and craftsmanship. The first award won by Cavelti was for a ring design in 1957 and he was awarded another for a brooch design in 1963. He won his third Diamonds International Award for his necklace design for Queen Elizabeth and his fourth was awarded in 1977 for a pavé-set platinum necklace.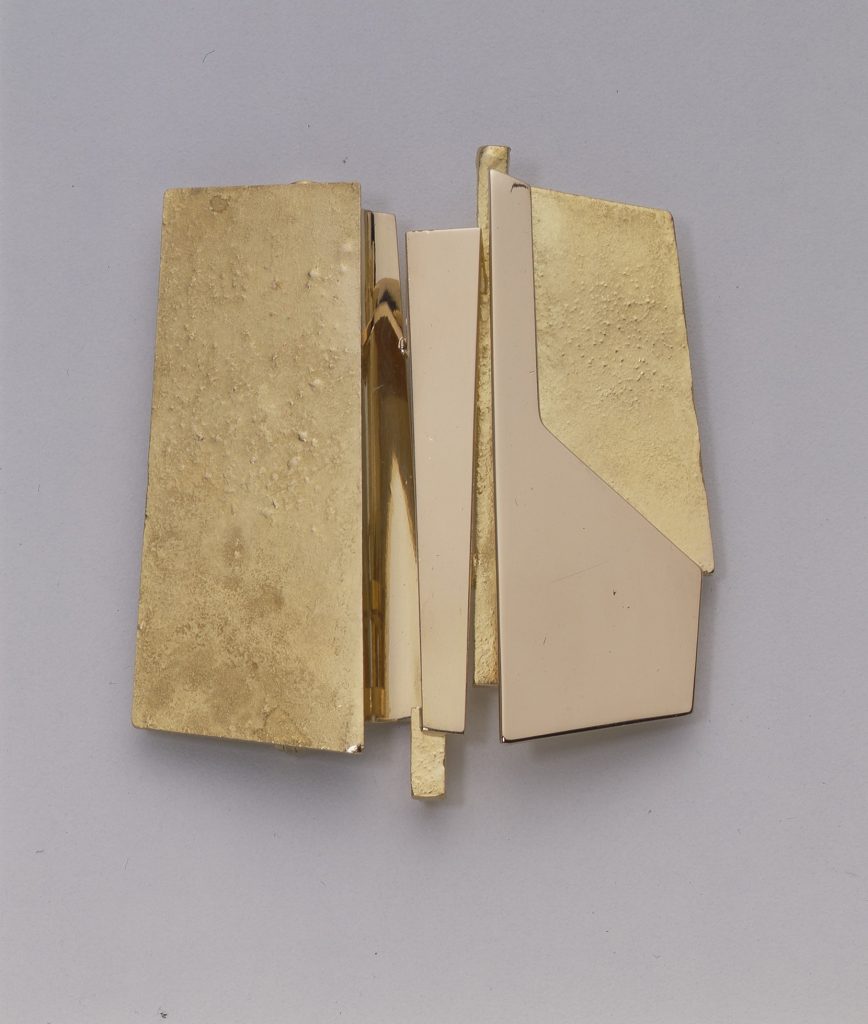 Although Cavelti considers himself a craftsman, his work displays impeccable technique and a unique vision. This style was not only influenced by his training and background, but also by his surroundings. Both the physical and social landscape of Vancouver informed his work. He became friends with local artists and architects and what he learned from them can be seen in his designs.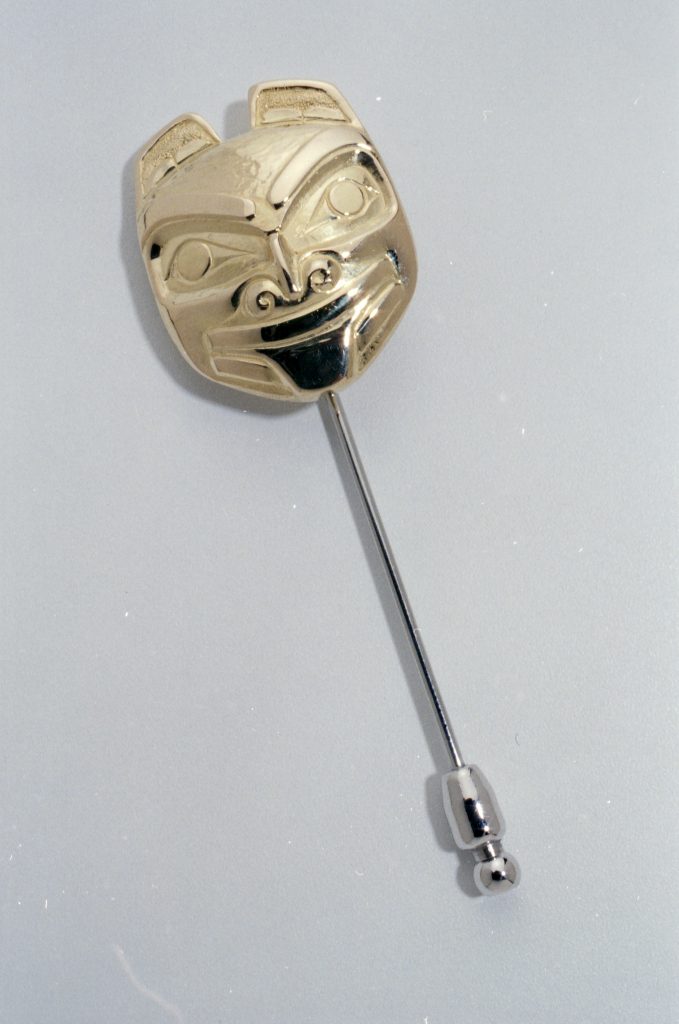 After a successful and long career, Cavelti sold his company to Birks in 1999. Cavelti continued to design and consult there until early 2008. Since 2008 he has been working on wire sculptures, spending time with his family and managing a building he owns in downtown Vancouver. We would like to thank Toni Cavelti for donating his records to the City of Vancouver Archives, and for his subsequent generous financial support of their description and digitization.