Archives work is so rewarding, people donate their valuable time to help us do it!
The City Archives fortunately benefits from the enthusiasm and hard work of a number of committed volunteers. Some have been with us for years, others spend a few weeks or months with us, often looking to discover if an archival career is for them.
Karen Kenneally began volunteering at the Archives in November 2010. A recent graduate of University College Cork, Ireland, Karen holds a BA in Archaeology and History and an MA in Historical Research. As part of her BA, she worked at the Toureen Peakaun Monastic Enclosure as part of the excavation team working with human remains and conducting GIS analysis.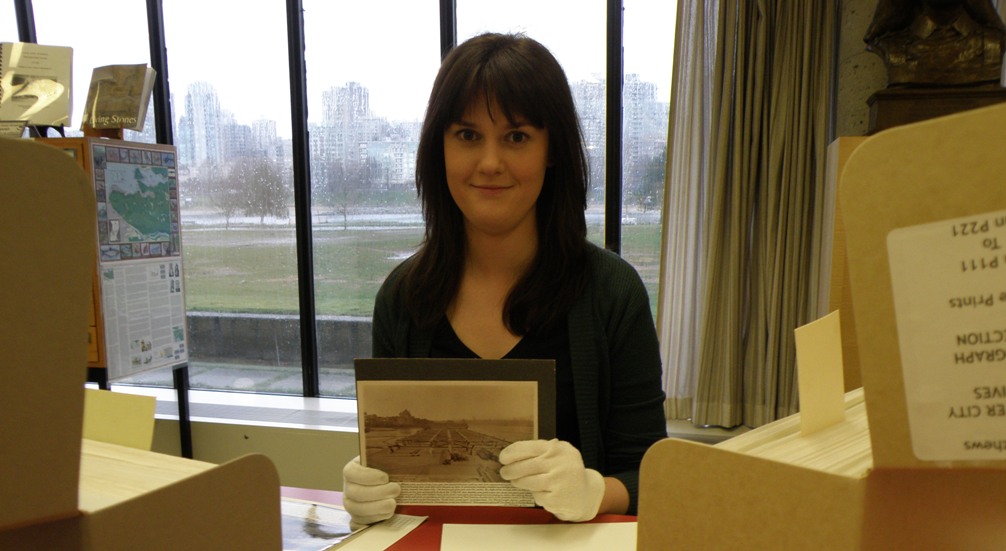 In early 2010, economic conditions in Ireland were such that Karen decided to come to Canada on a one-year work visa, in part to earn some income but also to gain some knowledge and experience for her chosen career path–becoming an archivist or librarian.
While in Canada, Karen has been supporting herself by working for a local supermarket chain, an environment familiar to her from her days as a student working in similar food retail chains in Cork. As a volunteer at the Archives, she has been methodically going through boxes of our earliest-processed private-sector records and noting improper storage conditions: oversize material folded or rolled (or bent!) to fit in regular size acid-free boxes, material stored unboxed on open shelves and partially filled boxes.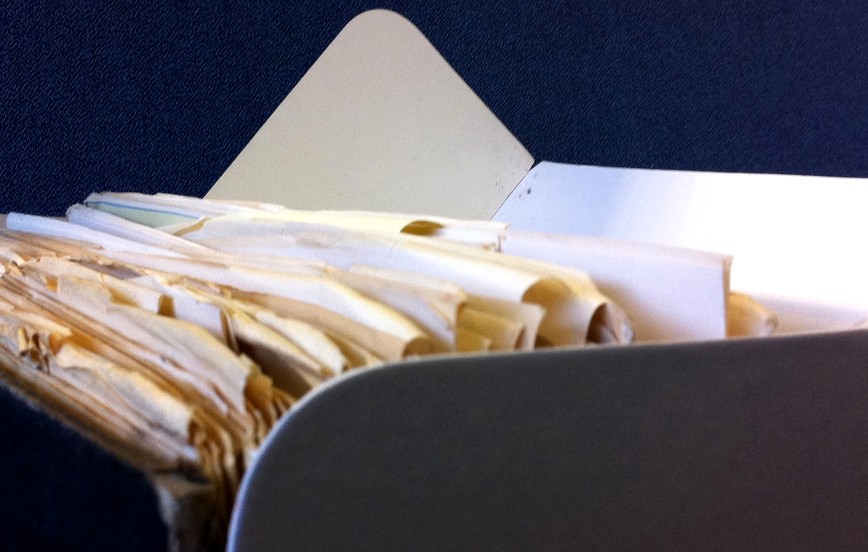 She's also been helping separate original photographs collected by our founder, Major Matthews, from copies that he made for researcher access. We intend to use the duplicates as promotional material during the Archives' participation in the City's 125th anniversary celebrations and will free up seven metres of storage space.
Karen is hoping to extend her work visa by a year, and has recently accepted a position in a local financial institution. She plans to continue volunteering for us one day per week. When she returns to Ireland, she hopes to study for a Master of Library and Information studies degree at University College Dublin.