Pride season is in full swing in the city, including here at the City of Vancouver Archives! As a community partner for this year's Pride, we have had an exciting month of sharing our LGBTQ2+ holdings at events and through new initiatives.
First, thanks to support from the Vancouver Pride Society, we had a booth at East Side Pride on June 22nd. There, we shared just some of the 5,400 digitized photographs in the BC Gay and Lesbian Archives (BCGLA) collection, as well as information on our other LGBTQ2+ holdings. We loved meeting and hearing stories from the many community members who visited us!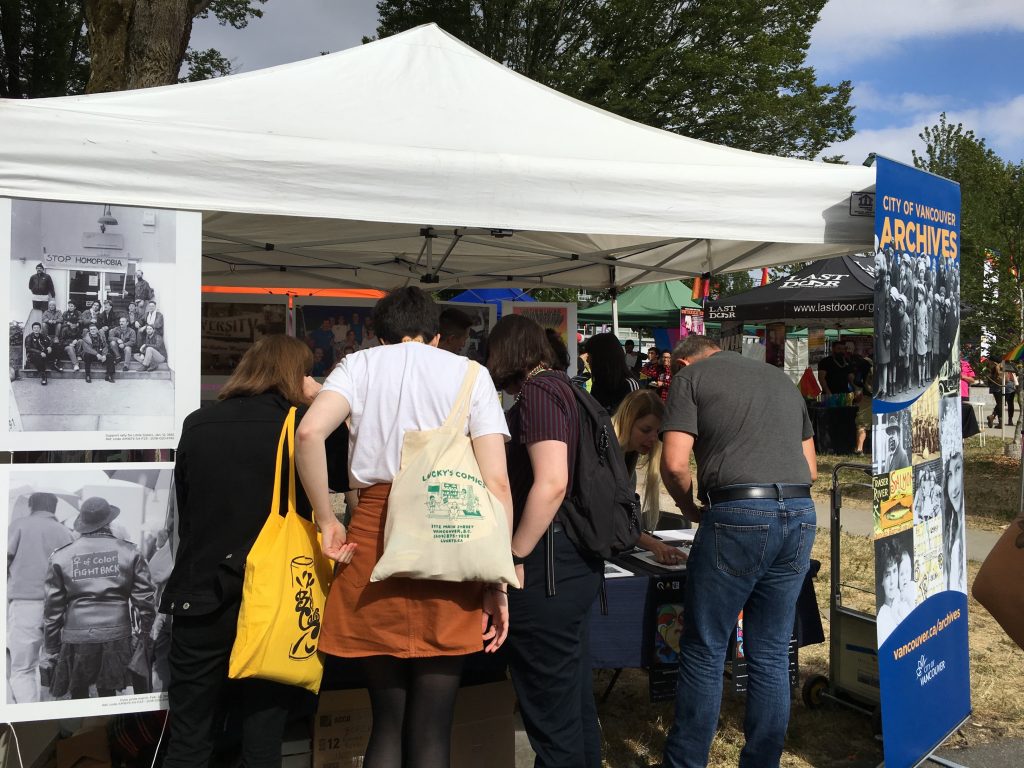 We were also thrilled with the initial results of our photo identification initiative, which we launched at East Side Pride. The identification of people in photographs is an important part of completing the historical record, and has been the focus of many archives projects. Library and Archives Canada's Project Naming, for instance, has had immense success since the early 2000s in identifying Indigenous people in archival photographs. Here at the City of Vancouver Archives, we're reaching out to members of the LGBTQ2+ community for help in identifying people in the BCGLA collection. Of the more than 5,400 images that have been digitized, over 1,000 depict people who are currently unidentified. Identifying them will help to strengthen the collection, deepen knowledge and understanding of LGBTQ2+ history in this province, and ensure that community members' voices and stories are heard and preserved for the future.
Continue reading