Originally from Calgary, Will Langford has been pursuing his post-secondary education at UBC, where he completed a B.A. in history and is currently working on his M.A. thesis, the working title of which reads, "Is Sutton Brown God?" Planning, Expertise, and the Local State in Vancouver." (Gerald Sutton Brown was Vancouver's first Director of Planning.)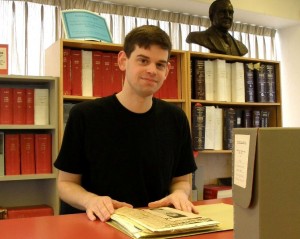 Ever interested in all things urban (as opposed to outdoorsy things like camping. . . ), Will became intrigued with the concept of urban planning during an undergraduate course on the history of Vancouver, taught by Professor Robert A. J. McDonald, where he was introduced to the notion of the relationship between the built environment and society. Curious about the underlying assumptions behind the claims of planners that only their expertise could result in better societies, and driven by his observation that things turned out quite differently, Will began to investigate.
His research explores two major trends. Firstly, he is interested in the development and entrenchment of planning as an integral function of local government; and secondly, in what happens when the visions of professional planners come up against citizens' demands for input into the processes and decisions that would shape their communities and their futures, as indeed began to happen in the 1960's. In fact, the Sutton Brown reference in the title Will chose for his thesis was directly inspired by a newspaper photo, showing placard-wielding protesters challenging the assumptions that planners knew the best way forward for society.
The professionalization of planning, as Will notes, is not a story unique to Vancouver. Throughout North America, Great Britain, and Europe in the post-war decades, common thinking about city development and the roles planners could and should play were being widely debated. Freeways and urban renewal were advocated as ways to build a better society.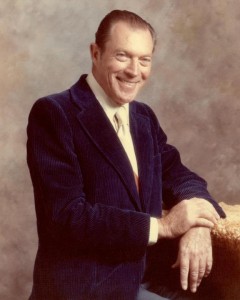 Before this era, planning was done largely by outside experts on a consultant basis as the need arose. The 1929 Bartholemew Plan for Vancouver, says Will, provides such an example. In fact, it was not until the hiring of Gerald Sutton Brown in 1952, as the first Director of Planning, that the responsibility for overall planning for the City of Vancouver became institutionalized. Sutton Brown, notes Will, took an activist approach in promoting his profession's vision that a city and its citizens needed to rely on the wisdom of planning experts.
Having had his first experiences with archival research while studying under Prof. McDonald, Will knew that the City of Vancouver Archives would be the primary source for his current project. Here he used a variety of City records to "follow Sutton Brown around," during his 20-year career with the City, from first being appointed Director of Planning in 1952, to being promoted to City Commissioner in 1960, and finally ending with his firing in 1973, following the election of a new TEAM civic government.
Will also took what he describes as "a guided tour of City Council minutes" discovering that key excerpts and recurrent points of conflict would be routed to and commented upon by relevant figures in the Board of Administration, the Mayor's office, etc.
Of critical importance to his study, Will notes a City Planning publication entitled, "Vancouver Redevelopment Study," (1957), which he found to be a rich source of explanation of the premises and presumed logic behind the arguments for urban renewal.
Having completed the bulk of his research, Will is writing up his findings. He anticipates completion in May, and is scheduled to deliver his paper at the upcoming BC Studies Conference in Kelowna the same month. Will hopes to have completed all the requirements for his M.A. on track to graduate in August. He says he's not sure yet what direction he'll take next, but fully expects to pursue a career in the public sector at some point in his future.